We've all been there: you decide to take a short break to catch up on the news and go through your Twitter feed. Next thing you know it's been 3 hours and you're watching a YouTube video called "Cats Being Jerks Video Compilation." Where did the time go and how did a quick break turn into a wormhole of internet exploration?
The internet is a glorious place that houses some of the world's best information and entertainment. But it's easy to get carried away. Here are some of our favourite tools to make your internet browsing time more enriched and productive.
This is a great "save it for later app." You've stumbled upon an interesting article but you don't feel like reading it yet. Add it to your Pocket queue and it'll save it for you to read another time. The best part about this app is that it lets you access your list offline. So it's ideal for those long commutes on public transit where there's no WiFi.
It also recommends articles for you based on what you've already saved, so it exposes you to new ideas and articles you might have otherwise missed. And you can share your saved articles to other Pocket users.
Pocket is free but you can upgrade to their Premium account, which has access to a few more tools and features.
An RSS, or Rich Site Summary, lets you catch up on the latest of all your favorite sources in one place. Publishers automatically syndicate their content to a feed, creating one mega content hub. I prefer Feedly, but there are numerous other readers out there.
Organize your favorite blogs and news sources into categories. Browse them all at once in one list, or individually by category. Keep all of your sources in one place and never miss a new post.
Feedly is free, but you can access additional tools and integrations with an upgrade.
"I spent that much time on Facebook?!" DeskTime helps track exactly how much time you're spending on which websites, and how much time you spend on each task throughout the day.
It breaks down the programs and websites you visit in 3 categories: productive, neutral, or unproductive. So you'll know how much time is actually spent working, and how much time is wasted. At the end of the day, you can take a look at a visual summary of what you've accomplished. You can also compare your weekly and monthly productivity trends.
DeskTime is free for individual use. Pricing for businesses depends on the number of employees.
If you're looking for info on a specific topic, but don't want to spend all day searching the web for the most recent news, then set up a Google Alert. Enter the keyword you're looking for, and customize by selecting which sources you want, how often you want to be notified, etc.
You'll receive emails whenever anything is published about that specific topic. Set it to notify you however often you like. I suggest once at the end of the day to avoid constant distractions and updates.
Google Alerts is free and very easy to set up.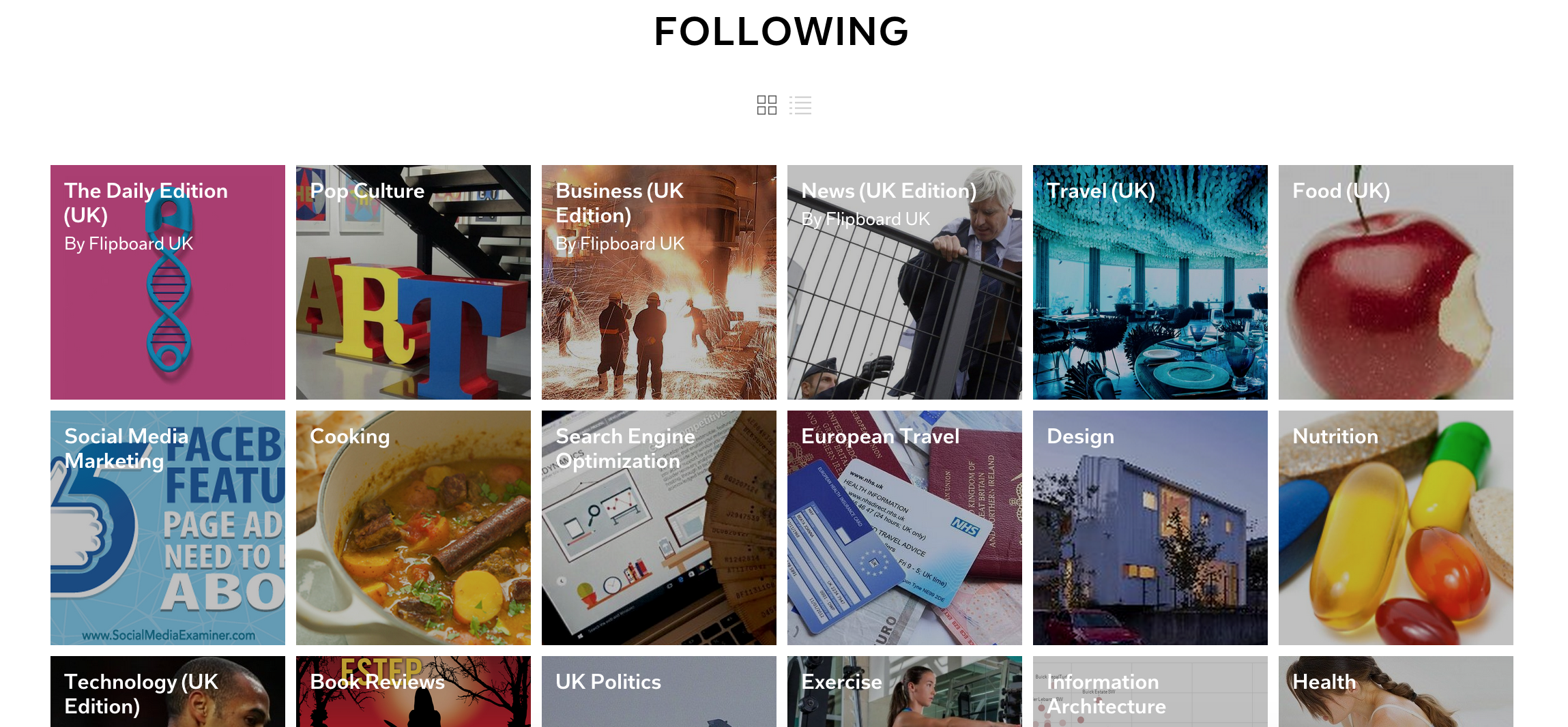 Originally built for mobile and tablets, Flipboard is now moving to desktop. It's a more visual RSS reader. Like a magazine, the idea is that you can flip through pages. Decide on which topics interest you and it automatically curates content based on these interests. The options are endless, from politics to nutrition to photography.
On desktop, the format is beautiful and the layout of each article is visually appealing. I still prefer this on smaller readers though, for the flip feature. It's free to use and there is a bit of a learning curve to get comfortable with it.
When browsing time is done and it's time to get back to work, use SelfControl. It blocks sites that you deem too distracting. You set a timer and it blocks those sites until the timer is up. Beware: once you set your blocked time, there's no going back. Not even restarting the computer or deleting the app will do it. You have no choice but to wait until the timer's up! Harsh? Maybe, but it'll get you to focus.
SelfControl is free, and it's designed for Macs. There are plenty of these types of apps on the market, so finding one for PC shouldn't be too difficult.
The internet is a beautiful place, but it's also full of distractions. Keep your time browsing productive, and pay attention to when you need to get back to work.
Did we miss your favourite tool? Share it in the comments!