Conflicts at workplaces are inevitable, and even necessary for progress. However, if handled poorly, it can lead to significant productivity loss, a recent study shows.
A study in New Zealand found that 24% of employees surveyed have had at least one disagreement or argument at work that distracted or prevented them from doing their job. Because of conflicts employees become less focused on their jobs, they make more mistakes and tend to miss deadlines. Other consequences include loss of motivation and self confidence.
Over 1/3 of the arguments go on for more than a month. It means that for a whole month employees may not be able to work to their full capacity, thus productivity loss due to conflict in the workplace is significant.
By the way, the study also found that men tend to experience conflict at the workplace more often that women. And while men mainly argue over work-related issues, conflicts between women tend to be more personal – mostly over bullying or a personality clash.
Here are the most reported reasons for conflicts at the workplace: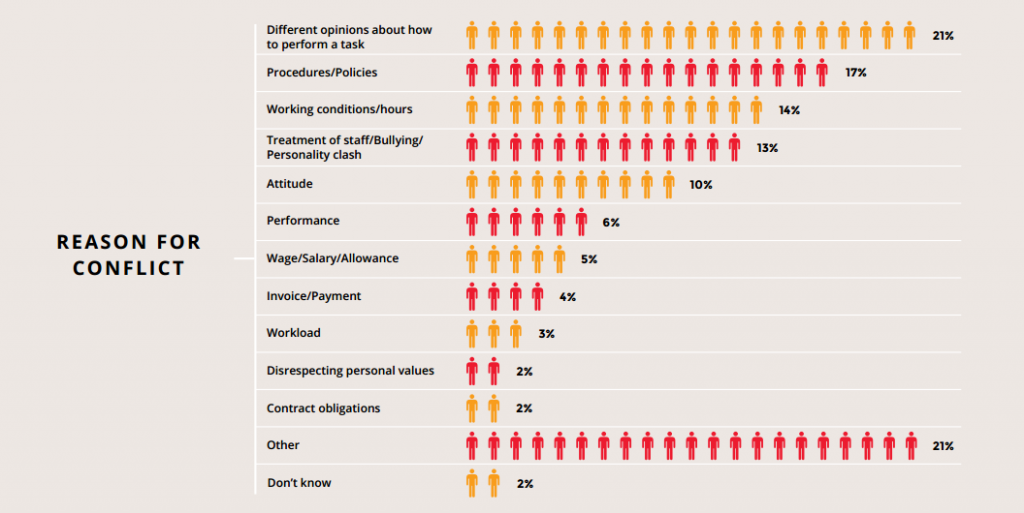 Read the full report here.
Did you find this article useful? Give it a clap!
0
Psst! You can clap more than once if you really loved it 🙂