If you're looking for the best productivity tools in one place, you've just hit the jackpot.
We did the research, so you don't have to. Here are 25+ of the best productivity apps to use in 2018 that will help you optimize your time and get more things done whilst staying balanced, happy, and, you know… sane.
Without further ado – here they are:
Apps that help you discipline yourself

DeskTime is a productivity app that lets you track your time, plan and track your projects, and calculate costs simultaneously.
The project's costs feature lets you fill in your hourly rate and calculates automatically how much you have to charge the client based on the time you've spent on the certain task or project.
You can also categorize the apps, websites, and programs you use into the categories "productive", "unproductive" and "neutral". That way you'll know how much time of your workday you spend effectively, and how much time you spend on work-unrelated websites, like social media, news sites, and more. Knowing your most time-consuming unproductive habits, you'll know what to do to improve your productivity. For instance, you can temporarily block the distracting websites while at work. (See apps for that below!)
Price: Free trial. DeskTime Lite – free; DeskTime Pro – pricing plans start at $7/user and can go as low as $3,85/user for larger teams if paid annually.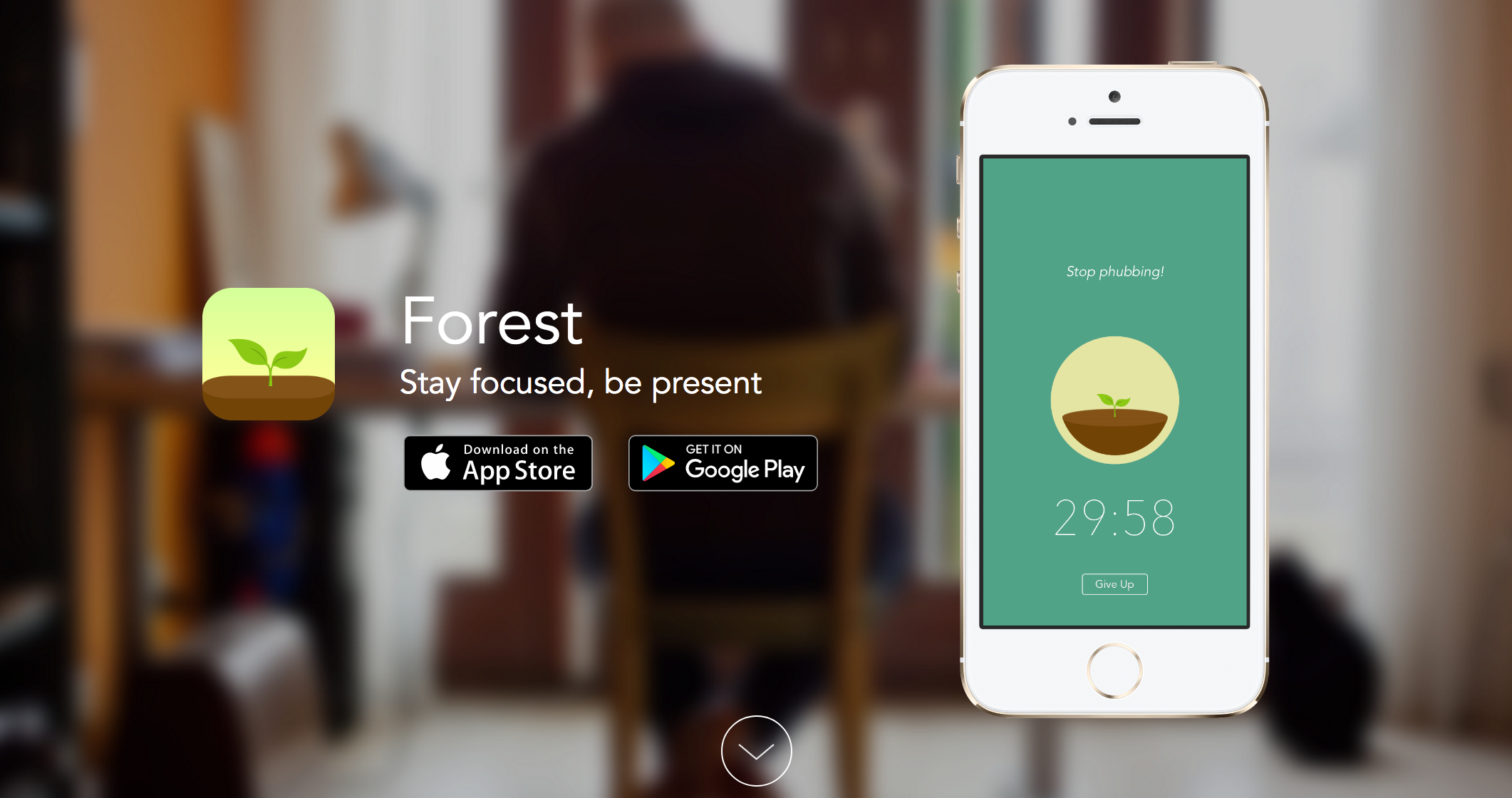 The Forest app is built to help you discipline yourself and keep away from your phone. Whenever you need to focus, open the app, set the timer and "plant" a tree. Then put down the phone and focus on the task you want to get done. If you pick up your phone and leave the app before the time is up the tree will die.
Sad. But here's the good news:
The team behind the Forest app has partnered up with an actual tree-planting organization. This means that whenever you stay focused and keep your hands off your phone real trees are being planted on earth. Great chance to stay focused and make a real difference at the same time, right?
Price: $1.99

SelfControl is an open-source app that blocks sites that you deem too distracting. You set a timer and it blocks those sites until the timer is up. Beware: once you set your blocked time, there's no going back. Not even restarting the computer or deleting the app will do it. You have no choice but to wait until the timer's up! Harsh? Maybe, but it'll get you to focus.
Price: Free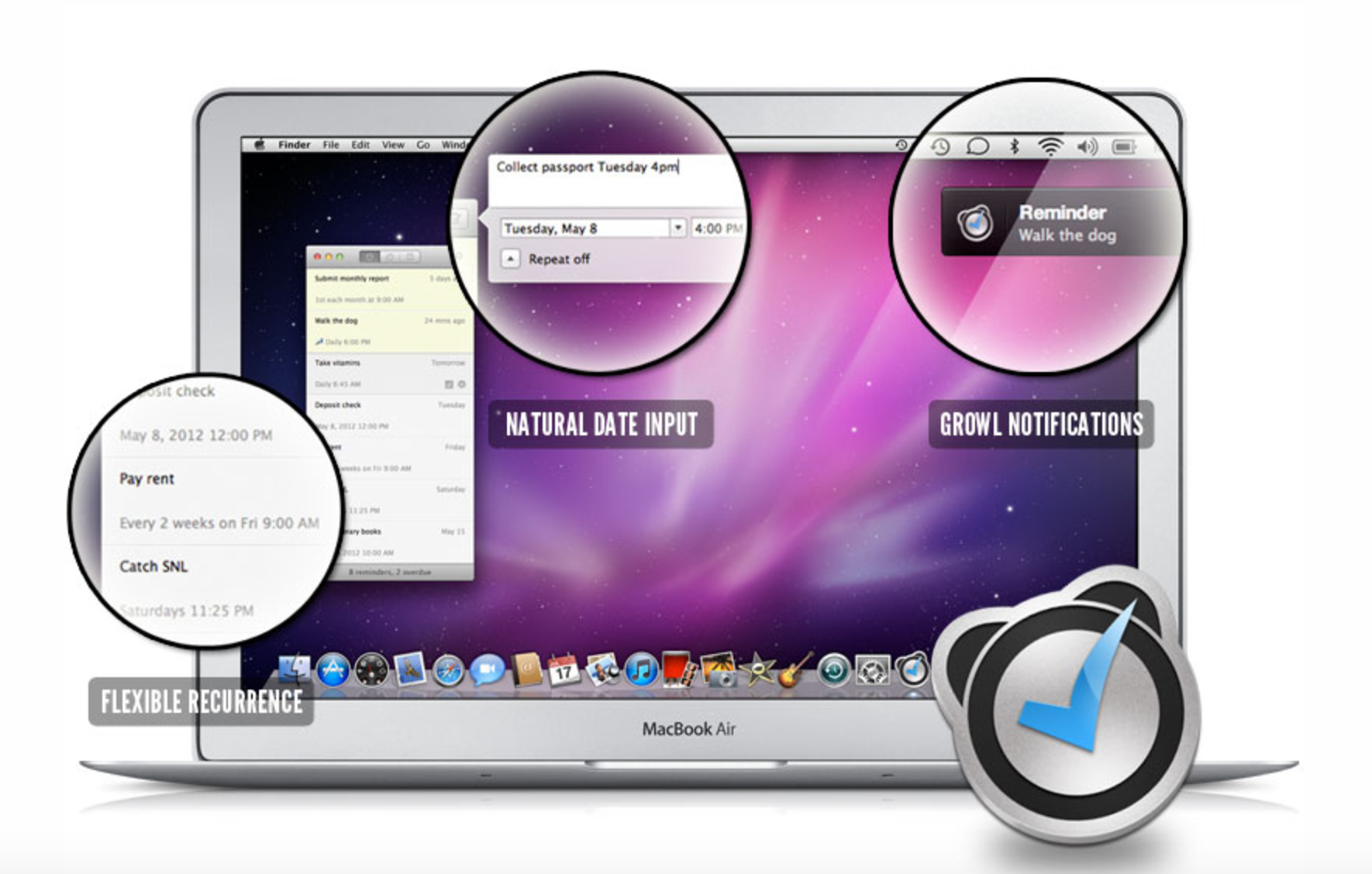 Due is a task scheduling app that repeatedly reminds you of items you gotta get done until you act on them. Annoying? Maybe. But also surprisingly effective, since it's impossible to forget things you really need to get done.
The Due app is similar to many other reminder apps out there, just more user-friendly to use on your phone:
First, it lets you schedule tasks with a single tap – you don't have to scroll through the time wheel to set your due time. Second, you can snooze reminders with just a tap until you're ready to act on them. It means no rescheduling, which saves you time.
Price: $9.99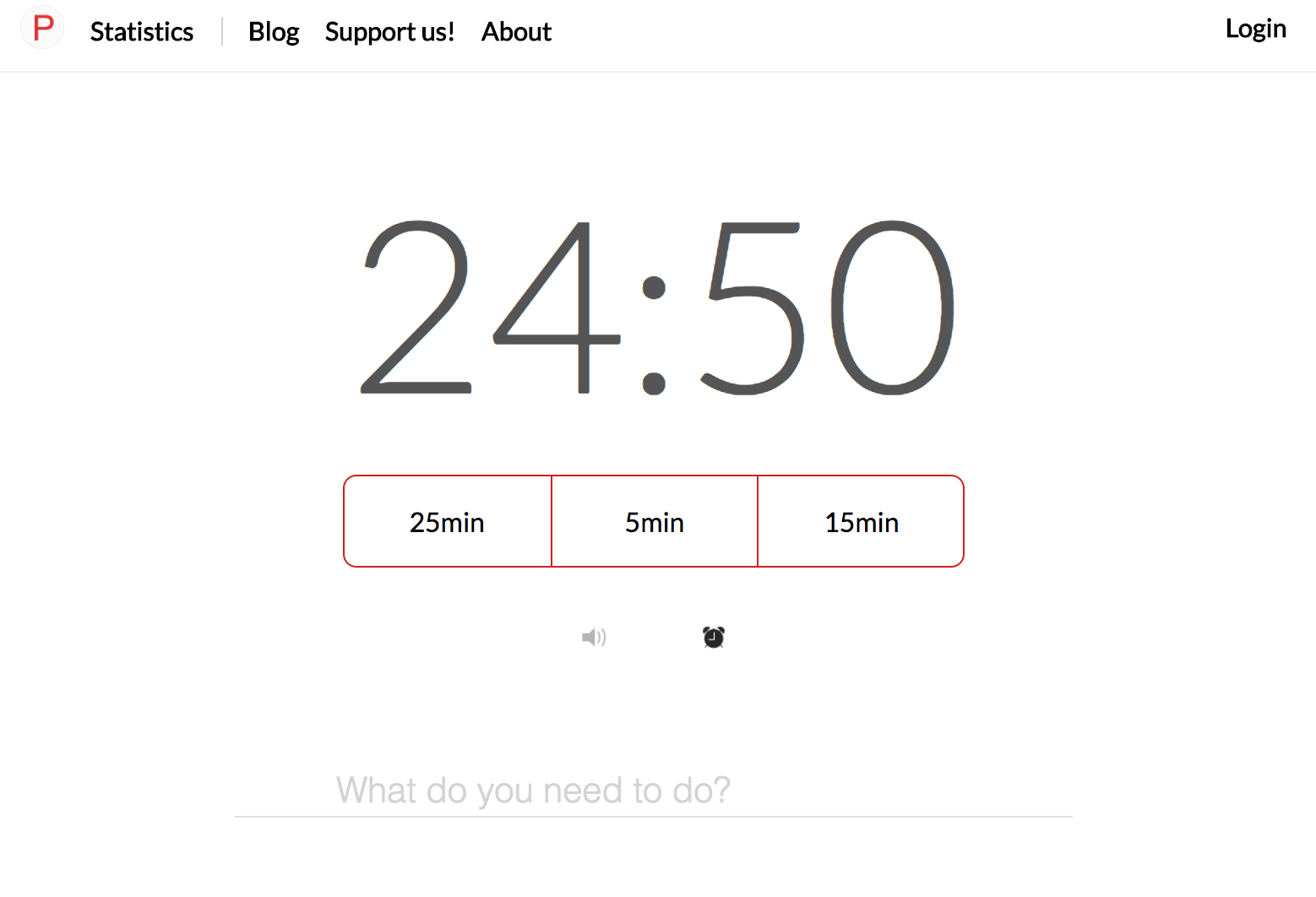 The idea of this super simple and free timer is based on the Pomodoro technique, which means dividing your work time into time blocks: you focus on your work task for a certain period of time, then take a short break. In other words – work, break, repeat.
Pomodoro.cc is an open-source web app, which means you can use it without registration. Simply go to their website and start the timer. It allows you set the timer for 25, 15 or 5 minutes, and it will notify you when the time is up.
If you have never tried the Pomodoro technique, this app is the probably the perfect place to start right because it's that basic.
Price: Free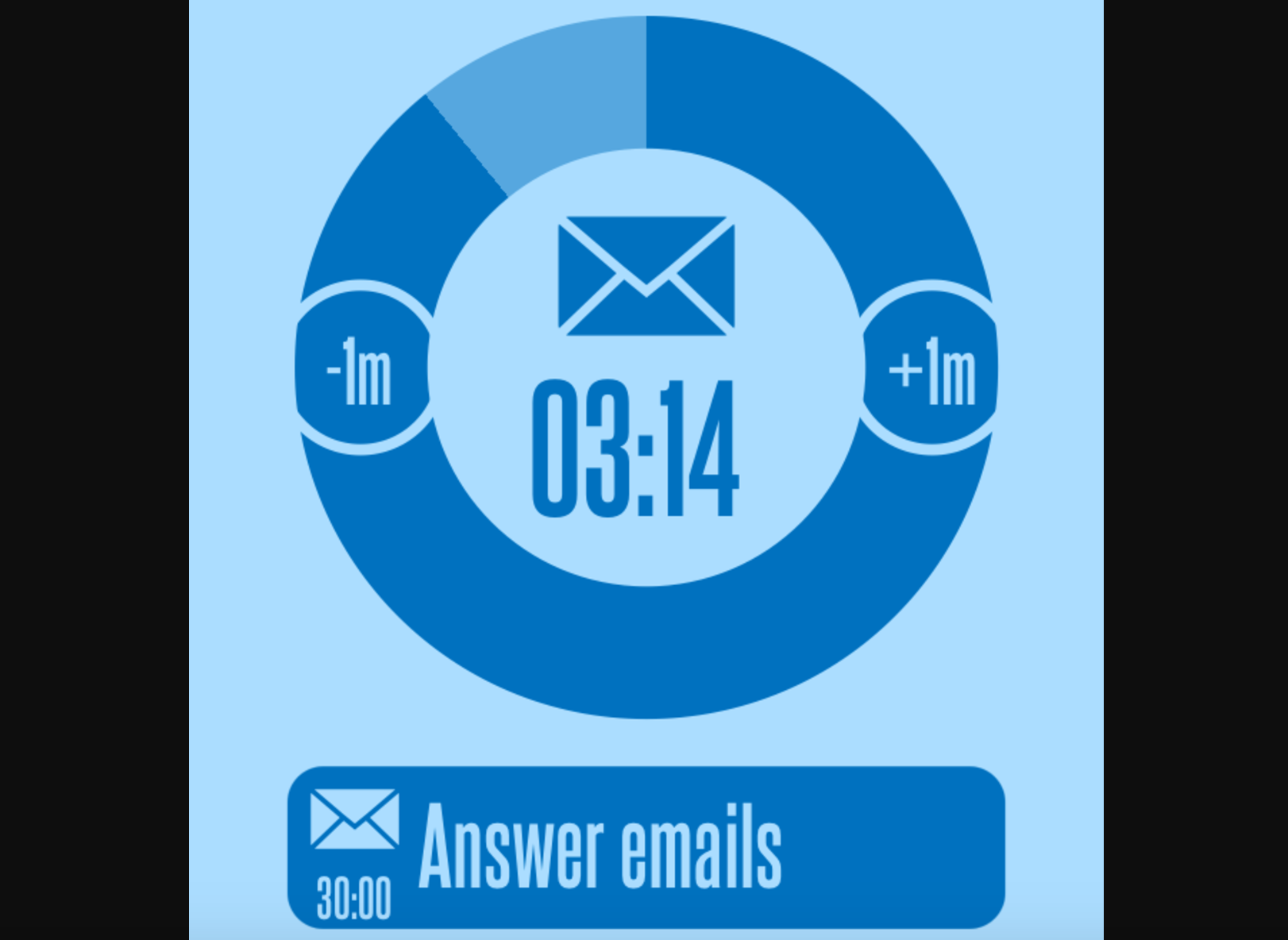 The 30/30 app in a way uses the same Pomodoro technique, but the difference is that it divides your workday into 30-minutes intervals. You work for 30 minutes on your task, then take a 30-minute break and switch to a completely unrelated activity.
The idea, while reminiscent of the Pomodoro technique, is also obviously different – here your work and break times are the same length, and that, according to the creators of the app, makes your day balanced.
That said, you can use the default "30 minutes for work and 30 minutes for a break" schedule, or create your own work/break ratio, like one hour of work and one hour of a break.
Price: Free
Apps to help you keep your focus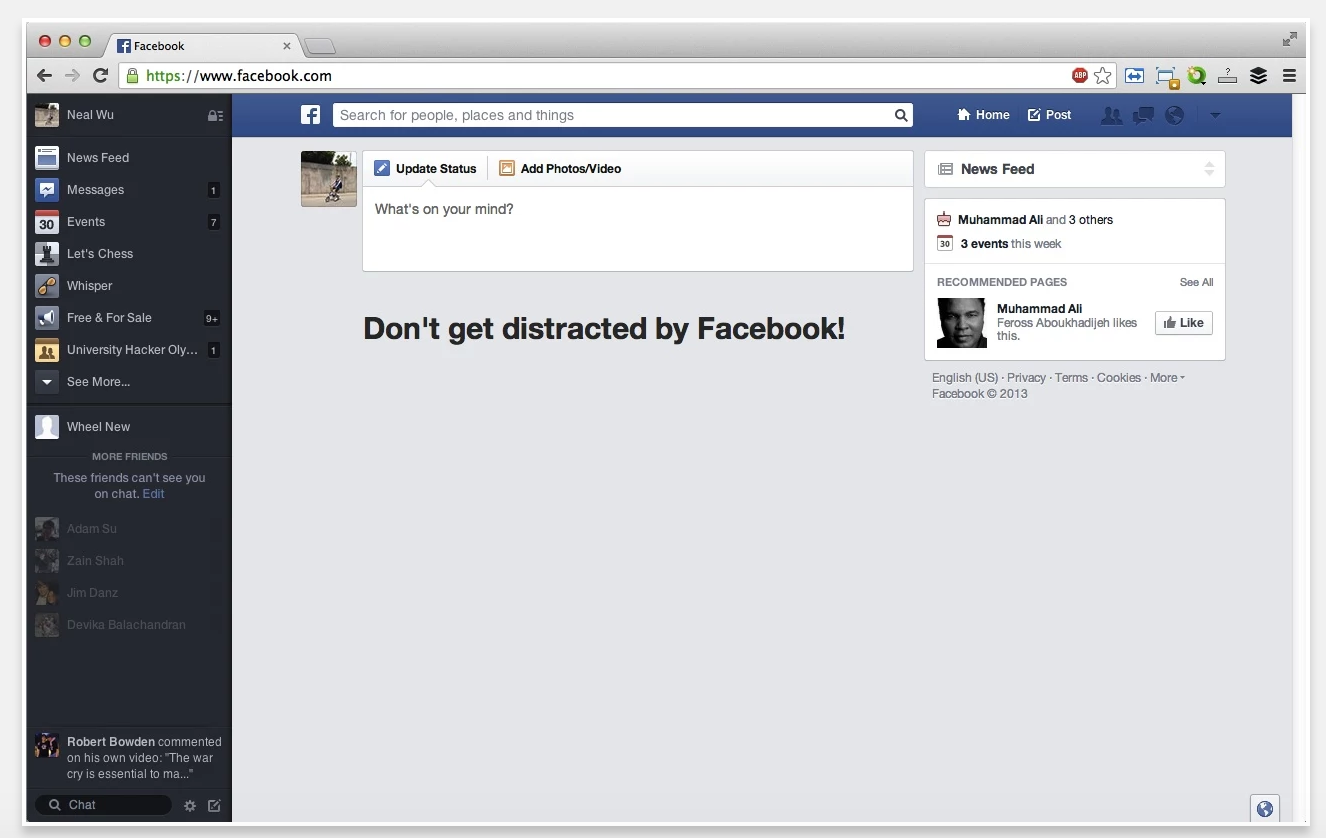 Kill News Feed is a Chrome extension that blocks the Facebook newsfeed when you need to focus on work. Knowing that Facebook newsfeed is a real productivity killer, this simple extension is a serious focus-booster and time saver.
If you use Facebook for work purposes – worry not! While you won't be able to see and scroll your newsfeed, you'll still be able to check your messages and notifications, and access your business pages.
Price: Free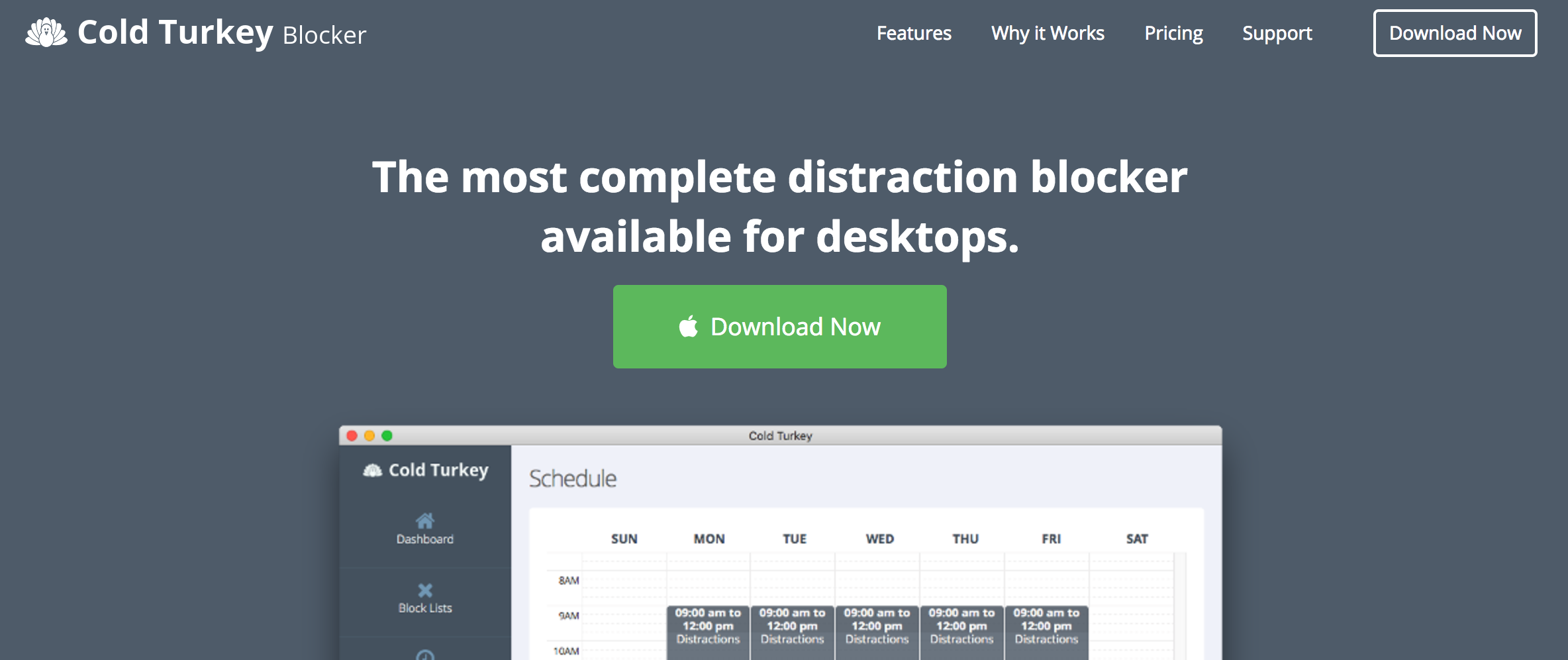 Fun name, serious business – Cold Turkey is a productivity program that allows you to temporarily block distracting websites so you can focus on your work tasks. And whenever you'll try to visit a blocked website, you'll instead see a motivational reminder to get back to work.
You can automate the Cold Turkey program by creating weekly schedules at the specific times you want the distracting websites to be blocked. Or you can simply activate the program whenever you must focus on work – for 15 minutes, 1 hour, or even 8 hours if you need to.
Price: Free for the basic version, $25 one time fee for the PRO version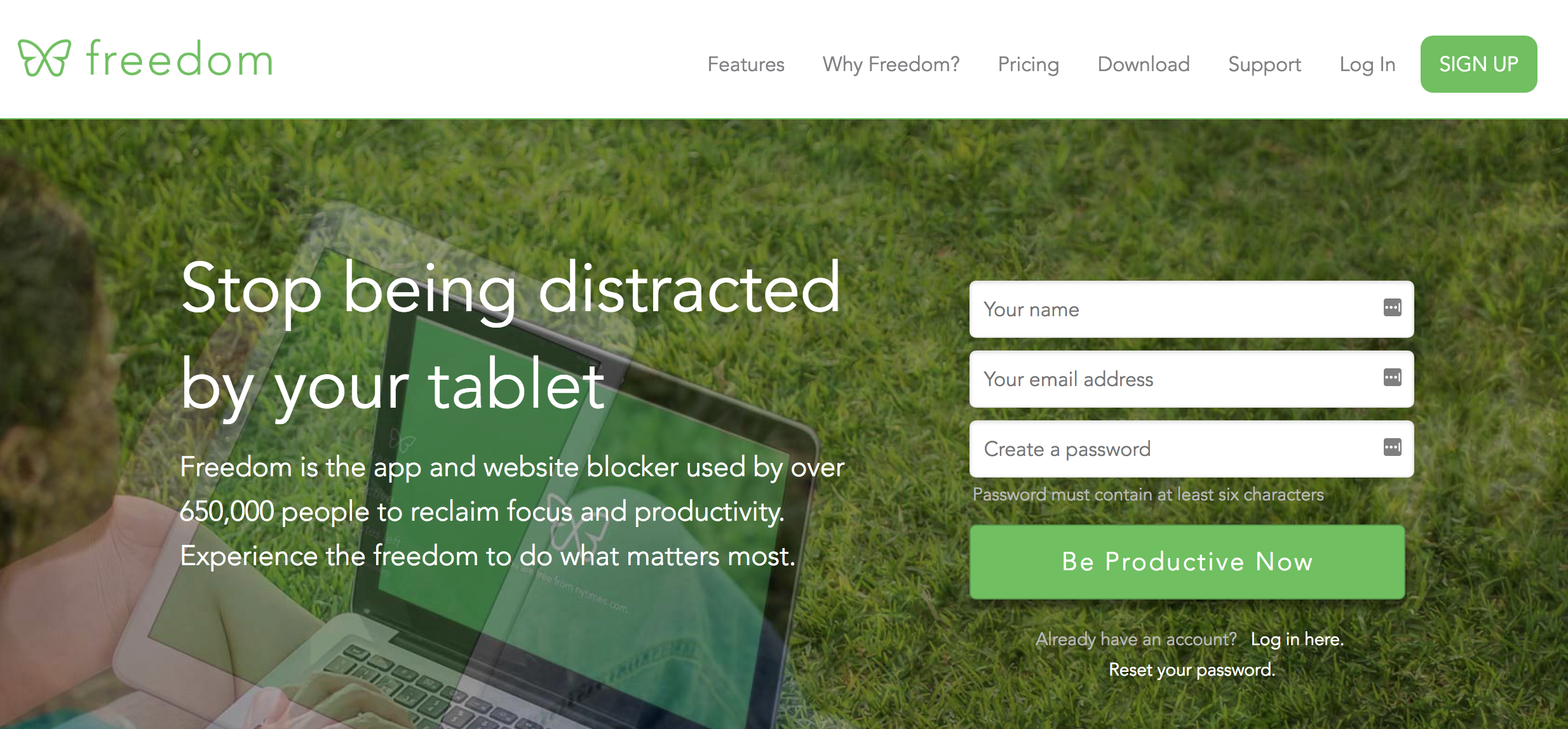 Freeedom is a flexible focus app that lets you manage the websites and apps that distract you and block them for as long as you want – 30 minutes, 1 hour, all day… or any other custom time period.
Just like the name suggests, Freedom liberates you from the addictions and distractions that waste your time on your computer, tablet, or phone (works on Windows, Mac, and iOS devices). According to its creators, Freedom is already helping hundreds of thousands of people to regain focus and earn more time for work and family.
Price: $6.99 / monthly or $2.42/month for the yearly plan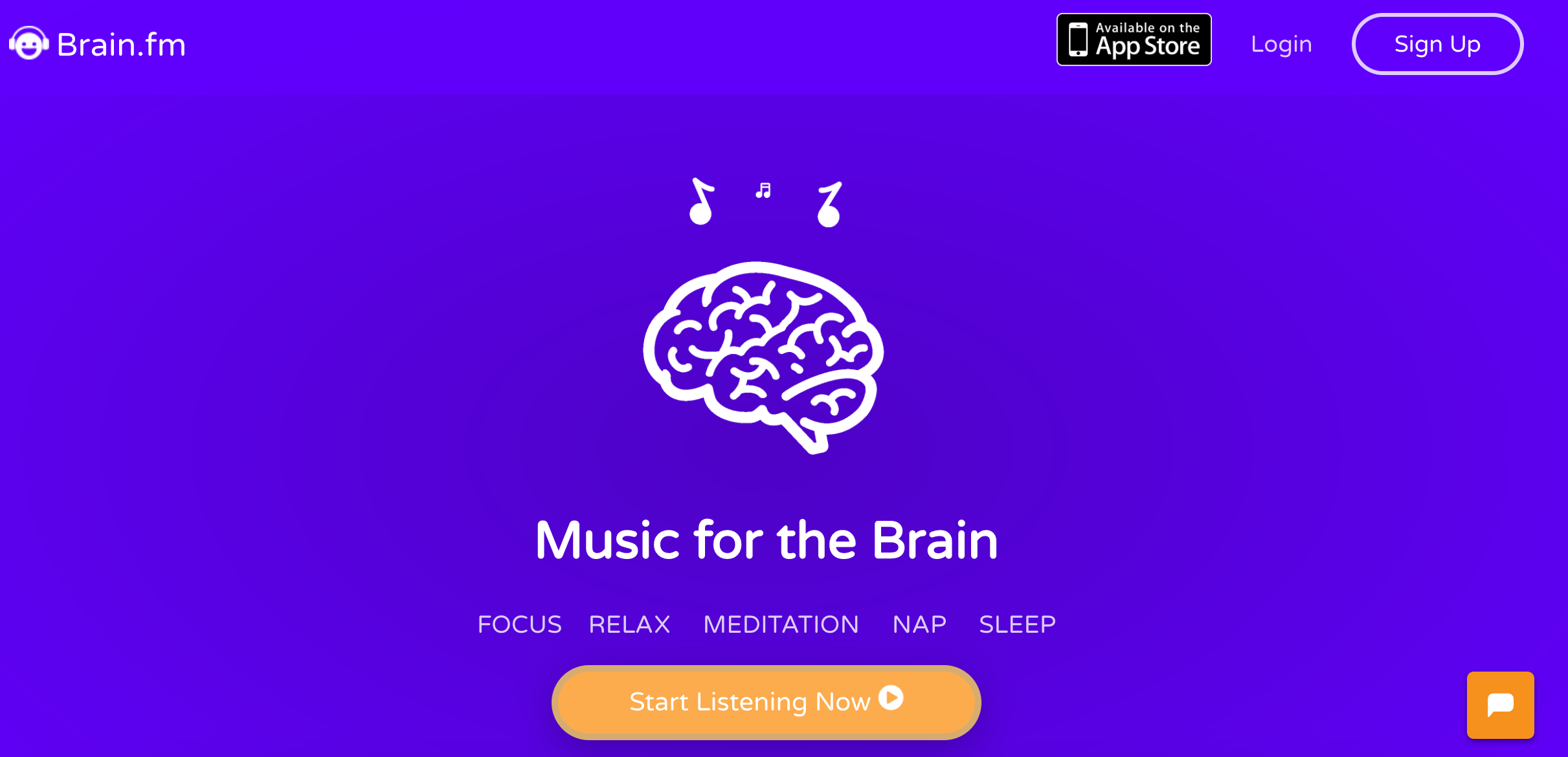 Brain.fm provides you with music designed to increase focus and concentration, improve meditation and aid sleep. While there are many similar services, what makes Brain.fm different is that their music and sounds are "scientifically composed" by bots to help you focus or relax.
Price: Free for the basic version, $6.95 / month for the Pro version.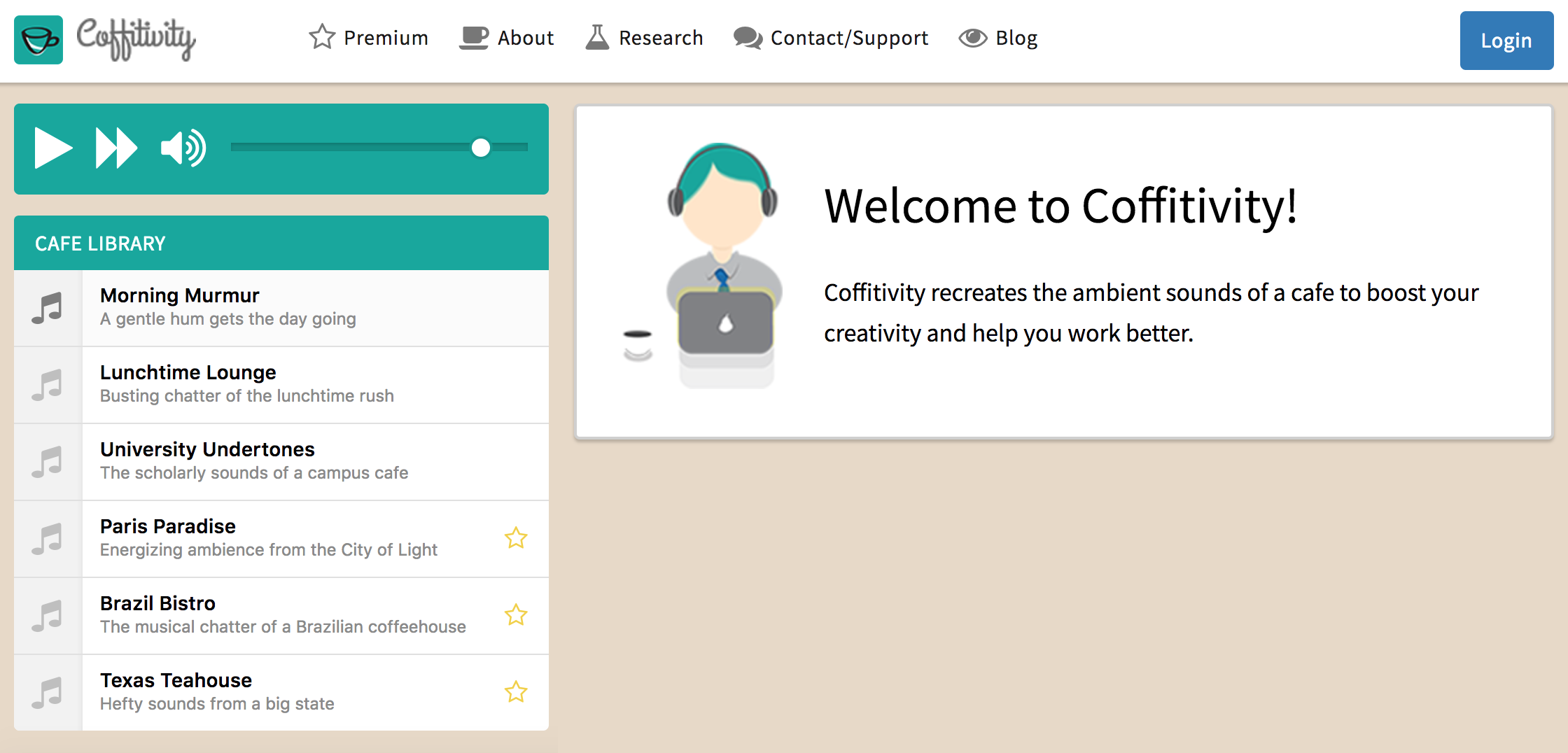 If you're the person who likes working in cafes, but your company's policy doesn't allow working outside the office, here's the perfect solution – an app that recreates the ambient sounds of a busy coffee shop. Giving you the feeling that you're out of the usual office environment, Coffitivity can boost your creativity and help you work better.
Choose between various "soundtracks" – whether it's the "morning murmur", "lunchtime lounge" or "campus undertones", you'll find the perfect background noise for your focus.
Price: Free for the basic version, $9 / year for the premium version.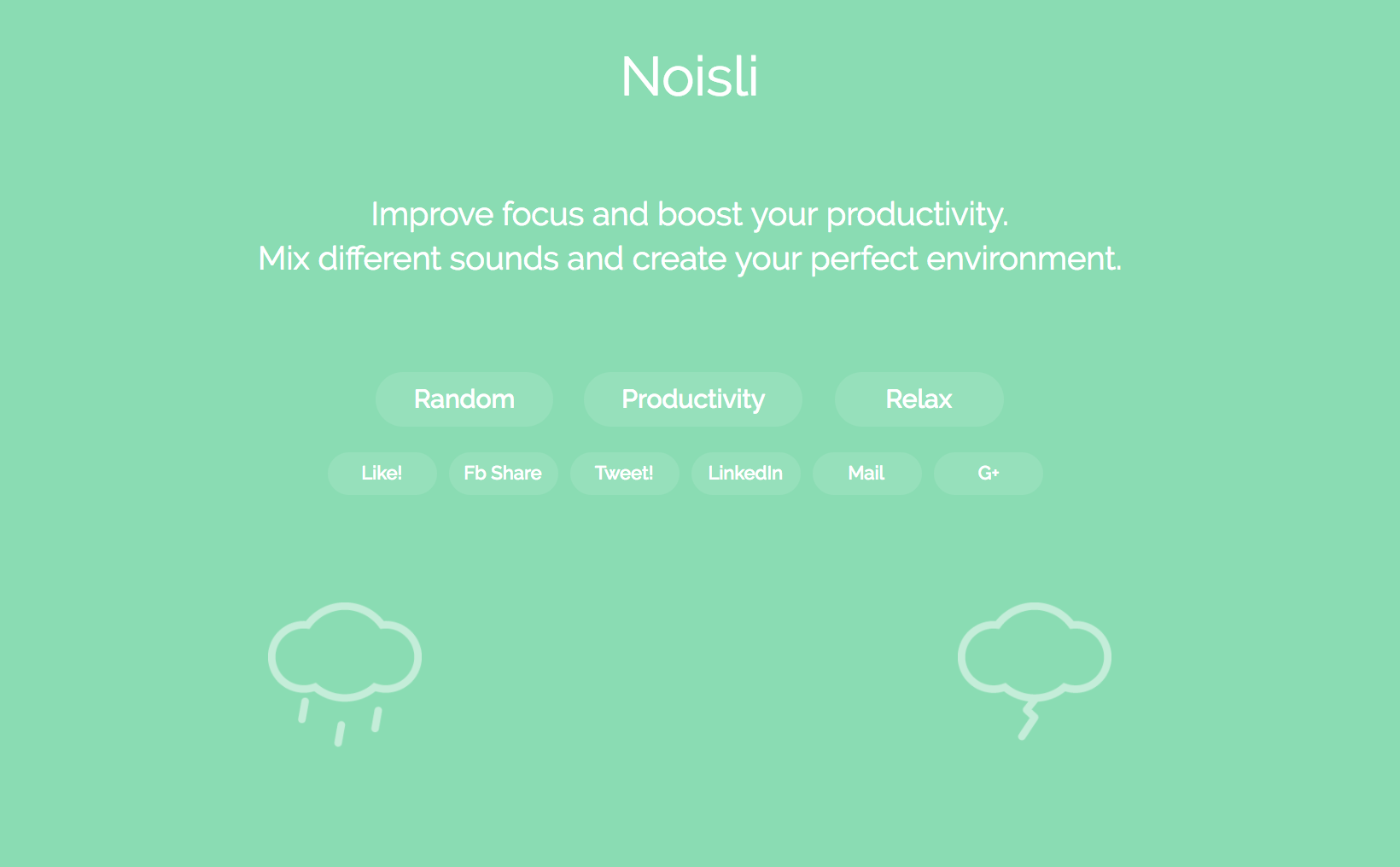 Noisily offers a collection of ambient sounds that help you block out distracting noises in the office, or relax and reduce stress.
The best part? You can combine the sounds as you like, and create your own ideal noise for improving your focus. In other words, you can listen to the rain, forest sounds, or coffee shop noise separately, or you can mix all these sounds together in one heavily saturated background noise.
Price: Free
Apps that will save hours of your time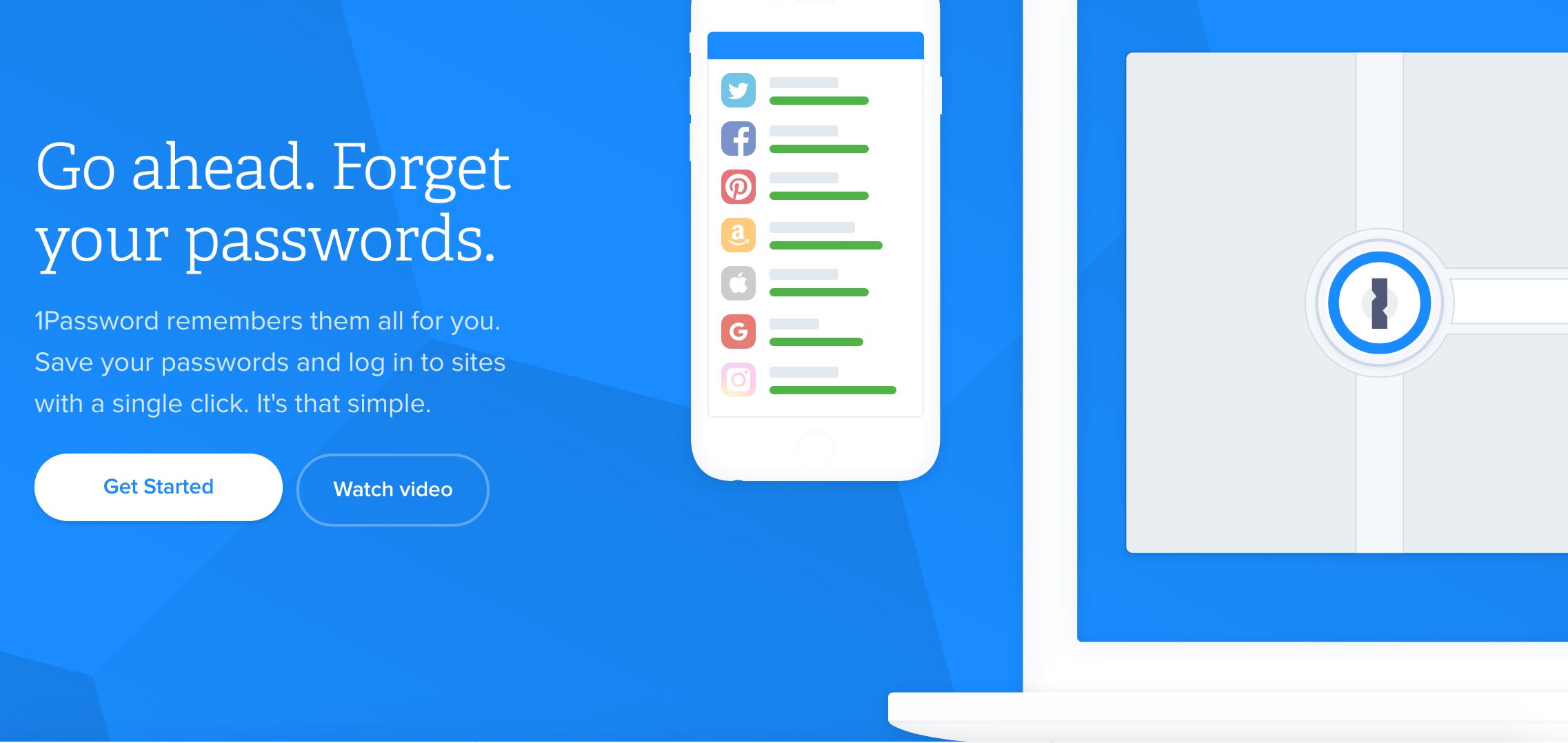 The 1Password app lets you forget all your passwords, except one. And while there are similar services in the market, 1Password stands out with its clear interface and user-friendliness.
To use it, simply install the browser extension and create an account. Then, whenever you'll log into a website, 1Password will ask you if you want to save the username and password.
Once saved, your passwords will be available for later use and you'll be able to log into websites with a single click.
Price: 30-day free trial, then $2.99 / month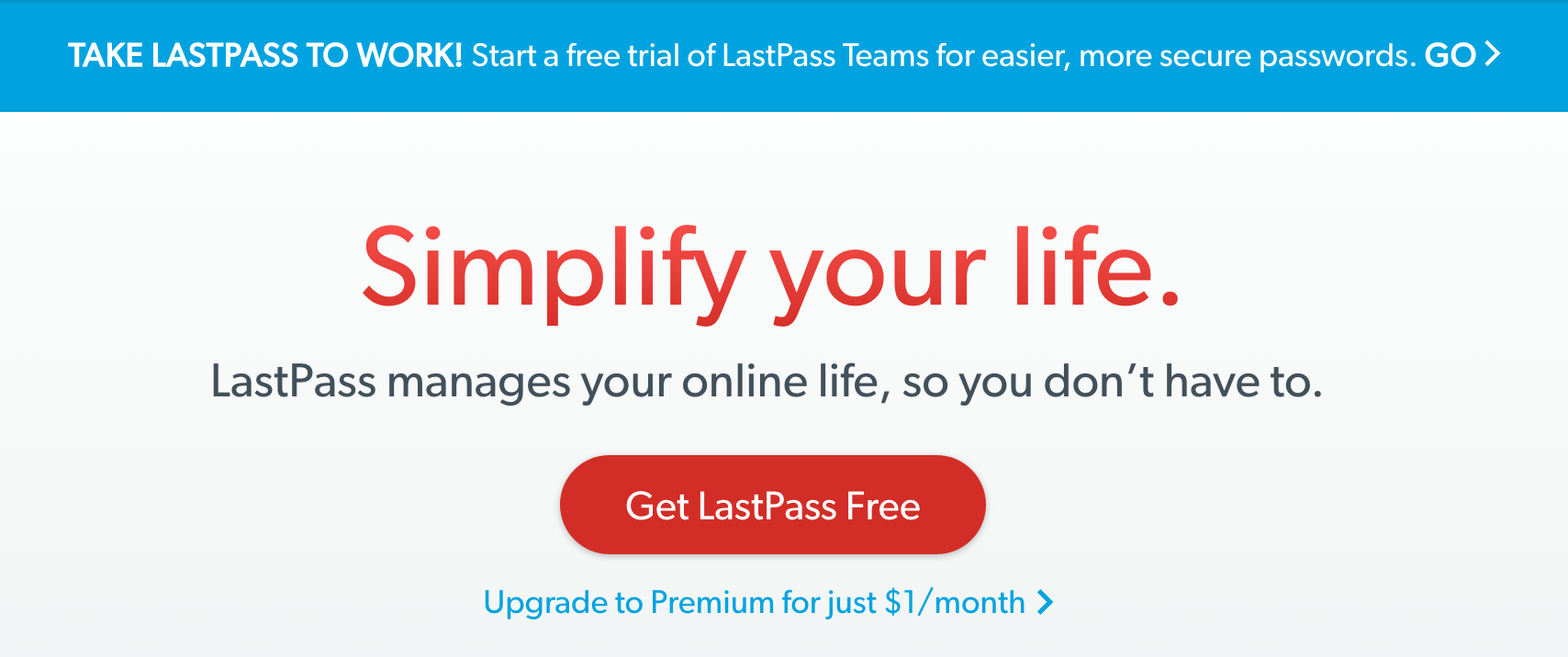 Similarly to 1Password, LastPass saves all your passwords, so you only have to remember one – your master password. Contrary to 1Password, LastPass has a free version, which is perfect enough to use without the upgrade.
Install the extension on your browser, then start saving your passwords to LastPass – it will automatically offer you to save a password when you log into a new website for the first time. Once saved, you'll be able to log into the sites with one click.
Price: Free for the basic version, $1 / month for the premium version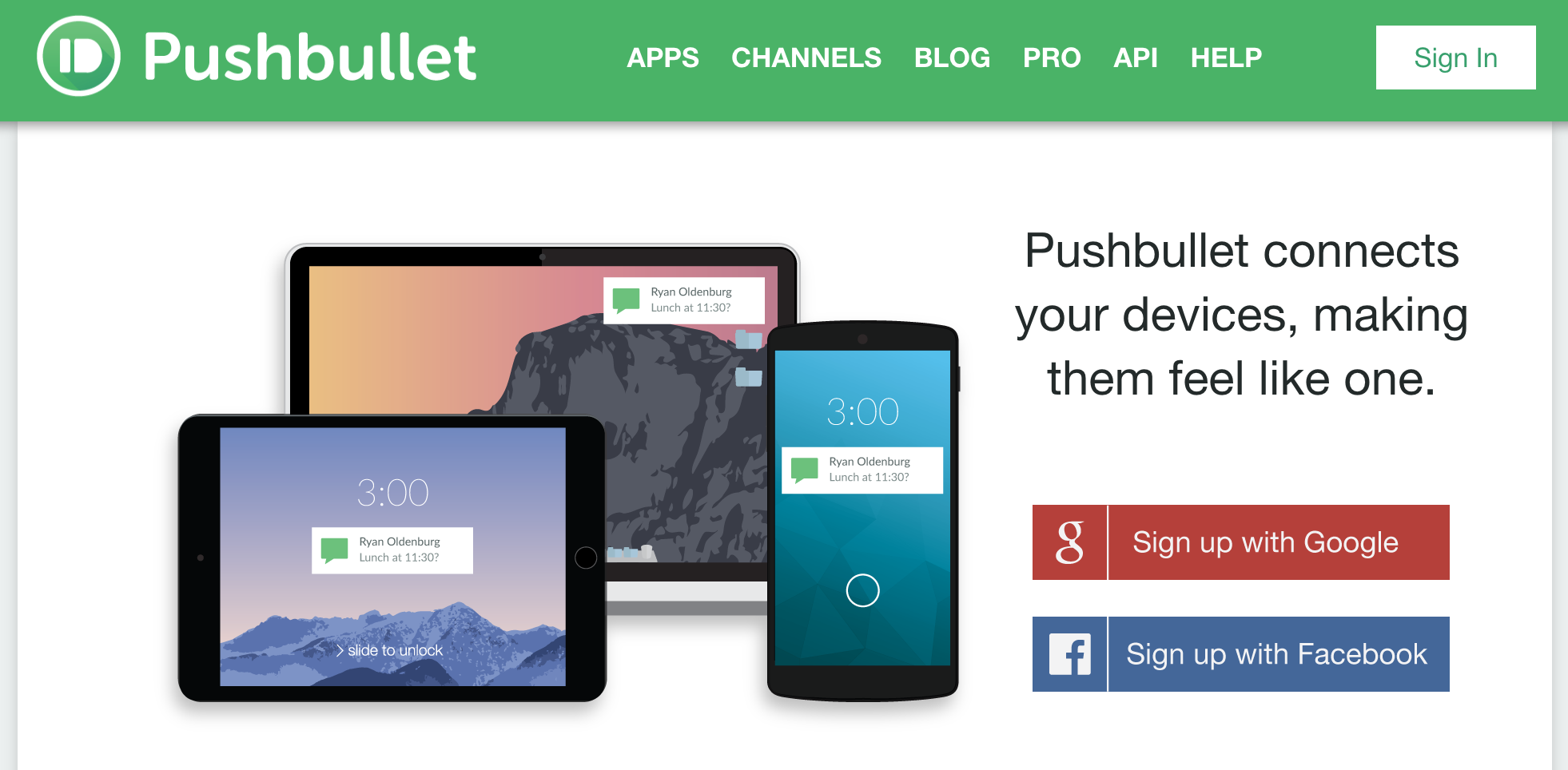 Pushbullet is a must-have software if you interchangeably use both your phone and laptop. The software connects all your devices, so they feel like one – whatever's on one device, also becomes available on your other ones.
For instance, you can easily send files from one device to another and send links. It can also notify you about incoming messages on your phone while you're using your laptop and whatnot. This app saves time because you don't have to send files and links through your email anymore. Plus, it won't allow you to miss important notifications on your different devices.
Price: Free for the basic version, or from $3.99 / month for the PRO version

If you're looking for info on a specific topic, but don't want to spend all day searching the web for the most recent news, then set up a Google Alert. Enter the keyword you're looking for, and customize by selecting which sources you want, how often you want to be notified, etc.
You'll receive emails whenever anything is published about that specific topic. Set it to notify you however often you like. I suggest once at the end of the day to avoid constant distractions and updates.
Price: Free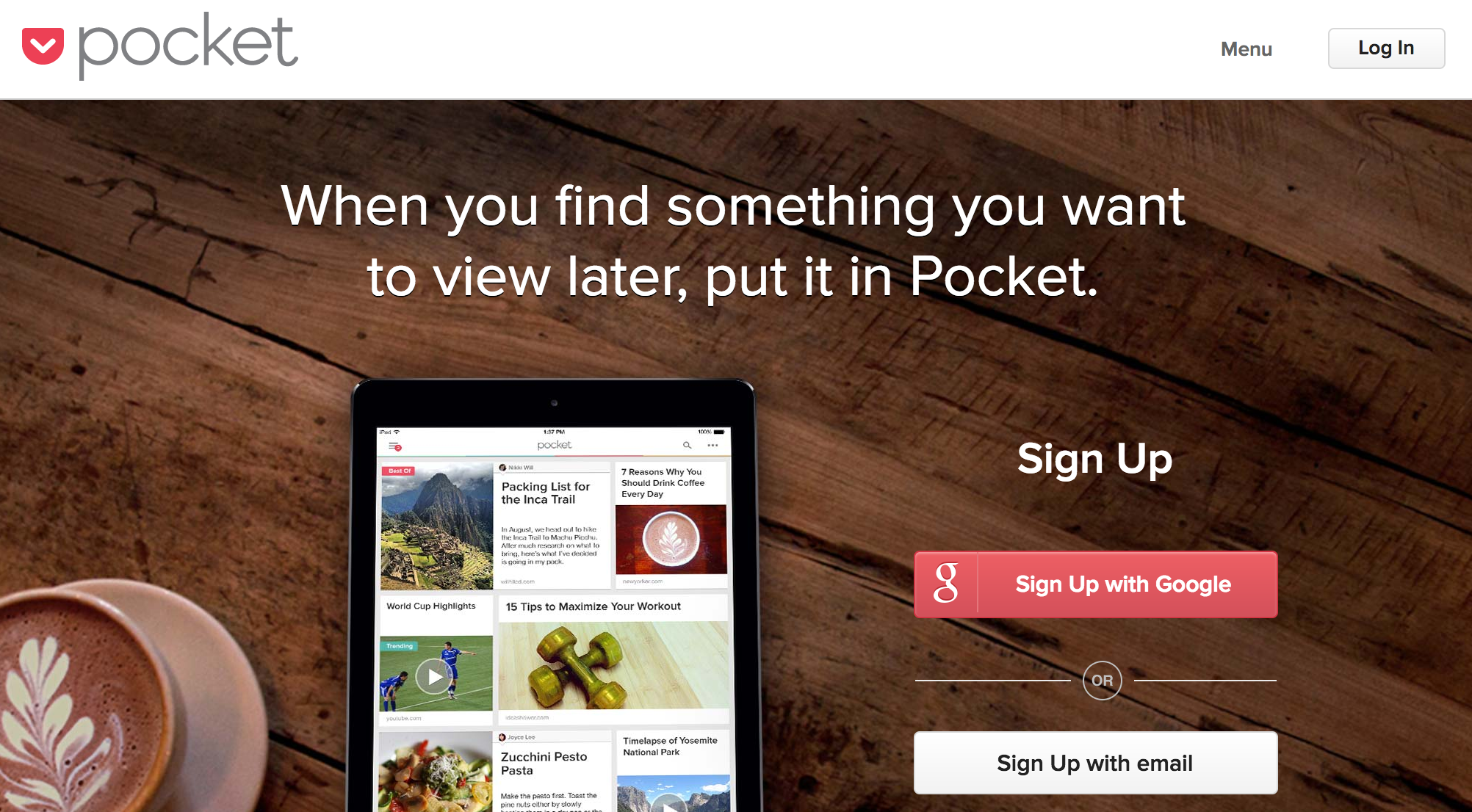 The Pocket app is for when you find something online that you want to read or view later – it lets you save articles, images and videos all in one place. Living in the era of information overload, this little app becomes super handy.
This app saves tons of time because it allows you save things directly from your browser, as well as various apps like Twitter, Flipboard, and more. Then, whatever you save is then available to review later on your phone, tablet or computer.
The Pocket app works online and offline, which means can read what you've saved whenever you have time, no matter where you are and whether there's an internet connection.
Price: Free for the basic version, $44.99 / year for the premium version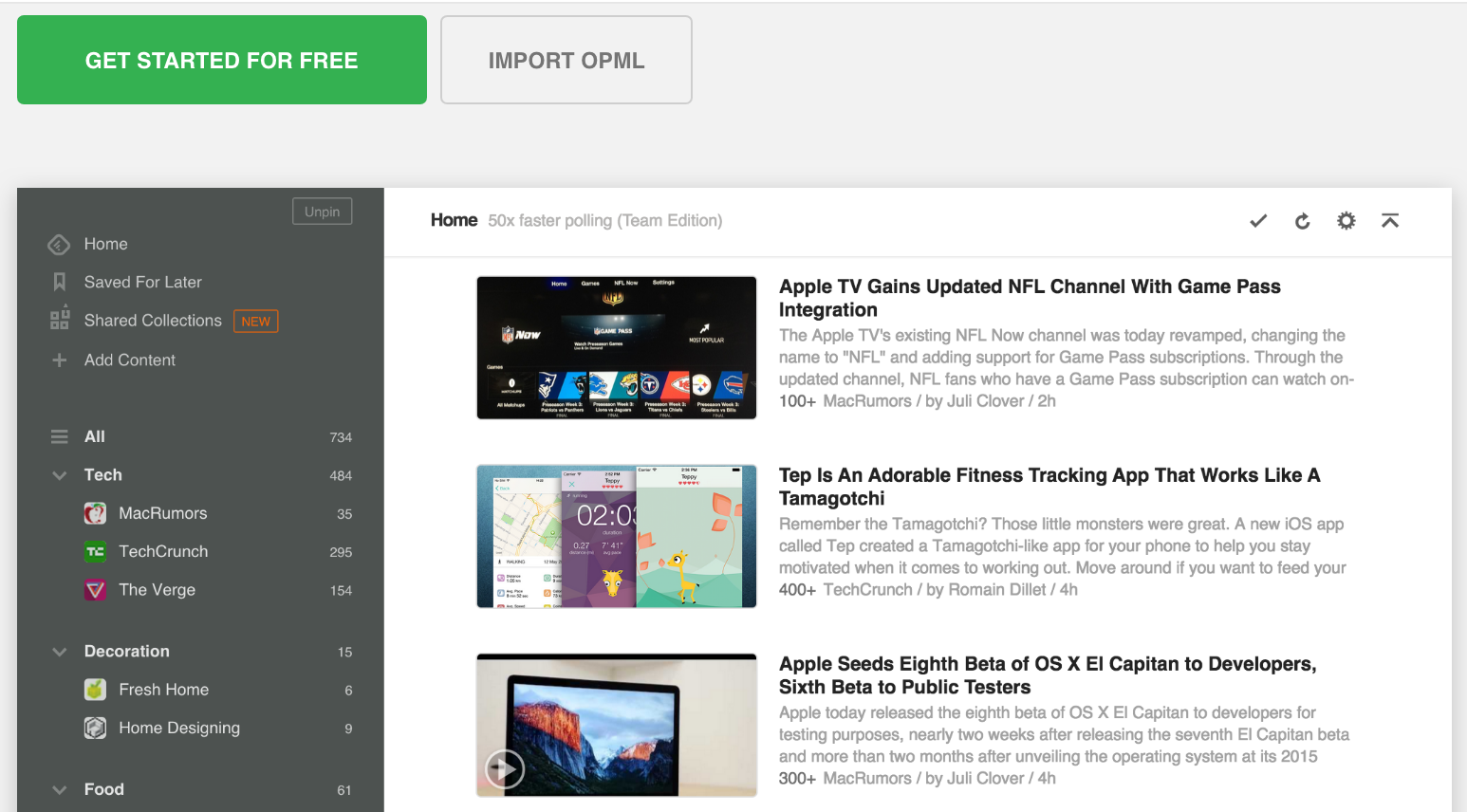 An RSS, or Rich Site Summary, lets you catch up on the latest of all your favorite sources in one place. Publishers automatically syndicate their content to a feed, creating one mega content hub.
Feedly is a great time-saver because it lets you organize your favorite blogs and news sources into categories, then quickly find resources on topics you're interested. Browse your resources all at once in one list, or individually by category. Keep all of your sources in one place and never miss a new post.
Price: Free for the basic version, but you can access additional tools and integrations with an upgrade.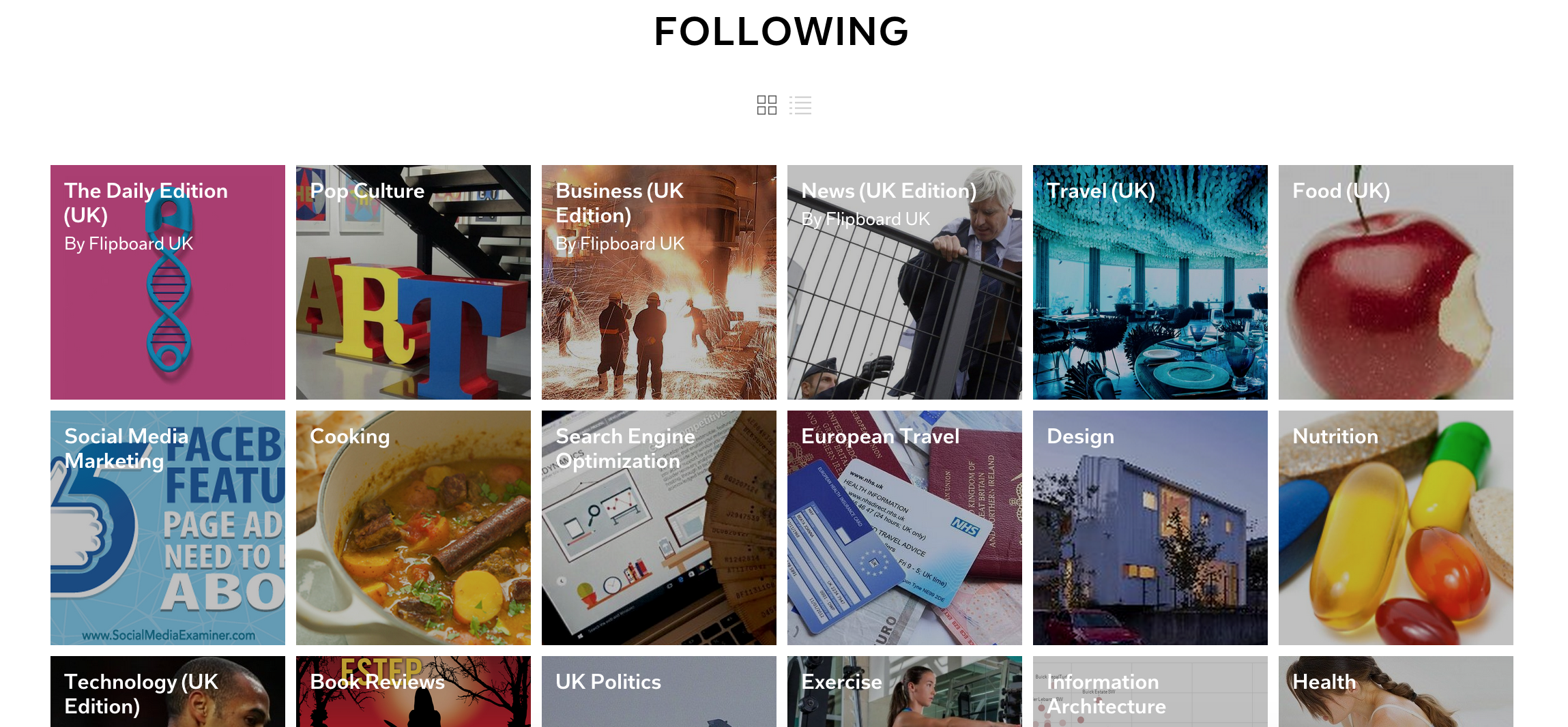 Flipboard is a visual RSS reader that curates the world's topics to help you stay informed. Like a magazine, the idea is that you can flip through pages. Decide on which topics interest you and it will automatically curate content based on these interests. The options are endless, from politics to nutrition to photography.
Price: Free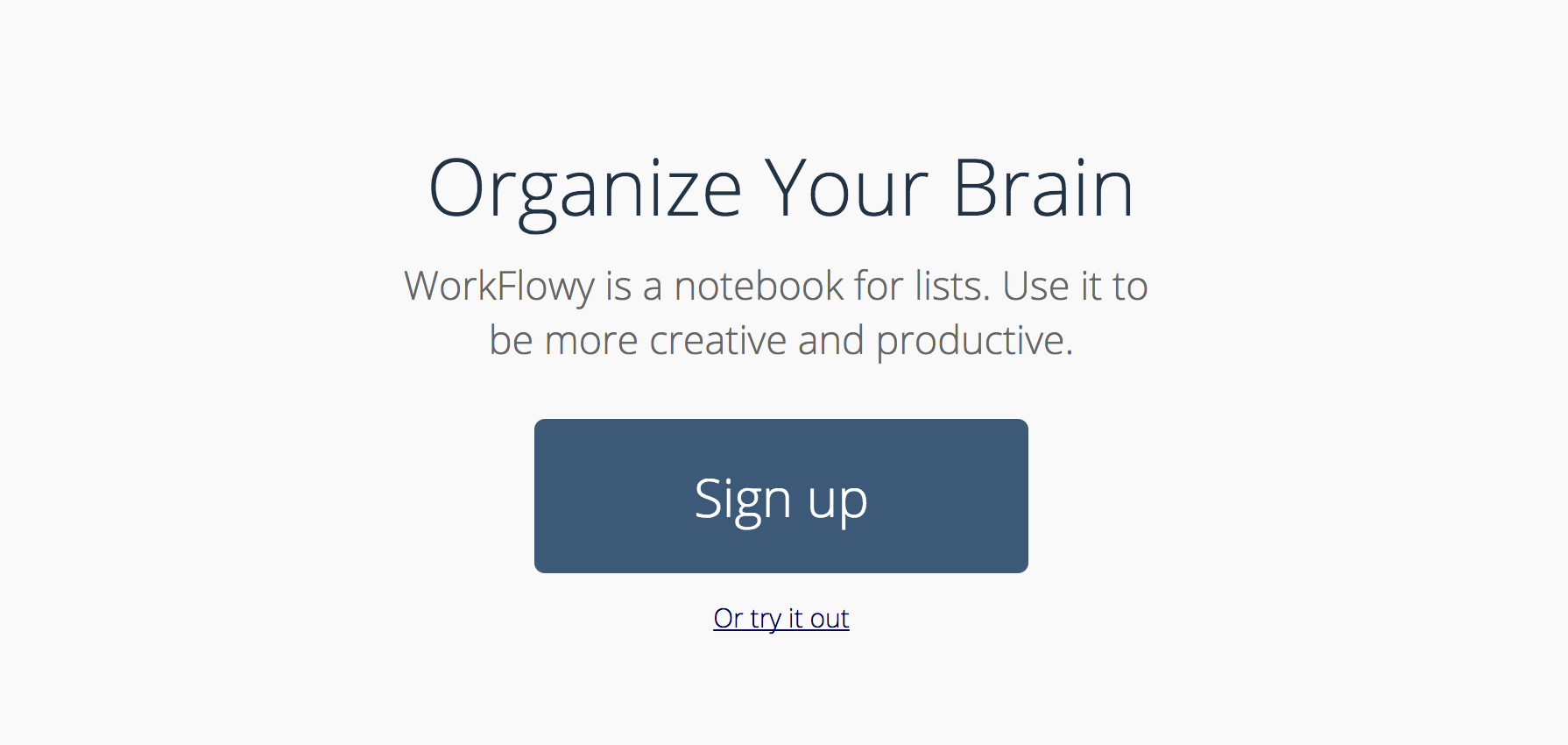 WorkFlowy is a tool that lets you take notes, make lists, collaborate, brainstorm and plan your tasks and projects. It's basically a tool where you can add bullet point notes, then move them around to organize your ideas efficiently.
Another cool feature is the tagging option. Whenever you add a new idea, task, or whatever, you can add a tag that's associated with it. You can then later find all your notes with that specific tag.
Let's say, you're working on a new project, you can simply add a tag #new to all tasks and ideas related to it. Using the tagging feature, you can always just jot down your ideas, and be sure you'll be able to find them when needed.
Price: Free for the basic version, $4.99 / month for the Pro version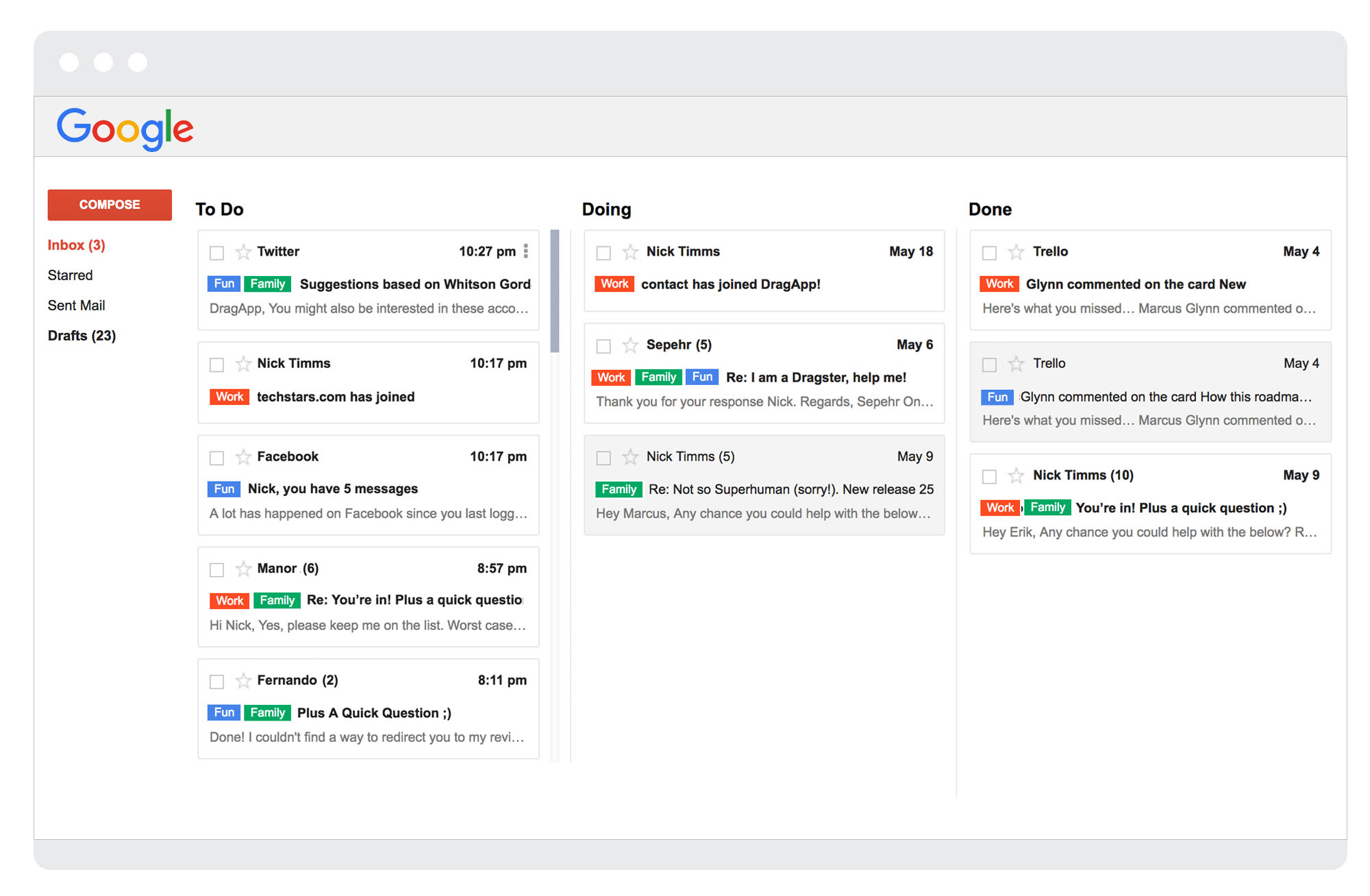 Drag is a free Chrome extension that turns your inbox into a manageable workspace. Simply put, the app allows you to categorize your emails into three columns or stages: To Do, Doing and Done.
By categorizing your incoming messages, you can easily see what hasn't been dealt with and what's already processed. That makes your inbox more organized, saves hours every day, and thus generally reduces time spent on emails.
Price: Free for the basic version, $4 / month for the PRO version (billed annually)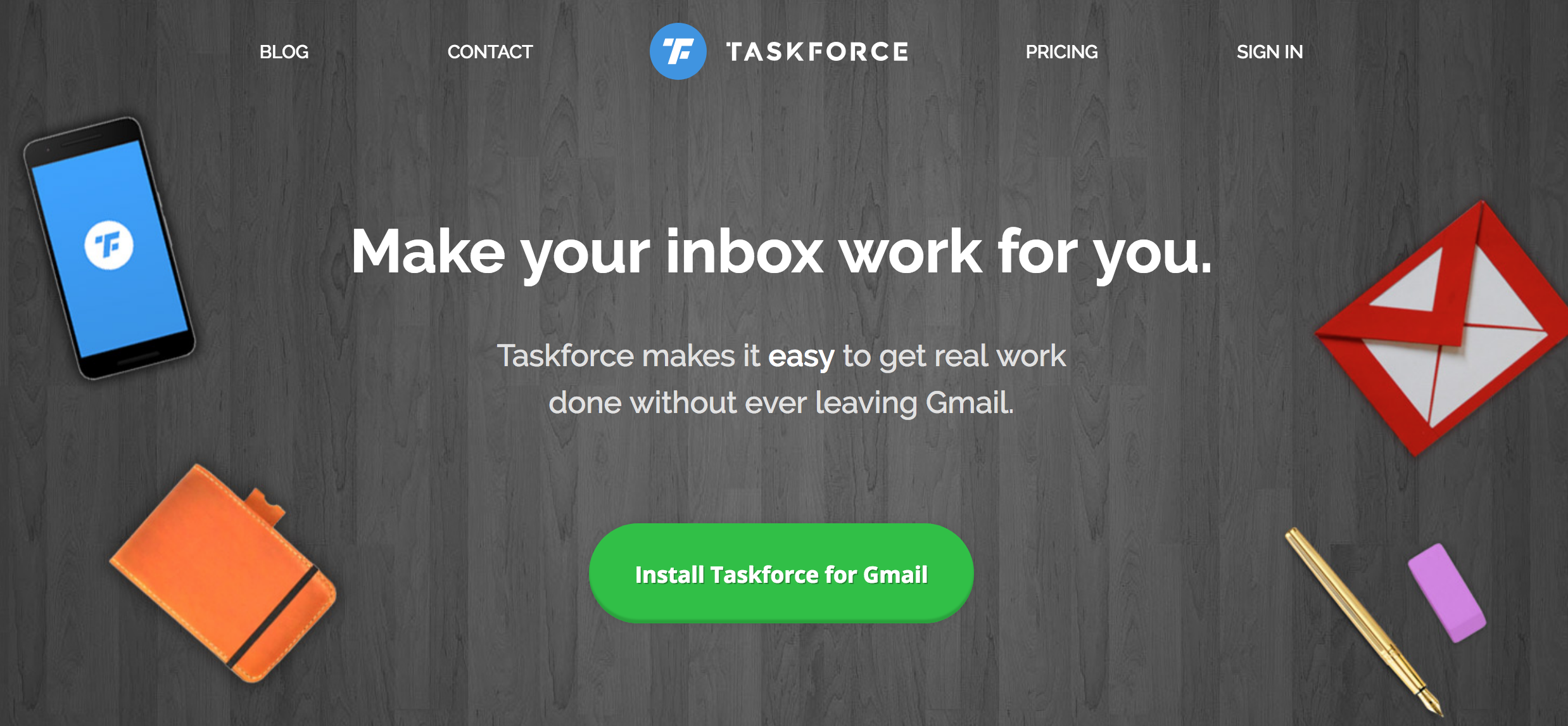 It's easy to lose an important message when you have a constant influx of emails – and if that email was detailing a task for you to do, you certainly want to keep tabs on it. Taskforce is a smart app that converts emails into tasks, letting you save the time you use copying and pasting your tasks from email to your project management app.
You can prioritize tasks, create recurring tasks, and access Taskforce on your phone. If you want to share a task you create, the email sender is also notified on the tasks' progress. Even better? You can click on a "related emails" button to see the email chain the task originated from.
Price: $5 / month
Apps for your personal growth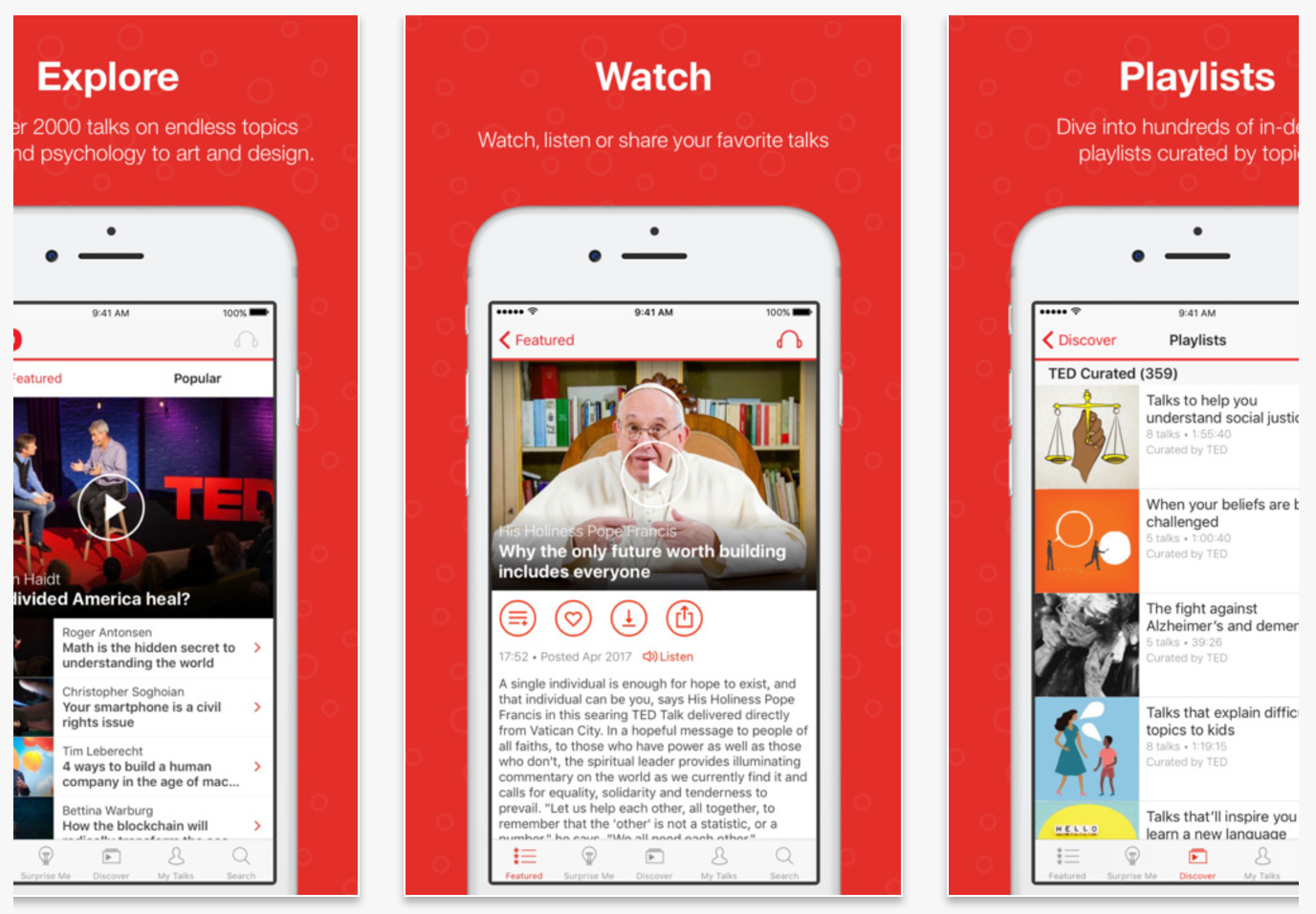 You've probably heard about TED talks and the 30+-year-old organization behind them whose goal is to help us understand the world better.
Now, the TED official app is the place you'll find over 2000 talks on all kinds of topics, from psychology and art to mathematics and tech. Available with subtitles in 90+ languages, you really have no excuse to learn something new every day.
The app lets you learn from the world's most remarkable people, and not taking this chance, is a simply wasted opportunity.
Price: Free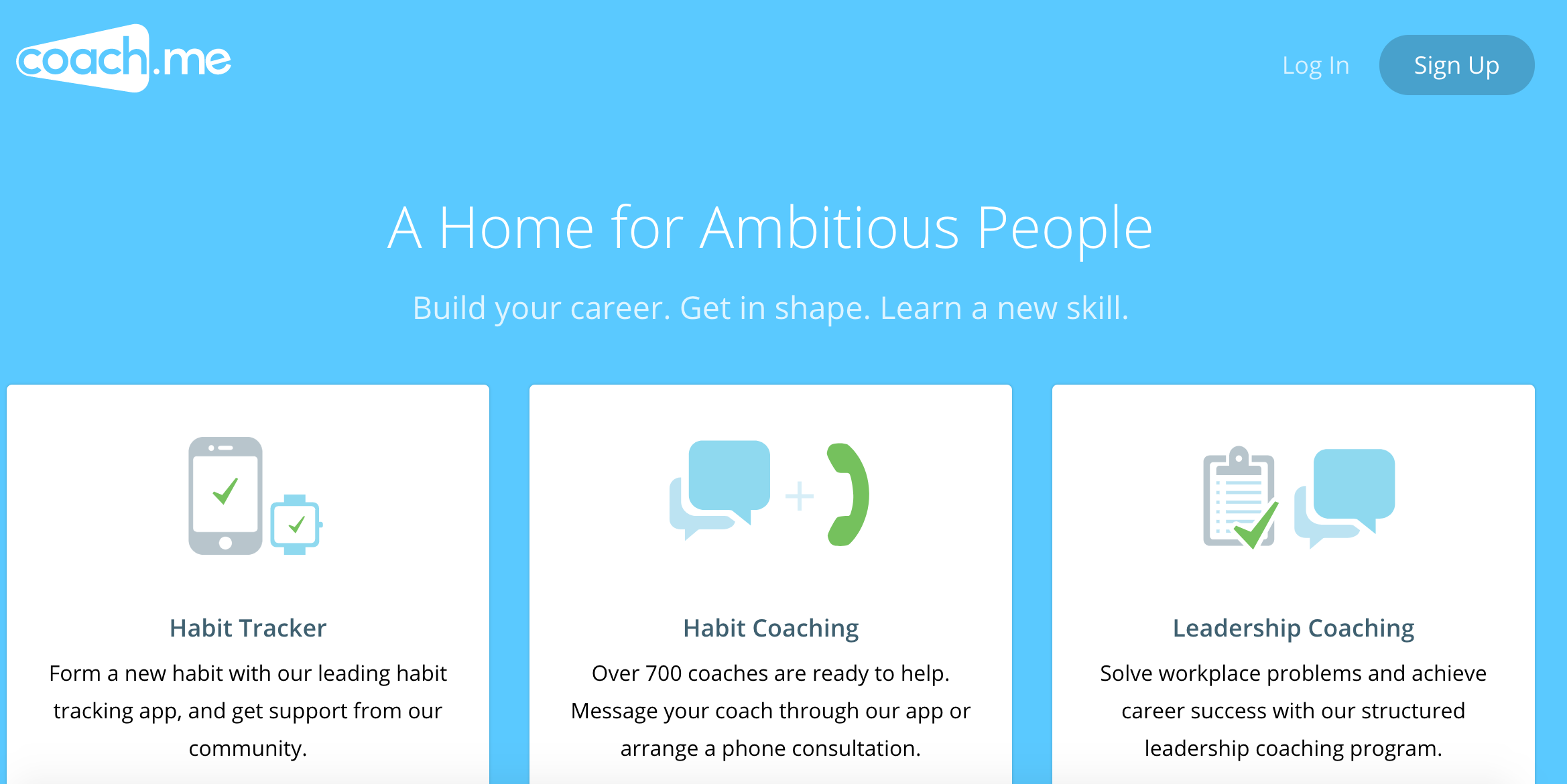 Coach.me is a habit-building and tracking app: you choose a new habit you want to form, join the challenge, and the app sends you daily reminders to help you keep on track.
The habit you want to build can be something work-related like waking up earlier for work, or something personal, like a 30-day plank challenge. Once you've joined the challenge, you can track your progress by checking it off every time you do the habit. Then, celebrate each milestone with the like-minded people from the community who've also joined the same challenge.
Doubting your willpower? From just $15 a week you can hire a coach who won't let you give up, and consult you through the app or on the phone.
Price: Free for the app, from $15 / week for additional services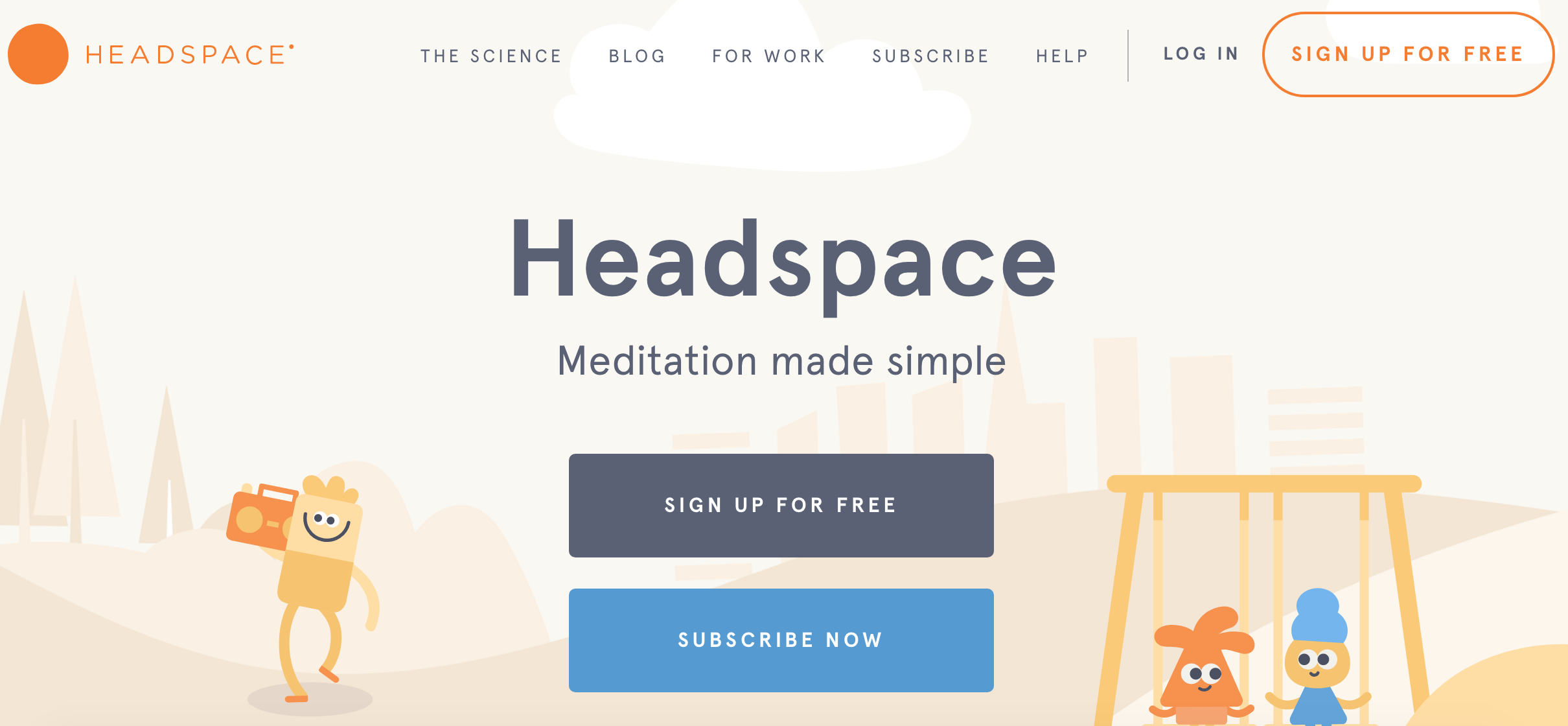 Headspace is an app that provides guided meditation sessions and mindfulness training. It's like your own personal trainer who helps you train your mind and teaches you to meditate.
Headspace is the work of a former Buddhist monk whose voice you'll be hearing when listening to the sessions. In the first 10 days, you'll be guided through the essentials of meditation, and asked to meditate for 10 minutes every day. Then, you'll have to subscribe for the paid version to continue.
Price: 10-day free trial, then $12.99 / month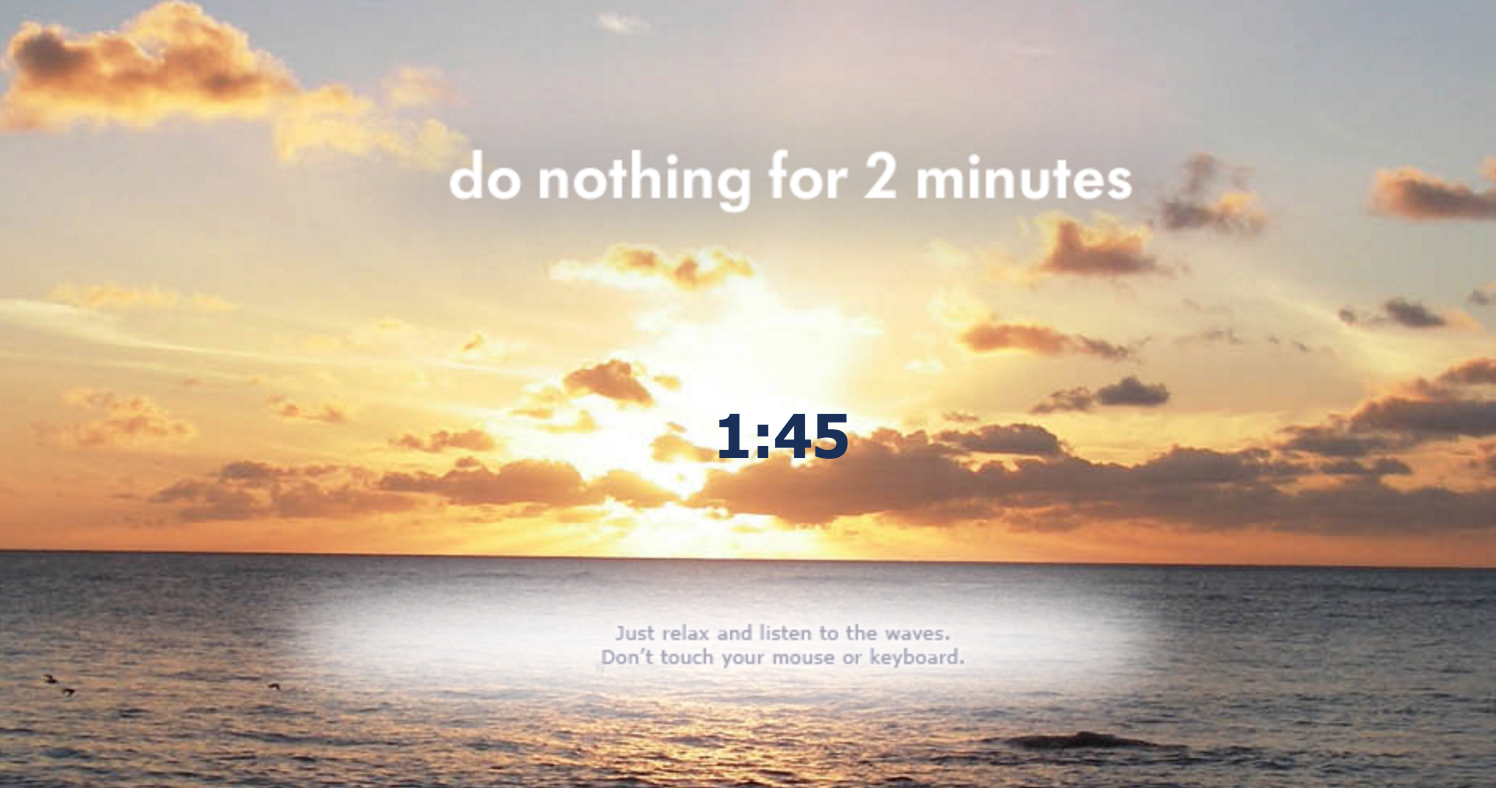 The perfect app for short work breaks or if you need to decompress after a rough meeting or deadline. Go on donothingfor2minutes.com and do nothing but look at a photo of the ocean at sunset and listen to the sound of waves. Studies show that gazing at nature increases productivity, so it'll help you recharge and get back to work.
Price: Free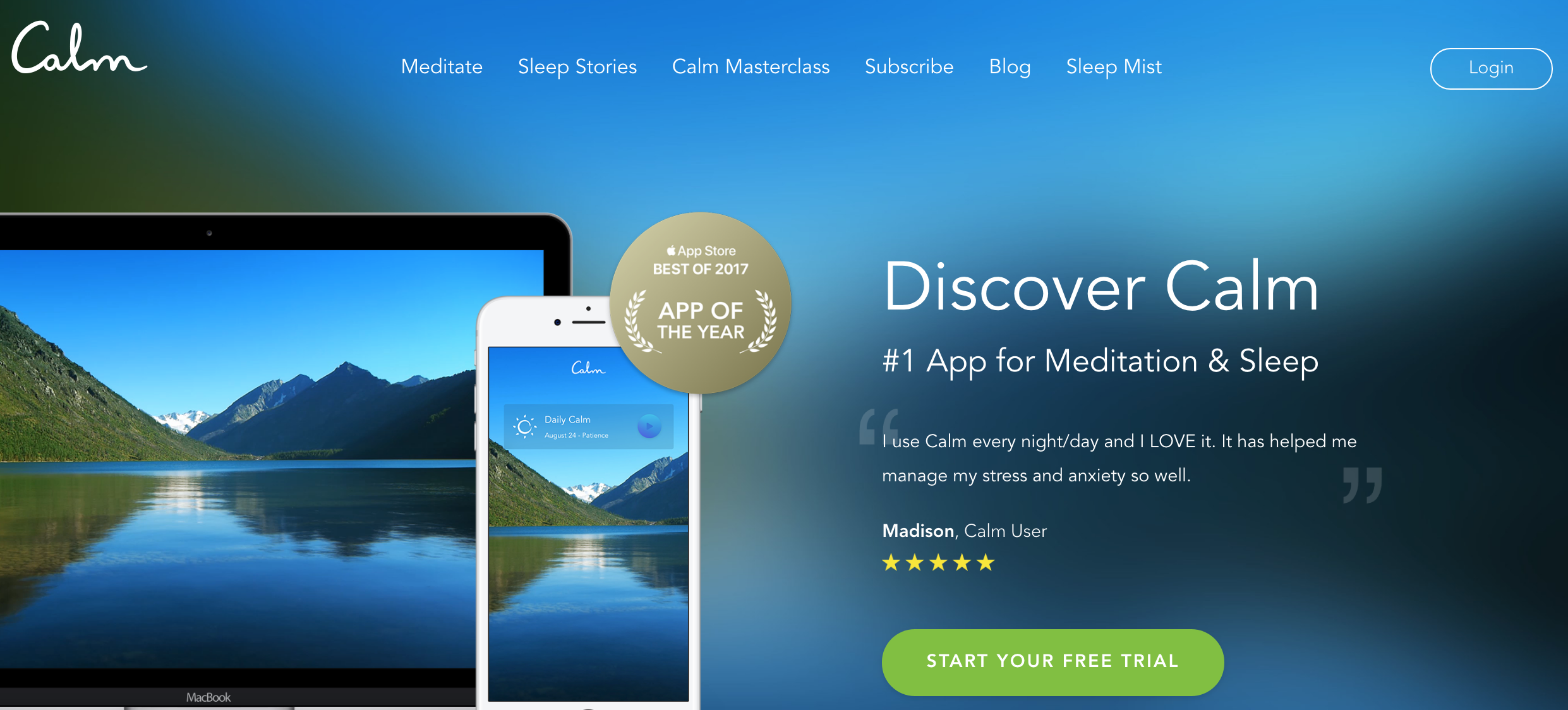 It can be hard to turn off all your thoughts when you break, so try guided meditation through calm.com. Pick your favorite scenic image – choose between a rainy window, mountains, a misty forest, pink sunsets and more – and decide on the length of your session. The guided meditation is great for novices, but it's optional and can be turned off.
Meditation also makes you more creative, so you'll be full of energy and great ideas when you're ready to get back to work.
Price: starting at $4.99/ month ($59.99 billed yearly)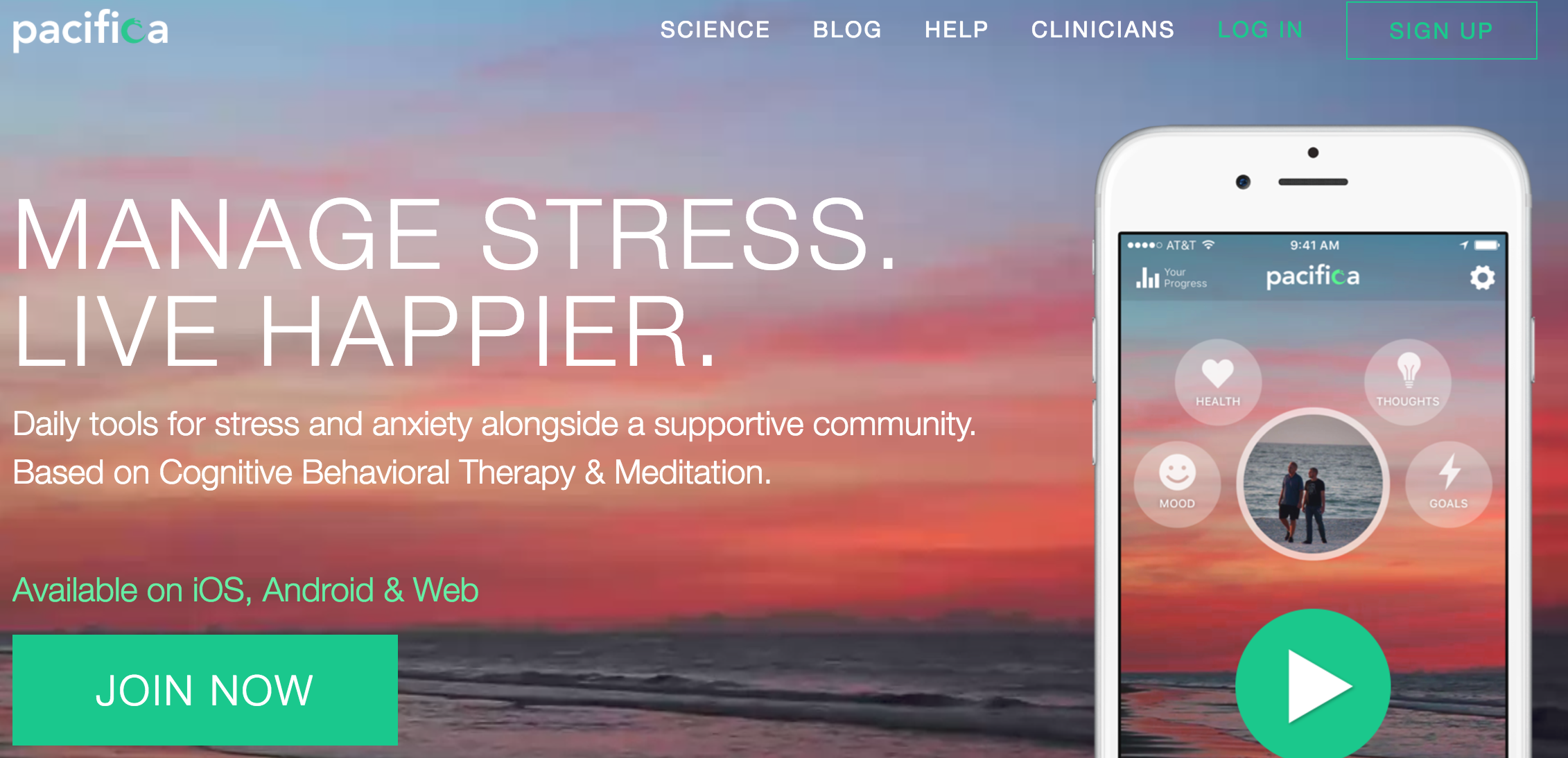 Pacifica is an app that helps you deal with your personal anxiety and depression. The app offers a selection of tools, which along with a supportive community, help you manage stress, deal with unpleasant daily situations and become more relaxed and balanced.
Based on the principles of cognitive behavioral therapy and meditation, this toolset aims to help you identify and understand your fears, before getting get rid of those fears by helping you to change your thinking and behavior patterns.
Price: Free for the basic version, from $3.99 for a full-access account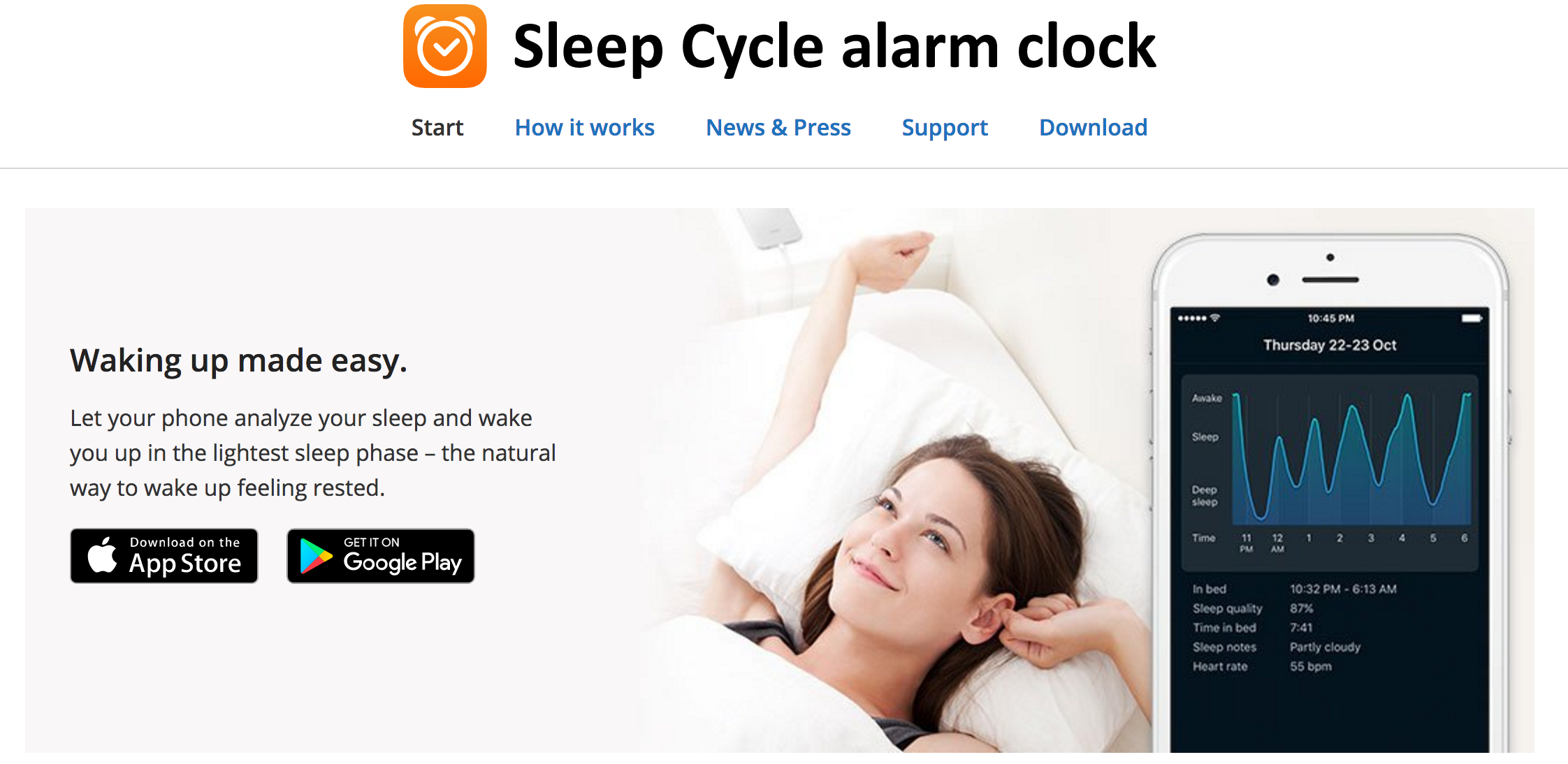 Sleep Cycle is an alarm clock that tracks your sleep and then wakes you up during your light sleep. "Waking up during light sleep feels like waking up naturally rested without an alarm clock," say the creators of the app. Thus, by using the app, waking up well rested and refreshed every morning won't be a problem anymore.
Price: Free for the basic version, from $1.99 for the Premium version
Have a tool, app or service to suggest? Let us know in the comments!
Did you find this article useful? Give it a clap!
1
Psst! You can clap more than once if you really loved it 🙂