How much does DeskTime cost?
DeskTime is free to try for 14 days and will always stay free for individual use with the Lite plan.
When the 14-day trial period for DeskTime runs out, to continue tracking time, company accounts have to start a subscription with DeskTime by choosing one of the three available plans.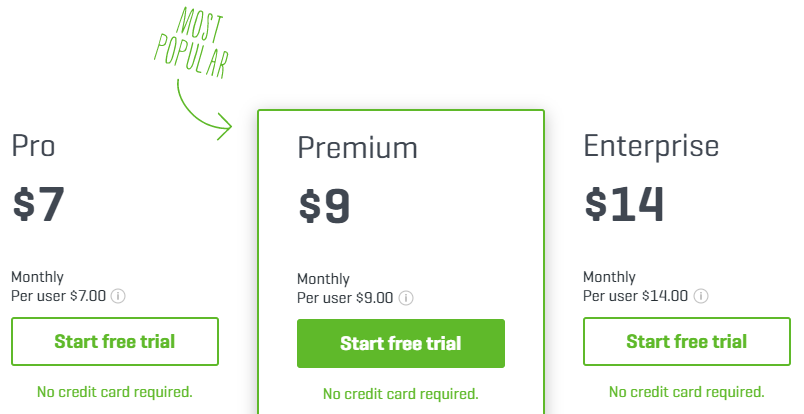 Prices shown in this image apply for one user accounts - adding team members to your account lowers the per-user price, depending on how many employees you add to your account. The slider on our Pricing page will help you find the subscription fee for your team.
If you have a large team with 100+ employees, make sure to check in with our team to discuss pricing options for you. Write us an email or open a new chat at the bottom-right corner of any DeskTime page.
Once you have decided which pricing plan to go for and how many employees will you need to track, check out this page for a guide on setting up your subscription.
If you wish to change your pricing plan after you have subscribed, instructions for that can be found here.