How to check when my discount expires?
Each discount is valid for a certain period of time.
In case you have a Promo code or special discount applied to your account, you can see till when it is valid in your Billing section.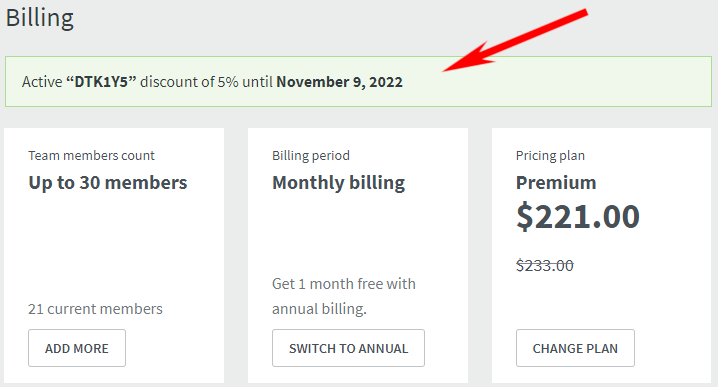 After that, the price will be according to the regular pricing depending on your Subscription plan, Billing period, and the number of users.

If you need additional help, feel free to contact our Customer Support.