How to generate an export?
To generate an export with the data from DeskTime, go to the Exports section.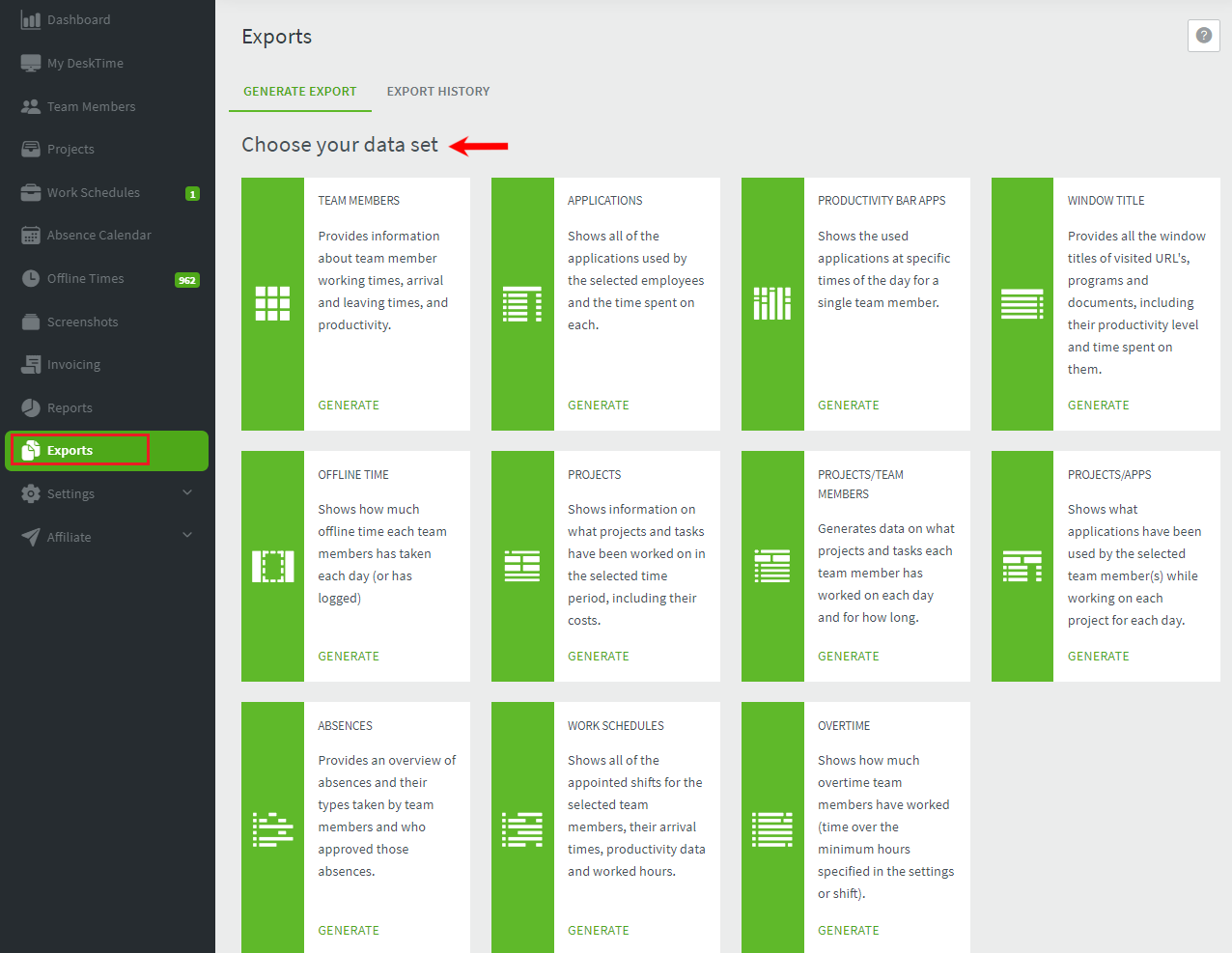 Choose one of the eleven available export types. Read more about each type available here.
Once you have reached the creation page, follow these steps:
Optionally, enter a title for your export
Select a time period from the preset periods or by using the calendar function. You can select a time period of up to one year here.
Select which team members/employees to include data from
Select how to group the data - by days, weeks or months
Choose to either export the data as an Excel or a csv file
Lastly, click on 'Create export'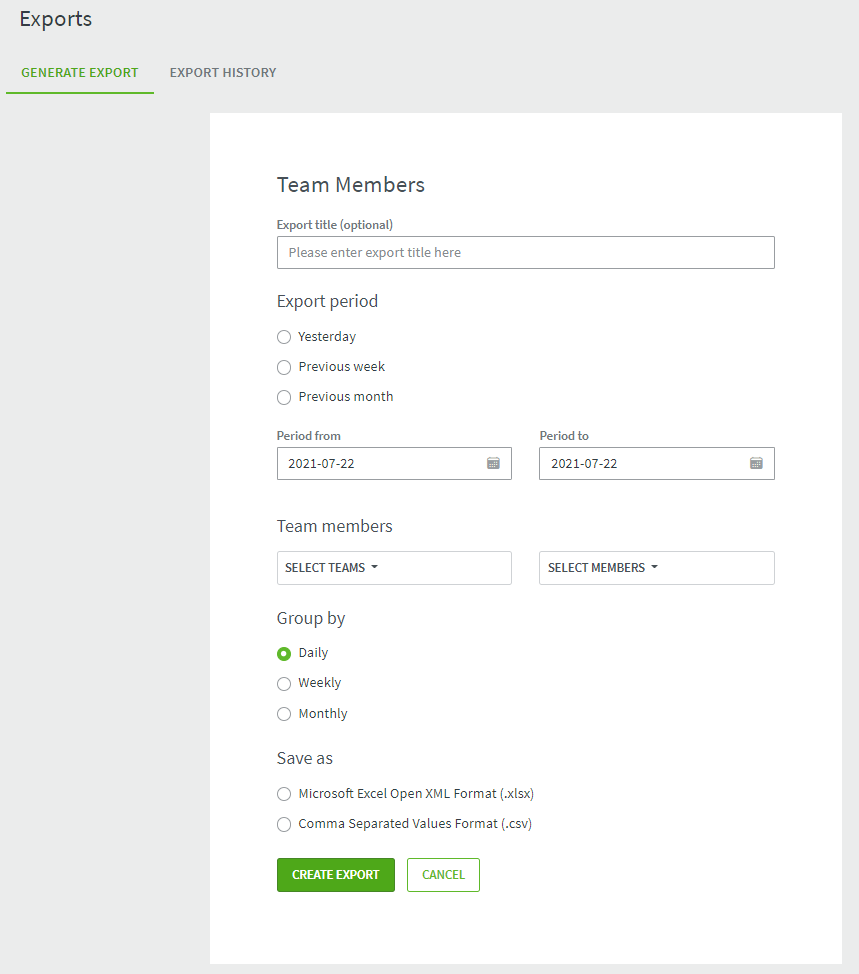 When you are done, you will be taken to the 'Export history' section, where your newly generated export will be prepared. It might take a while if your export contains a large amount of data.
Once it is done, you can download it using the 'Download' button.