How can I delete Private time?
Private time is not adjustable. This means that Private time can not be deleted or edited.
But there is a feature, 'Private time reminder', that notifies the user that the setting is still on after a certain period of time.
You can find it when you right-click the DeskTime icon on the desktop.
All you have to do is click "Private time reminder" in the drop-down menu of the desktop app and choose to be reminded after 15, 30, or 45 minutes.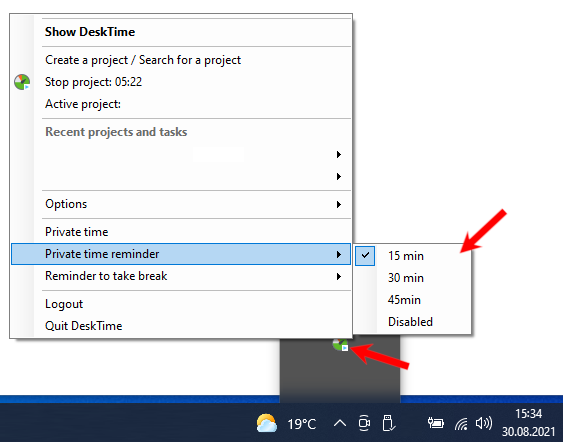 Ready for your free trial?
Try free for 14 days. No credit card required.
By signing up, you agree to our terms and privacy policy.