How to delete tracked time?
In case you have forgotten to enable Private time or there are some of the websites or applications you don't want your employer to see, the DeskTime app offers deleting tracked time function.
1. Go to the My DeskTime section, click on the tracked time in the Productivity bar, and a Delete Time pop-up will show up.
2. Adjust the time period, which needs to be deleted, using the sliders or write it manually.
3. Click Delete
Important!
Afterward, the deleted time can not be restored or edited! Double-check if the time time period you are erasing is correct.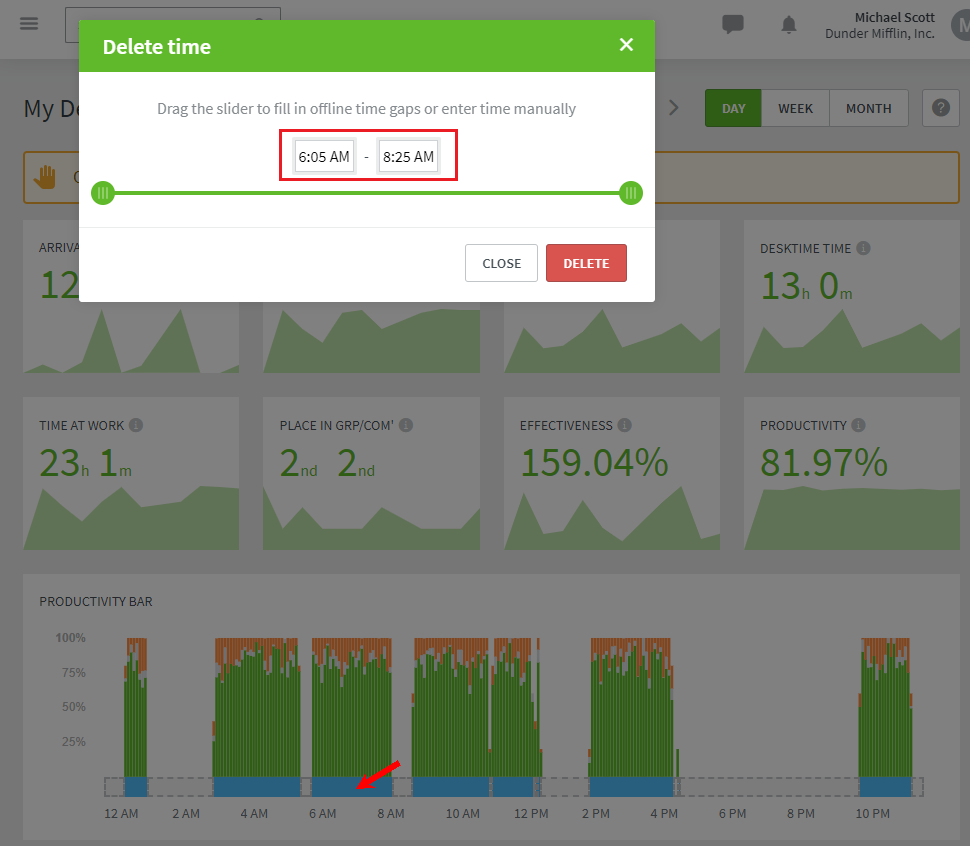 Ready for your free trial?
Try free for 14 days. No credit card required.
By signing up, you agree to our terms and privacy policy.