How can I add employees to my account?
In order to add members to your DeskTime, you have to be either a User, or Company Admin, or the Owner of the account. Go to the Settings → Team members section and look for a green button Add team member.

Add new members to the DeskTime account either manually or import them using CSV files. Learn how to add new members using third-party integrations here.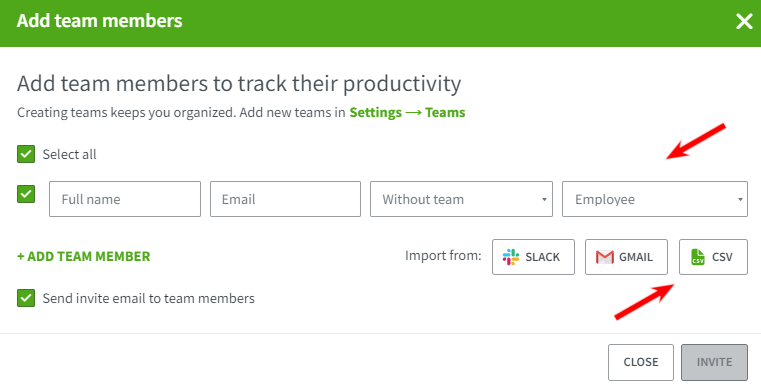 If you haven't disabled the Send invite email to team members checkbox, each member will receive an invitation email to join your DeskTime company. The new members should then download the application to start tracking their time and actions.
Ready for your free trial?
Try free for 14 days. No credit card required.
By signing up, you agree to our terms and privacy policy.