How do I create an invoice?
To create a new invoice, start by clicking on the green 'Create invoice' option in the Invoicing section. This will open a new page to create an invoice according to your needs.

From here, follow these steps to create an invoice: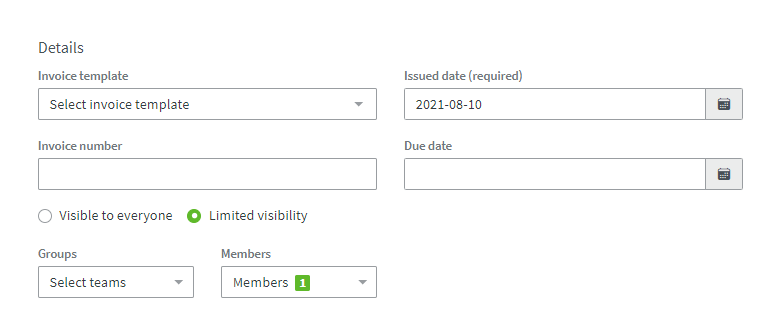 1. Give your invoice a name/number in the Invoice number field.
2. Optionally, enter a due date for the Invoice.
3. Specify if the invoice will be visible to everyone or only for specific users.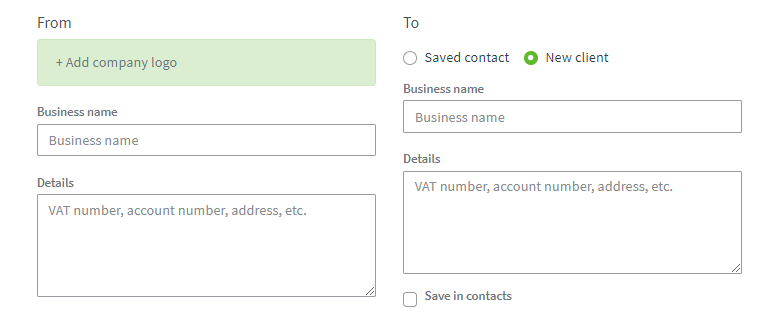 4. Optionally, add your business logo.
5. Enter your Business name and details, such as an address, any account codes or billing details.
6. Enter a Business name and details from your client. You can also use saved contact details - read about that here.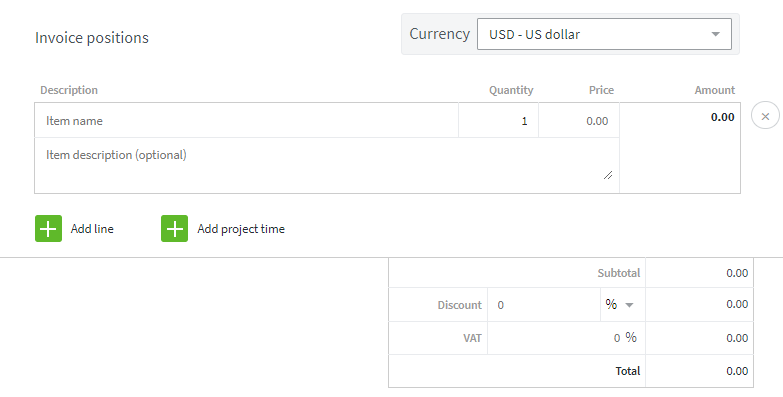 7. Add items to your invoice by filling out the 'Description' section. Specify item names, quantities and prices.
Use the 'Add line' option to add multiple items to your invoice. You can also add time from tracked projects in DeskTime. Read more about that option here.
8. If necessary, add a discount to the invoice (either a flat discount or percentage-based) and add VAT.
9. Lastly, add any relevant comments to your invoice, if necessary.

When you are done, you can choose to save the invoice as a template for future use. Now, click on 'Save invoice' to finish the process and send it to your client.