How does the Booking work with the Work Schedules and the Absence Calendar?
Work Schedules
Bookings can be synchronized to create a corresponding shift in the Work Schedules.

In case you add a booking for a period for which you do not have assigned a shift, the application will offer you to create one immediately.
How does it work?

1. When creating a new booking, the system will automatically check if you have a shift for that time.
2. If there is no scheduled shift, a pop-up notification will ask you to add one right away to the Work Schedules.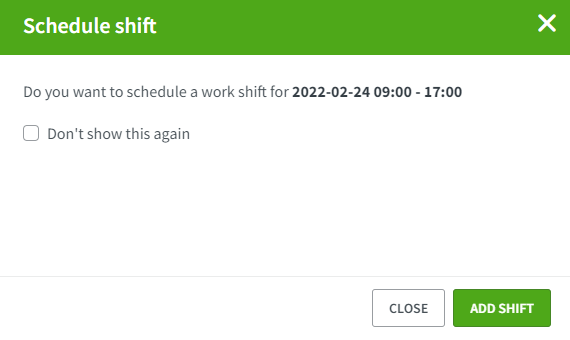 3. Click on ADD SHIFT and you will be directed to the Work Schedules section and the "Create a shift" window will appear with the same user and Shift stats/ends date and time for Office.
4. Check the "Minimum hours" if they are as needed and SAVE the shift.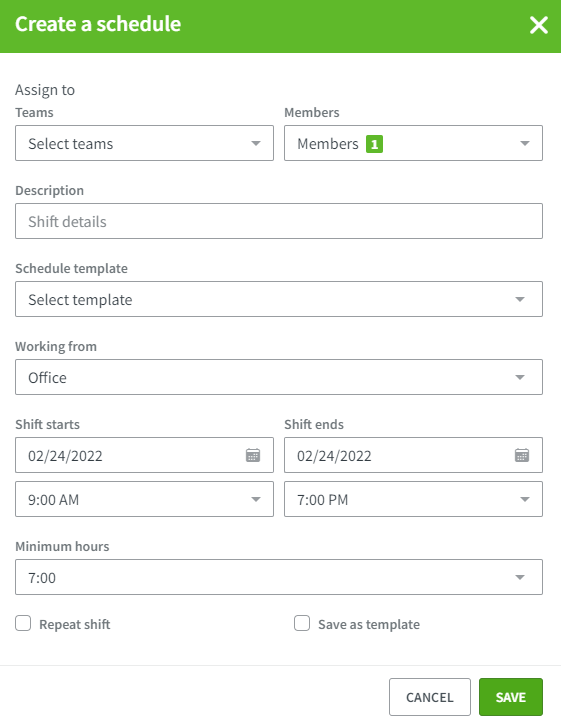 Keep in mind!

When deleting or editing the shift in Work Schedules the booking will not adjust automatically. The reservation must be deleted or edited manually.
Absence Calendar
If you have already reservations in the Booking for the same time when you are adding a Time Away in the Absence calendar, the system will automatically notify you that there are active bookings and will offer you to delete the selected reservations.