How to change which days and times the application will track employees?
To set up the default times when your employees are supposed to start and finish working, use the 'Work starts' and 'Work ends' fields.
The 'Minimum hours' field signifies the amount of time each employee must spend doing work during the day. Effectiveness will be calculated using the time specified in this field.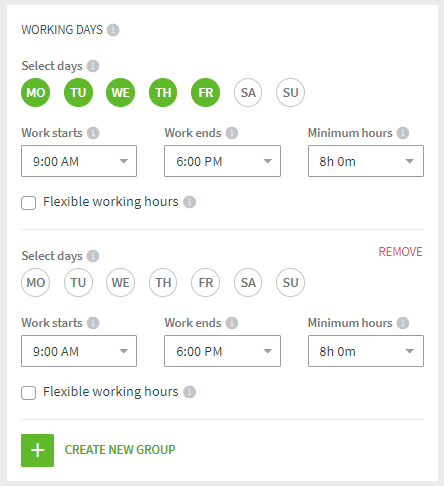 To choose on which days/hours DeskTime will track employees, go to Settings -> Account and adjust the Tracking days section. In case you want to set tracking hours for each employee separately, go to Settings ->Team members ->Edit.
DeskTime will not track any time or data on the days not added as tracking days.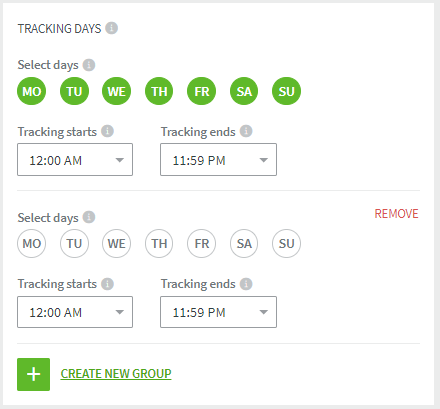 To set specific working times for specific days or employees, use the 'Work schedules' feature. Learn more about it here.
Ready for your free trial?
Try free for 14 days. No credit card required.
By signing up, you agree to our terms and privacy policy.