How to delete/archive employees?
How to archive users?
If you decide to archive a user, the user's tracked data will be saved and stored on the cloud. However, the archived member will not be visible in the Team members section. You can add a different user in the archived one's place or move your pricing plan to a lower step. Read how to do that here.
To archive users, go to Settings → Team members, choose the member you want to archive, and click Archive.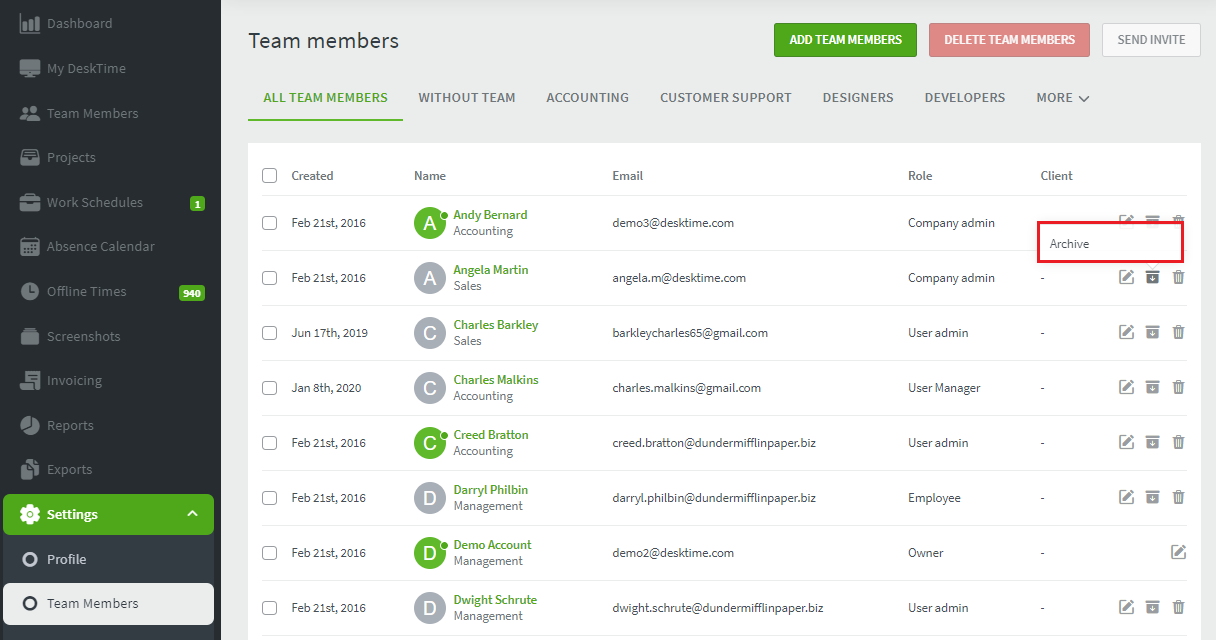 How to delete a user?
There are three options how company admins or the owner can delete members:
Delete the user, but keep all the records (All tracked time will be stored on the server, and the user will be renamed as a Deleted user).

Delete the member and keep the records for 30 days, so company admins can generate the last reports with the user (it is possible to restore a user within those 30 days).

Delete the member and the records now.