How to switch to per-user pricing?
As our existing customer, you can easily change your members' plan price to per-user pricing in your Billing section.
On the notification choose the option 'SWITCH TO PER-USER PRICING'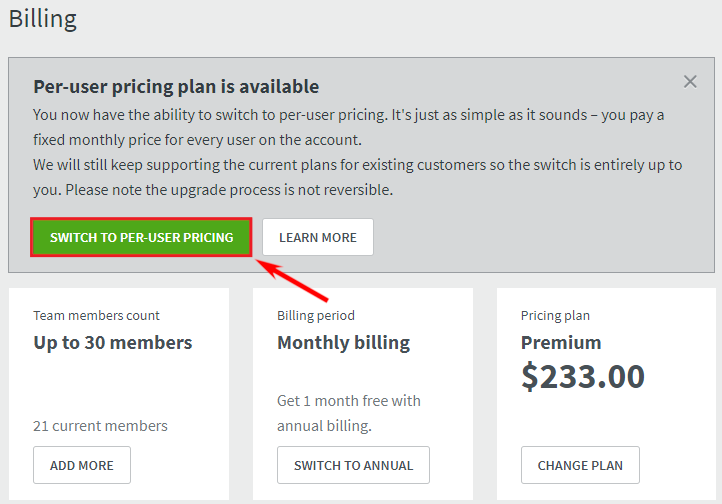 In the pop-up window, you will see the changes that the upgrade will make to your subscription:
The number of active licenses you will have after the upgrade.
Updated price per-user, that will apply to any additional user you will add to your account in the future.
The new price of your subscription with the current number of users, plan, and billing period.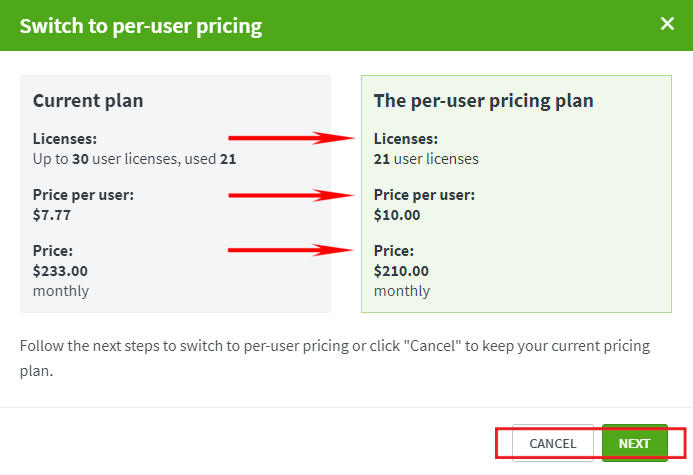 Click on 'CANCEL' if you have changed your mind and wish to stay on your current plan.
Click 'NEXT' if the changes suit you and you want to go ahead with the per-user pricing.
The last step is to confirm the upgrade of per-user pricing, the number of active licenses, and the new price.
You must check:
You understand and agree that the switching to per-user pricing is permanent and it will not be possible to change back to members' pricing plan.

You understand the per-user pricing policy and have read and agree to all

Terms & Conditions.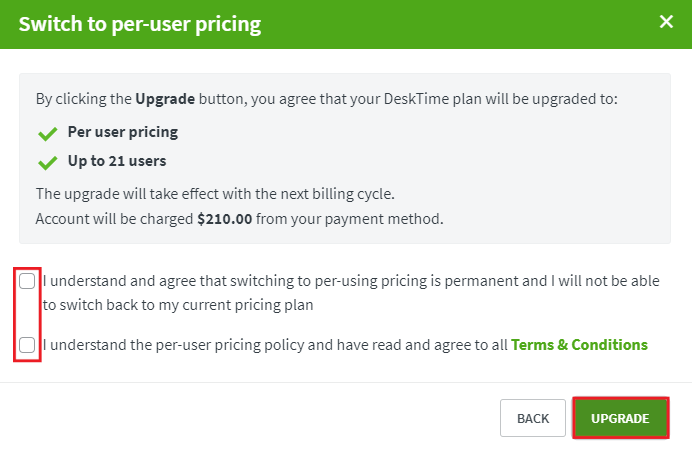 Only after you click on the 'UPGRADE' button the upgrade is confirmed and finalized.
Keep in mind that the process is not reversible under any conditions.
If you need additional help, feel free to contact our Customer Support.