How will the sent email from DeskTime look?
The email sent to your client using DeskTime's Invoicing will feature light design elements, the text specified while sending the invoice, as well as a PDF file of your invoice.
See the image below to see how will the sent email look for your client: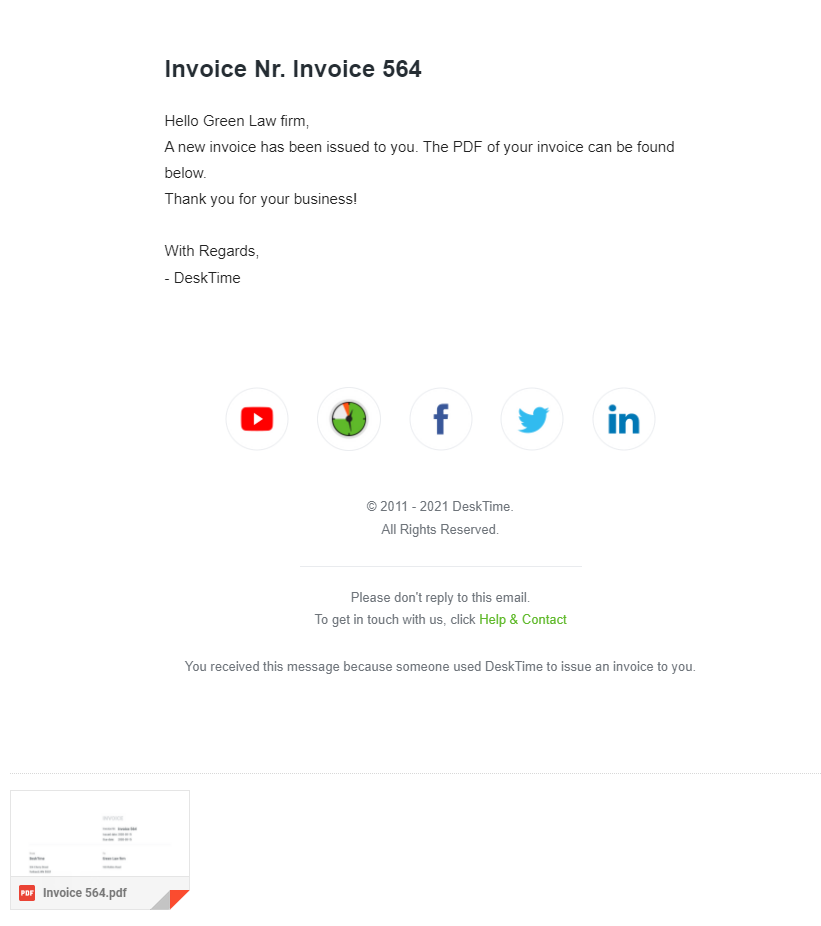 Ready for your free trial?
Try free for 14 days. No credit card required.
By signing up, you agree to our terms and privacy policy.