How to assign project time manually?
If you have forgotten to start the Project timer, you can add time to a Project manually. To do that go to My DeskTime section. Scroll down to the Productivity bar, and under tracked time you can click on Projects bar and assign time to a Project.
Remember:
You can only assign projects time if you have tracked time above or you have added time manually. Learn how to add offline time here.
Step 1: click on the chosen time gap in Projects bar.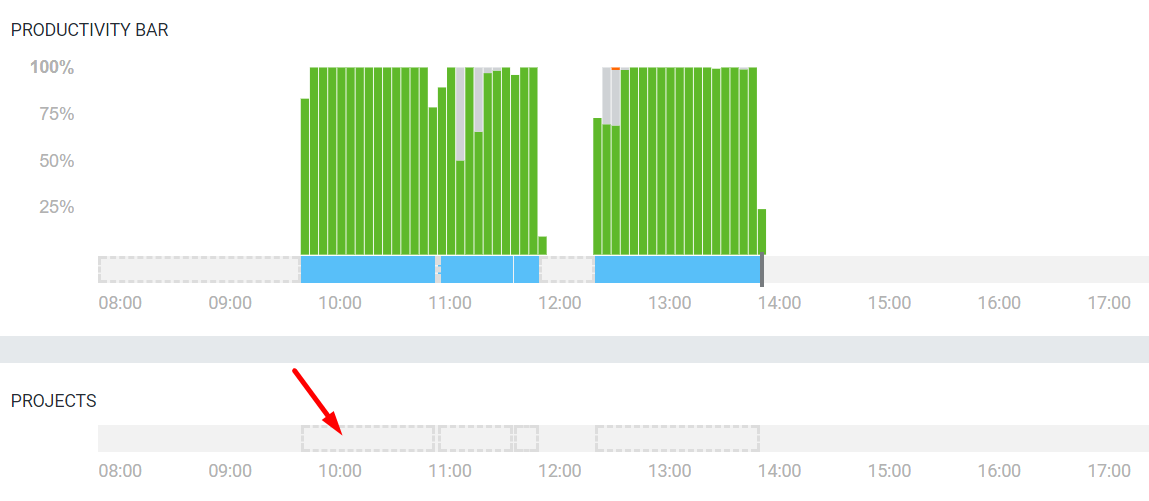 Step 2: add a project name and task name, choose time period and click Save.