How to delete screenshots?
It is possible to delete screenshots. This can be done only by the Company Owner and Company Admins.
Screenshots can be deleted from the Screenshots, My DeskTime and Dashboard sections. Screenshots can be deleted only one by one. After a screenshot is deleted it will appear as a "Deleted screenshot" icon. The time of the screenshot and the application name in the screenshot will still be visible.
See below how to delete a screenshot and how it will appear after it is deleted: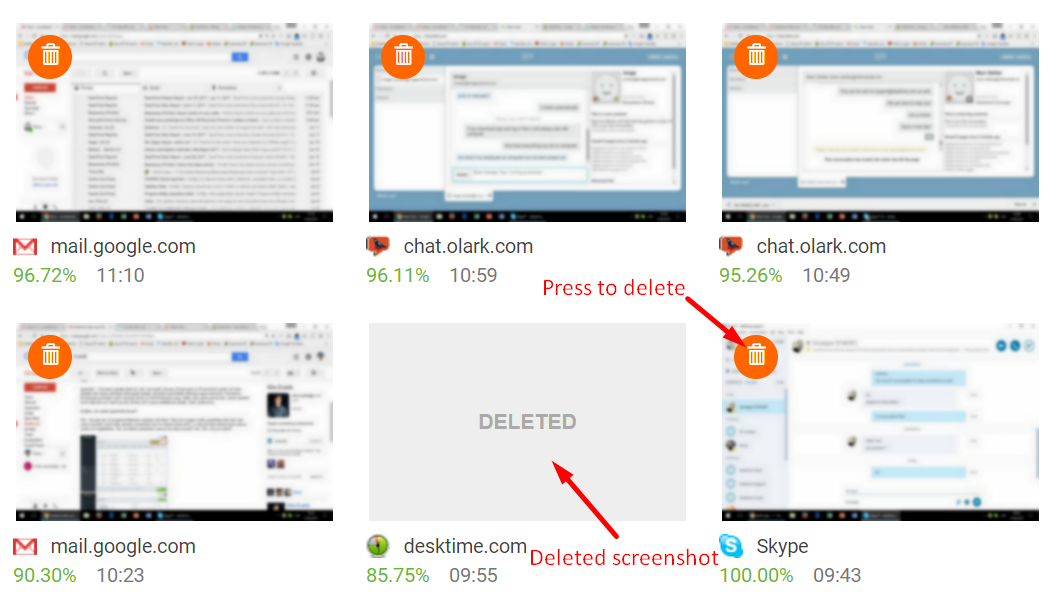 Ready for your free trial?
Try free for 14 days. No credit card required.
By signing up, you agree to our terms and privacy policy.