How to change Ownership of the company account?
To change the Owner of the DeskTime account, you should follow the steps below:
1. Go to Settings -> Team members and search for the user you want to set as the owner.
2. Set them as a Company Admin. See how to do that here.
3. Change Owner under Settings -> Account -> Owner
4. In the end, click Save.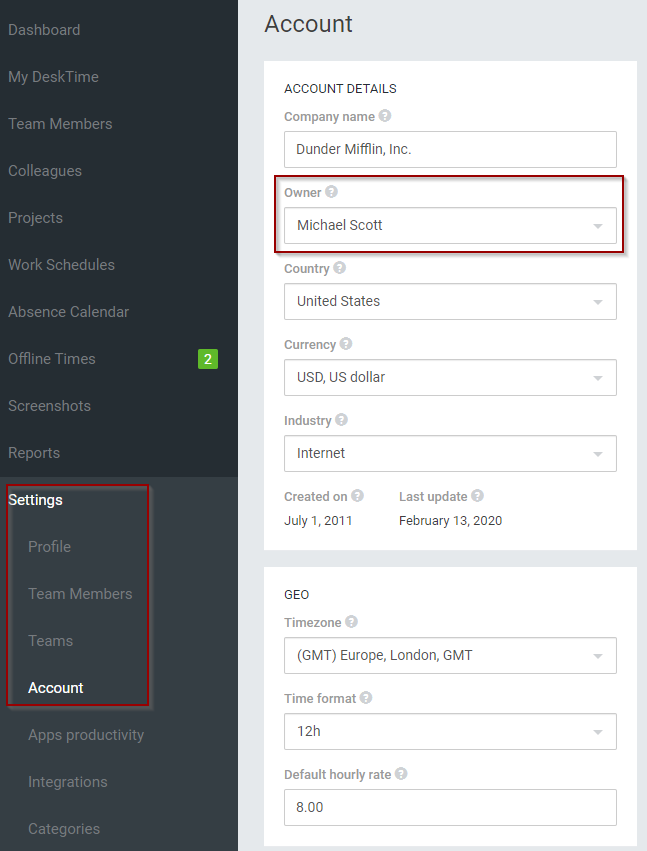 Ready for your free trial?
Try free for 14 days. No credit card required.
By signing up, you agree to our terms and privacy policy.