How to create a shift?
The Shifts scheduling feature allows you to manage your employees' workdays with ease. Create shifts according to your specific work schedule, create night shifts, and more. In order to create a shift, go to the Work Schedules section, and in the upper right corner press the button ADD SCHEDULE.

This will open a menu to create a new shift. Select a team or specific employees to assign the shift to in the 'Assign to' section.
Select the date and time the shift starts - for daytime shifts select the same date. For nighttime shifts that go over midnight, appropriately select the dates when the shift starts and ends.
Also, select the minimum hours the employee is expected to work during the shift. If the shift times listed include lunch or other breaks, minimum working hours let you track the specific amount of time your employee should be working. The effectiveness data will be calculated using the specified minimum hours.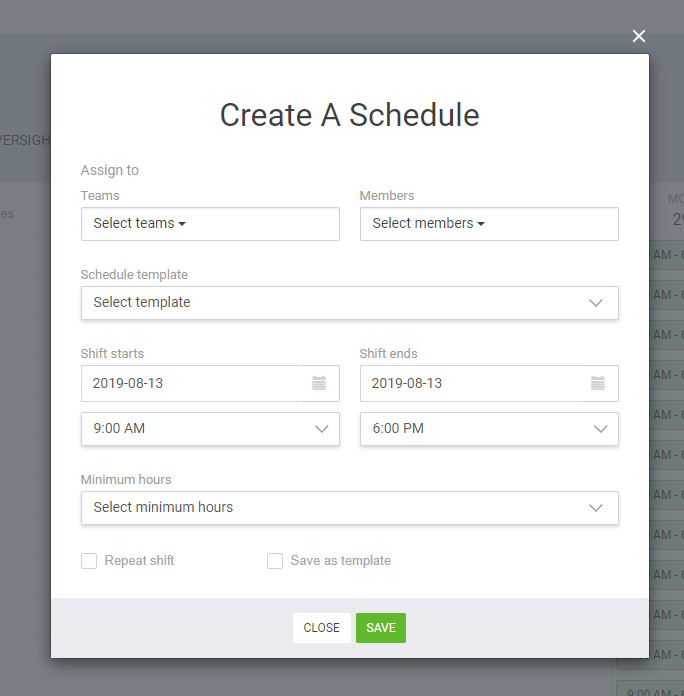 If you wish to apply this shift for multiple days, checkmark the 'repeat shift' box. There you can choose to apply the shift to multiple days, weeks, or months. In the calendar box select the date when to end repeating this shift - the created shift will be applied to all marked days/weeks/months until the end date.
Don't forget to click Save!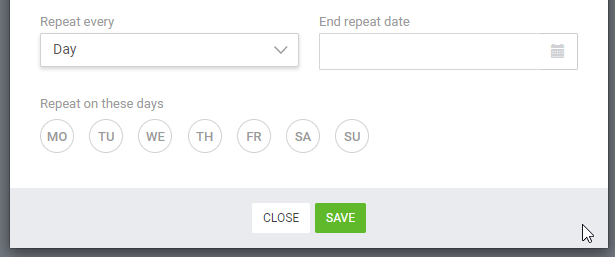 You have now successfully created a shift. It will appear in the
My Desktime
section, keeping track of your working day and arrival times compared to the shift.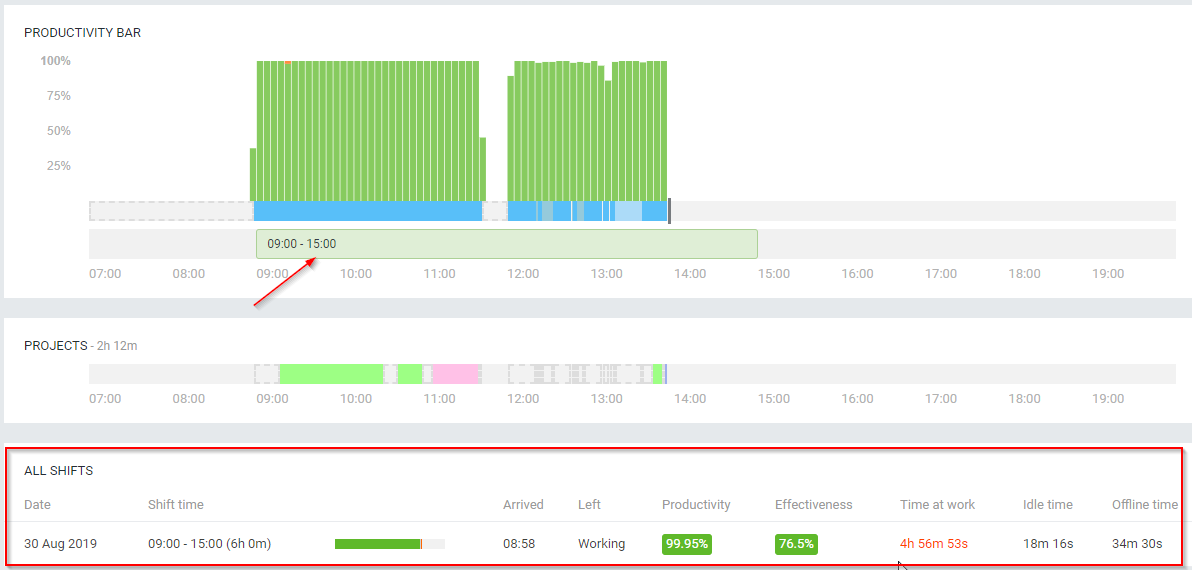 Things to keep in mind:
All shifts created by Employee role users by default must be approved by the Account Owner or an Admin. Learn how to do that here.
You can disable the feature to approve the users' shifts in all level Settings → "Other", meaning that every user will be able to add their shifts as needed without Admin's or Owner's additional approval.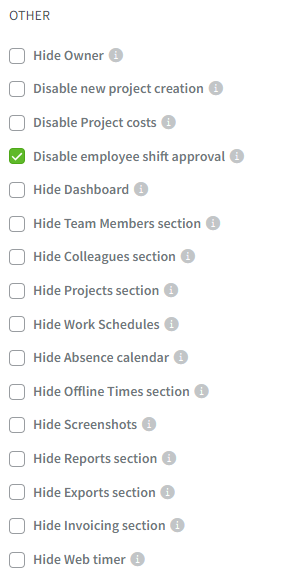 Time will not be tracked on the days where tracking is disabled, even if a shift is planned. Learn more about tracked days settings here.
To learn more about planning shifts and managing employee work times, read our blog: Software for shift scheduling.
Ready for your free trial?
Try free for 14 days. No credit card required.
By signing up, you agree to our terms and privacy policy.