How to edit or delete a shift?
To edit a shift, click on it in the 'Work schedules' section. After a shift has been approved, it can only be edited or deleted by the Company owner and Admins.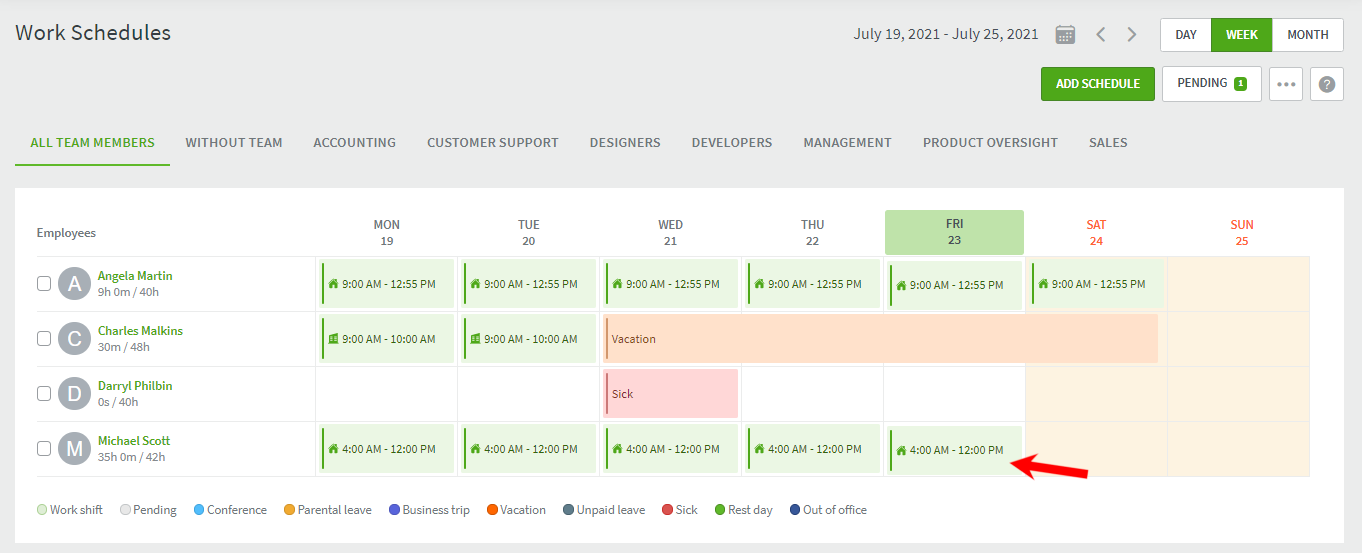 This will open a window identical to the window for creating a shift, but with the current shift details entered. Change the required details here and click save.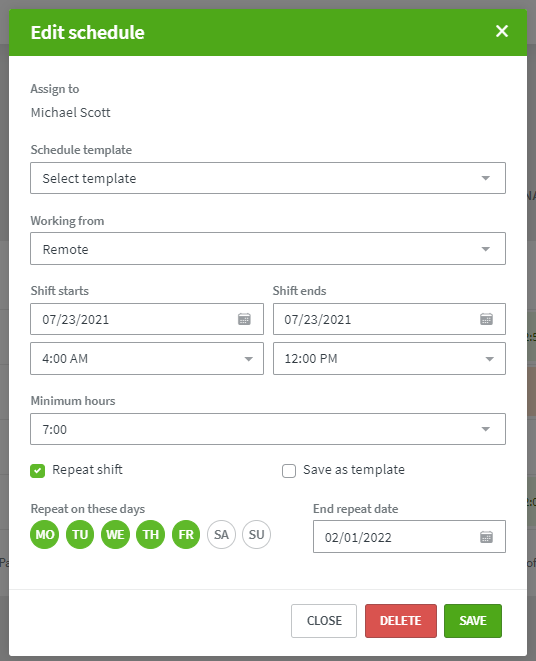 To delete the shift, click on the red 'Delete' button at the bottom.
Ready for your free trial?
Try free for 14 days. No credit card required.
By signing up, you agree to our terms and privacy policy.