Tips for remote work during Covid-19 pandemic
pages/features.content.intro.description
Free 14-day trial. No credit card required.
By signing up, you agree to our terms and privacy policy.
Important!
Don't risk your employees' health during the virus outbreak! Establish a remote work policy during Covid-19 and allow your team to work safely from home. Use DeskTime to monitor their performance and ensure productivity.
Transitioning your team to remote work
Remote work Covid-19 statistics show that most employees who've shifted to remote conditions due to the pandemic have felt supported by their managers during the transition. And that proves – transitioning your team to remote work may not be easy, but it's not a mission impossible. Remember that employee monitoring software provides valuable help during the office-to-remote shift, as it gives a detailed look into your team's workday.
While shifting to remote work is a struggle for both employees and managers, its effects aren't all adverse. Take a look at a few benefits of remote work during Covid-19:
Remote workers are safer and happier
Employees who can work remotely don't have to commute to the office every day. It allows them to reduce stress, save time, and limit their in-person interactions, which is especially important during the pandemic. Moreover, remote workers have more flexibility to plan their time, giving people more control over their own lives.
Choosing remote work during the Covid-19 pandemic contributes to slowing down the spread
Asking your employees to work from home if possible is the best way to protect them from catching and spreading the virus. According to the remote work Covid-19 statistics, more than 50% of the global workforce is currently working remotely.
Three more things you can do to protect your team from viruses:
Offer a hybrid work setting – a mix of working from home and office

Remind people about office hygiene

Put your employees first – offer paid sick leaves
Employing remote workers helps the company save on office costs
Hiring remote workers can save you anywhere from a few hundred to thousands of dollars every month. Those are the savings on rent, desks and chairs, office supplies, and much more. For businesses facing financial difficulties due to the pandemic, this aspect can be crucial.
Time tracking for managing remote teams – best practices
Even though remote employee monitoring can bring many benefits to the company, it's important to use it in the right way. Here are a few do's and don'ts that you should keep in mind:
Remote work during the pandemic: pros and cons
Dont's of remote employee monitoring
Managing remote teams
How to ensure employee productivity and efficiency when they're out of your sight
Use a time tracking software
Out of your sight doesn't have to mean your employees are automatically less productive. Using a time tracking software such as DeskTime allows you to keep an eye on your remote workers' efficiency and work hours no matter where they're located.
Pro tip:
For convenience and data accuracy, choose a time tracking software that turns on and off automatically. Time tracking tools that the employees need to start and stop manually will only create unnecessary workload and increase anxiety. Remember–remote work during the pandemic is incredibly challenging. Make it easier!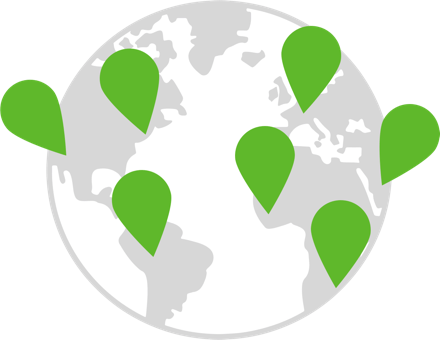 Organize virtual meetings with the remote team
It's essential to remember that work also plays a significant role in people's social lives. One of the biggest threats of remote work during Covid-19 to employees is isolation, but regular video calls are one way to reduce that. Organize remote teambuilding for your workers – the options are vast. And remember that socializing is crucial for your employees' well-being as well as productivity.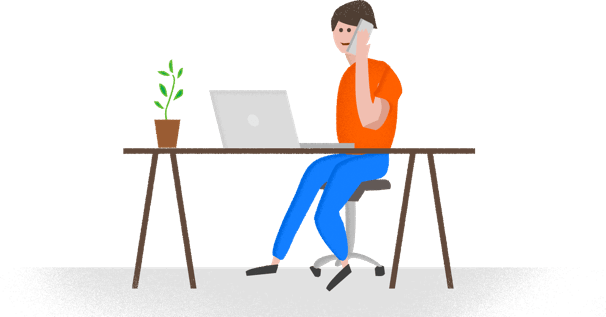 Provide the team with the necessary tools for working remotely
Not having the right tools for people to communicate and collaborate will significantly affect their productivity. Some of the most popular tools for remote work are DeskTime for time tracking, Slack for communication, Google Drive for file exchange and collaboration, and project management apps like Asana, Trello, Basecamp, and GitLab.
Connect DeskTime to the tools your remote staff uses