How to cancel the subscription?
To cancel your subscription with DeskTime, head over to the Billing section in your settings. From there, look for the 'REMOVE' button next to your payment method. Click on it and follow the instructions there.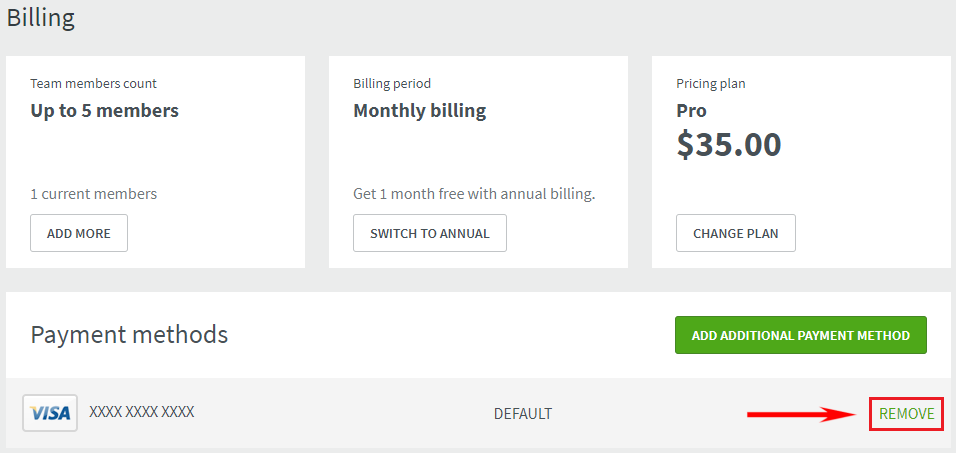 After removing your payment method, you will not be issued a new invoice after the current billing period ends.
Note!