How to change my pricing plan?
To change the pricing plan on your account, go to the Billing section of DeskTime. From there, look for the 'CHANGE PLAN' option and click on it.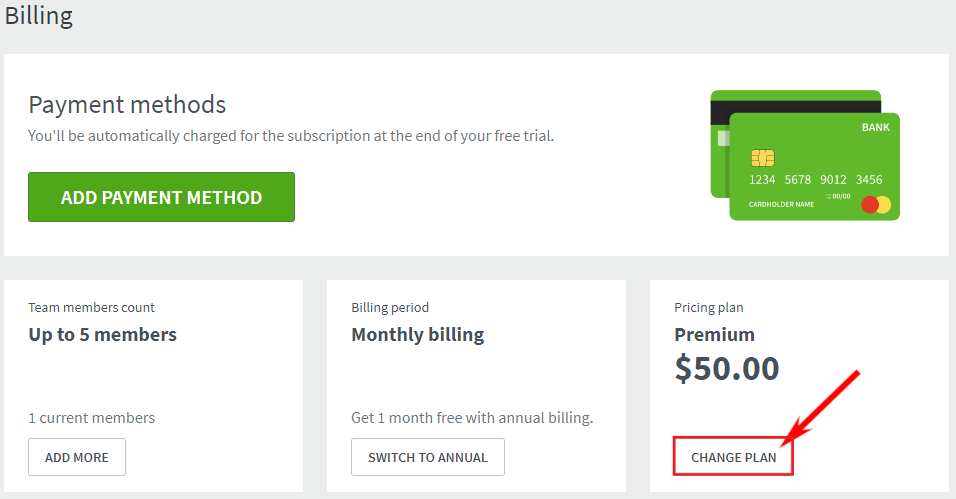 This will open a window where you can choose among the 4 plans available in DeskTime. You can read about the differences in the pricing plans here.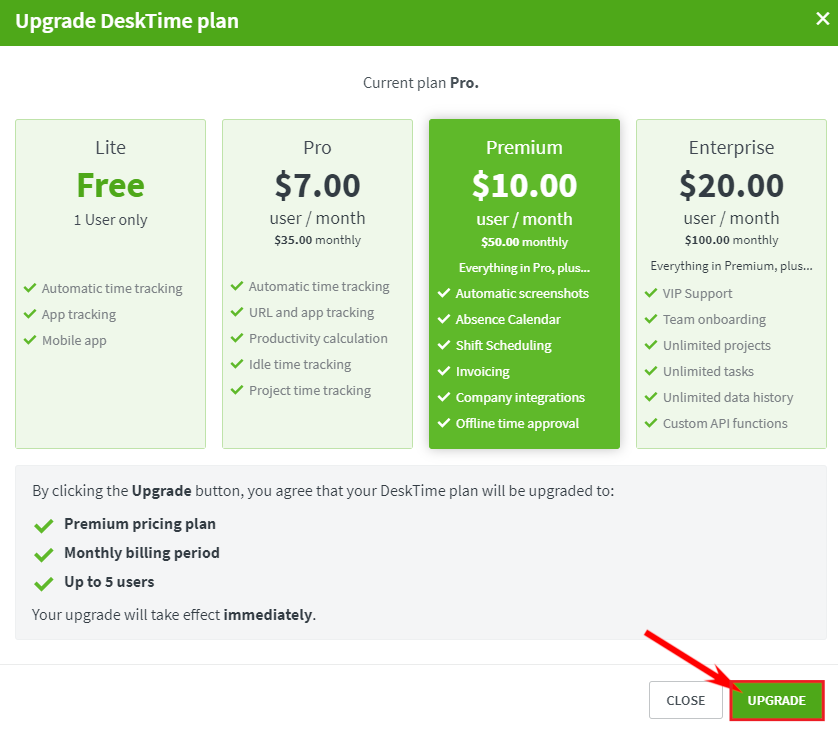 To change your plan, click on the plan you want to change to and then save with the 'UPGRADE' button.
Some notes on changing to a different plan:
You can only move to the Lite plan if you are the only user on the DeskTime account.
Upgrading to a higher tier plan will incur a charge for the pricing difference for the remaining days of the current billing period.
Downgrading to a lower-tier plan will not warrant a refund for the pricing difference for the current billing period.
All features gained when upgrading will be available immediately when the invoice has been paid.