How to install DeskTime on macOS?
Use the .dmg file to install the electron version of DeskTime and save the file in the "Applications" folder.

This is an obligatory step and the app will not work if saved in a different folder instead

.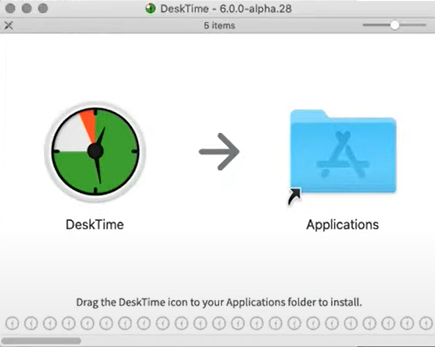 2. Download the necessary version depending on your Mac's processor:
Important! If you have the previous version already installed on your computer, it is necessary to "Sign Out" or "Quit" from the current version, before installation.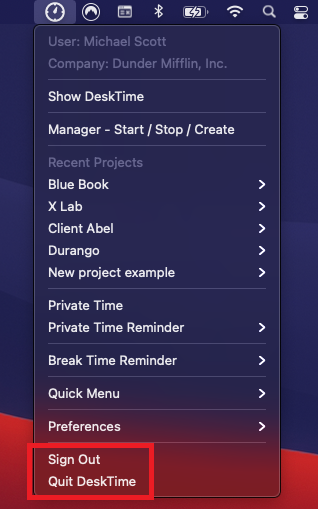 3. After downloading the latest version the system will ask you to "Replace" the existing one and, if you won't be logged out of the previous version, the update will not happen.

4. After installing and launching the app you must Sign In with one of the 6 possible options:
Users login credentials

DeskTime Magic link

4 social logins - Facebook, Twitter, LinkedIn, and Gmail