How to set up my account (Sign up, download, launch)?
Welcome to DeskTime!
In order to start tracking your time, sign-up is required. You can do it here.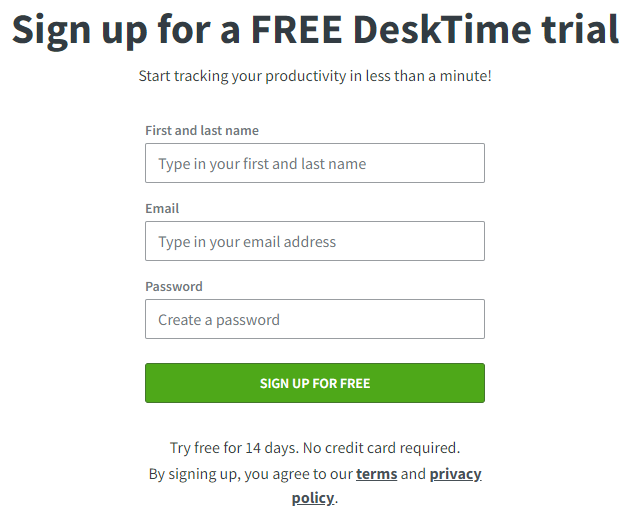 As an employer, you will be able to set up your account and download the desktop tracking app during the onboarding process when registering with DeskTime.
As an employee, after being added to an account by your employer, an invitation will pop up in your e-mail, where you will be encouraged to download the DeskTime desktop app. The download link will automatically adapt to your computer's operating system.
After downloading the app, feel free to launch it. For every OS the launch is a little different:
Mac users - search for the app in the application folder;
Windows users - double-click on the icon in the Downloads folder;
Linux users - search for the DeskTime app in the desktop toolbar.
If you have any trouble with your DeskTime account or download, please contact our support team.