How to invite the employee to my company account?
There are two ways to send invitations for your employees to join the DeskTime app:
Go to the Team members section, and in the upper right corner, there will be a green button Add Team member.
Go to Settings → Team members, and in the right upper corner, there will be a green button Add Team member.
In both sections when clicking on the Add Team member a pop-up window will appear where you will have to insert all the necessary information about the member and in the end choose, whether you want to send an invitation to their e-mail or not by choosing to tick the checkbox.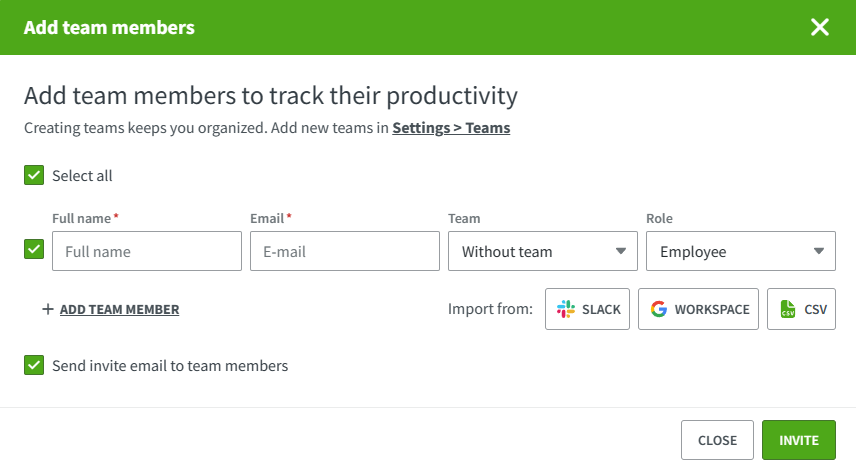 Remember:


You can also use one of the available third-party integrations to add team members.
It is not obligatory to add a user's team and role right away, that can be done and edited later on in your Settings.

In case you already have added a user, but they have forgotten their username/password, go to

Settings → Team members, find the member you want to invite, click on the dotted line → select Send invite. An automatic E-mail will be sent to the member with their credentials.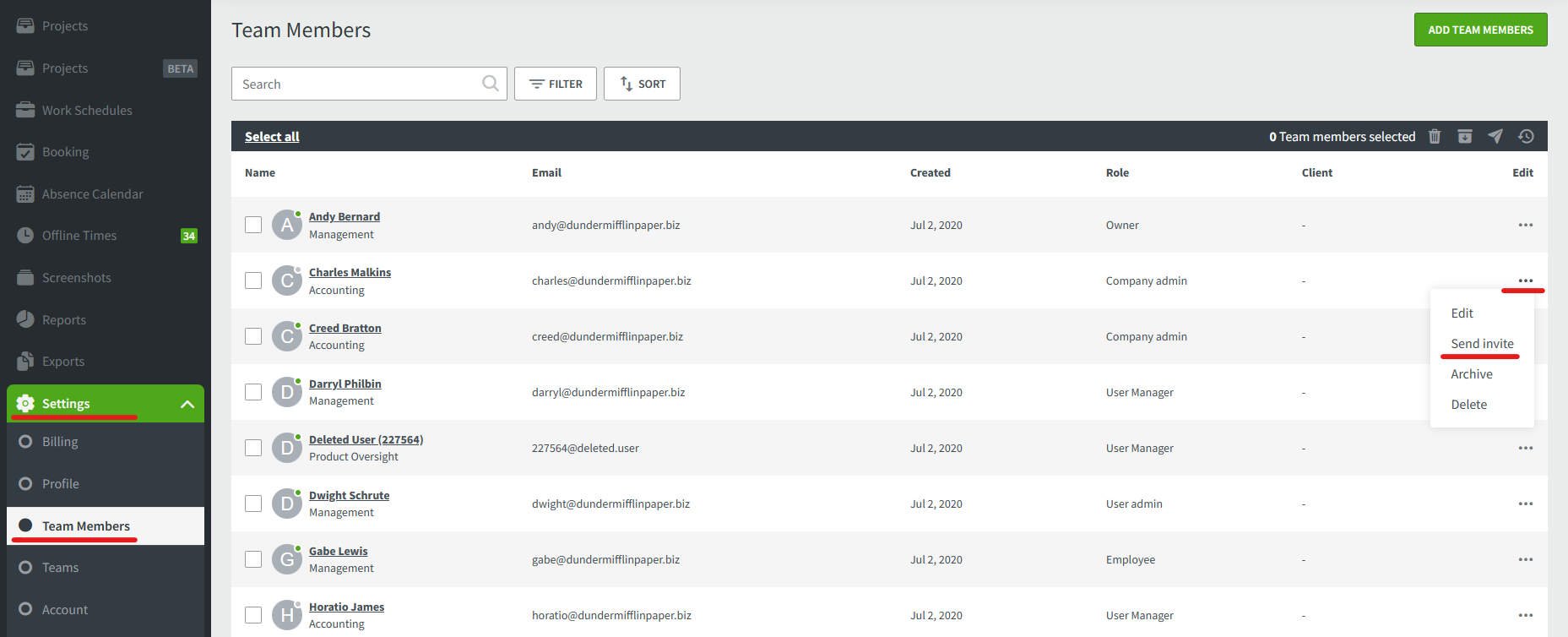 You can also resend an invitation by ticking the checkbox of the member of your choice and clicking on the paper plane icon.