What is the difference between monthly and annual billing?
The two available billing periods differ in regards to when the payment method is charged and in the total price:
The monthly billing plan charges your payment method on the first day of every month.
The annual billing plan charges once a year on the date when the plan was started and offers a free month of subscription compared to the monthly plan.
To change your billing period, head over to the Billing section of DeskTime and look at the 'Billing period' box.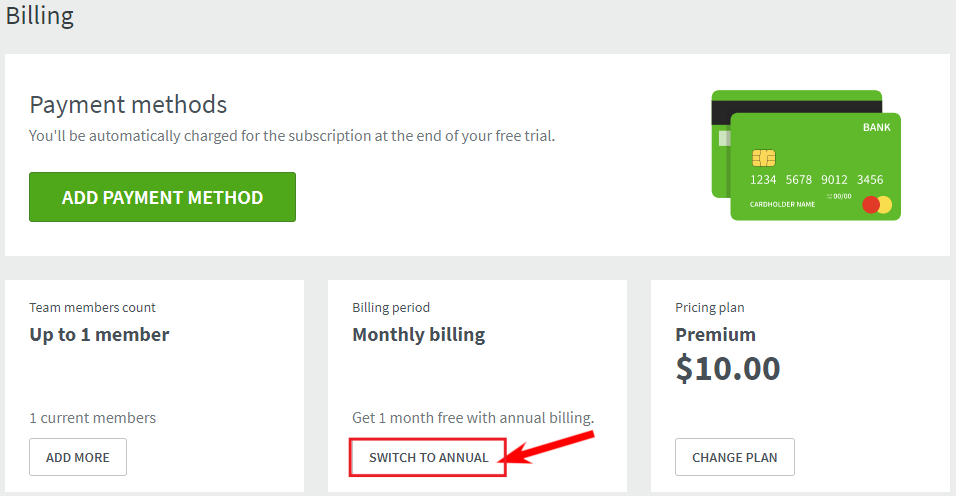 Clicking on the switch button will open a new window where you can change between the two plans. To save your choice, click on the 'UPGRADE' button at the bottom.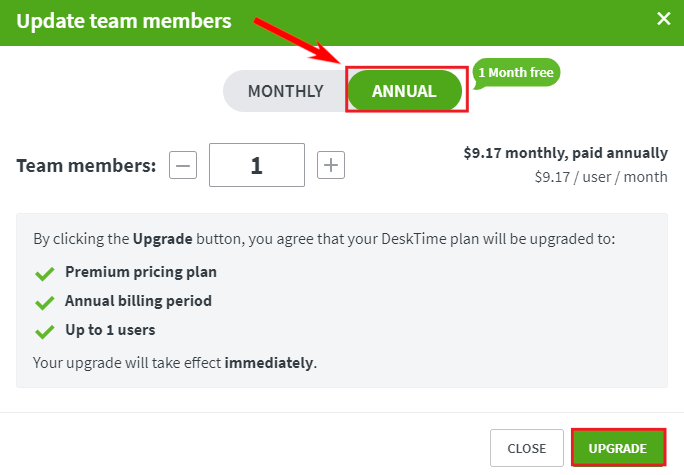 If you choose to switch to a different billing period, the change will be applied after your current billing period ends, unless you add more employees to your plan, which will automatically generate a new invoice.
In your Billing section, you will be able to see the total price for your annual billing depending on your chosen subscription plan and the number of users.



Visit our blog if you'd like to find out more about the difference between monthly and annual billing.