Monthly vs. Annual billing – what's the difference?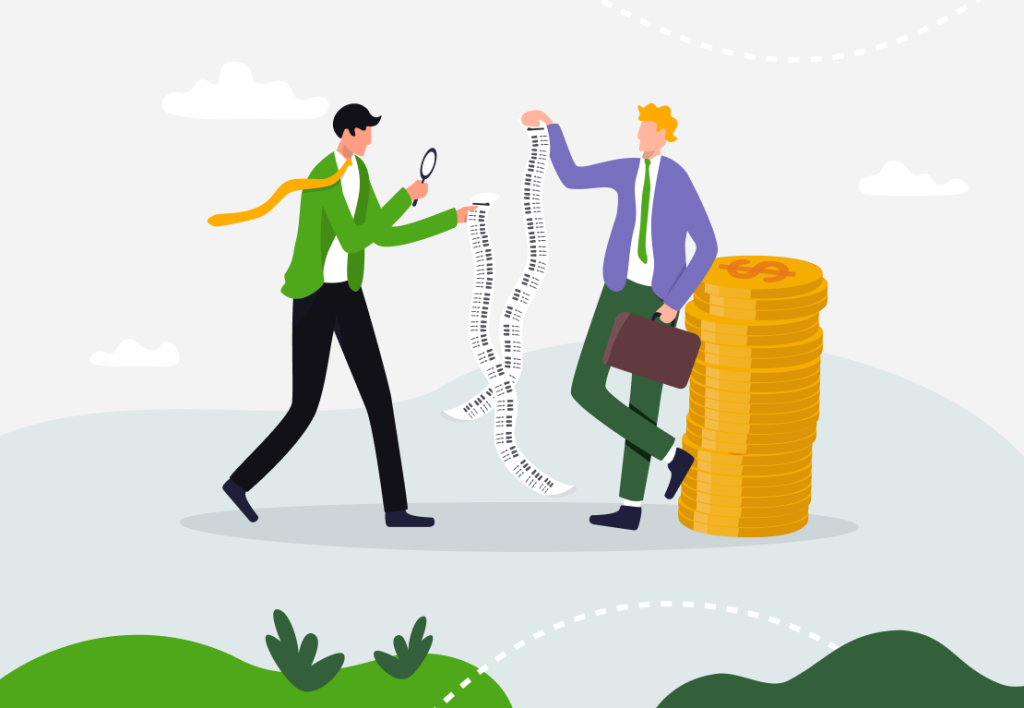 Monthly and annual billing plans are common in SaaS (software as a service) businesses. Most companies will let you choose between being billed annually vs. monthly depending on your needs and preferences. But the question of the day is this – what does billed annually mean, and which is more cost-effective? Let's find out!
Want to get the most out of your time?
Try DeskTime for free!
Try free for 14 days · No credit card required.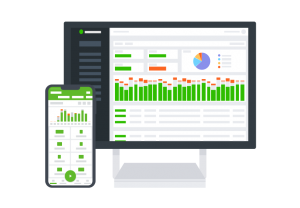 What is monthly billing?
In a nutshell, when you are subscribed to a monthly billing cycle, your subscriptions are charged on the same date every month for as long as that subscription is active. You can close your account at any time – most companies let your account stay active until the end of the period you have already paid for.
What does choosing an annual subscription mean?
There are two possible meanings of an annual subscription. It may indicate that your account will be charged once for the balance of one full year and that you will not be charged again until the year is over. Some companies also offer an annual plan paid monthly. This gives you the option to commit to a full year's membership for a fixed price but pay for it once every month.
In most cases, being on the annual billing cycle will give you a discount compared to what you'd be paying if you had opted for monthly billing. Let's take Amazon Prime membership as an example. You can choose between paying either $14.99 each month or being billed annually for $139. A quick glance at the calculator will tell you that by picking the annual billing option, you'll have saved $40 at the end of the year. However, if you don't want to pay a larger sum straight away or if you're not sure that you'll be using the service for an entire year, the monthly payment option is available too.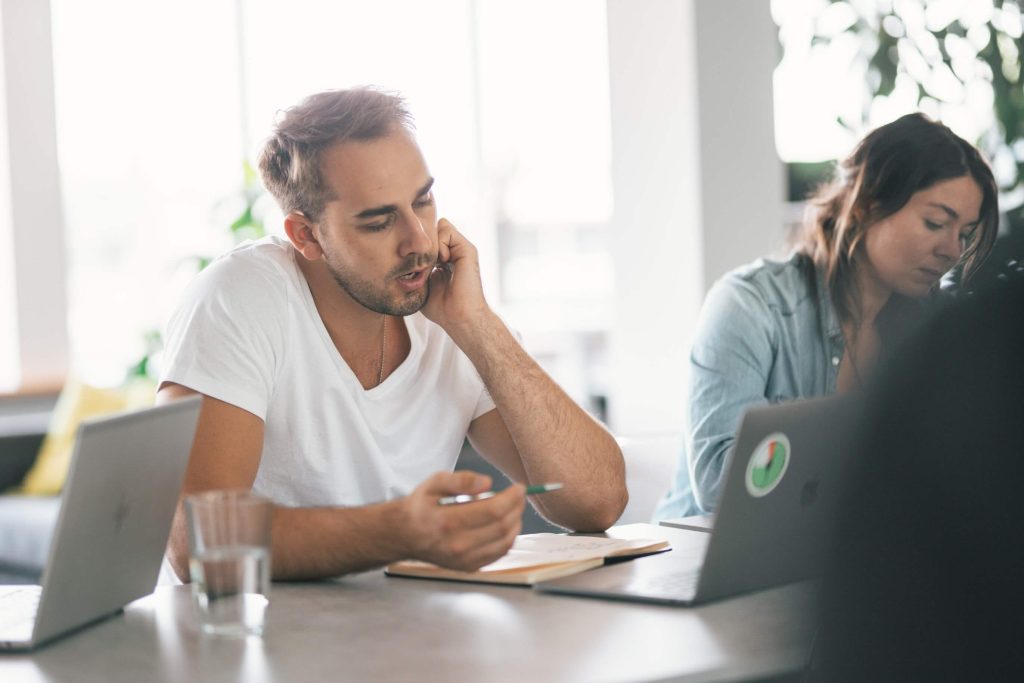 The pros and cons of each billing cycle
You can look at the choice between annual vs. monthly subscription from two sides – as a service provider and a customer. So let's go through both of these scenarios, starting with annual billing.
Annual billing pros and cons for service providers
| Pros | Cons |
| --- | --- |
| Customer retention – if a client commits to an annual billing cycle, you know that they'll be around for at least a year and get used to your service. | Harder to get new customers to sign up – an annual billing cycle requires a significant payment upfront, which can scare off many people. |
| Financial and other asset planning – you can predict your revenue stream for the year more accurately, and you're less vulnerable to sudden changes in the industry; also, it's easier to plan how many, let's say, support agents or how much server space you'll need throughout the year. | More headaches in case of conflicts – if a customer is not satisfied with your service, talks about refunds can become more complicated since larger sums of money are involved. |
| Closer bond with active customers – you get to know them and their needs better, since they're around in the long-term, and you can even adjust your offer accordingly. | Harder to spot waning interest – you have to keep a close eye on your metrics to make sure that the customer is still engaging with your product. |
| Less paperwork – your accounting team won't have to go through monthly bills, which can pile up if you're dealing with lots of clients. | More demands from customers – once they've committed to using your service for a whole year, they'll want to get the most out of it, so you might have to field more feature requests and other inquiries. |
Annual billing pros and cons for customers
| Pros | Cons |
| --- | --- |
| Friendlier prices – service providers usually offer discounts for long-term customers, so you can save some money in the long run by signing up for annual payments. | Significant financial commitment – even with the annual subscription discounts, paying a large sum upfront can be quite costly. |
| Less paperwork – just like service providers, you'll be dealing with fewer invoices as a customer as well. | Harder to break a contract – if you realize that the provided tool or service doesn't work for you, getting out of an annual subscription plan in the middle of it can be tricky, and in some cases, you might simply have to eat the loss. |
| Long-term planning becomes easier – once you've subscribed, you won't have to think about renewing your subscription for a whole year vs. making monthly payments. | Auto-renewal can come back to bite you – if you stop using the tool or service at some point throughout the year but you've forgotten to turn off auto-renewal, you'll be unpleasantly surprised when the next annual payment is charged from you. |
| Sense of security – if you're dealing with a recently-established company, an annual billing cycle is a commitment from them to you, too; it means that they're also planning to be around for a long time. | |
All in all, being billed annually means that both the service provider and customer are ready to commit to one another for a whole year. However, the financial barrier can be a problem for many people, especially with more expensive tools or services. That's why the option of an annual plan paid monthly is something worth considering – the commitment is still there, but the customer won't be frightened away by substantial upfront payments.
Now, let's turn our attention to monthly billing.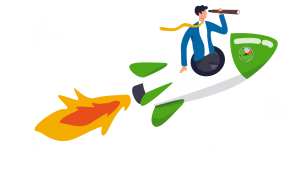 Want your business to thrive?
Using time management software is a smart way to optimize business costs.
Learn more
Monthly billing pros and cons for service providers
| Pros | Cons |
| --- | --- |
| Easier to attract new customers – a smaller payment will be more palatable for a new customer who's not familiar with your service yet and simply wants to try it out. | Lower customer retention rate – if a service is really easy to subscribe to, it's just as easy to give up on; you have to think long and hard about making sure that your customers stick around. |
| More rapid growth – this one's quite obvious: the more customers you attract, the more rapidly your company grows (a particularly important metric in many fields). | More paperwork – a monthly billing cycle also means monthly invoices and all the paperwork that comes with them. |
| Easier to generate a user database – again, the more people subscribe, the larger your database will be for you to use and study later. | More dealings with failed payments – with monthly payments, there are many more opportunities for payment methods to fail. |
| Valuable user feedback – when you're just starting to use a new service, you want to try out the different features it offers; the more people engage with your product, the quicker you can spot bugs or get inspiration for improvements. | Risky if your product is more complex – if it takes more time to get to know the ins and outs of your service, a monthly payment option might mean that customers simply give up much more quickly and are unwilling to spend their time getting used to it. |
| Chargebacks are less of a headache – if the monthly payment is not very big, it's less likely that someone's going to dispute the service charge in case they're not happy with something; it's more likely that they'll simply unsubscribe and even if chargebacks happen, the sums are much smaller. | |
Monthly billing pros and cons for customers
| Pros | Cons |
| --- | --- |
| Simpler to test out new services – if you're not asked to commit to something in the long-term straight away, you're more likely to give a new and unfamiliar service a try. | More paperwork – monthly billing means monthly charges from your card or monthly manual payments if you can't set up automatic charges. |
| Lower upfront budget required – even if you're sure that the tool or service is the right one for you, you still might not have the funds to pay for a whole year immediately. | More emails, too – the service provider will probably do everything they can to keep you on as a customer, so you'll likely be bombarded with various emails more frequently (including payment reminders). |
| Refunds should be easier – if you're unhappy with the service, getting a refund might be easier since the amount of money in question will be smaller. | Less certainty about the product – if the company doesn't offer an annual billing option, it might put a seed of doubt in your mind about the service provider's long-term future; will they even be around in three months? |
To wrap up
While both of these payment options have their pros and cons, most often you'll see both of them on offer. Data shows that around 70% of SaaS companies offer both annual and monthly subscription options. Customers are simply used to the choice, and service providers can cater to different types of audiences this way.
Plus, most companies will make it easy for you to switch from a monthly billing cycle to an annual one. Take DeskTime, for example – once you're used to it being a part of your day and ready to take the annual commitment plunge, switching to a yearly subscription will require just a few clicks.
Did you find this article useful? Give it a clap!
Psst! You can clap more than once if you really loved it 🙂