Automatic time tracking with utmost precision
With DeskTime's automatic time tracker, you get precise work hours data at your fingertips – with no manual entry required. Improve your team's efficiency and save both time and money.
How does automatic time tracking with DeskTime work?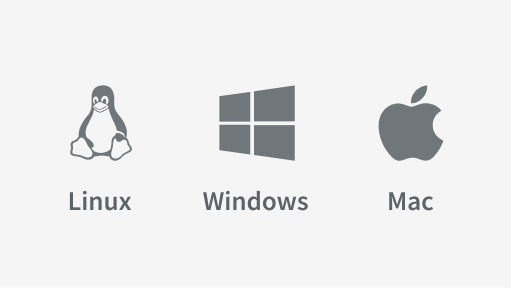 Install the desktop app
This is how you can get the most accurate and comprehensive time tracking data.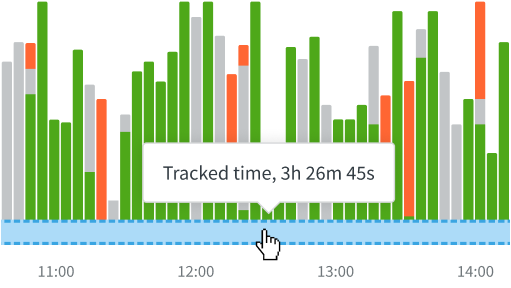 No manual data input needed
The app automatically starts/stops tracking time when you turn on/off the computer.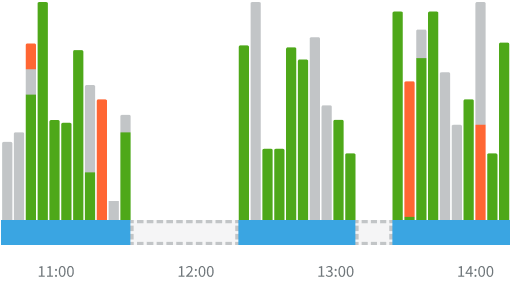 Automatically detected breaks
Time tracking stops if the computer's been idle for more than 3 minutes.
Take control of your and your team's time
Automatic time tracking gives you the most accurate picture of where your team's most valuable resource – their time – goes.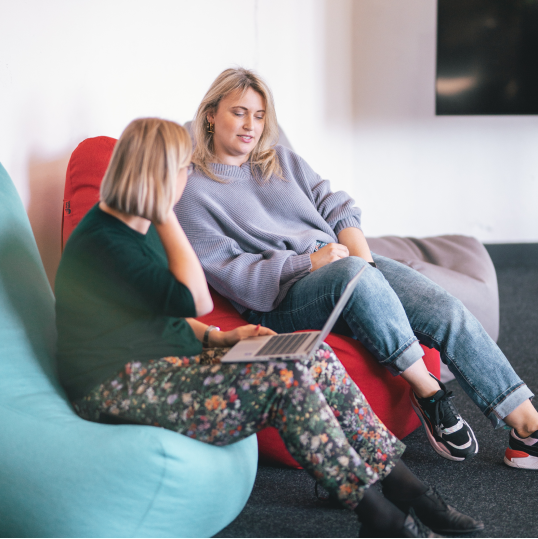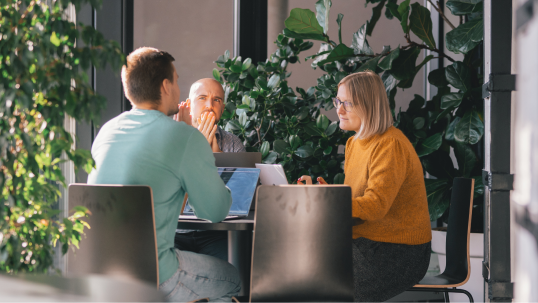 Say goodbye to these time management problems
Hear from our users how DeskTime raised their productivity
Start tracking time with our 14-day free trial
1
1
Sign up
Create your DeskTime account
2
2
Download the app
Only the desktop app offers all the features
3
3
Start tracking time
And invite your teammates to join
Frequently asked questions about time tracking features
What is automated time tracking?
In very simple terms, automated time tracking lets you log the amount of time spent on certain activities without any manual input. Automatic time tracking apps can record your arrival and departure times at work, the time you spent working, detect breaks, and much more. Software like DeskTime runs in the background, letting you focus on the task at hand without having to remember to log your hours manually. This can help you improve productivity and work more efficiently.
How do you automate time trackers?
Time trackers can be automated by reducing the amount of manual input wherever possible. So, for example, DeskTime's time tracking app starts tracking time the moment you turn on the computer – you don't have to launch the app every time by hand. It also automatically detects pauses and stops tracking if there hasn't been any computer activity for 3 or more minutes. This way, you can essentially forget about the time tracker and let it work its time tracking magic in the background. You can also take advantage of the various integrations that time tracking tools offer; if you integrate your Google or Outlook Calendar with DeskTime, it will automatically fill in the times you've been away from the computer in the DeskTime timeline so that time spent working doesn't show up as idle time.
How much does an automated time tracker cost?
The price of an automated time tracker most often depends on the number of features it offers. In DeskTime's case, there are three pricing options for you to choose from (Pro, Premium, Enterprise), for which prices start at $7 per user/month. If you go for the annual subscription plan, the prices start at $6.42 per user/month. There's also a Lite plan, which is free of charge, but it is only available for single users – you cannot add team members to an account on the Lite plan.
Is there an app for automated time keeping?
Yes, there are various time tracking apps available on the market, so it's up to you to decide what kind of features and solutions to problems you're looking for and then make the right choice. The DeskTime time tracking app offers a versatile list of features that help not just with tracking time but also with seeing how productive and efficient employees are; you can also streamline various team management processes with features like Shift Scheduling and Absence Calendar and even track time spent on specific projects and tasks.
What is the best way to track hours worked?
There are various ways to track your team's work hours, but the quickest and easiest one is undoubtedly the use of an auto time tracker. It reduces the amount of manual input needed, you can say goodbye to timesheets that need to be filled in by hand, and if it's set up correctly, employees don't even have to think about logging their hours because the app does all the job for them in the background. This ensures greater data accuracy since the app won't forget to log something or decide to round something up or down. It also saves you a considerable amount of time that would otherwise be spent handling paperwork.
How do employers keep track of employee hours?
Depending on the type of business you have, different approaches may work better than others. For example, if your business is part of the service industry, you might benefit from a simple clock in/out system that logs everyone's hours and shows you if people have arrived at work for their shifts. But if your work is primarily computer-based, automatic time tracking apps like DeskTime might be the best choice, showing you work hours data and collecting qualitative information about how this time at work was spent, calculating productivity, and much more.
What is the easiest way to keep track of employee hours?
Although there are various possible methods to track employee hours, the easiest one, without a doubt, is using an automatic time tracker, which will do the job for you with minimal manual input needed. Automated tracking systems like DeskTime can be set up to start tracking time the moment employees turn on their computers; they can detect breaks when the computer has been idle for a while, and they stop tracking time at the end of the way when the computer is turned off. This means that your team members don't even have to remember the time tracker since all the data is collected automatically, and they can focus on their work without worrying about the bureaucratic task of logging their hours.
What app can I use to track my employees' hours?
Depending on the type of work your team does, there are several options you can choose from. If your team members don't spend a lot of their time on computers, consider a clock-in/out app that will prevent buddy punching, log your team's hours, and more. If you want to see how much time goes into a particular project or task, some apps offer different start-stop timers, which you can use when working on a particular task. Or you can go for an app that combines all of these features, such as DeskTime – it not only logs everyone's work hours, but it also has a project time tracking feature, it can analyze the productivity levels of your team members, and do much more. However, it will mostly benefit teams that primarily work on computers during their days.
Is there a free automatic employee hours tracker?
Yes, several of the time tracking apps on the market offer free versions; however, you should take into account that the free versions tend to be very limited in terms of the functionalities they offer. DeskTime also has a free Lite plan available, but it only allows one user – you won't be able to add any teammates. However, when you sign up for DeskTime, you get a 14-day free trial to explore and use all the features included in the paid plans. The sign-up is free, and you don't even have to add your payment method until you decide to subscribe to one of the paid plans to continue using DeskTime after the free trial ends. You can find out more about each pricing plan DeskTime offers on our Pricing page.
Is there an automated software for tracking working hours?
If you're looking for an automatic time tracking system, you're in luck because there are various apps for you to choose from available on the market. Our own app, DeskTime, fits this description to a tee – once you set it up, it tracks work hours and other information about what your employees are doing seamlessly in the background. DeskTime offers various customization options (you can choose which features you want to turn on/off for your team), so you can set it up in a way that works for you best and then let it track time without any manual input needed.
How do I track my employees' daily work?
There are various ways you can track your employees' daily work. The simplest and quickest way is to start using a time tracking app that will log employee hours, the tasks they've worked on, clock-in/out times, and more, depending on the app you choose. It's also important to not lose the human touch – use the time tracking data to notice trends and patterns and use them as a basis for dialogues and regular check-ins with your team. The time tracking method will depend on the type of work your team does and many other factors, so once you've decided what the goal you're hoping to achieve by tracking time is, you can start looking for the best app for your team.
What do companies use to track time?
There are different ways how companies track time, but one of the most popular approaches is to use a time tracking app. That's because these kinds of apps remove the need for manual data input and ensure greater accuracy since they won't round things up or down, make mistakes, or forget to track something. By reducing the amount of manual work needed, you can free up more time for your team to focus on the tasks at hand and improve everyone's productivity and efficiency. Manual timesheets can also get the job done, but they require much more attention and upkeep.
Is automatic time tracking good or bad?
Automatic time tracking has been shown to positively affect how a team and individual team members work. It can help increase productivity and efficiency rates, improve work processes, and more. However, as with any tool, it depends on how time tracking is used in each company. If the team is distrustful of time tracking, the negative consequences (distrust, drop in employee satisfaction, micromanagement) can outweigh the potential benefits. That's why it's vital to figure out the exact purpose why you want to start tracking time and communicate it to your team as well.
Is automatic time tracking good for employees?
Yes, auto time tracking can bring benefits not just to managers but to employees, too. The data gathered by the tracking app can provide insights into how everyone is working and how tasks can be done even more effectively. Time-tracking apps can also help ensure that employees don't forget about work-life balance – overworked, overtired employees will burn out, and you may lose your best talent. Time tracking systems will give you a precise overview of everyone's work hours, helping you spot those who go above and beyond and should be rewarded for their efforts.
How do employees feel about time tracking?
It's no secret that often, the first reaction from employees when they hear that they'll have to use a time tracking app tends to be on the negative side. Time tracking tends to be associated with micromanagement and privacy concerns. That's why it's important for managers to properly explain how they intend to use time trackers in their teams to alleviate those fears right from the beginning. It's a good idea to stress the benefits and how employees themselves can use the time tracking data for their own good, such as ensuring proper breaks and a work-life balance. Another great idea is to lead by example – show your team that you use the time tracking app to improve your day, and they will see the benefits from a first-hand and familiar source.
Do employees like being monitored?
The initial reaction for many teams when they start using a time tracker is often cautious or even negative; time tracking is frequently associated with monitoring, spying, and invasion of privacy. That's why it's extremely important for employers to introduce the tool properly and explain the purpose for which it will be used, assuaging any fears your employees may have about their data being used against them. Once you've emphasized the various benefits that time tracking brings to everyone, it will be much easier to get your team on board with using these kinds of apps, and their worries about this technology will fade away with time.
Is automatic time tracking a form of micromanagement?
With automatic time tracking, just like with any other tool, it's all about how it is being used. Time tracking itself is not micromanagement; it all depends on how the data collected by the auto time tracker is used. We recommend using time tracking data to gain a general overview of things, spot larger patterns and trends, and ensure that everyone's meeting their work hours rather than closely observing every activity your team members are doing. That's why it's also essential to consider how you introduce the use of a time tracker to your team – it's best to address any concerns from the employees at the very beginning so that they don't treat the tool with suspicion and instead can enjoy the benefits it brings to everyone.
Why do employees hate time tracking?
Employees are often distrustful of time tracking apps because they feel like they will invade their privacy, encourage micromanagement, and might pull focus away from actual results, instead focusing on formal compliance with rules. Some people also fear that the time tracking data will be used against them, affecting their career path. That's why it's extremely important to address your team's potential concerns about time tracking right from the off – explain the app's purpose and answer any questions anyone may have.
How do you stop employees from wasting time?
The first step in preventing time wasting is to figure out the causes. By using a time tracker, you can see the patterns where productivity and efficiency slumps appear. Some teammates may need help or encouragement to work better; others may need new challenges to revive their enthusiasm and energy. It's important to also remember, of course, that all employees need time to rest throughout the day, too. Studies, including our own, show that regular breaks can help you work even more effectively than grinding through the day's work without any rest.
What are the benefits of automated time tracking?
There are numerous benefits associated with time tracking. Primarily, it gives you data-based insights into how you and your team spend time. When people guesstimate, they are often wrong, but automatic time tracking software will provide a clear picture. Once you're equipped with the data, you can use it to implement positive changes. See where potential bottlenecks are, spot people who might need assistance to become more efficient workers, or prevent burnout before it happens if you notice that some people are overexerting themselves with work-life balance hanging by a thread. You might even realize that your estimates about how long certain projects take are way off. This can help with budget and other resource planning in the future. When you have precise work hours data, you can also use it to bill your customers for the exact amount of work that was put in.
What is the downside of automatic time tracking?
One of the potential problems with auto time tracking is getting your team on board with using a time tracker in the first place. They may look at the tool suspiciously and feel they are not trusted to do their jobs properly. That's why it's crucial to consider how tools such as DeskTime are introduced to the team, stressing the benefits they bring to everyone and addressing any concerns from the very beginning. It's also important to make sure that time tracking doesn't end up putting too much emphasis on the time spent working rather than the outcomes – you should keep in mind that the result is what matters the most; time trackers can help you make the processes more efficient, and the data you get should be looked at in the context of the employees' achievements.
Does time tracking improve productivity?
Absolutely! DeskTime's own data has shown that by starting to use our time tracker, the productivity in a team can go up by 30%. Keeping track of time spent on work activities can help identify the problem areas where processes can be improved and made more efficient, which helps your team improve their productivity in the long run. It's also been shown that when time trackers are introduced to teams, employees become more focused and are less prone to be distracted while work needs to be done.
What is the impact of time tracking?
Time tracking can immensely impact how your team works and how productive it is. DeskTime's own studies have shown that using a time tracking app can boost your team's productivity by up to 30%. By having time tracking data at their disposal, managers can make more informed decisions about organizing their team's work and allocating resources. You can also spot the hardest workers who deserve praise (and maybe even a promotion) and those who are falling behind and may need some help. By automating this process, you can also say goodbye to a heap of paperwork that would otherwise take up a lot of your valuable time.
Why do companies track time?
Companies start tracking time for various reasons, but usually, at the heart of it all is a wish to make processes and work itself more efficient and improve productivity, bringing better results. By tracking time, companies can evaluate their existing processes and look for improvements, manage their resources better, bill their customers more accurately, gain proof of work from remote team members, and more.
Should you track employee hours?
Generally, it's a good idea to track employee hours – both from the employer's and employees' perspective. Employers can make sure that everyone on their team pulls their weight, fulfilling their obligations; they can also spot workers risking burnout before it happens, making the necessary improvements. Depending on the country you work in, there might also be specific labor regulations you need to follow – a time tracker will help you ensure you stay compliant with them. Meanwhile, employees can use time tracking data as proof of work, calculate overtime hours, and much more.
How do I keep track of my work hours at home?
For employees working from home, the work-life balance can be a particularly tricky problem to solve; the boundaries between work life and home life often blur, and the risk of overworking and burnout starts to appear. That's why an automatic work hours tracker can be a great solution to this issue – it'll log the hours spent working, and you can check in on your data from time to time to see what exactly you've been doing and when it's time to take a break. The data collected by the app can also serve as proof of work for managers who have to oversee remote teams, giving them peace of mind that work is getting done.
How do I track my daily work?
There are several methods you can use to track your daily work. One of the simplest options is to write down your activities and how long you've been doing them; however, this method is prone to errors (you might forget to mark something down), and manually filling your own timesheets can take up much of your time. A more hassle-free choice is to start using an automatic time tracking app, which will collect your daily work data in the background, letting you focus on the actual tasks at hand. At the end of the day, you can look back at what you did, spot the areas that need improvement, and draw other conclusions on how to make your days more productive.
How can I track time easily?
Installing an automatic time tracking app on your computer is the easiest way to track time. This way, you won't have to spend extra time logging your work hours by hand – automatic trackers work in the background, collecting the data and displaying it for you to analyze later. This also means that you can focus more on your work since you can simply forget about the tracking app – it'll handle the tracking part for you, so you can spend your time on activities that matter the most.
How do I keep track of everything at work?
If you feel like you've lost track of what you're doing during your work days, it might mean it's time to start considering a time tracking app. Automatic time tracking software is designed with the specific purpose of recording your activities throughout the day, giving you an overview of what you've achieved, how long you've been working, how productive you've been, and much more. The data will be available in the app, or you can download the reports to keep them in your records.