Remote employee monitoring with time tracking software
Manage your remote employees by monitoring their performance through time tracking software. Stop wondering what your remote workers are doing during their working hours – get detailed productivity reports about their performance.
Free 14-day trial. No credit card required.
By signing up, you agree to our terms and privacy policy.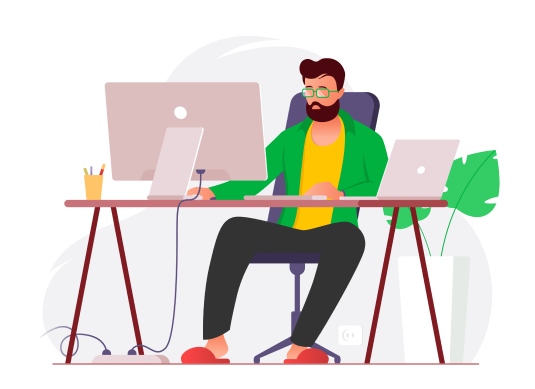 Why use remote employee monitoring?
Remote work options offer a lot of benefits – bigger flexibility for the team, lower office costs, and availability of talent from all over the world. In the meantime, you have little control over how your employees spend their working day. That's where DeskTime comes in – once your remote employees start using time tracking software, it becomes possible to keep track of their working habits and use these data in performance reviews.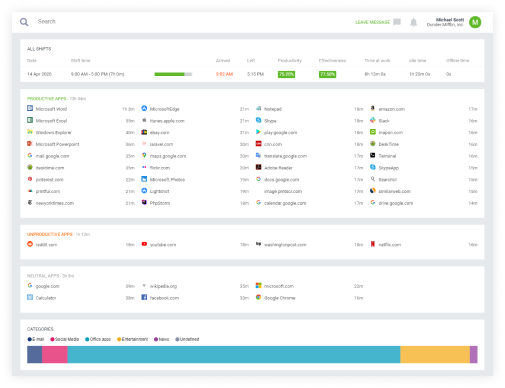 How time tracking can benefit your remote employees
The benefits of remote employee monitoring are quite obvious to managers. But what's in it for employees? Remote workers can also benefit from time tracking. It can help them plan their time more effectively, as well as get noticed for their hard work – DeskTime records every minute of the work time so that no effort is left unnoticed.
Time tracking for managing remote teams – best practices
Even though remote employee monitoring can bring many benefits to the company, it's important to use it in the right way. Here are a few do's and don'ts that you should keep in mind:
Do's of remote employee monitoring
Dont's of remote employee monitoring