Get a detailed overview of your team's day with URL and app tracking
Measure your team's productivity and effectiveness, see the main distractions, and optimize your resources – all with URL and app tracking.
How does URL and app tracking with DeskTime work?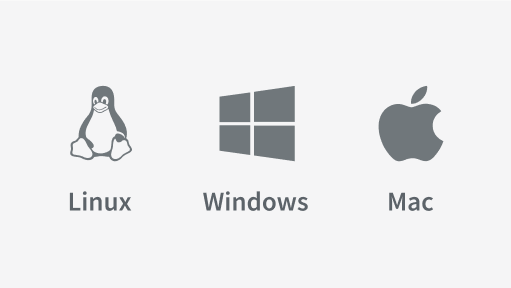 Download the app
To track the websites and apps your team uses, they need to install the desktop app.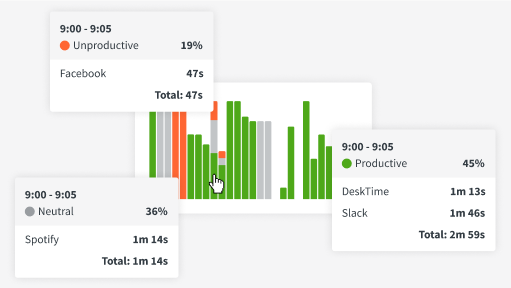 DeskTime logs activities
Check the dashboard to see how much time was spent on each app/URL – down to the second.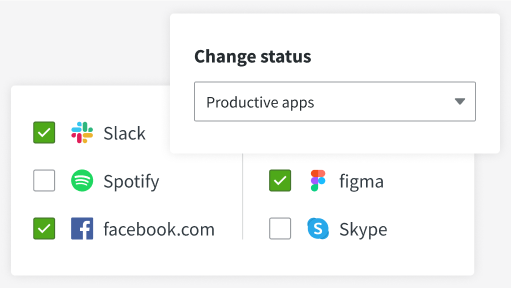 Measure productivity
Set each website's productivity status to analyze everyone's productivity and effectiveness.
Why URL and app tracking is the way to go for your business
This feature can help you not only manage your team in a better way but also provide you with insights into the way work is organized.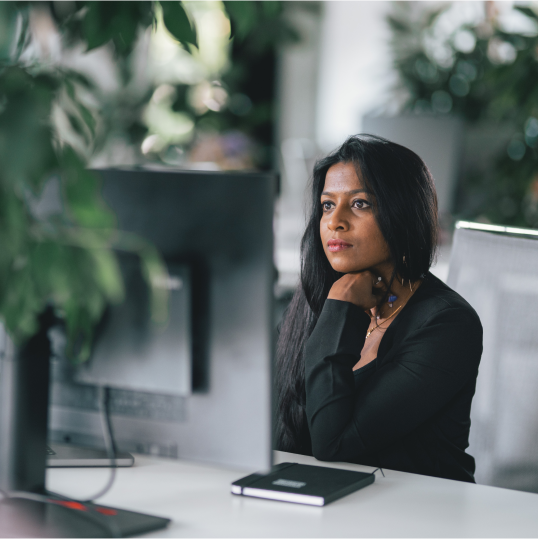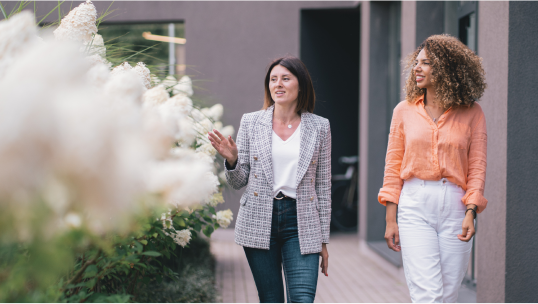 Let website and app tracking help you forget these worries
Hear from our users how DeskTime raised their productivity
Start tracking time with our 14-day free trial
1
1
Sign up
Create your DeskTime account
2
2
Download the app
Only the desktop app offers all the features
3
3
Start tracking time
And invite your teammates to join
Frequently asked questions about URL and app tracking
How are employees monitored?
The DeskTime app offers several features to help managers learn more about their employees' habits. With URL and app tracking, screenshots, and document title tracking, you can get a comprehensive picture of everyone's workday and where their time went. You can look at the trends and habits of your team in the admin dashboard or reports. DeskTime also offers such options as Private time to allay employees' fears about their privacy – when Private time is turned on, all tracking stops, giving the team member a chance to take care of personal matters during work hours without being monitored.
How do I monitor my employees' computer usage?
To monitor your employees' computer usage, you'll need a dedicated time tracking app like DeskTime, which offers such features as URL and app tracking. The app tracks time and activities in the background, giving a precise and detailed overview of everyone's day. If you combine the general time tracking with Project tracking, you'll know exactly how work is progressing and what everyone is focusing on at a given time.
What software do companies use to monitor employees' computers?
Usually, employee monitoring is done with the help of dedicated software. DeskTime, for example, offers various features that can help you learn more about your team's day, including website and app tracking and screenshots. The app's settings can be customized for your team, and the features can be turned on or off, so depending on how much information you want to get, select the features you'd like to use and that your team is comfortable with.
How can I monitor my employees remotely?
It is true that managers often worry about overseeing remote employees – it's more of a hassle to check in on someone remotely rather than quick chats at the office. This is where time tracking apps like DeskTime can come in handy. The app can track your team members' activities, including the apps and websites they use throughout the day; as a manager, you get a clear picture of how work is getting done, what projects everyone is focusing on, etc. The app's most basic function – time tracking – can ease your mind that everyone's putting in the required hours – a particularly useful feature if your team works in different time zones.
Do companies track employees' computers?
Yes, more and more companies are using time tracking software that helps to understand better how their teams work. Time tracking became particularly popular with the rise of remote and hybrid work – managers needed a new way to keep up with their team members' work when not at the office. DeskTime offers various tracking options, depending on how much detail you want, from simple arrival/departure time logs to more detailed tracking options like URL and app tracking.
Can employers monitor computer usage?
Yes, it's possible for employers to monitor the computer usage of their employees. DeskTime's URL and app tracking feature logs which apps and websites your team members visit and use during the day and how much time was spent on each. This feature is closely related to the productivity calculation feature; each app and URL is given a productivity status (productive, unproductive, neutral), and the tracking data is used to measure everyone's productivity and effectiveness.
What employers cannot legally do to monitor their employees?
The regulations for employee monitoring can differ from country to country, so if you plan to implement a monitoring tool, double-check the specific rules of the country or countries you operate in. In any case, ensuring that your employees' privacy is still protected, even with monitoring, is crucial. The URL and app tracking data can provide valuable insights into how your teammates organize their days. However, remember that no one can be 100% productive all day, and breaks and occasional distractions are a welcome and necessary part of everyone's workday. So don't forget to inform your employees about the Private time functionality.
Should managers monitor secretly?
We at DeskTime believe that monitoring should not be done in secret – in our opinion, transparency and honesty are key. If the monitoring is done secretly and the data is used only to punish people, employees will perceive the tracking tool with suspicion and fear. But it could be used as a positive reinforcement, a way to increase productivity, and a method to maintain work-life balance.
Is it ethical to monitor employee computer usage?
Monitoring employee computer usage can be done ethically; it's always important to remember that tracking data should not be used to spy on the employees. The goal with such features as Screenshots and URL and app tracking is to provide a general overview of everyone's day and to reassure employers that their resources are not wasted – that everyone is focused on work during work hours. Trust between employers and employees goes both ways.
Do employees like having their work monitored?
Often, when tracking apps are introduced in a workplace, the first reaction of employees tends to be negative – they may feel like their employers don't trust them and that their work will be spied on. That's why introducing such an app is an extremely important step; employers should explain precisely how they intend to use the monitoring software and what kind of data they will be looking at. It's always a good idea to focus on the positive and lead by example – show your team members that you'll be using the app for yourself, too, to improve your productivity and address their concerns from the beginning.