Oversee and plan your team's days off with the Absence calendar
Stay informed about your team members' comings and goings on any given day with the help of the Absence calendar.
How does the DeskTime Absence calendar work?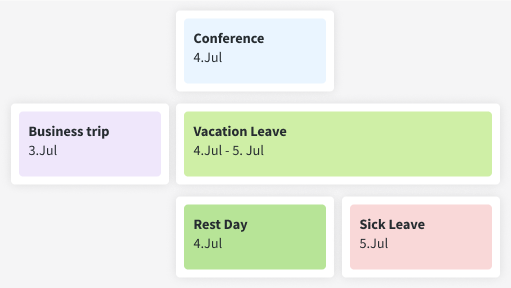 Enter absence reason
Choose the option you need, from business trips and vacations to unpaid leaves and sick days.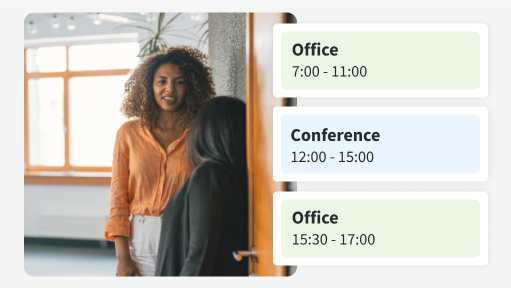 Log partial absences
Not all absences take up the entire day – you can also indicate partial-day out-of-office hours.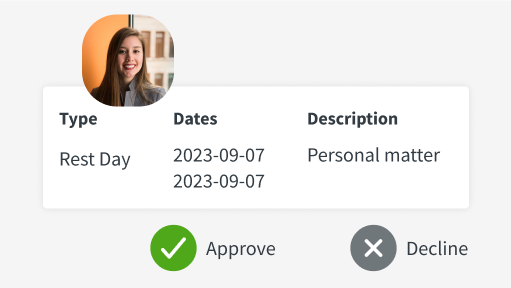 Employee requests
Your employees can submit their requests for days off, and admins can approve or deny them.
Let the Absence calendar help you manage your team even better
The Absence calendar provides you with an immediate and clear picture of who's away from work and why, letting you plan ahead in time.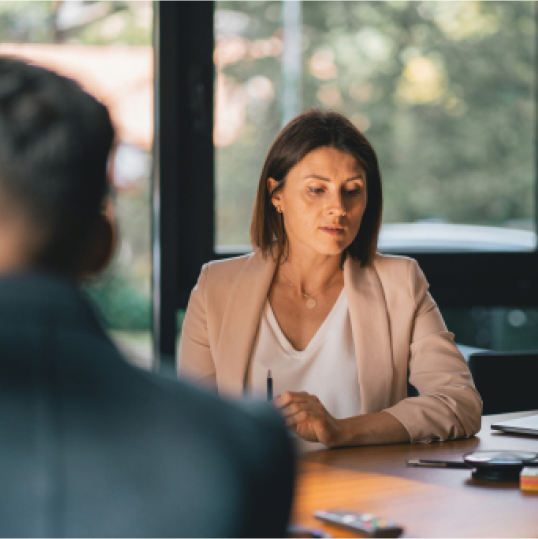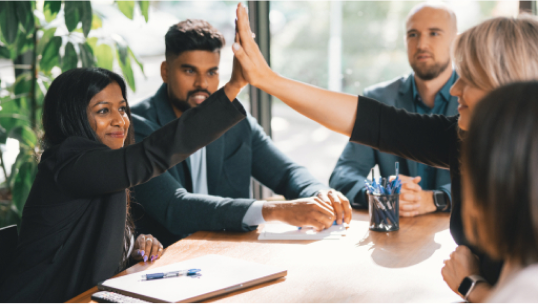 Leave these issues in the rearview mirror with the Absence calendar
Hear from our users how DeskTime raised their productivity
Start tracking time with our 14-day free trial
1
1
Sign up
Create your DeskTime account
2
2
Download the app
Only the desktop app offers all the features
3
3
Start tracking time
And invite your teammates to join
Frequently asked questions about the Absence calendar
How do you manage absence in the workplace?
To ensure effective employee absence tracking, you can take advantage of tools like DeskTime, which offers absence management features. In DeskTime's case, it's called the Absence calendar. There, you can indicate your team members' days off and log the reason (vacations, business trips, unpaid leaves, etc.). It'll give you an immediate overview of who's at work and who's away and help you plan future work effectively.
How do you keep track of employee absences?
To efficiently keep track of employee absences, you need an employee absence log template where to enter the days off and the reasons why your team members are away from work. You can create one from scratch, but there's an easier option available, too – using a tool like the team Absence calendar offered by DeskTime. You can enter all types of absences (including partial-day ones) and manage your team's schedules effortlessly.
What is the absence schedule?
An employee absence schedule is a system you use at your workplace to oversee and manage employee absences. Your team members may need time off for different reasons, including vacations, sick days, and more. An organized way of keeping track of these requests and granted absences means that you can avoid scheduling conflicts, ensure the necessary staffing levels, and much more.
What is an example of absence management?
Absence management means that there's a transparent system in place for how employees can request absences and how you, as a manager, keep track of them. Here's an example of how it looks if you use DeskTime's Absence calendar. Your team member needs a day off, so they submit an absence request in the calendar; administrators can view these requests and then decide whether to approve or deny it. The absence and reason will appear in the calendar if the request is approved.
What is effective absence management?
Effective absence management means your leave policies are clear and fair to all employees. You also need a system that allows you to track the requested and granted absences – this will ensure compliance with local labor laws and fair treatment of all your team members. You need to keep track of not just absences themselves but their reasons, too. This is where tools like DeskTime's Absence calendar can come in handy.
Why manage absence?
Absence management is crucial to ensure you know what's happening with your team and their workloads; it's also essential to observe all the labor laws and grant all the required vacation days. By managing your team's absences, you can keep up with who's been away and for how long, as well as why, and then act accordingly – you can calculate vacation and sick pay correctly, ensure no one exceeds their allocated vacation time, and do much more.
Does DeskTime have a leave management system?
Yes! DeskTime's Absence calendar lets you log and oversee your team's absences, indicate why a team member is away from work, and much more. Combined with the Shift scheduling feature, this effectively manages your workforce and everyone's workload, ensuring a happy and productive team.