Keeping a remote team motivated is hard. Keeping a remote team motivated during a global pandemic is even harder. On top of your usual managerial challenges, you need to go the extra mile to provide your employees with the support they need to ensure the team's performance doesn't take a hit.
In this article, I share 5 actionable tips that I use to support my team and keep them motivated despite the lockdown. Let's get right to it!
Want to get the most out of your time?
Try DeskTime for free!
Try free for 14 days. No credit card required.
By signing up, you agree to our terms and privacy policy.
Tip 1: Double the number of conversations you have with your team members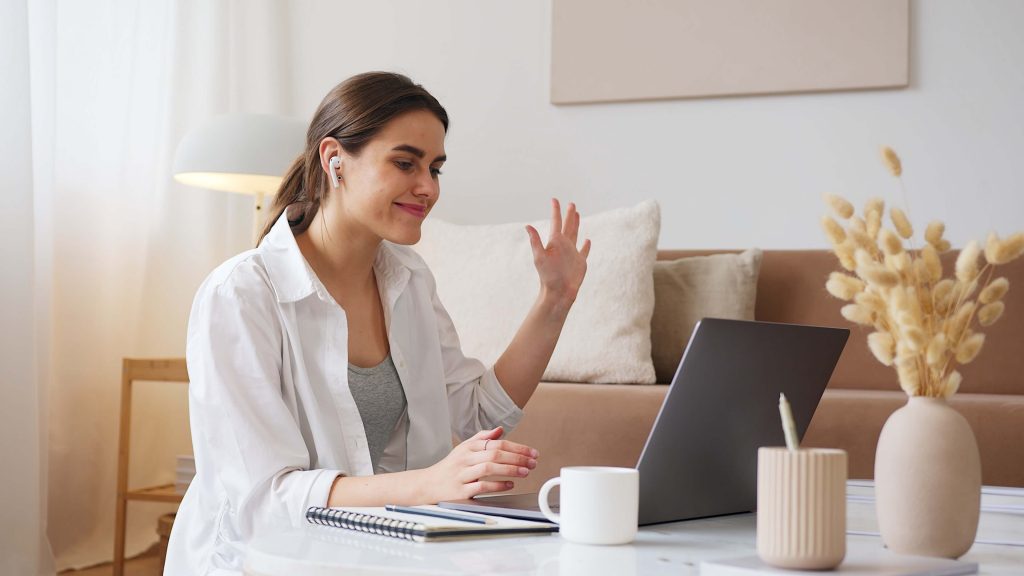 When I first started with my remote digital marketing agency, I thought that all I needed to do as a leader was train my team members properly and then let them roam free without any supervision. Because, obviously, they can motivate themselves without my participation.
Soon enough, I realized I was wrong. Managing a remote team undoubtedly involves a lot of ongoing support and time investment.
Working in a typical office setting includes a notable amount of socializing throughout the day. A remote worker's experience is very different. A lot of them work from home where they're not surrounded by people. Or, on the contrary, remote workers are prone to deal with potential distractions from their household members.
Either way, remote team members lack the usual in-office socializing, which is crucial for exchanging information within the team. Some part of it is chit-chats on the latest news and weather, but many team conversations include discussing work.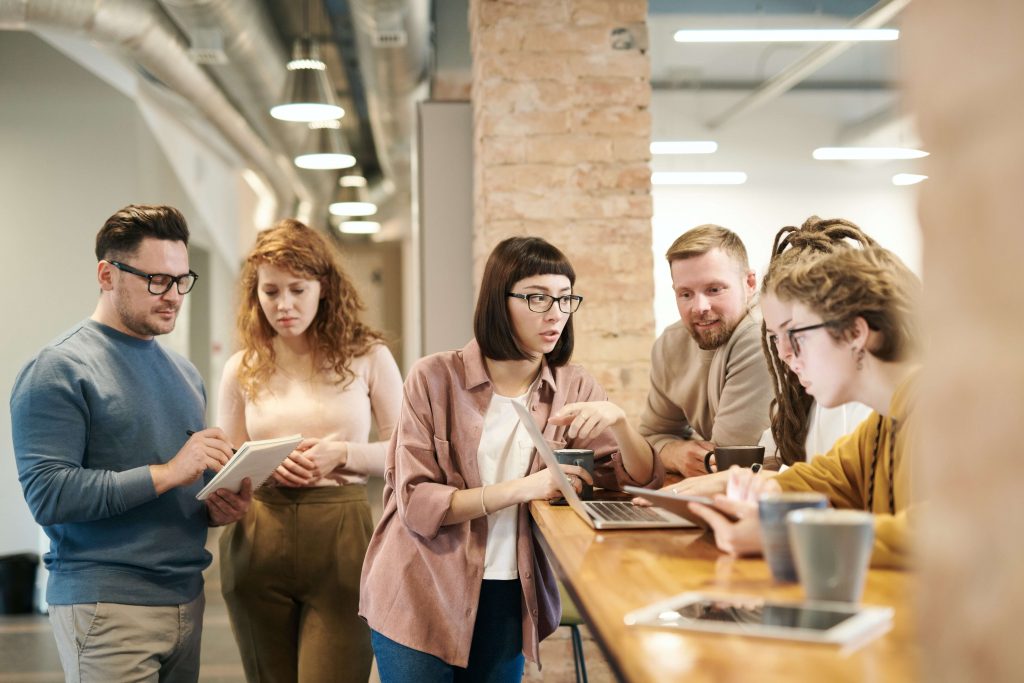 As remote work cuts out the necessary real-life interactions, it's the manager's job to intentionally ensure information exchange by "over-communicating and over-reinforcing boundaries and expectations" with employees.
Communication with your team doesn't have to take a lot of time. You can touch bases with every single person in about 15-30 minutes per week.
As a remote team manager, it's in your best interest to make sure every team member opens up as much as they need to about what's going on with them. Their well-being ultimately affects their work performance, which contributes to the success of your business.
A few questions I always ask my employees:
"How's your family doing?"
Apart from the reason that I genuinely care, I want to know the answer to this question because it directly affects my employee's motivation, concentration, and output.
Say, I learn that my employee's family member is sick and the family is really worried. I can offer them a day (or two) off to care for their loved ones or I can try and help to deal with the issue.
Such additional efforts from my side are an investment in my team's well-being.
"Is there anything you're worried about?"
This is an open-ended question, and it may or may not produce the needed outcome – to learn about my team's current concerns or fears.
For some people opening up is not always easy, especially when speaking to the manager (that's you). That's why I usually go first, stating what concerns me. Remember that your main goal here is to signal them that you care, and honesty is the key in this case.
"How was your weekend? / What are your plans for the weekend?"
This question can work well as a warm-up before asking the more important question that I mentioned above.
Again, it's an open-ended question, so you might need to be more specific to begin a meaningful conversation with your team member. Be eager to share some details about yourself to help them open up.
Tip 2: Make sure your workers are physically comfortable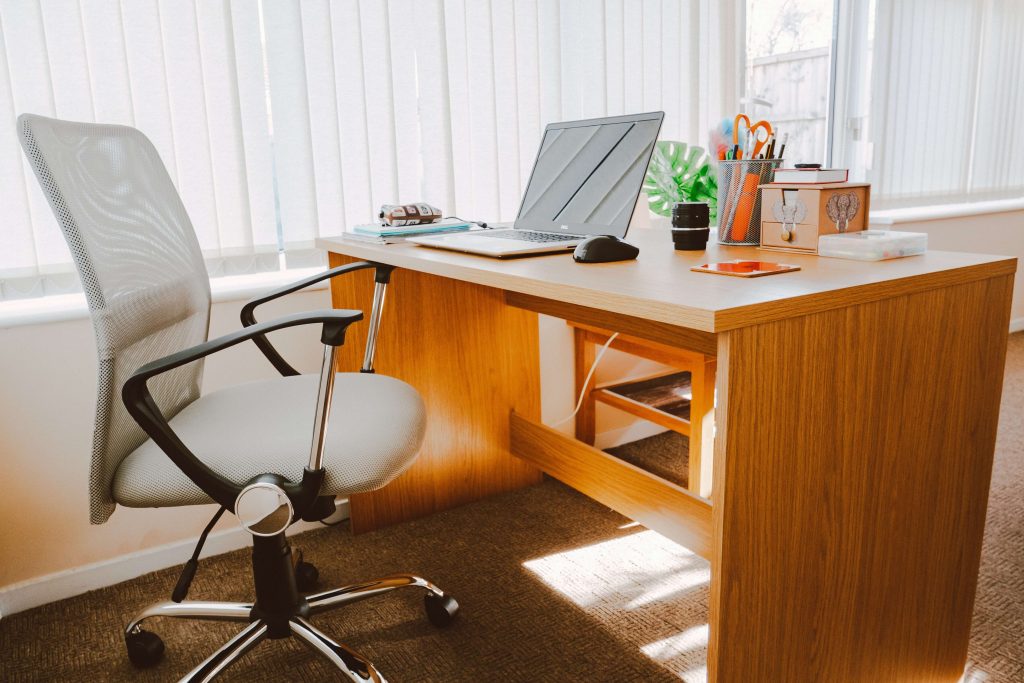 Employee comfort and the ergonomic office equipment that enables it is crucial for ensuring your team performs at their best. Needless to say, discomfort is a major distraction and a productivity killer. 
When managing a remote team, you can't forget that their work conditions matter just the same as if they were working in the office.
I'm not saying that you have to organize a full home office for your remote employees. But you should ensure that they have their essential equipment needs covered to keep up their work performance.
A real-life example of providing comfort to my employees
During one of my conversations with my team's data miner, I discovered that he was suffering from musculoskeletal issues – back pain and wrist pain. Being aware of the problem, I offered him some helping solutions that, in the end, were a comfortable seat cushion and an ergonomic mouse.
Make sure your team is emotionally well but check if they're also feeling physically comfortable. If your employees are, for example, experiencing issues from prolonged sedentary work (like most of us these days), don't hesitate to invest in their well-being.
Tip 3: Show you care about your team and their loved ones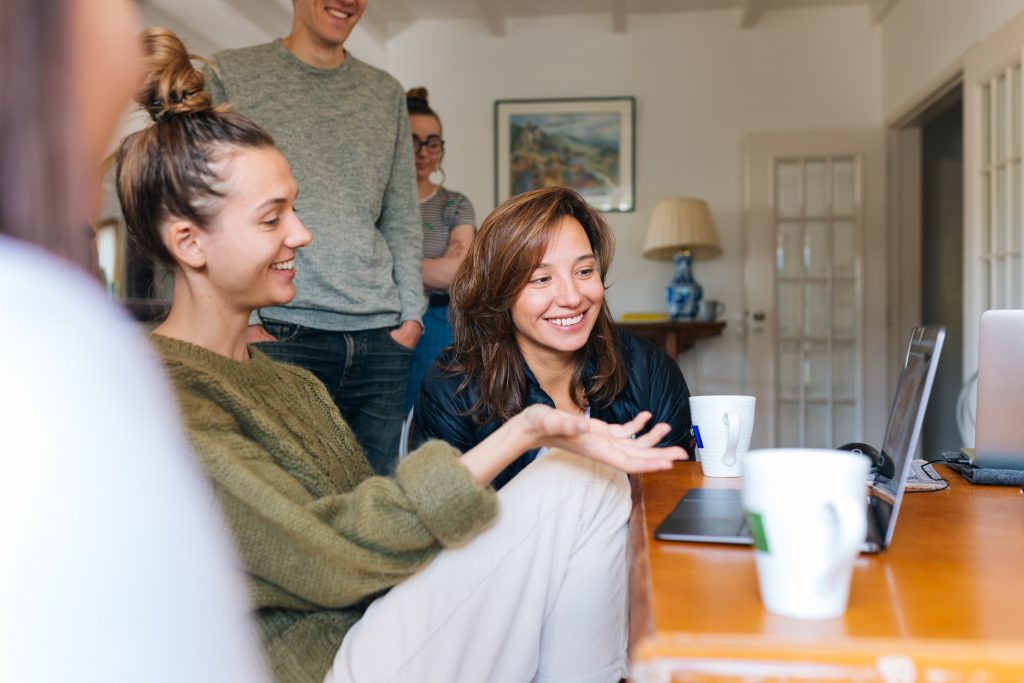 Yes, I have already touched upon this point, but I find it important to develop this aspect a little further.
Employees that feel valued and appreciated generally show a better work performance. They strive for professional development and contribute to the growth of a company. 
Giving positive feedback to your employees is crucial for their motivation. However, when managing a remote team through a global pandemic, expressing simple human care is no less valuable.
But why is it important to show some care for your employees' loved ones as well?
For the vast majority of people, their loved ones are their main priority. And the ongoing global pandemic may have intensified the concerns about our families and friends even more. The constant quiet worry about the health of those closest to us is what we all share.
When it comes to caring for your team and their loved ones, let your actions speak louder than your words:
Remember your employees' birthdays, and if they've got children – remember their birthdays too. It's a little gesture that can have a significant impact on how your team members perceive you.
Every time my remote employee (or their child) celebrates their birthday, I send them a small bonus gift asking them to get something nice for themselves. Due to the remoteness factor, I find it the most convenient for all sides.
Respect your team's work-life balance. According to science, work-life balance has a significant impact on employees' productivity and motivation. Moreover, ensuring that your team has enough time to spend with their loved ones is a great way to show them you care about their well-being.
Tip 4: Support your team yet maintain boundaries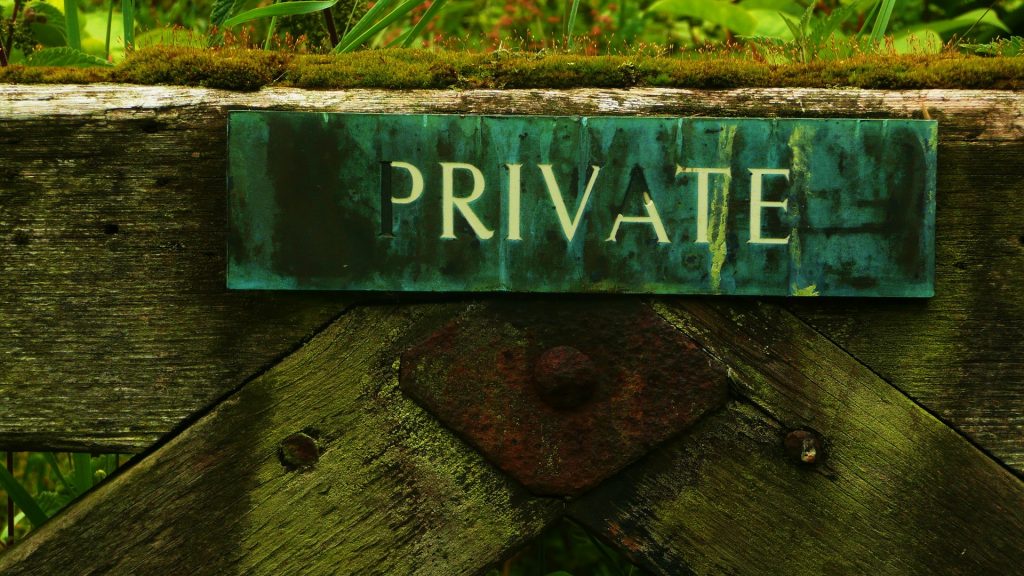 There's a risk that some empathetic people (me included) can push the entire "support and care" thing too far, turning the regular team communication sessions into some sort of counseling.
While supporting your team on a personal level is a good thing, you must remember that healthy boundaries are a must for your own good.
Prudy Gourguechon of Forbes calls it "the empathic wall." It's a must-have ability for managers that protects them from the team's emotions and foreign perspectives that can affect how the business is done. 
The ideal leader moves fluidly between pursuing an empathic understanding of others' points of view and constructing an empathic wall to make decisions and get things done.
How to tell if you have been affected by empathy overload:
Avoiding unpopular decisions at all costs (even if they are essential)
Seeking too much input your team in managerial decisions (integrating your team into decision-making is good, but a healthy balance is needed)
Over-reliance on consensus (it's impossible to make everyone happy at all times. And that's ok.)
Tip 5: Let them be in charge of their own work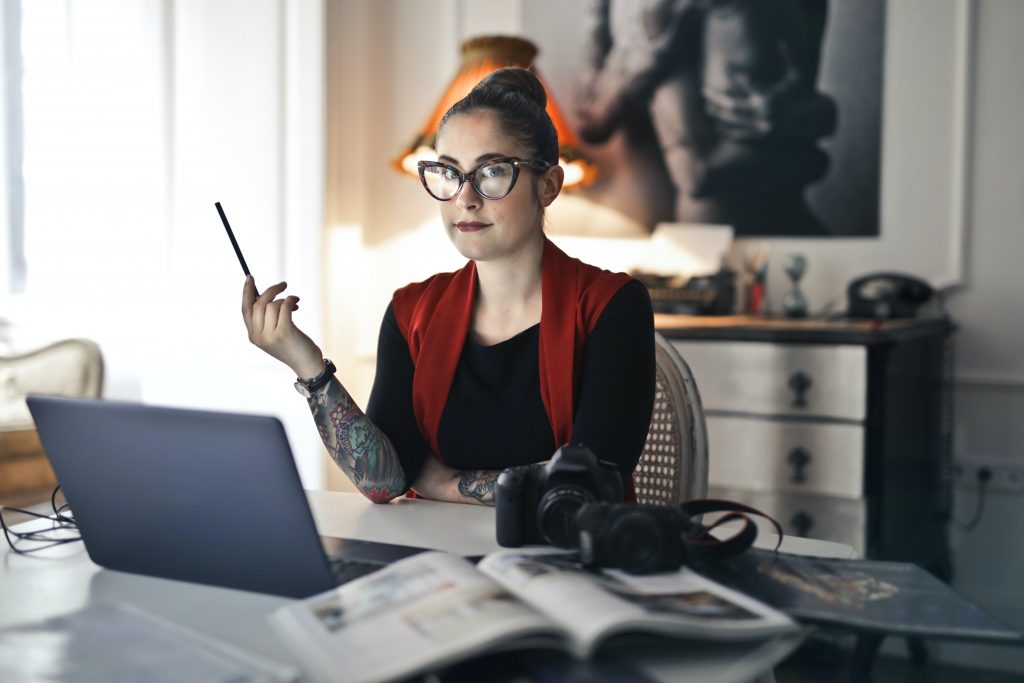 Other than support, care, and suitable working conditions, remote workers need a sense of meaning to carry on with their tasks. 
Working alone with no clear sight of results can be a challenge to workers' efficiency and motivation. That's why remote team managers must bear in mind how important the sense of meaning is for their workers.
A great way to cultivate meaningfulness at work, be it a remote team or not, is by making your employees feel heard. Once they feel that their participation counts, their motivation goes up.
How to achieve that?
Avoid micromanaging at all costs.
Micromanaging is not an easy habit to get rid of, but being a "control freak" is a direct road to cultivating a sense of distrust within your team. It limits your employees' motivation and the growth of your company as a result. 
It took me a while to grasp that, but I was lucky to stumble upon a book called Turn The Ship Around!: A True Story of Building Leaders by Breaking the Rules by L. David Marquet, a retired US Navy captain and a former commander of the nuclear-powered submarine USS Santa Fe. 
The author presents many valuable points, but here's a thought that especially caught my attention – "don't tell them what to do but rather ask what they are going to do."
First of all, people don't like being told what they need to do. Remember, when you were a child, and your mom asked to help her with something – your initial response probably wasn't a "sure, I'll do it," right? Even though we're not children anymore, our psychological replies in many cases haven't changed much. 
Second of all, and that comes from my experience as a micromanager, when you tell people what to do, they tend to turn off their critical thinking and become utterly dependent on whatever their direct tasks are.
Here's how I communicate assignments with my team:
1. When micromanaging
"Did you fill-up the spreadsheet I sent you? Did you check that the emails are correct? Did you check their quality as well – they shouldn't bounce when we send them out!"
2. When NOT micromanaging
"The goal is to send 50 emails today. I've sent some details about the task to your email. Can we have a call when you're ready so you can take me through your plan?"
See the difference?
Rather than giving step-by-step instructions to my employees, I'm letting them feel in charge of their actions. Them telling me what they will do makes their brains go through the entire process before even starting it. They also take up the responsibility for it.
And here's how it benefits everyone, including you as the manager:
Communicating tasks is easier and quicker
I get the best quality output possible – my team members learn the processes, and that speeds up their work
I can focus on manager-specific tasks as I'm sure that my team can handle their work without my constant participation
To sum it all up
Needless to say, that caring for your remote employees is essential. Remember that communication is the key during the acute stages of uncertainty to make sure your remote team stays motivated and feels supported during the pandemic (or any other crisis in your company).
Additionally, try not to take too much on your plate and have the empathetic wall in place to keep your business (and your psyche) healthy and running. And last but not least, try to let go of your desire to micromanage and let your remote team do the work – you might be surprised with just how good they are.
About the author: Artem Klimkin is a digital nomad that has lived in Spain, Russia, Indonesia, Germany, and Ireland. He is the guy behind Linkshero, a digital agency that helps grow traffic organically, and has recently been using his remote team's power to build up an e-commerce store.
Did you find this article useful? Give it a clap!
25
Psst! You can clap more than once if you really loved it 🙂
Subscribe to our newsletter to get the latest updates