Remote working burnout: 7 ways to offer effective assistance to your team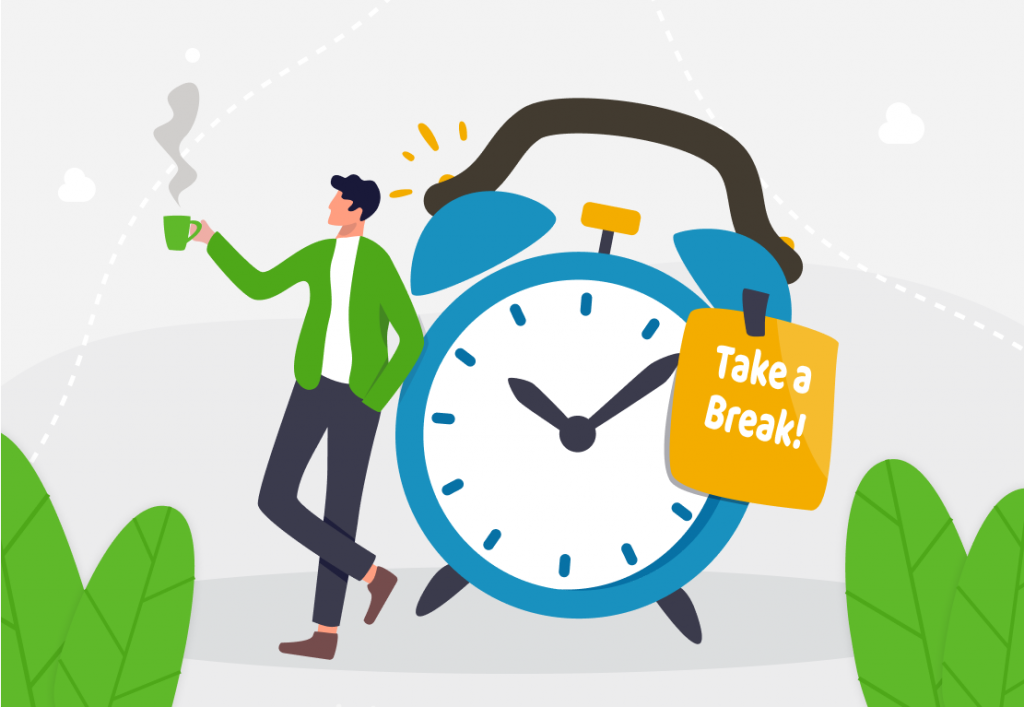 As the contemporary corporate world is undergoing multifaceted transitions at an unprecedented pace, brand-new issues appear, and remote working burnout is one of them. With flexibility in the workplace being the new normal, burnout in remote work is now more common.
If we look at remote work from employees' perspective, most of them are happy to be working from home. Working remotely is a great way to facilitate the ideal work-life balance they have always wanted.
Want to get the most out of your time?
Try DeskTime for free!
Try free for 14 days · No credit card required.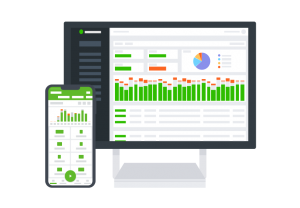 Employers also have significant benefits from the thriving culture of remote work – saving on utility costs and other miscellaneous expenses. So, all in all, it is a win-win situation for both the employers and the employees.
However, what is worrisome is the high rate of remote working burnout that employees are reporting. How to prevent employee burnout? And how to help your team with burnout if it's already occurred?
Some alarming statistics on remote working burnout
The statistical insights listed below underline the problem of increasing remote working burnout among employees.
In Europe, more than 50% of employees experienced burnout situations in 2021.
When it comes to the situation in the US, as per insights from Deloitte, 77% of American employees have battled burnout in their current jobs.
Employee burnout statistics by Forbes explain that for 67% of employees in the US, burnout experiences have worsened in the face of the pandemic.
According to a Microsoft survey, 41% of the global workforce is planning to tender their resignations because of high stress at the workplace.
So, should organizations worry about rising remote employee burnout rates?
The trends mentioned above clearly indicate that employees all over the globe are affected by signs of remote working burnout. Do these scenarios pose any threat to your strategic business planning and the scope of future advancement?
There is every reason why the rise in remote working burnout should bother employers. As an employer, you expect the highest levels of employee engagement from your employees. You are well aware that engagement is a crucial determinant of business success and profitability – organizations with active engagement levels are 22% more profitable.
Amid high remote working burnout, it makes complete sense that you offer practical remote working burnout assistance to your employees. Probing further, let us shed light on some of the best strategies you can put together to succeed in this pursuit.
How to help your team with burnout?
1. Host mental health webinars
Employees often feel when they are inching towards remote working burnout. What most of them do not know is the right way of dealing with their stressors and burnout signs.
Remote employees have their own share of stressors they find hard to navigate. Thus, you can help them by hosting webinars on mental health best practices and stress management. It could be a weekly or fortnightly activity meant to provide remote working burnout assistance to your employees. Such webinars will help the employees find ways to deal with remote working burnout. 
You can hire experienced psychologists or mental health counselors to hold virtual sessions with your employees. And while it is a positive step toward remote working burnout assistance, it's also a great virtual employee engagement activity.
2. Investing in the right tools for remote work
Remote work is here for good. Thus, as an employer, you need to invest in the latest tools and technologies to keep advancing your remote organization efficiently. 
Ensure that you invest in the right tools that make life easier for your employees rather than adding to their stress. Technology is meant to facilitate the human effort. Therefore, user-friendly technologies can play a crucial role in denouncing a stressful work environment as well.
3. Initiating a culture of virtual coffee breaks
As humans, we all crave real connections and emotional support from our peers or colleagues. When people work together under one roof, they find great support in each other and can talk about their insecurities and worries. This is where remote employees are at a particular disadvantage.
Apollo Technical explains that 48 % of remote workers report an extreme lack of emotional support, resulting in challenges to manage work stress. Such situations make remote employees far more vulnerable to remote working burnout.
However, if there could be a way to connect employees virtually for candid and refreshing conversations, this can be overcome. That will give them a perfect opportunity to vent their stress and connect with their colleagues beyond work. In simple words, such arrangements can provide new life to interpersonal employee relationships in the digital space.
For that, virtual coffee breaks can be a fantastic idea. To explain, everyone can break for coffee in a coordinated manner and have discussions with each other during these breaks. The virtual and candid conversations will reduce their stress and prevent remote working burnout.
4. Training employees in emotional intelligence
Self-sufficiency is a handy skill to have. While your employees may already have all the professional skills in the world, having high emotional intelligence – EQ – is the way ahead.
In the simplest terms, EQ is an individual's ability to effectively control their emotions and manage them in a way that produces positive outcomes. Besides, people with high EQ can steer others' emotions in a positive direction for great results.
EQ is gaining great traction as an employability skill for the future. It is an excellent skill to have to help people overcome their emotional dilemmas to sustain their productivity and focus. Besides, it could be a great skill for your employees to learn to deal with stress and signs of remote working burnout. With high EQ, your employees can navigate situations where they begin to feel too overwhelmed by negative emotions or mental fatigue; they will also make better judgments and will be more resilient. 
5. Expressing gratitude
Nothing about the remote working culture stops you from being grateful to your employees. Even when your team is remotely connected to you, you can express as much gratitude as you want. Every act of appreciation from your side will motivate your employees and add new layers of resilience to their characters.
When you express gratitude, your employees will feel valued and derive greater worth from their work. More than 70% of employees feel more optimistic about their work when their bosses express thankfulness. To add, 80% of them work with greater sincerity and enthusiasm when gratitude is present. Appreciation promotes greater positivity among employees, and this optimism is precisely what's needed to prevent remote working burnout instances. 
6. Seeking regular feedback from employees
We often talk about sharing regular feedback with employees as an effective performance management strategy. Continuous feedback sharing is the latest trend in the pursuit of aligning performances with organizational goals. But why does feedback have to flow only in one direction? It makes complete sense that even the employees should be able to share their feedback.
Employees should be able to speak up at all times. However, it's common that employees don't freely share their issues with their managers or bosses. Thus, silent struggling can push employees towards remote working burnout stages.
One of the best ways to help employees in such cases is to ask for their feedback. This feedback can also be in the form of surveys or questionnaires asking employees about workplace issues, if they want any changes in the company culture or if there are any conflicts within the team.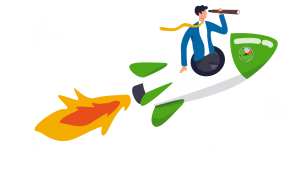 Want to keep your employees happy?
Encourage your team to keep up a healthy work-life balance.
Learn more
7. Cultivating trust and belongingness
Happy and satisfied employees are less prone to remote working burnout. But what does it take to inspire happiness and satisfaction in employees? How can employers promote greater delight among workers to safeguard them from burnout?
While there could be umpteen answers to this question, cultivating trust and belongingness are two strategies worth mentioning. As per Harvard Business Review, employees in companies that work on high trust are 40% less susceptible to burnout. Besides, in companies with high trust, employees exhibit 78% more engagement and 13% lesser absenteeism.
Now, the real challenge is how do you promote trust and belonging in a remote workplace. Here are some ways you can do that:
Social media shoutouts for employee recognition
Mentoring programs for employees
Ordering surprise meals for remote employees
Virtual employee engagement activities
Greater inclusiveness in decision making
Personally enquiring about employee wellness
Delegating authority and tasks to employees
Offering greater flexibility and autonomy to employees
To encapsulate, the fact that remote work is reshaping the future of the corporate world and employees are increasingly battling remote working burnout situations is undeniable. If organizations do not address the growing issue of employee burnout, their ignorance could prove costly. Employee burnout rates directly impact the engagement, retention, and growth prospects in any organization.
This is a guest post. Jessica Robinson is a charismatic corporate leader, a selfless educator, and a versatile content creator. Despite a management degree, her vision behind blogging is not only to follow her passion but to create more informed societies. Her selflessness reflects in every piece of her work on SpeakingNerd & TheSpeakingPolymath.
Did you find this article useful? Give it a clap!
Psst! You can clap more than once if you really loved it 🙂