Improving remote employee engagement: actionable tips for managers and team leads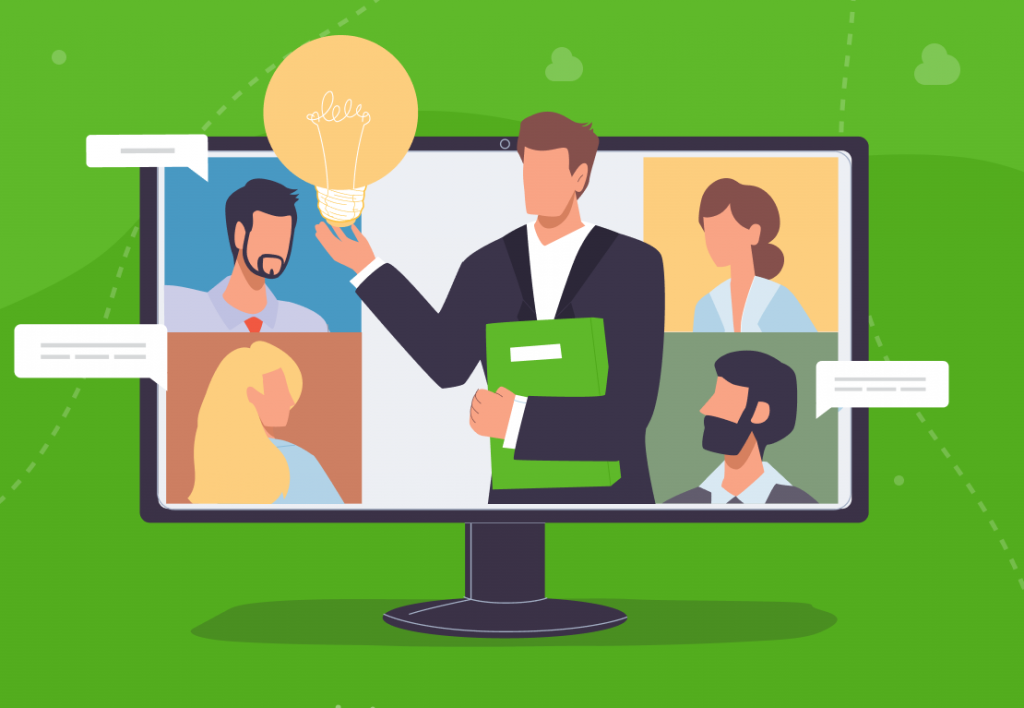 With remote work becoming a normality in modern business, remote employee engagement is a hot topic for many managers. Studies show an estimated 20-30% of the global workforce moving to remote work by the end of 2021. Working from home comes with both benefits and new challenges for leaders and managers – remote employee engagement being a notable one.
Remote work engagement is a common hurdle that leaders face as their teams shift to working from home. Addressing it has become lucrative as it improves productivity, efficiency, quality of work, and overall employee satisfaction. By taking a few of the steps we have outlined below, managers can lead their teams towards more substantial levels of remote team engagement and success.
Want to get the most out of your time?
Try DeskTime for free!
Try free for 14 days · No credit card required.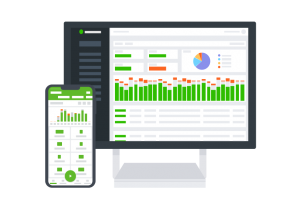 Grow your remote employee engagement skills and knowledge
Before tackling strategies on how to engage employees virtually, consider learning and training opportunities to expand your knowledge and give you first-hand experience.
Training sessions will give you the necessary tools to measure employee engagement and its side effects and strategies to motivate your team towards company-wide goals and missions continuously. As business leader Robert F. Smith states: "Give yourself that additional challenge: If I'm going to do this, how do I now do it at scale? And believe it or not, it isn't always accomplished through more money. It's often better organizational design and the thoughtfulness about your skillset and leveraging your skillset."
As a leader, you should always be on the lookout for growth opportunities. Since remote work results in predominantly virtual training, you have more flexibility to complete remote employee engagement courses at your own pace to improve your current skillsets and build upon new ones.
Consult with your team about remote team engagement
Effective remote communication is a significant aspect of remote employee engagement as it identifies employee pain points and allows an open forum for employees to voice their concerns and opinions.
A recent Interact/Harris Poll found that 91% of the 1,000 employees surveyed felt leaders lacked communication skills. Take time to analyze your current communication tactics. Do they lack emotional intelligence (EQ)?
To ensure you are exercising critical communication and avoiding poor EQ, consult with your team members regularly to understand better how they feel in their current role and learn more about their skills, expertise, and what drives them in their career.
When leaders take time to consult with their remote employees, they are better positioned to assist and act as a resource when team members seek training opportunities to support their professional growth. It also makes it easier for remote employees to offer their input towards aspects of current strategies, overall internal culture, and how those play into remote team engagement.
Use digital communication tools for virtual team engagement
Once you have established an internal team culture that supports open communication, consider implementing a virtual "open door" policy to be more accessible. Digital tools, among other virtual employee engagement tools, make it easy to remain connected no matter where your team is telecommuting from.
The purpose of setting communication principles is to build an effective digital workplace where collaboration and sharing are the norms.

Digital leader, Pearl Zhu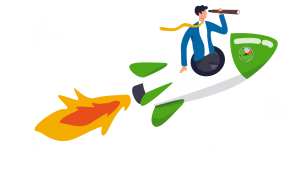 Want your business to thrive?
Boost your team's productivity and efficiency ratings with time tracking!
Learn more
Regularly scheduled virtual meetings and chat applications help leaders to stay connected and analyze how their teams are doing in their current day-to-day tasks, remain up to date on project demands, and collaborate as a team. It also creates a time to review employee performance to determine areas for improvement and praise areas of success. 
Being remote can slow down routine communication, so make it a daily or weekly priority to reach out to your team members through any means of digital communication and instill it in your leadership strategy.
Additional tip: Don't forget to add an element of fun into digital communication through virtual team-building activities. Check out these 17 remote team-building activities your employees will love! It's a great way to enhance team spirit and communication while having fun.
Assist with training, mentoring, and growth opportunities
Career development is a significant component of remote employee engagement and remote employee retention as well. When remote employees are stagnant in their role, they feel less motivated and struggle to see themselves settling into an organization long-term. Try implementing a remote mentorship program within your team to allow powerful knowledge sharing while also giving a chance to build upon your team's previously acquired skills.
Offering remote employees a chance to develop their careers shows your commitment to their growth, boosting morale and motivation. Training and learning opportunities can also be introduced through shadowing within their desired role or by taking online courses to gain a deeper understanding of emerging strategies.
All in all, when remote employees feel supported by managers throughout their career development path, they are more likely to stay engaged and remain a viable asset to the organization.
Practice employee recognition regularly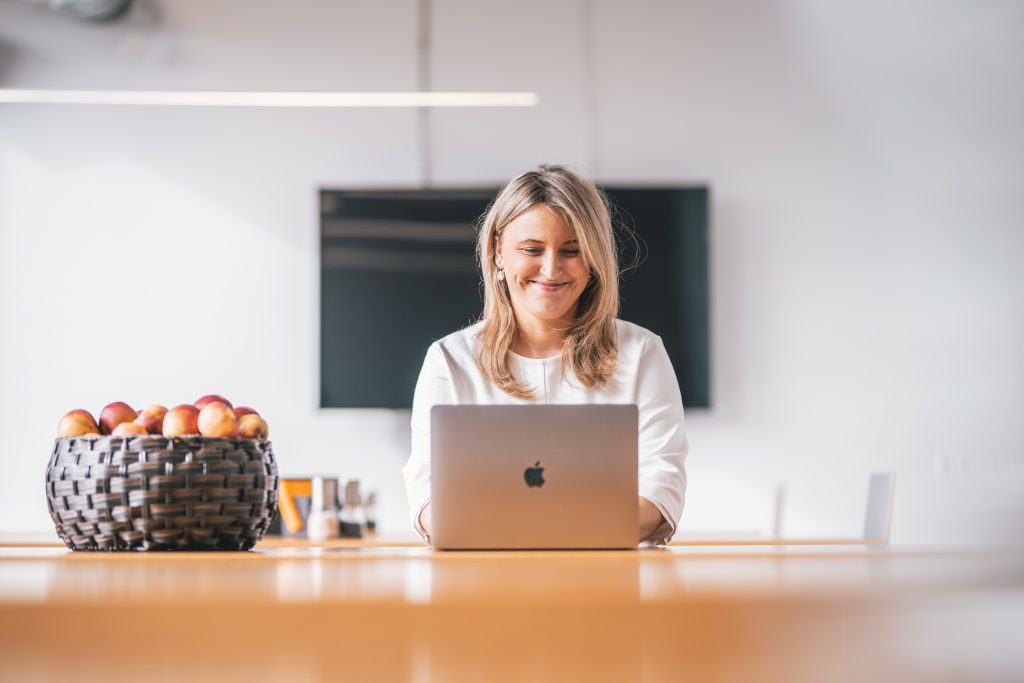 Employee recognition fuels remote employee engagement and also plays a role in overall employee happiness. When it comes to recognizing your remote team members for their hard work and engagement, you need to be timely and specific. Or in other words, recognize their efforts immediately after they have achieved or completed an important task, and be sure to tell them why they are being congratulated.
Remote employee recognition can be a small gesture like an email or shout-out in a virtual team meeting. It can also take the form of financial contributions like a promotion, pay raise, or annual bonus. It gives remote employees a benchmark for setting new goals and also makes them feel valued.
Whichever route you choose to take, ensuring employee recognition becomes a pillar in your team's culture keeps employees feeling appreciated, valued, and motivated to reach personal and company-wide goals.
Ask for continuous feedback
Feedback is the backbone of remote employee engagement. It is viable to seek feedback from your team and understand how to deliver it, especially while remote.
To start, analyze how you deliver feedback. Are you relying on digital messaging or taking time to meet with remote employees "face-to-face" through virtual means? Giving positive or constructive feedback in real-time, especially on daily work tasks, can help give your remote team a sense of direction and alerts them to remote productivity and quality standards.
Be brief but precise in your feedback. If it's constructive criticism, be sure you are collectively facing the issue at hand and not making it a manager versus employee situation. Such an approach allows for growth, knowledge sharing and prevents hindered trust amongst you and your employees.
The same applies to receiving feedback. Be open-minded and listen to feedback delivered by your employees. This information can become the basis for improving your leadership skills to be more effective. It can also positively impact remote employee engagement by creating change from the people it impacts the most — your team.
Conclusions on how to engage remote employees
Overall, same as with an in-office team engagement, communication is one of the most crucial components of ensuring remote employee engagement. Whether it's communicating with your employees to receive feedback, improving your communication skills, or assisting employee growth – being in touch with your team is highly important.
Remote work can feel lonely quite often. But oversaturating it with virtual meetings also doesn't do much good for employee productivity. So, seek the balance between virtual communication and hours of deep work, and use the newly learned tactics to improve remote team engagement within your company.
Wish to learn more about employee engagement and how to improve it in your organization? Here's a video covering ten tips every manager and employer should know!
Did you find this article useful? Give it a clap!
Psst! You can clap more than once if you really loved it 🙂