Recognition ideas for remote employees to ensure they feel appreciated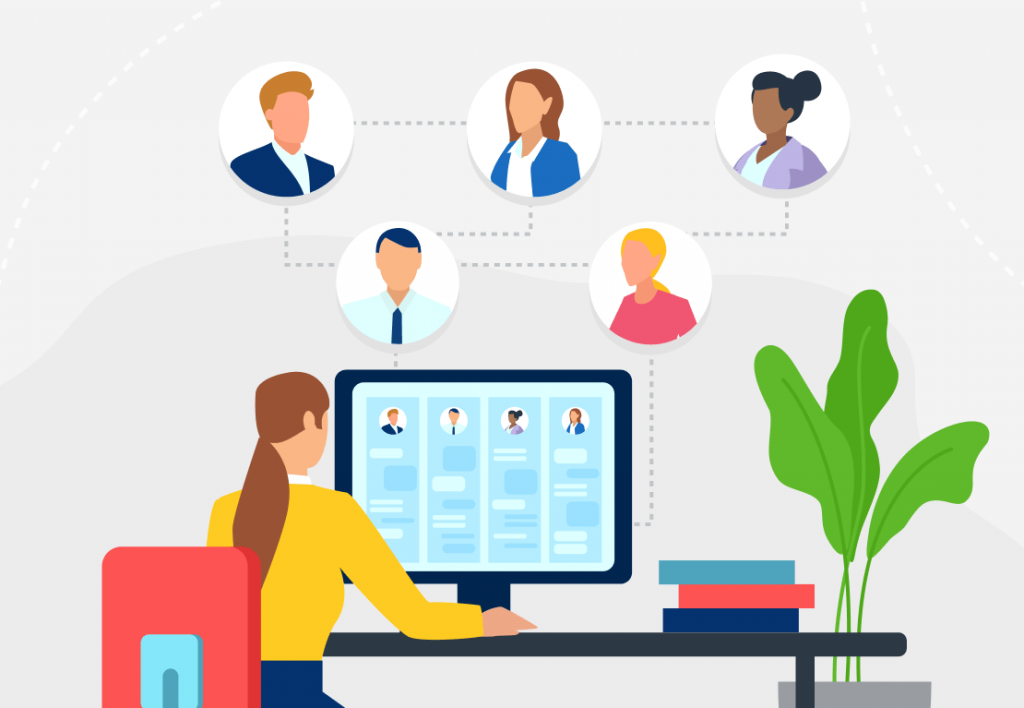 The recent years have seen a rapid rise in the remote working culture, making employees seek recognition ideas for remote employees more often than before. While remote work can be fun, it might make employees feel isolated over time. As most remote workers juggle between work and family responsibilities, they are often at the edge to feel anxious and lose motivation. 
When managing a remote team, it is essential to make team members feel valued for their contribution to your company. Thus, implementing some remote employee appreciation ideas is crucial to make them feel good about their work performance. 
However, making remote employees feel valued can be a trickier task than it seems at first. To help you out, here are some ways to provide employee appreciation for remote workers. Dig in!
Want to get the most out of your time?
Try DeskTime for free!
Try free for 14 days · No credit card required.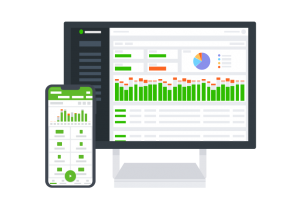 How to show appreciation for remote employees
If you're leading a remotely-based team, these seven ideas on how to show appreciation for remote employees will be a great help for you in the sometimes complex remote management process.
1. Follow a structured orientation process
Every new employee needs a few days to understand the company, its culture, mission, and vision. When hiring employees remotely, do not overburden them with work and expectations from the day they join. Give them time to reach a certain comfort level and adjust themselves as per the company's culture. 
Remote workers do not share the workplace with their colleagues and get fewer chances to communicate with other employees working in the company. This makes it difficult for them to establish a strong bond with the company and feel valued.
To make your new remote employees feel comfortable, make sure to follow a well-structured orientation process. While defining the onboarding process, focus on points that will help your new employees understand the company, its people, and the tools and resources used. It will make it easier for them to get familiarised with the new working environment.
2. Offer professional development opportunities
All employees highly value professional growth – be they remote or not. However, more than 30% of employees say that pandemic has lessened their professional development opportunities. Lack of in-person conferences, seminars, and other industry events may have been at fault. Thus, adapting to online events and courses may be a solution to providing your employees with professional development opportunities in times of remote work. Moreover, it's also a good recognition idea for your remote workers.
For example, you can enroll your remote employees for webinars or conduct one-to-one training designed to improve their work habits. If professional training is out of your budget, you can gradually assign new and challenging tasks to your employees and encourage them to get out of their comfort zone. 
3. Provide remote employee appreciation by giving regular feedback
Consistent communication with your employees is essential to keep them engaged in the remote work environment and provide remote employee appreciation. Keeping minimal communication over emails might make your employees feel unsure, anxious, and less productive.
As employees like to be appreciated, sharing timely feedback is a great recognition idea for remote employees. Whether it's positive or negative, providing detailed feedback will give your employees some peace of mind. It will also help remote employees understand their position in the company and the value they add to the workplace. Additionally, they will feel motivated towards their work and try to improve any imperfections reflected in their work.
4. Show gratitude
In a remote working environment, you might get few chances to show gratitude towards your employees. But directly expressing your appreciation of their work is a recognition idea for remote employees that you cannot overlook.
When conducting a group meeting, you can give an example of an employee who worked hard to exceed your expectations. Additionally, you can give a shout-out on your social media page by recognizing employee of the month. If you prefer to provide a one-to-one recognition, then send an email to your employee or honestly praise your employee during a call.
Depending on your company's culture, you can align the criteria for the recognition of your remote employees.
5. Prioritize two-way communication
Another valuable recognition idea for remote employees is prioritizing efficient communication. Instead of just assigning work to your remote employees, involve them in the project by encouraging them to share their ideas and feedback.
Additionally, if a previous project was not as successful as you imagined, take the opinions of your employees to see how you can work together and improve your future work.
Involving remote employees in a conversation and asking them questions encourages collaboration and builds trust. You can also be transparent about the state of the business and share any challenges that you might be facing.
Communicating your expectations with your employees in both challenging and happy times will make them feel that you care for your employees and their role in your company.
6. Invest in technology to make work easier
In a remote working environment, your team might be scattered all over the world. Thus, one of the most effective virtual team recognition ideas definitely is implementing technology solutions to make work easier for remote employees.
Today, there are different tools and software available. By investing in technology, you can give immediate, secure, and reliable access to company information and data that your team might need at any time or from any place. 
Moreover, you can use different tools to assign work and track the progress of projects in real-time. These tools will make it easier for your remote employees to organize, prioritize and sync their work. 
As you might never meet your remote employees in person, they might hesitate to share their personal information. However, by taking proper security measures, you can ensure your remote employees that the personal information they provide is protected.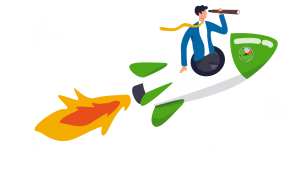 Want to keep your employees happy?
Encourage your team to keep up a healthy work-life balance.
learn more
7. Offer flexibility
People often prefer to work remotely as it gives them additional recreational time and freedom to work from their preferred operating environments. People who switch from full-time cubicle jobs to remote jobs crave a flexible working environment. Thus, allowing flexible work hours is an employee recognition idea for remote workers you could implement.
Rather than forcing your remote employees to work based on your pre-defined working hours, give them the flexibility to choose their working hours. This will convey a message that you trust and appreciate the choices of your remote employees.
Conclusion on recognition ideas for remote employees
Employee recognition and appreciation are the best ways to build a trustworthy and long-term relationship with your workers – be they in-office or remote. However, a remote setting requires special attention to make sure employees feel valued and motivated. It may not be the easiest task for you as a manager, but it's worth it.
Have a recognition idea for remote employees that you'd like to share? Leave a comment!
This is a guest post by Anna Clarke. She specializes in education, marketing, business, and technology topics. As the owner of the online writing company 15 Writers, she has extensive experience in providing academic Literature Review writing help to students around the world.
Did you find this article useful? Give it a clap!
Psst! You can clap more than once if you really loved it 🙂