Top 10 remote work tools from 2020 (that we'll continue to use after the pandemic)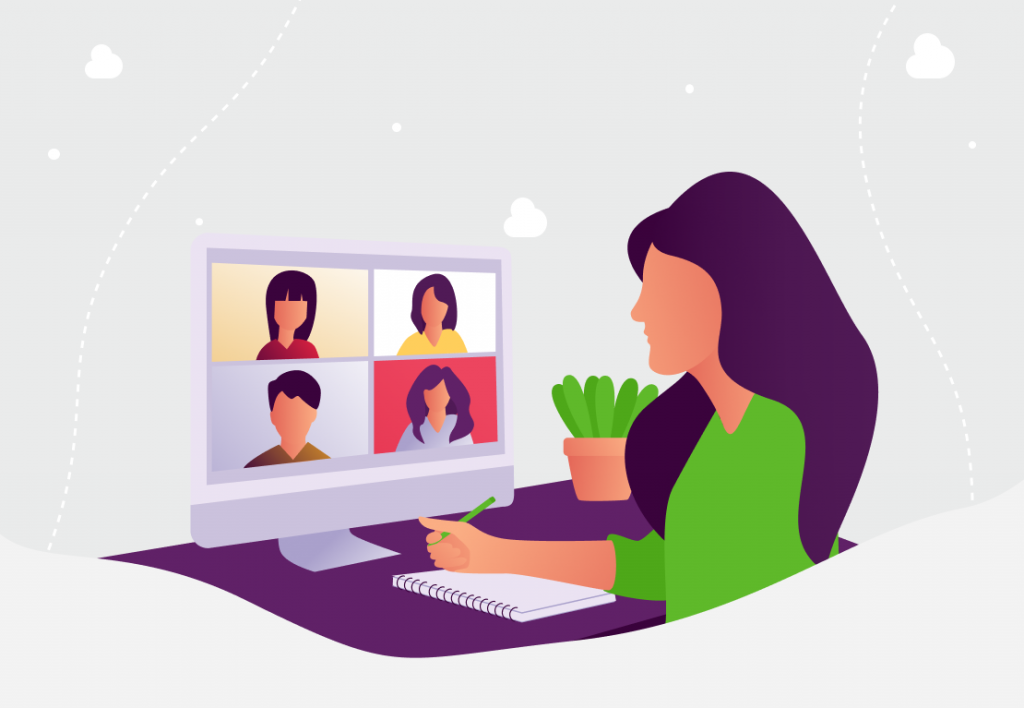 2020 was the year with a beautiful number and an ugly reputation. As the coronavirus spread and homes turned into offices, people flocked to remote work tools and apps that facilitated online communication.
DeskTime, being a time tracking app that automatically logs the use of productive vs. unproductive applications, is in a unique position to witness changes in consumer app-use behavior. With 323K users worldwide and tens of thousands of work hours tracked daily, we were the first to see which apps suddenly became massively popular. We have now compiled the consumer app usage data from 2020 and compared it to 2019, and we're ready to share it with you. 
This post includes remote work apps that have experienced a growth in usage and are among the top 50 tools used by DeskTime clients. We haven't included top apps like Gmail, Outlook, or Excel that are stable leaders in the most-used productive applications list but aren't exactly remote work tools.
In addition to our data analysis, we explain why these remote work apps gained popularity last year and why they will remain relevant in the future. Ready? Let's go.
Want to get the most out of your time?
Try DeskTime for free!
Try free for 14 days · No credit card required.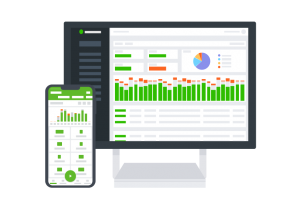 1. Google Docs (1.3M hours)
There are two types of knowledge workers – those who work with licensed tools and platforms and those who work on the cloud. The former are usually designers, architects, engineers, developers, and other technical professionals who need sophisticated programs to perform their tasks.
Meanwhile, writers, project managers, and marketing specialists mostly work on the internet and use different communication apps and cloud-based remote work tools like Google's Docs, Sheets, or Slides. Of course, there are countless other cloud-based services specific to each profession and industry, but GSuite is probably the most comprehensive platform designed for writing, sharing, and communicating.
Tools like Google Docs were relevant before the pandemic, are indispensable now, and will remain highly demanded in the future. From the DeskTime data, we can see that Google Docs is the 5th most used productive application with 1.3 million hours tracked. In 2019, it was #6, and 444 thousand hours were tracked on this app. This growth can be attributed not only to the pandemic and the growing need for remote work collaboration tools but also to the significant increase in DeskTime users.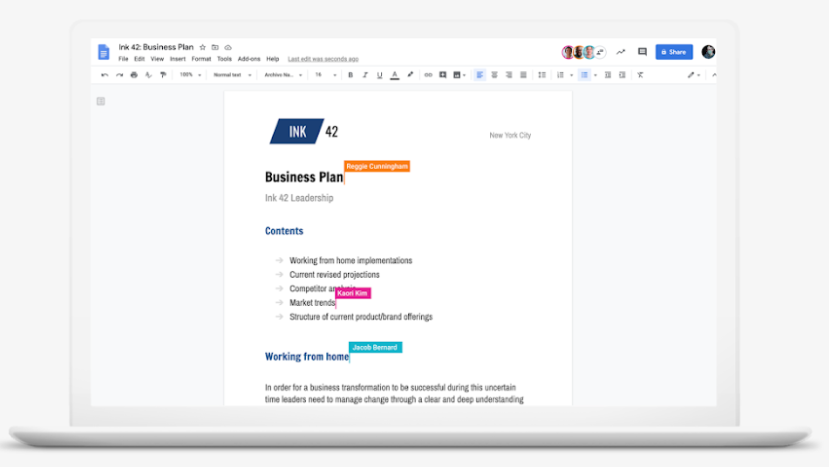 2. Skype (1.2M hours)
Surprise surprise… The communication app with the biggest usage increase since 2019 is Skype! This legendary chat and video calling app was used for 1.2 million hours in 2020, double the amount tracked in 2019.
Skype was a pioneer of remote communication back in the early 2000s. Until recently, Skype's usage may have seemed to be declining, but the pandemic has given a new boost to this communication app, with around 40 million people now using Skype daily.
That said, the future of Skype is not clear. As a Microsoft product, Skype has gone through several revamps in the last decade, but lately, Microsoft has prioritized its newer product Microsoft Teams (#5 on our list), leaving Skype somewhat in the shadow.
Despite Microsoft's focus on their Teams product, they quickly reacted to the surge in Skype's popularity, introducing features like "Meet Now" that lets people create video meetings on the web without forcing all participants to sign up or download software. Thanks to such adjustments to the changing times and as DeskTime data also suggests, Skype is not yet going anywhere and will still be a massively popular app after 2021.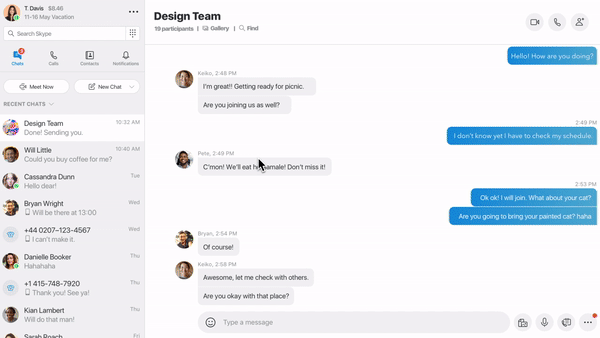 3. Slack (1.15M hours)
Slack is a stable leader in DeskTime usage stats, and it's one of many remote work tools that has experienced a massive influx of users since the start of the pandemic. However, Slack isn't like Zoom that many people discovered only thanks to the pandemic. While being a remote collaboration tool, Slack was actively used by teams in offices long before the global health crisis.
In our top app's list of 2020, Slack takes 11th place, with 1.15 million hours tracked. It has seen impressive growth since 2019 when 360 thousand hours were tracked on DeskTime. Still, its position on our top used apps is constantly #10 or #11. This coincides with the fact that, in general, DeskTime's user count is multiplying, along with the hours tracked on Slack.
4. Microsoft Remote Desktop (1.14M hours)
Remote Desktop is not exactly a standalone app, but rather Microsoft's protocol enabling users to connect to another computer over a network connection. If you need to access a different computer from your pc, the Microsoft Remote Desktop tool will let you do that as long as the computer is turned on and set up for remote connection. This remote work tool enables you to open files, work in programs installed on a specific computer, fix a problem, or simply work remotely.
It's not a surprise that such a remote work facilitating tool is among the most-used apps during the times we live in. DeskTime data indicates that in 2020, users tracked 1.14M hours using this remote work tool, making it #7 in our last year's top apps. Compared with 2019, "only" 361K hours were counted using the Microsoft Remote Desktop assistant.
5. Microsoft Teams (841K hours)
Microsoft launched Teams in 2017, and since then has been heavily pushing the use of this tool across the entire Microsoft 365 family of products. This tactic seems to be working, and DeskTime's data supports this. In 2020, Microsoft Teams was the 15th most popular productive application among DeskTime users, with 841 thousand hours tracked. This is a major jump from the 43rd position in 2019 and only 50 thousand hours tracked.
But that's not all. If we take a sneak peek in the Q1 data of 2021, we see Teams in the 7th position with 528 thousand hours tracked up until the writing of this article. We've also responded to this trend and published a blog post about How to Use Microsoft Teams and Its Best Features Like a Pro.
Teams is on the rise, and Microsoft is also actively promoting this tool among individual consumers and families, not just businesses. With the app's helpful features like shared to-do lists, photos, and features that help organize trips or social gatherings, Microsoft Teams will remain on our radar.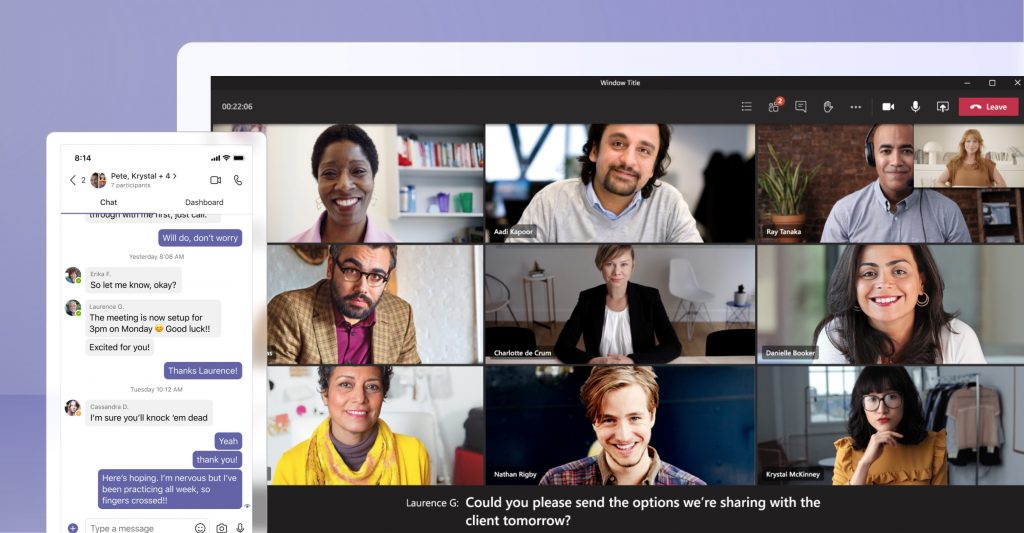 6. DeskTime (374K hours)
We're happy to see that one of the most popular apps among DeskTime users is… DeskTime! Actually, it all makes sense, and here's how.
In 2020, the amount of DeskTime users tripled. As hundreds of millions of people around the world became homebound, the need for remote work management tools became critical. Increasingly more managers chose DeskTime to foster accountability and productivity within their teams. And more and more freelancers and students opted for DeskTime to keep their motivation and productivity high.
In 2020, DeskTime users spent 374 thousand hours on the DeskTime app – either checking their individual or their team's productivity stats, scheduling shifts, issuing invoices, managing projects, or using other DeskTime features. In 2019, the same metric was 86 thousand hours – this means that DeskTime has been used 4x more than before the pandemic.
It's clear that DeskTime will remain an indispensable tool after the pandemic as well. As millions of employers have realized that worker productivity doesn't suffer in a remote setting, DeskTime will still be used to plan workdays and weeks in a more efficient and healthy way. For example, managers can check if employees aren't overworking themselves and increasingly encourage their teams to take a rest or do some exercise during work hours and then put in the work hours when they feel productive.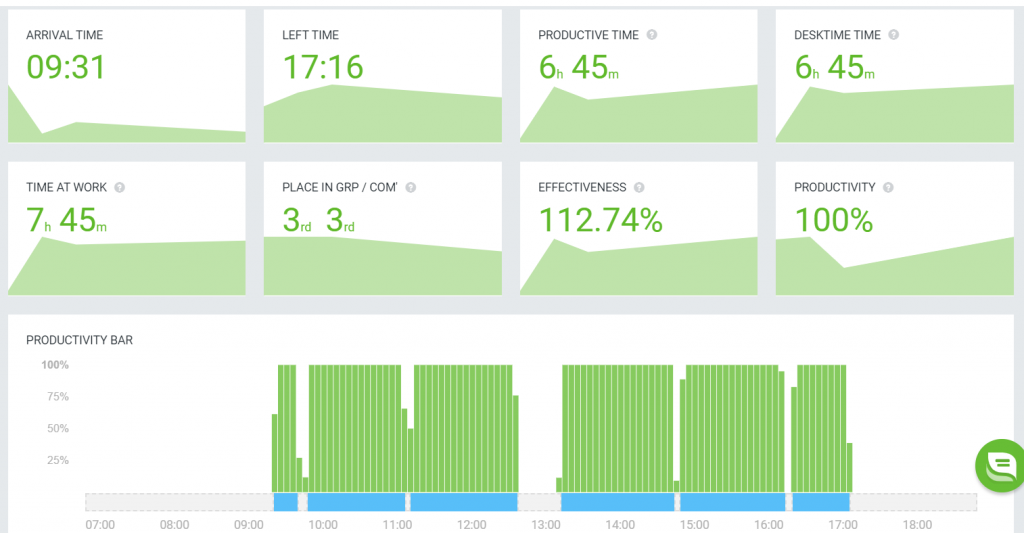 7. Google Meet (300K hours)
In 2019, Google Meet didn't even make it to the top 200 productive apps tracked by DeskTime. However, in 2020 this remote work communication tool jumped to the 24th most popular app, with almost 300 thousand hours spent using this app. Our initial data from 2021 shows that Google Meet has climbed up to the 17th position. So next year we might see it among the top 20 or even top 10 most used productive apps.
Due to the Covid-19 pandemic, the global use of Google Meet grew by almost incomprehensible numbers, reaching a 30-fold growth in Q1 of 2020 and adding millions of users every day. To show goodwill and open doors to more users, Google suspended its usual 60-minute limit for unpaid accounts. Needless to say, this remote work app isn't going to lose its popularity anytime soon.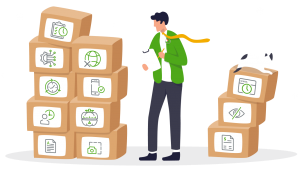 Want your business to thrive?
Using time management software is a smart way to optimize business costs.
Learn more
8. Zoom (260K hours)
If there is an app reaching even more astonishing growth than Google Meet, it's Zoom. This app that wasn't initially aimed at personal use became the early favorite among the millions of remote workers, its daily meeting participants count soaring from 10 million in December to 300 million by April.
On DeskTime's top used apps list, Zoom jumped from 131st place in 2019 to 26th place in 2020. However, our users still preferred Google Meet over Zoom, with 260 000 hours tracked using this app.
Since the start of the pandemic, zoom and zooming have become eponyms representing all kinds of aspects of professional and social lives happening online. Zoom meetings, zoom parties, and even zoom weddings have become symbols of a new reality. The Zoom app will definitely continue to be used even after the pandemic – at least for dispersed teams, distant family meetings, and safer and cheaper alternatives to in-person parties.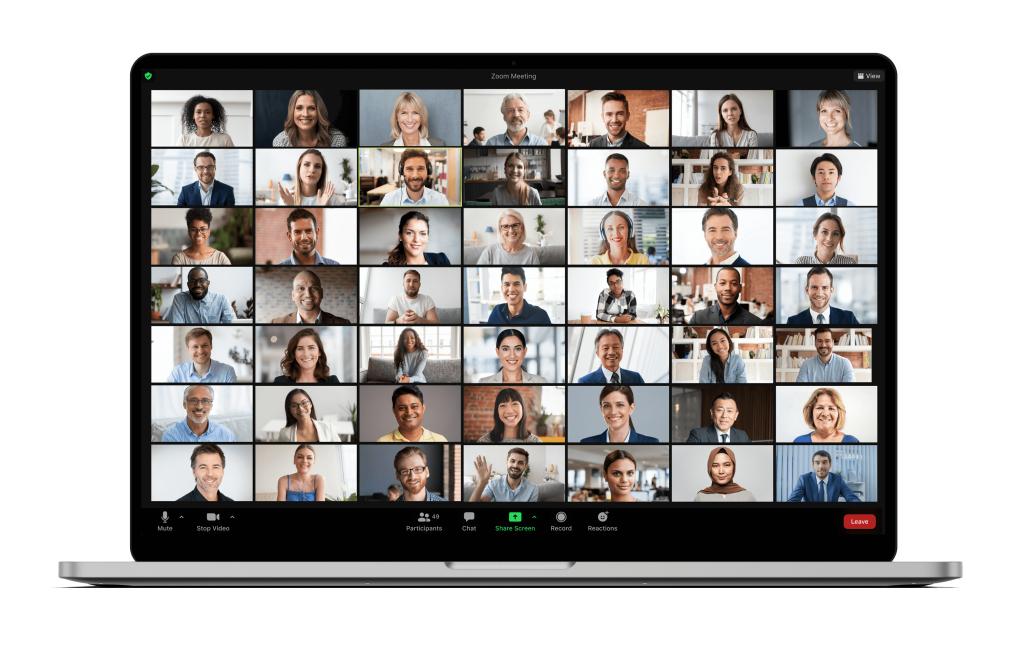 9. AnyDesk (200K hours)
AnyDesk is a remote desktop software that enables users to connect to a computer remotely, "be it from the other end of the office or halfway around the world." No wonder the popularity of such remote work tools has skyrocketed since dispersed working has become the new normal.
Many knowledge workers have turned to cloud-based remote work apps like Google Drive, while others have more sophisticated technical needs like working from complex licensed programs or sharing work sessions with colleagues. With such requirements, tools like AnyDesk come to the rescue providing reliable and secure remote desktop connections.
Understandably, the need for remote desktop tools became more acute with the pandemic. In 2019, AnyDesk wasn't even in DeskTime's top 200 most-used apps. But in 2020, this remote collaboration tool is #36 with almost 200 thousand hours tracked by DeskTime users.
10. TeamViewer (74K hours)
TeamViewer is a well-known remote access and remote control software, allowing access to computers and other devices, as well as their maintenance from afar. This remote work tool is free of charge for non-commercial use and had already been installed on more than two billion devices before the pandemic.
TeamViewer has been around since 2005, but it experienced a boost during the pandemic when people flocked to its remote connectivity services to work from home. In the first quarter of 2020, TeamViewer reported a 75% jump in billings.
DeskTime users, too, have been benefiting from the remote work possibilities provided by TeamViewer. In 2020, DeskTime tracked 74 thousand hours of productive time users spent on the TeamViewer app. In 2019, it was only 18 thousand hours.
Since more people have learned about TeamViewer's remote control possibilities, they will continue to use this remote work and collaboration tool. Sure, people will return to offices as the pandemic finally ceases and vaccination speed picks up. But remote work will remain as a flexible work option letting TeamViewer hold its positions.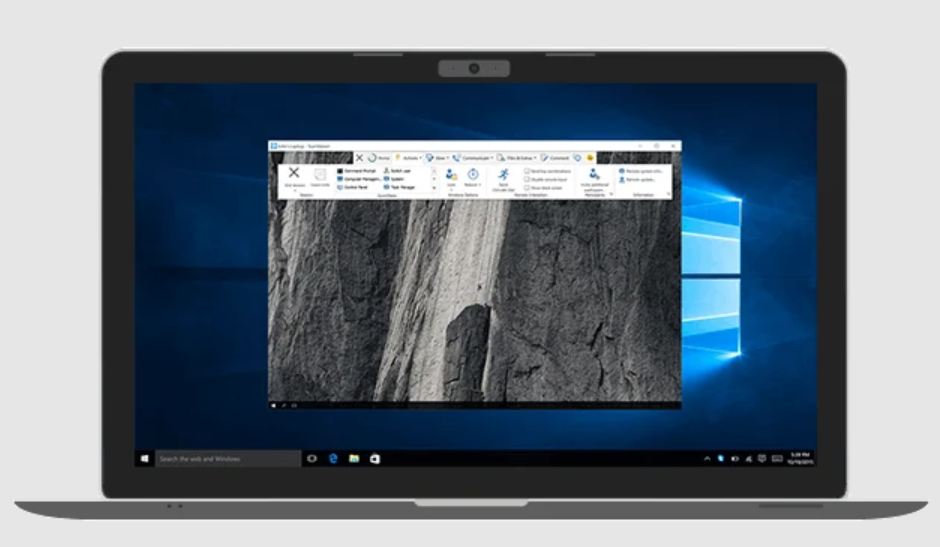 The renaissance of remote work tools
If we look at this list as 2020's Billboard Top 10 of workplace apps, then these remote work tools became superstars (and aren't going anywhere anytime soon). In fact, the pandemic would seem even worse without these (and many other) useful tools that make remote work and communication in general easier and more effective.
We're glad that DeskTime is one the tools that support remote workers and help us find ways to optimize our workday and improve work-life balance.

Remember, if you want to give it a try, our free trial is up for the taking.
Did you find this article useful? Give it a clap!
Psst! You can clap more than once if you really loved it 🙂