Can I restrict employees from using Private time?
In Settings → Account you can disable the Private time feature for the whole DeskTime account.
To do this, put a check in the box 'Disable private time'. When this is disabled, none of the users will be able to use the Private time.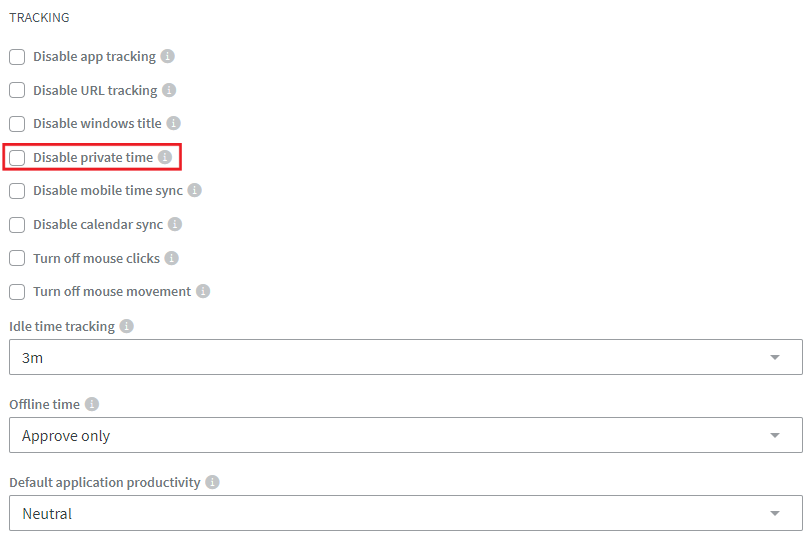 Instead of disabling it account-wide, you can restrict specific users from using the Private time instead. In this instance, go to Settings → Team Members → Edit, and disable the Private time from there.