How does the Mobile app work?
The DeskTime mobile application is available on Google Play for Android devices and the Apple store for Apple devices.
Keep in mind that the mobile app will not be able to automatically track activities done on the phone. Here is a guide on how to use the Mobile app timer.
Using the mobile app, you can check your tracked time, add offline time or use the manual timer to add hours worked, as well as contact DeskTime's support team. If you are an admin, you can also view the Dashboard and tracked the times of other employees. All of these are explained below.
Dashboard
The Dashboard is available to Admin level users of DeskTime. Here you can see an overview for the current day or navigate to previous days using the buttons at the top. You can view the average productivity of your employees, how many people are late today and who hasn't come at all. Pressing on any of the counts will open a list with additional details on each of the stats.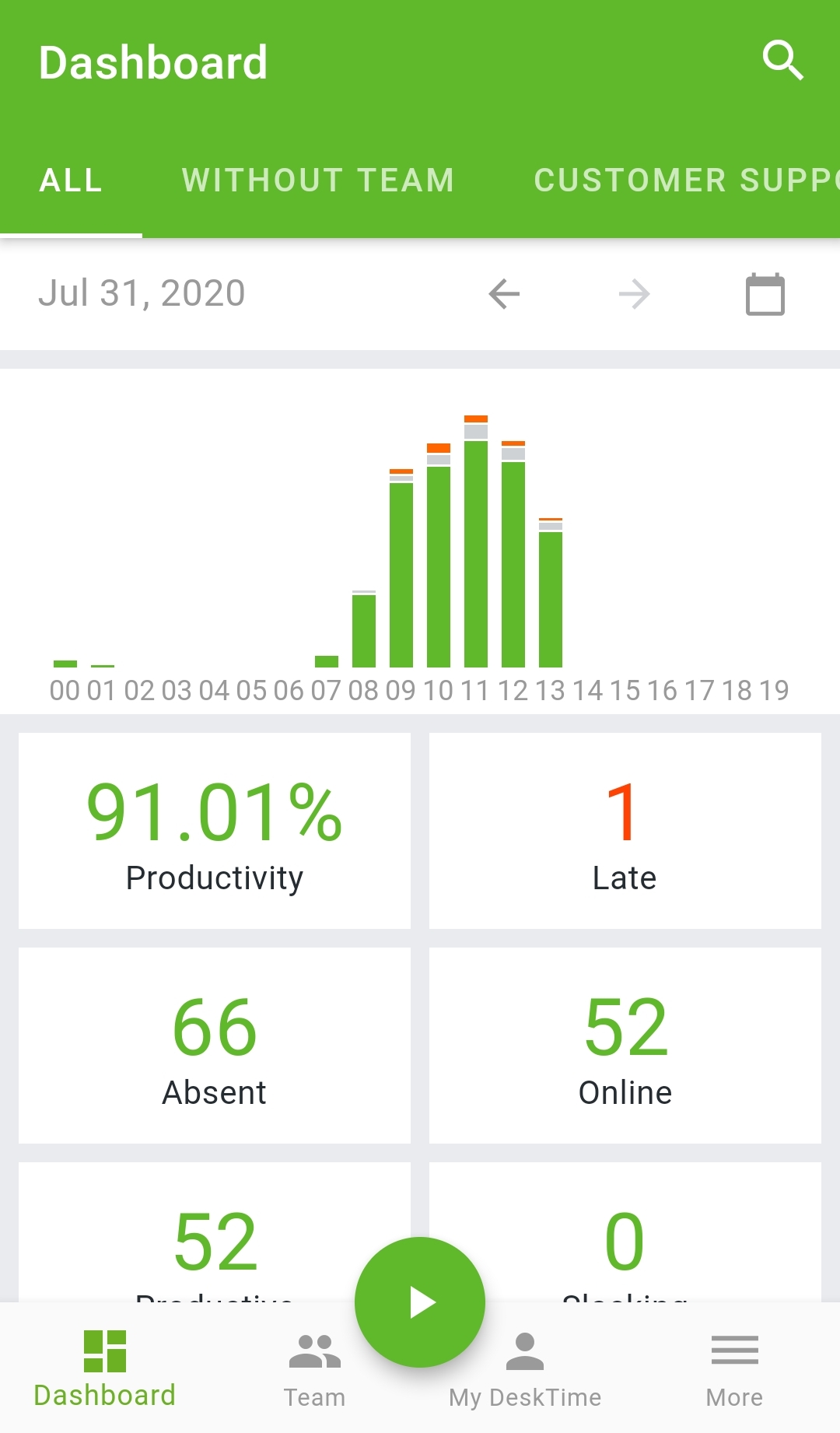 Team
On the Team section, you can see what each employee is doing at the moment - are they online or offline, what application are they working on, as well as their attendance times for the day. You can navigate to previous days using the arrow buttons at the top or open any employee's personal page by pressing on their name.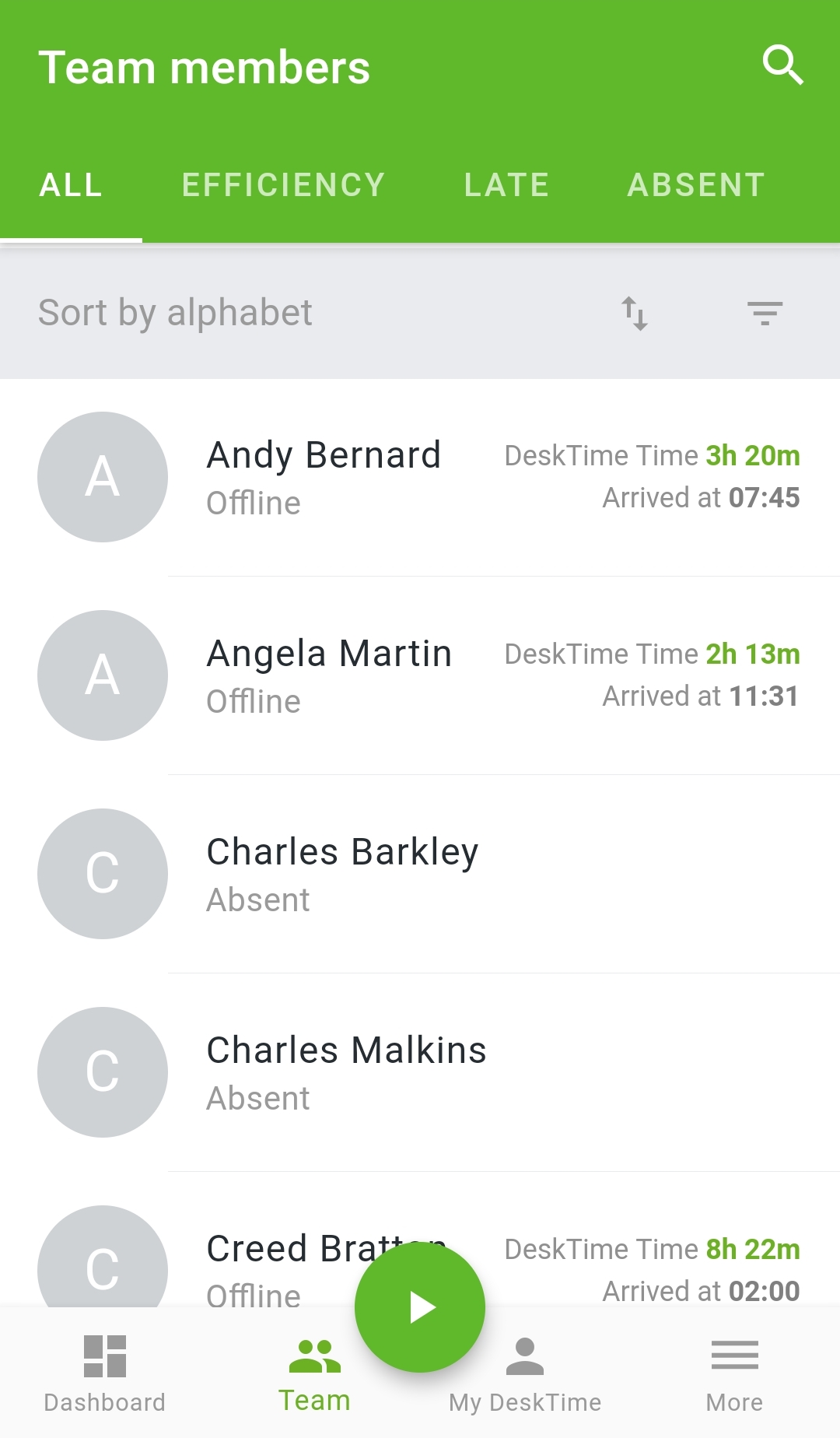 My DeskTime
In this section, you can see your personal tracked time for the day or for previous days by navigating away with the arrow buttons. All of the usual stats of productive time, effectiveness and arrival/leaving times can be viewed. Additionally, you can fill out idle time periods with offline time by pressing on the 'Assign time' option.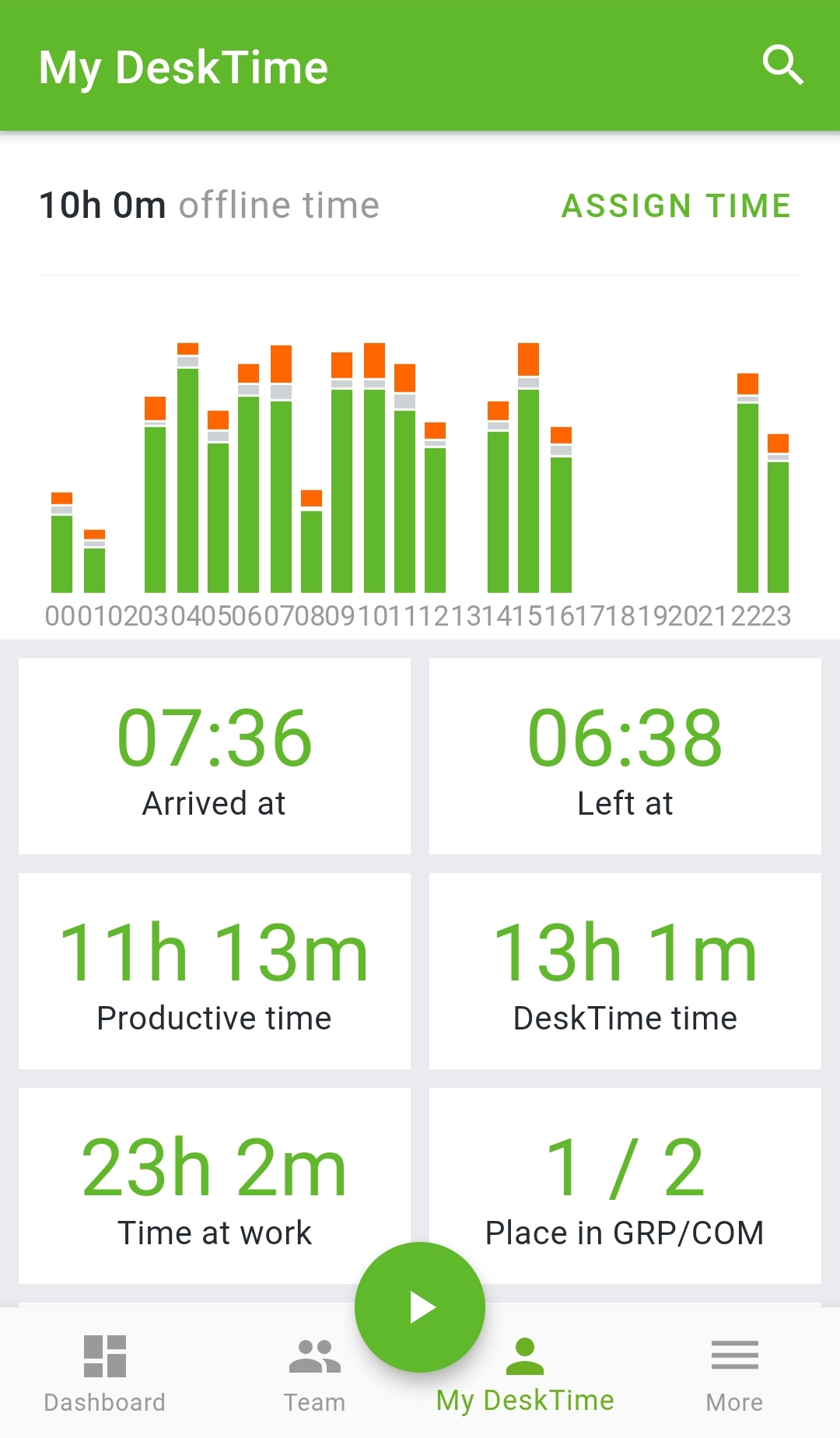 More
In the More section, you can edit your personal settings - name, email address, an account password, as well as your phone number.
You can send a message directly to our support team with the 'Support' button or read more about what DeskTime does and how it came to be with the 'About DeskTime' option.
Lastly, you can use the 'Logout' button to sign out of the application.