How to delete tracked time?
In case you have forgotten to enable Private time, logged out of the desktop app or there are some websites and applications you don't want your employer to see, the DeskTime app has an option to delete the tracked time.
1. Go to the MyDeskTime section, click on the tracked time in the Productivity bar, and an Edit tracked time pop-up will show up.
2. Adjust the time period, which needs to be deleted, using the sliders or write it manually: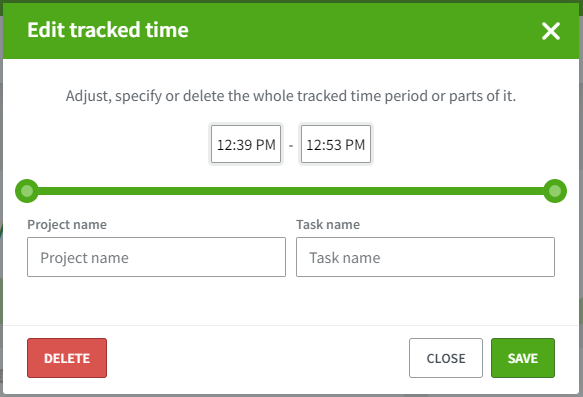 3. Click Delete and confirm the chosen period: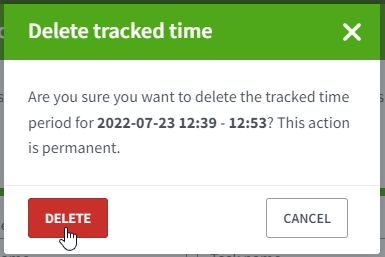 4. In that space you will see the deleted time period: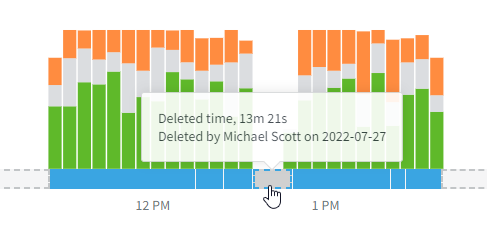 Important!

If you have deleted an incorrect time period you can edit that later on.
Click on the deleted time period and an Edit deleted time pop-up will show up on your screen.
Adjust the time if needed and click Delete.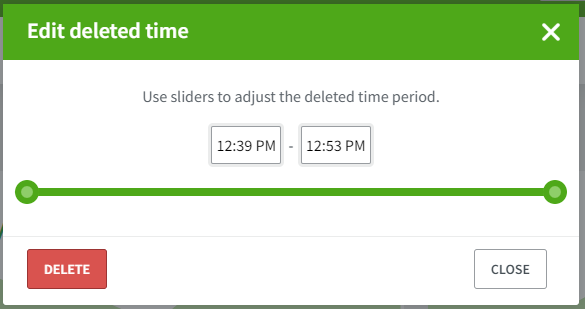 Now in that same place, you will have idle time.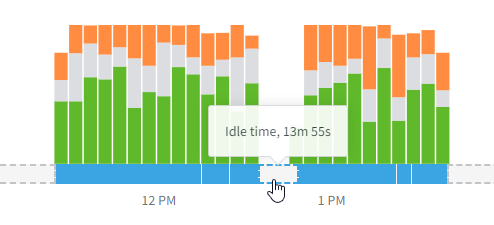 Keep in mind:
In case you can not edit your Deleted time:
Check your settings under Tracking if the option is disabled for your user: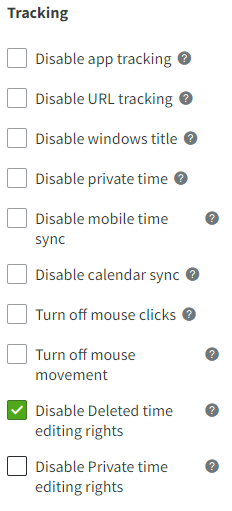 Or reach out to your account's Admin or Owner to edit the time period for you.