How to edit or delete the Private time period?
If you have accidentally forgotten to turn off the Private time when returning to work, you can easily edit or delete it completely later on.

1. Click on the Private time period on your Productivity bar: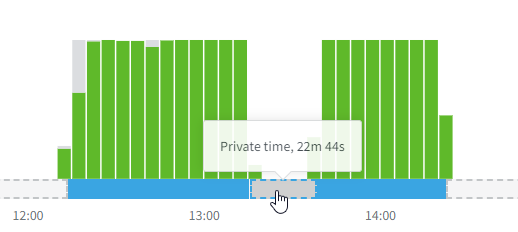 2. An Edit Private time pop-up will appear where you can adjust the time that must be deleted or erase it completely: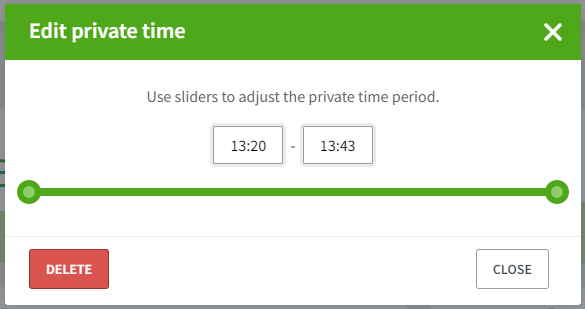 3. Click Delete and in the deleted part you will have idle time where you can add time manually if needed: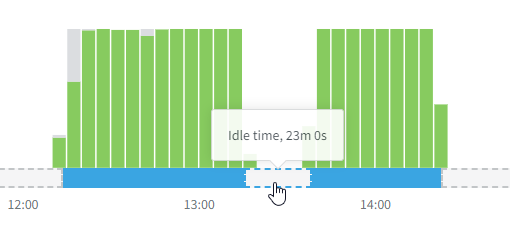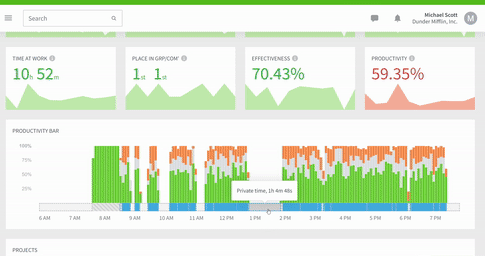 Keep in mind:
In case you can not edit your Private time:
Check your settings under Tracking if the option is disabled for your user: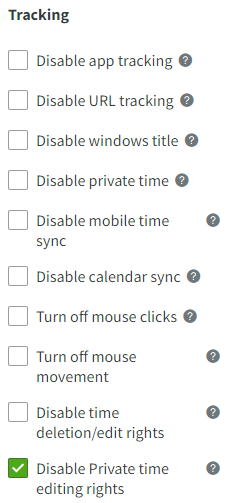 Or reach out to your account's Admin or Owner to edit the time period for you.