What does "The email has already been taken" mean?
When you wish to add a new user and the system shows an error message "The email has already been taken".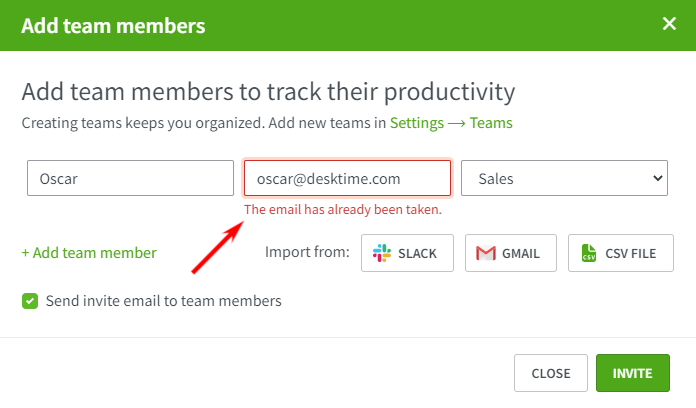 The problem is that the email you want to add to the Account is already taken, a user has created an individual account using that email address.
One email address can not be assigned to 2 different DeskTime accounts at the same time.
Following GDPR, the option to delete the Account is restricted to the person who has created it.
In this case, you would have to ask the user to delete the existing DeskTime account in order to add it to your Company Account.
To delete an account, it is necessary to go to Settings ➡ Account, and on the top, there is the option to "Delete Account". For more guidelines check out our article here.

If you need additional help, feel free to contact our Customer Support.