While the holiday season comes with joy and anticipation, it also comes with some added stress. It's a busy time of year and there's a lot to think about: buying gifts, planning holiday meals, decorating the home, attending holiday parties, and much more. Don't sweat it – we have some tips and tools to help manage your to-do list and stay productive during this busy time.
According to a survey conducted by the American Psychological Association, 78% of people report feeling happy often during the holidays, and 75% of people report feeling love, which is heartwarming indeed. There is also a downside though, as 38% of people report heightened feelings of stress. These are the main reasons why: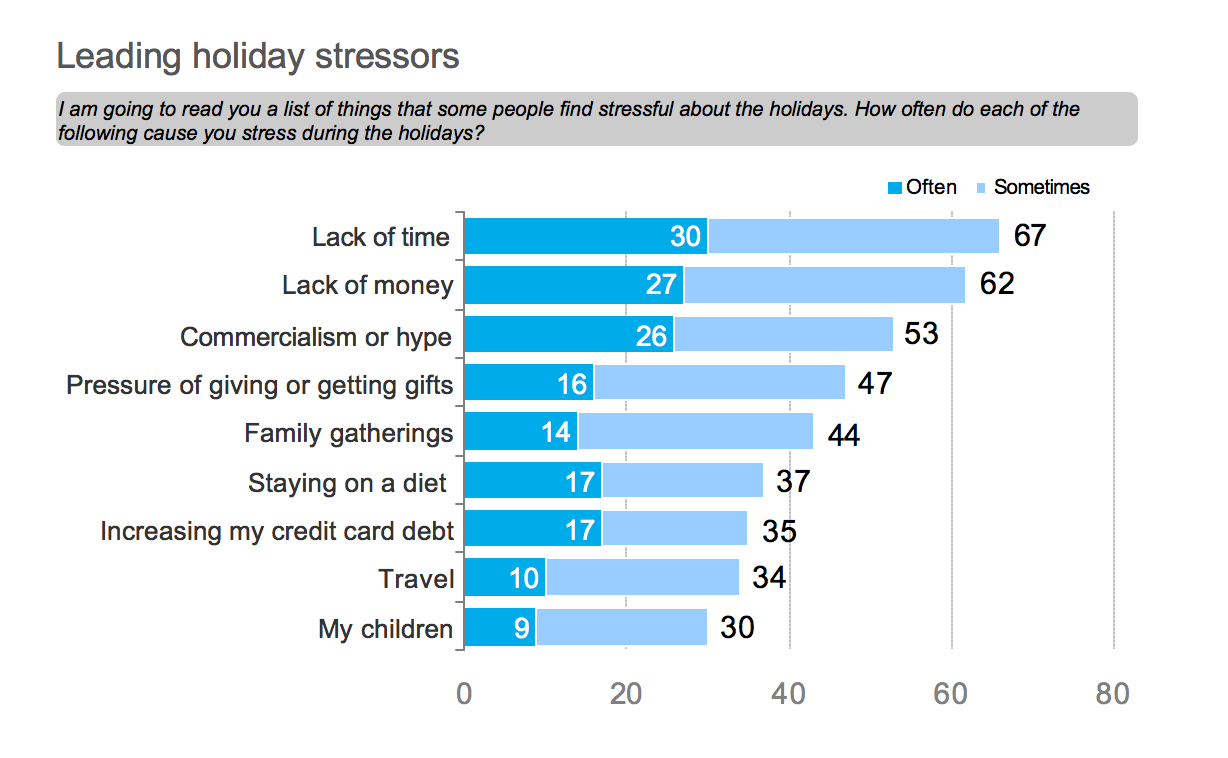 Source: American Psychological Association
Even with additional responsibilities this month, don't forget this is a time of joy! Follow these tips to stay relaxed, productive, and merry.
1. Get organized at work
With so much going on this season, it can be hard to stay focused at work. You'll also likely want to take a few days off to spend time with friends and family, as you should, but it also adds to the pressure of getting everything done.
At the beginning of every week, identify your most important tasks, mark down the due dates in your calendar, and prioritize. Complete the tasks that absolutely must be finished before you take off. We recommend Sunrise or Google Calendar to keep tabs on your schedule.
Try to get as much as you can done early so you don't have to stress closer to Christmas. And keep track of how much time you're spending on productive tasks with the DeskTime productivity tracker. Adjust your schedule if you notice you're getting too distracted.
2. Plan holiday meals
One of the best things about the holidays is the food. Delicious dinners, sweet snacks, spiced eggnog… There's so much for your tastebuds to look forward to. Browse recipes now and plan on what you want to eat, especially if there's something you need to bring to a party. Keep your favorites bookmarked (we like visual storyboards like Pinterest) so you'll know what you want to make when the time comes.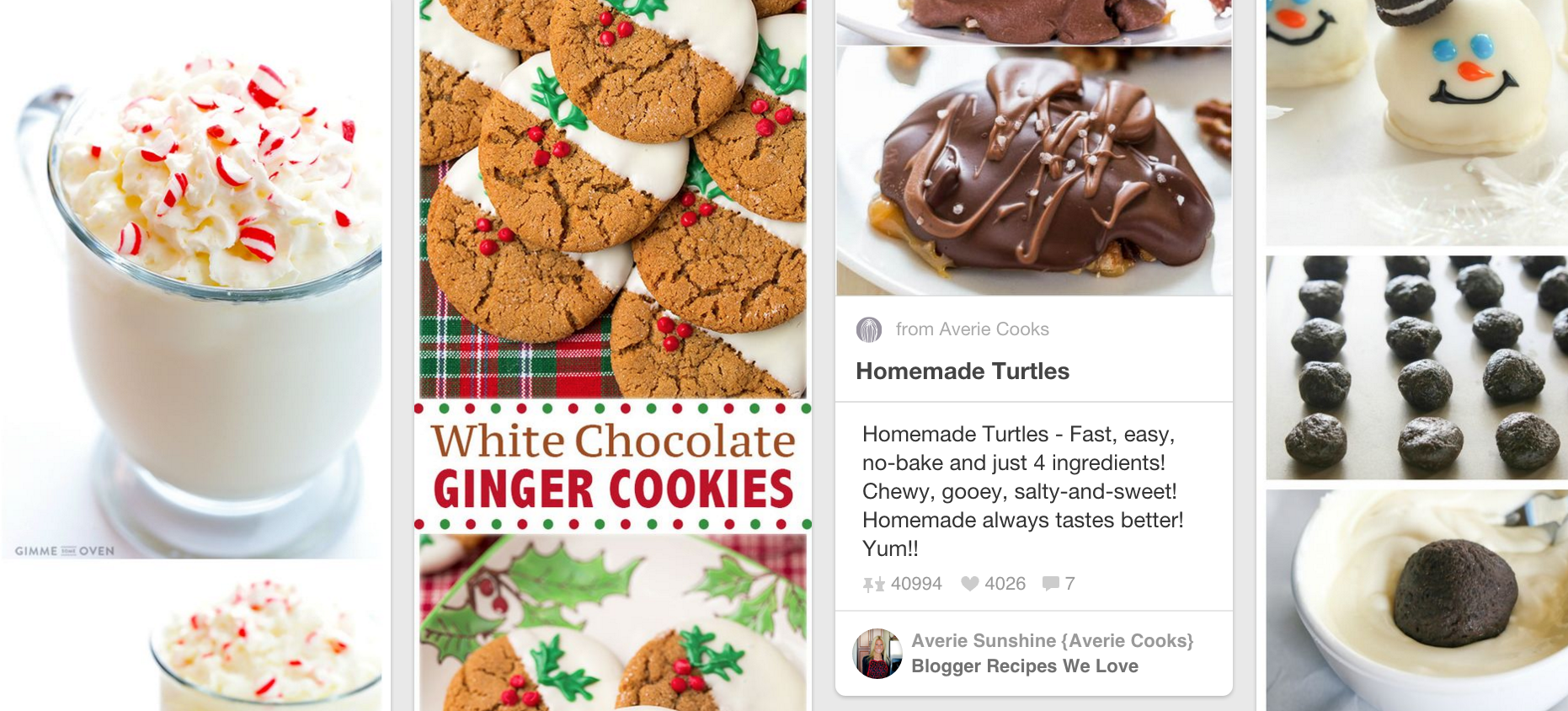 Pro tip: If you're planning on baking cookies, make the dough ahead of time and freeze it so your cookies come out fresh without the last-minute stress.
3. Budget
The holidays are usually hard on your wallet – last year, the average consumer spent $802 on holiday purchases. The pressure to spend money and buy everyone the gifts they want is also a big reason why people stress.
Keep cool by deciding early on what your budget is and stick to it. We recommend Mint to help you keep track of where your money goes. It's especially useful over the holidays, and a good tool to use during the rest of the year.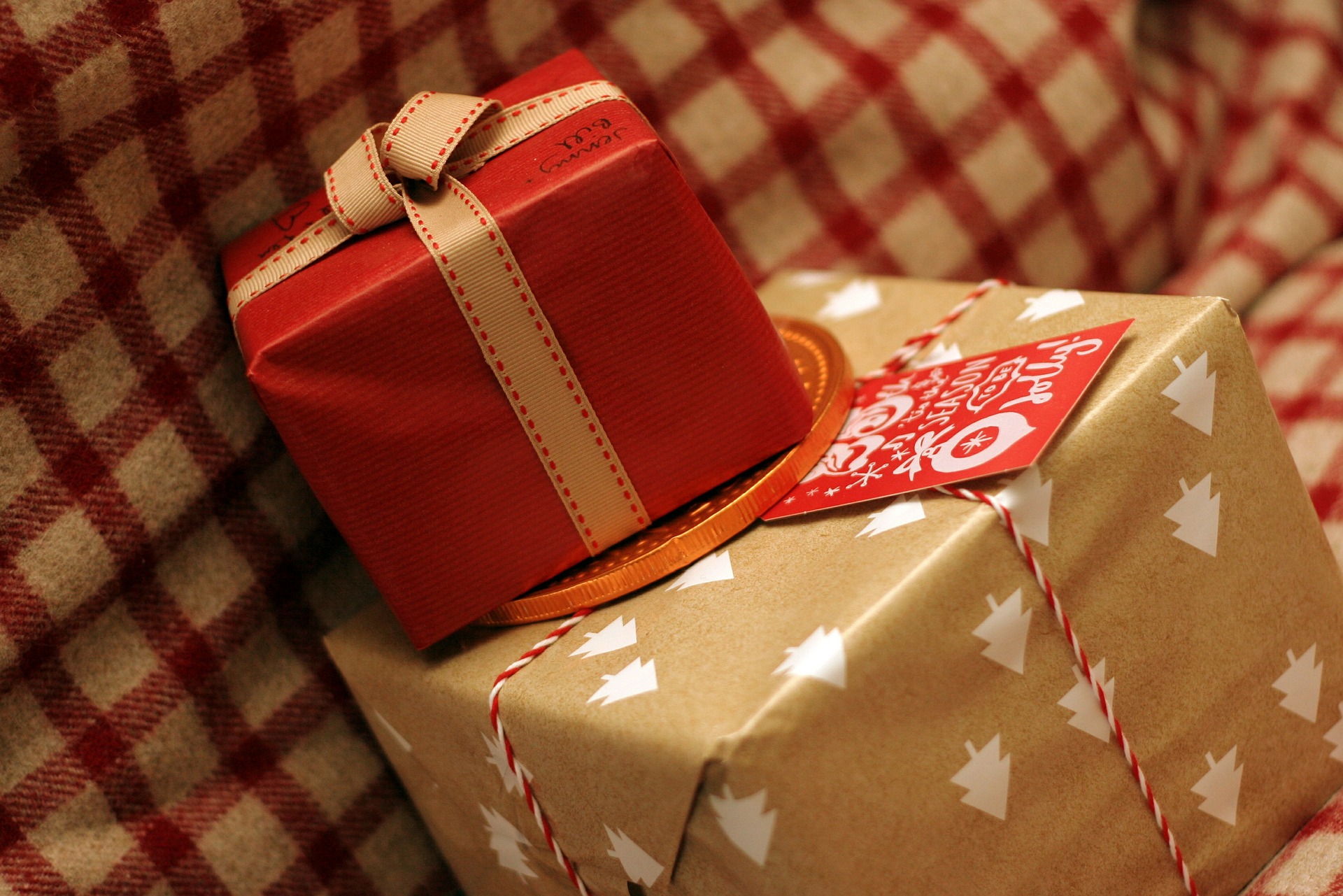 Avoid travel time, crowds, and long lines by doing your holiday shopping online. Shopping online is becoming the norm, as this year's Cyber weekend shoppers spent more online than in brick-and-mortar stores. Keep track of your budget and gifts you bought with gift list apps, like Christmas Gift List (Android) or Santa's Bag (iOS).
4. Remember it all
Even if you do have a handle on everything you need to do, it can be tricky actually remembering it all and getting it done. Keep a to-do list of all the things you need to remember – gifts, cleaning, cooking, etc. Google Keep is my personal favorite – it's a simple, no frills way to save lists. Any.do is another good one. It's more comprehensive and has a planner, reminders, lists, notes, and syncs with multiple devices.
5. Relax
This is the most important tip: relax. Take a real break from work and enjoy time with family and friends, that's what the holidays are for, after all. Taking breaks and vacation days has been proven to boost productivity, so take a few days now to recover from weeks of heightened craziness. You'll get back to work feeling rested and ready to tackle a new year.