It's the most wonderful time of the year, and the holiday spirit is taking over the office. Either you want it or not, sooner or later that's going to be the only thing you'll be thinking about. Therefore, here are three simple ways to bring the Christmas cheer in the office, and still be able to get things done.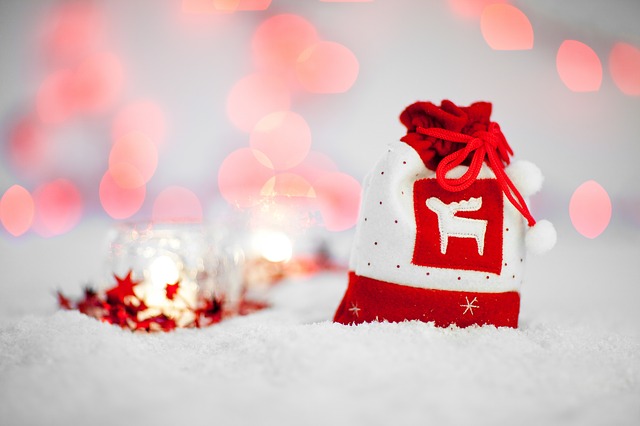 Turn on the Christmas music
Various studies have found that music has a positive effect on our productivity for many reasons. The world famous study that discovered the Mozart effect claimed that listening to Mozart's music for 10 minutes can make people more intelligent. Similarly, research done 16 years later found that classical music can improve workers' efficiency and accuracy. Nevertheless, other studies found that music boosts mood, increases motivation [1] and it can help us offset the behavioral fatigue that lowers our morale and makes us easily distracted. [2]
So what kind of Christmas music should you choose to boost your productivity? Familiar music is an effective mood and creativity booster, while music without lyrics is considered less distractive and thus more effective. Therefore, consider instrumental covers of well-known Christmas melodies. Also, major mode music has a strong positive effect on productivity, it boosts energy and improves brain activity, therefore choose Christmas songs that are rhythmic and sounds happy. Meanwhile, slower tempo music with a more predictable structure helps you relax and focus during a stressful workday.
Here's our Christmas playlist:
Snack it up!
Christmas is an eating season. There are foods that are traditionally associated with this season, like roast turkey, gingerbread cookies, clementines and mulled wine… For some, like me, these associations are so strong that even when eating gingerbread cookies during the summer, it still feels christmassy. So here comes another idea how to bring the holiday mood into the office – with a help of Christmas snacks.
While you won't probably bring a roast turkey to the office, you can still consider some little treats that are not only christmassy, but are also good for your productivity. Already mentioned gingerbread cookies can boost your iron intake that plays a key role in energy production. Or try dark chocolate dipped clementine slices, where the clementine contains vitamin C and the dark chocolate is a source of magnesium, which boosts your mood and improves focus.
Here are some Christmas-themed snacks for your inspiration: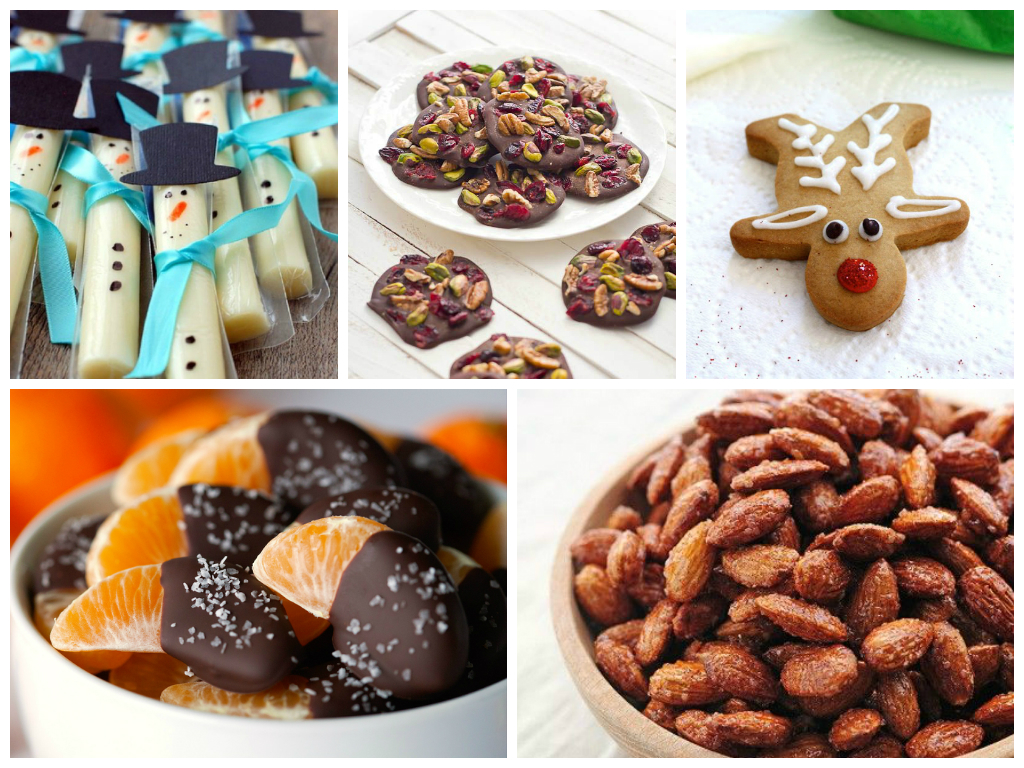 Holiday spirit's in the air
The other day my colleague brought clementines to work. As she was putting them on the table, she said:
''I hope everyone will take them to their desks and eat them there.''
Umm.. what? It didn't make any sense at first – many studies claim that eating at the desk is a bad habit. It makes us eat more and because of eating at the desk, it has 400x more bacteria than a toilet seat. Even though many of us are still ''sinning'' with that, that's probably not a thing to ''hope for''. But then my colleague explained: she wanted others to peel the clementines at their desks, or anywhere else in the office, so this Christmas aroma spread all around. She hoped that it would create the special Christmas feeling and boost everybody's mood.
Now, when you put it that way, this idea about clementine peels all around the office doesn't sound that bad anymore. Especially because this could be a way to boost the holiday mood without annoying office Grinches. Contrary to Christmas carols and various holiday decorations that could feel pushy, this is a non-disturbing way to bring the holiday spirit into the office.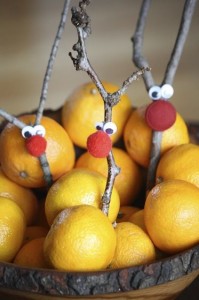 What's even better about Christmas scents that fill the office is that quite a few of them are actually used in aromatherapy for improving workers productivity. Like cinnamon that helps fighting fatigue, or pine that boosts energy. Or citrus scents (lemon, orange, clementine, grapefruit) that reduce stress, improve focus and boost your mood.
Therefore, put a bowl of clementines in the office room, add some Christmas songs to your work playlist and prepare healthy treats for your colleagues. Then, get ready for a productive holiday season!
Sources:
Oldham, G.R. et al. 1996, Can personal stereos improve productivity?
McBride, C.A. 1992, "Muzak Fine-Tunes Its Sounds to Maintain Productivity, Boost Morale"