Office workers don't want to return to "normal"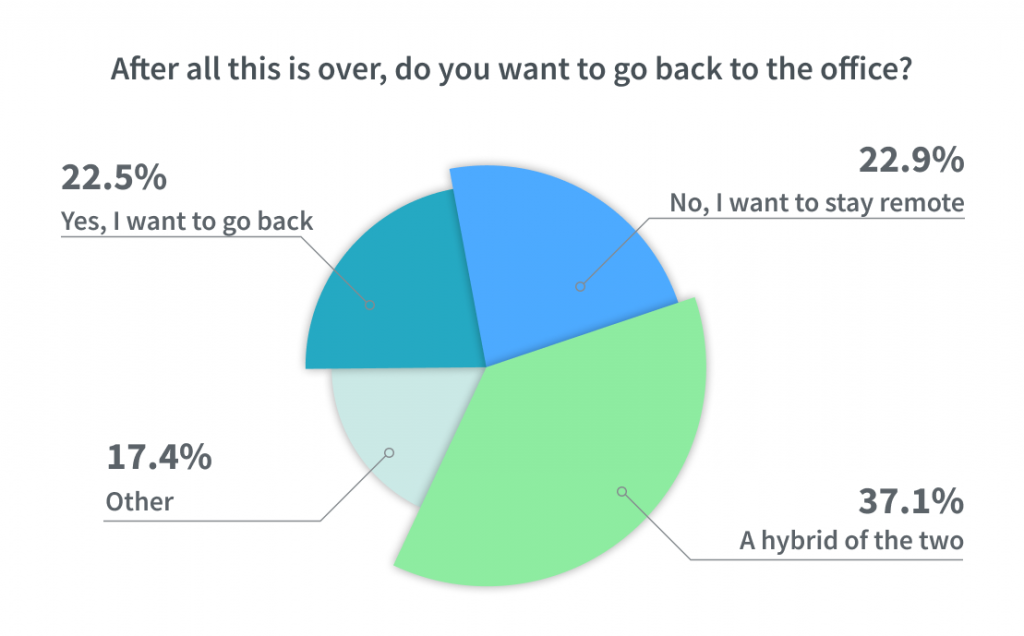 As the novel Coronavirus has spread throughout the world, it has forced many companies to switch to remote work, thus changing the usual work environment for a large part of the workforce. There are a lot of speculations about what the post-pandemic reality has in store for us and everyone's anticipating the emergence of a "new normal" for the work environment.
We decided to survey our DeskTime app users to find out what future work conditions would they prefer when the "new normal" comes knocking at our doors.
Want to get the most out of your time?
Try DeskTime for free!
Try free for 14 days · No credit card required.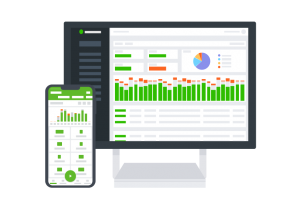 After surveying 11,311 DeskTime users, we found that only 22.5% of the respondents are eager to return to the way things were – a regular office environment. The biggest group of respondents, 37.1%, would prefer a new hybrid work model – combining both remote and office-based work. More than a fifth of respondents, 22.9%, would like to retain the remote work model going into the future and 17.4% of respondents couldn't specify their choice.
Besides employee preference, there's also a practical reason why a hybrid work environment model could be adapted by employers. In many cases, the existing open-plan offices are not suited for a full return of the workers, as the virus continues to pose a threat even after the end of the quarantine. Alternating schedules and the mixture of remote and office-based work environments may soon become a go-to solution.
"Flexible work environments will become a necessity for many employers, as lockdown restrictions are lifted throughout the world. DeskTime has long-since implemented shift scheduling, but we see that this feature will become an even greater necessity in modern business." – Artis Rozentals, CEO of DeskTime
Some of the major companies around the world have already revealed their approaches to the "new" office life:
Shopify has announced that their offices will remain closed until 2021, while they rework and adapt them to allow maintaining a safe distance between employees at the office
Twino, meanwhile, has announced a shift to a showroom-based office – a street-level walk-in office space to meet with clients and partners, as well as larger spaces for team activities and community meetups. The company will also provide hot desks for employees who periodically would like to work from the office.
Despite a high level of uncertainty in many aspects of our lives, one thing is clear – changes are inevitable and the work environment is no exception. The office culture may never return to what it was like before the pandemic.
However, with a large portion of the workforce having worked remotely and done so successfully for several months now, it is clear that remote work is a real option. People enjoy the flexibility remote work can add to their lives. Offering flexible working options may become a must in post-lockdown employment.
Did you find this article useful? Give it a clap!
Psst! You can clap more than once if you really loved it 🙂