There are so many things we can optimize to become as productive as humanly possible – to-do lists, eating habits, sleep patterns, break times. And now, we have access to even more tools to help us get even more done. Here is a list of 8 productivity tools and gadgets that boost productivity at work and at home.
Jawbone UP helps you monitor your health, which in turn impacts your productivity. It can keep track of what you're eating, how many steps you take, how many calories you burn, and more. It can also serve as your alarm clock and wake you up at an optimal time during your sleep cycle.
You're more productive at work and in life when you're getting enough sleep, exercising regularly, and eating a well-balanced diet. So take care of yourself, and make it easier with modern tools, like Jawbone UP.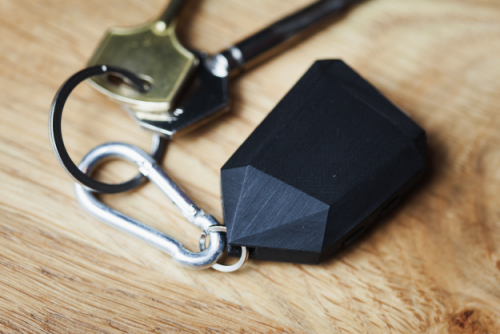 CoalBit is a smart, portable power bank. It has a stylish, minimalist design design that makes it an ideal accessory for anyone, and its carabiner lets you attach it to anything. On top of charging your phone, it comes with a Bluetooth locator, so you can find your phone, keys, or other misplaced belongings.
Don't waste time looking for your lost stuff, and don't worry about your phone not having enough battery to finish an important phone call. CoalBit has you covered.
Almost every document is saved online these days, but physical paper products still crop up. What happens when you want to save these documents on your computer? Most traditional scanners are big and bulky, and aren't conducive to transporting between the office and your home.
This is where Doxie Go, the small, portable scanner, comes in – you can scan your documents anywhere. Charge it up, insert your documents, and Doxie Go will send them to your computer via USB or WiFi. You can save your scanned documents to Google Docs, Dropbox, or wherever you save your files. Stay organized and keep track of your important documents.
The SanDisk Connect Wireless Stick is a flash drive, reinvented. It works across your computer, phone, and tablet. You can download, share, play, and access all of your documents, music, photos and videos from a distance. No need to plug it in unless it's charging – the SanDisk flash drive connects wirelessly, wherever you are.
Jabra offers high-quality headphones, which in itself is great for productivity – you can listen to music and block out other distracting noises around you. But they also take it a step further, offering tools and solutions for businesses.
The Jabra Speak Series is a line of speakerphones that make conference calls easier. They offer clear, crisp sound and help lessen technical difficulties during conference calls. This is especially helpful if you have a remote team – you can conduct efficient meetings without technology problems getting in the way.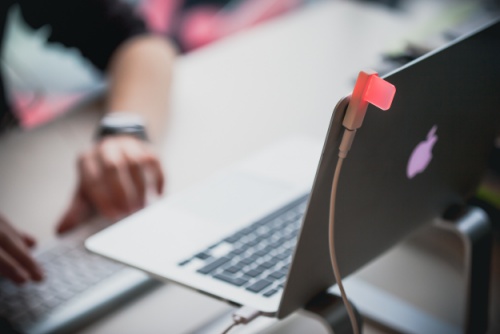 The Luxafor does wonders for your productivity if you're in an open office environment. When you're sharing the same space with your coworkers, distractions can be a constant. Using Luxafor can help your coworkers know when you're busy and need to focus, and when you're available to chat.
Luxafor connects to your computer via USB cable, and you can use it to indicate to your team whether you're available or busy, by either shining the green light (available) or red light (busy). It helps keep interruptions at a minimum, as your coworkers will know when not to bother you. Plus, Luxafor can be synced with DeskTime to automatically shine red or green, depending on the program you're working on.
This is another gadget that helps you stay physically fit, except it focuses on your sitting habits. We're all aware that sitting for extended periods of time is terrible for your health, and yet many jobs require sitting for most of the day. Darma helps lessen the damage of a sedentary lifestyle – it's a sleek and smart cushion that you sit on. It monitors your sitting habits, posture, and stress levels. And it coaches you to get up and move around when you've been sitting for too long, so it keeps you active and more aware of how you're sitting.
We'll finish off this list with a tool to help you get more done at home, with the Amazon Dash Button. This handy button lets you buy items that you're running low on, without going to the store. It allows you to focus your time and energy on more important tasks.
The Amazon Dash is available to Amazon Prime members. Pair a Dash Button with a product of your choice, click the button when you need more of it, get a notification sent to your phone when the order is placed, and receive the product. It's great for any essentials you use (and buy) regularly. Think laundry detergent, pet food, toilet paper, or whatever you use on a regular basis. You'll never run out of your most-used products, and you can say goodbye to rushed grocery store trips.