20 productivity gadgets for work and life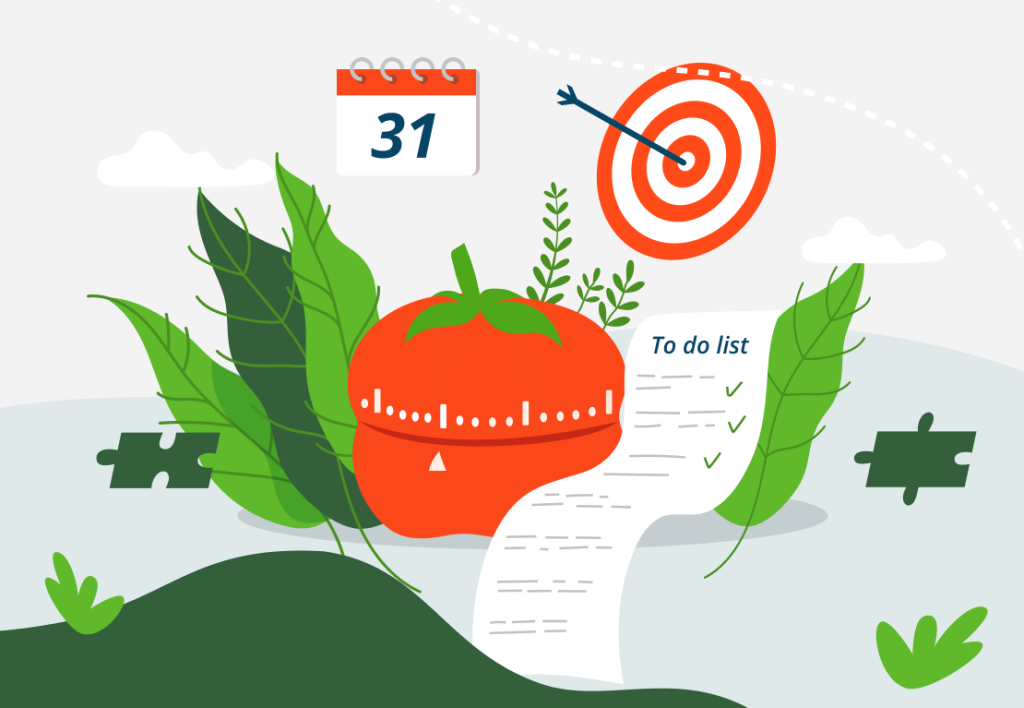 There are so many things we can optimize to become as productive as humanly possible – to-do lists, eating habits, sleep patterns, break times. And now, we have access to countless productivity gadgets to help us get even more done.
Time is the most valuable resource, thus any productivity tool that helps you save it is certainly worth the money. Without further ado – here's a list of 20 products that will help you and your team boost productivity.
Want to get the most out of your time?
Try DeskTime for free!
Try free for 14 days · No credit card required.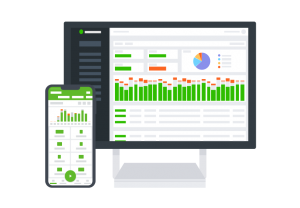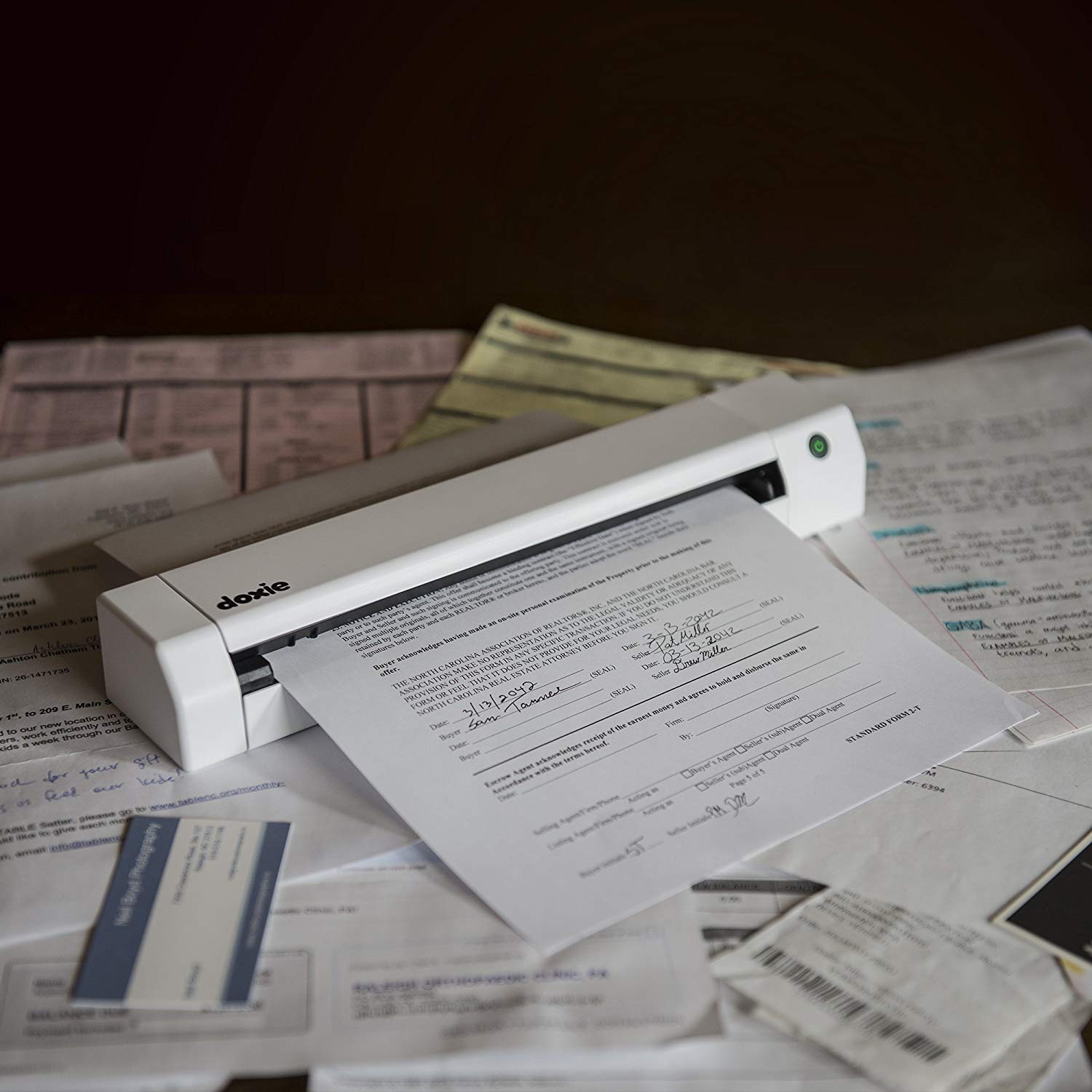 Saving space and time in an office environment is important. Here's where Doxie Go SE, the portable scanner, comes in.
Scan your paper documents, receipts or photos, and send them to your computer or cloud service in a split second. Doxie Go SE is compact, lightweight and doesn't take up more space than a rolled up magazine, so you can bring it with you anywhere. Its rechargeable battery will last you for up to 400 scans per charge.
Don't have a computer with you? Not a problem for Doxie Go SE. No drivers are required – just insert your document and scan. Doxie Go SE will save the scans on its expandable SD card or send them straight to your e-mail or favorite cloud app.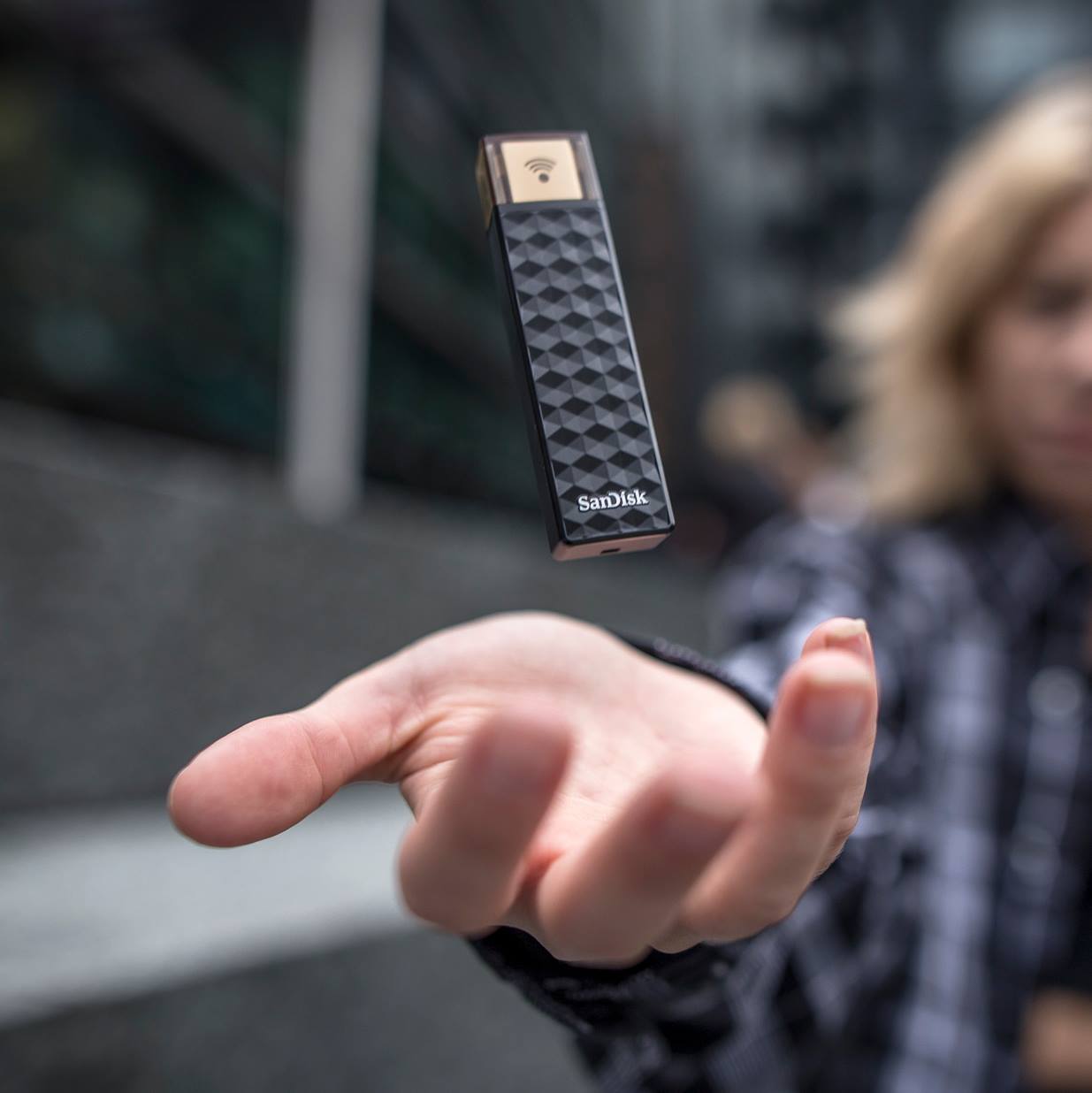 The SanDisk Connect Wireless Stick is a reinvented flash drive that lets you wirelessly access and share your files on any of your devices – computer, phone or tablet. You don't have to plug it in, except to charge it or if you want to access your files the old-fashioned way.
Share your files from a distance on multiple devices at the same time without the internet or wires. As long as the flash drive is within the vicinity, you can stream music and videos on up to 3 devices at the same time. Free up your phone or tablet memory – the SanDisk Wireless Stick is available in capacities from 16GB up to 256GB.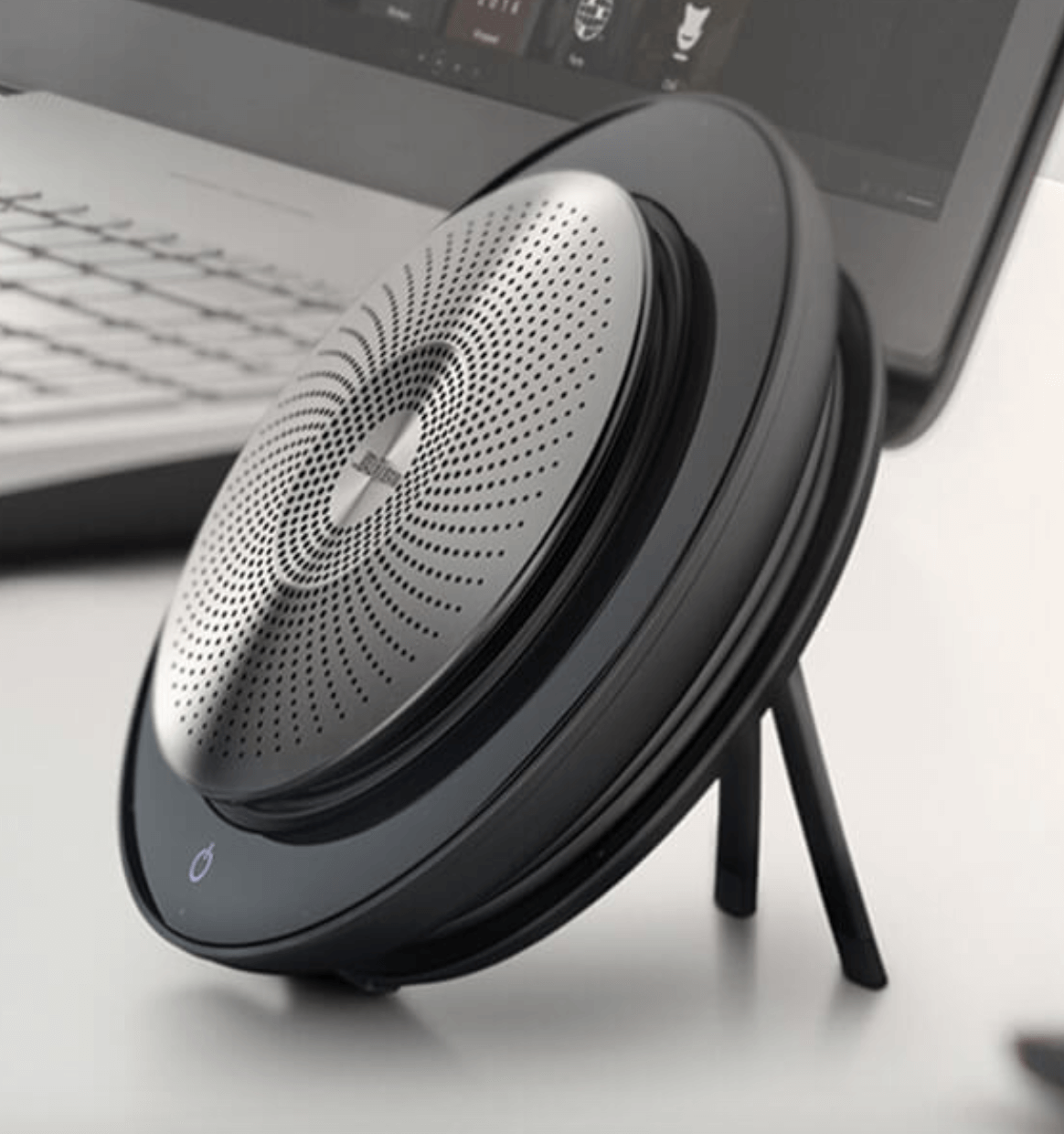 Jabra offers high-quality headphones, which in itself is great for productivity – you can listen to music and block out other distracting noises around you. But they also take it a step further, offering products and solutions for businesses.
The Jabra Speak Series is a line of speakerphones that make conference calls easier. They offer clear, crisp sound and help lessen technical difficulties during conference calls. This is especially helpful if you have a remote team – you can conduct efficient meetings without technology problems getting in the way.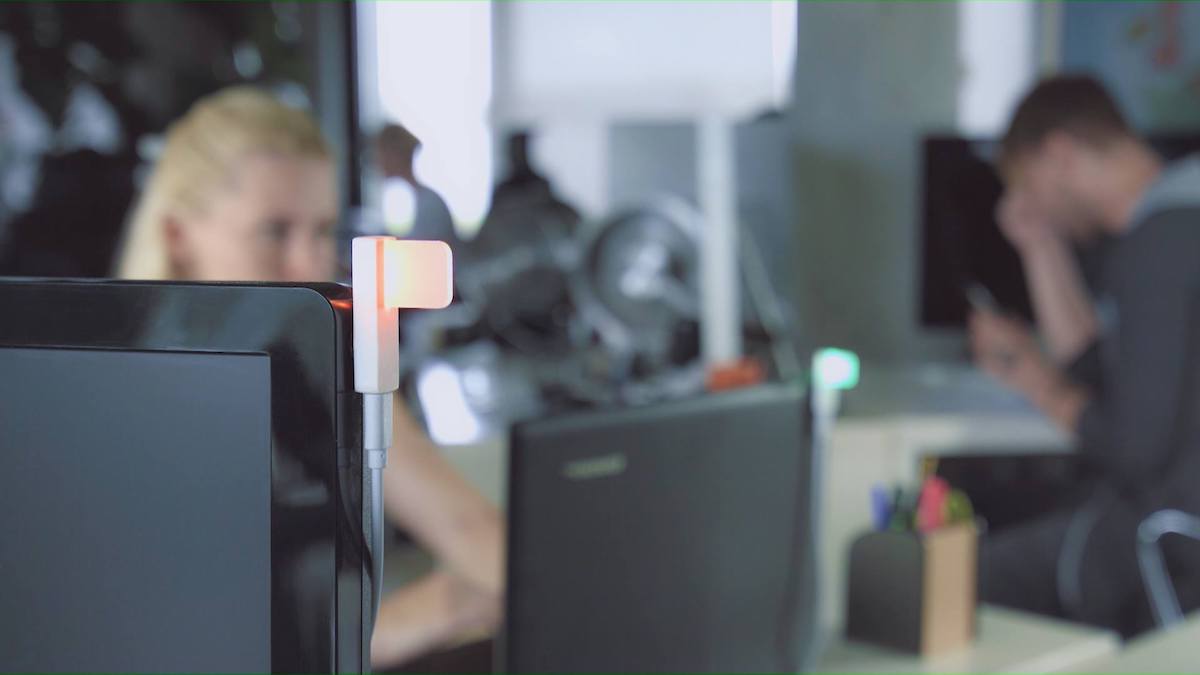 The Luxafor does wonders for your productivity if you're in an open office environment. When you're sharing the same space with your coworkers, distractions can be a constant. Using Luxafor can help your coworkers know when you're busy and need to focus, and when you're available to chat.
Luxafor connects to your computer via USB cable, and you can use it to indicate to your team whether you're available or busy, by either shining the green light (available) or red light (busy). It helps keep interruptions at a minimum, as your coworkers will know when not to bother you. Plus, Luxafor can be synced with DeskTime to automatically shine red or green, depending on the program you're working on.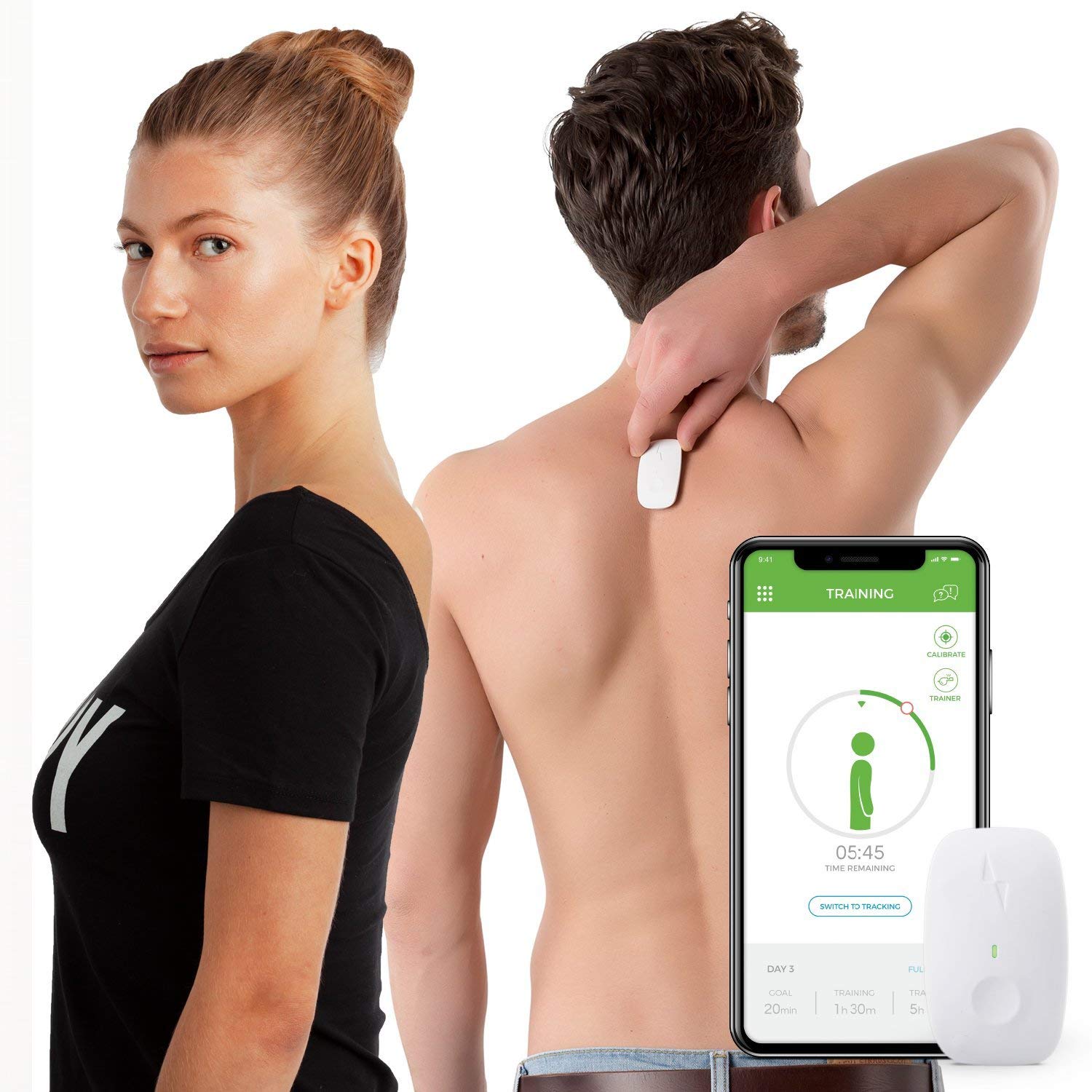 We're all aware that sitting for extended periods of time is terrible for your health, and yet many jobs require sitting for most of the day. Upright is here to help you lessen the damage of a desk-bound lifestyle.
Upright Go is a sleek and smart device that you can attach to your upper back, and it coaches you to sit better – the device vibrates gently to alert you whenever you slouch. It comes with a phone app to allow you to see your posture statistics, goals and how you've improved over time.
6. The Beam Smart Projector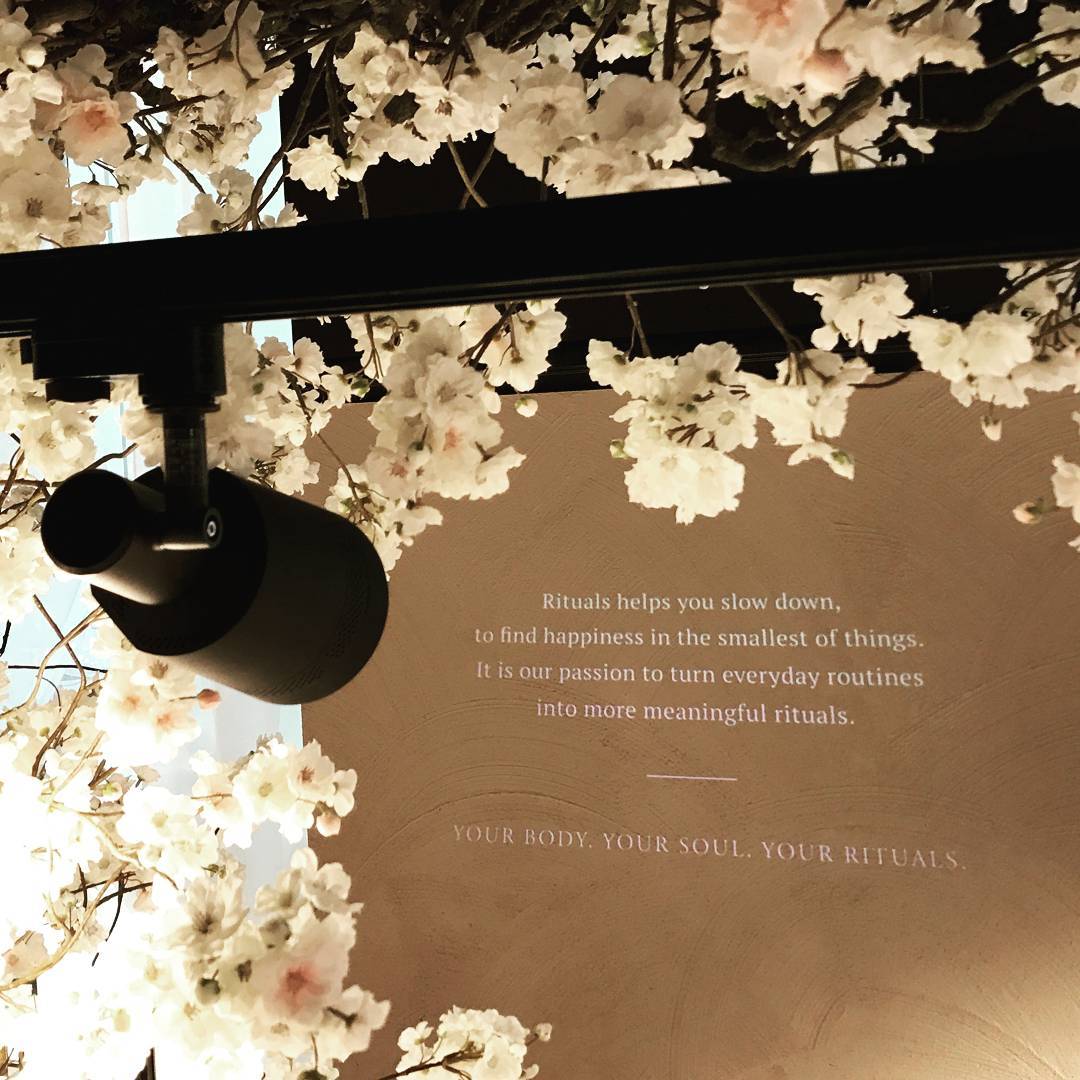 The Beam Smart Projector lets you turn any surface into a screen. You can screw it into any light socket or use the included power cable, and control it via the Beam Remote app on your device. You can stream your device's screen or install apps, like Google Slides or Adobe Acrobat Reader, on the Beam's built-in computer.
Show a presentation or share the content from your smart device, and make your meeting or sales pitch more compelling.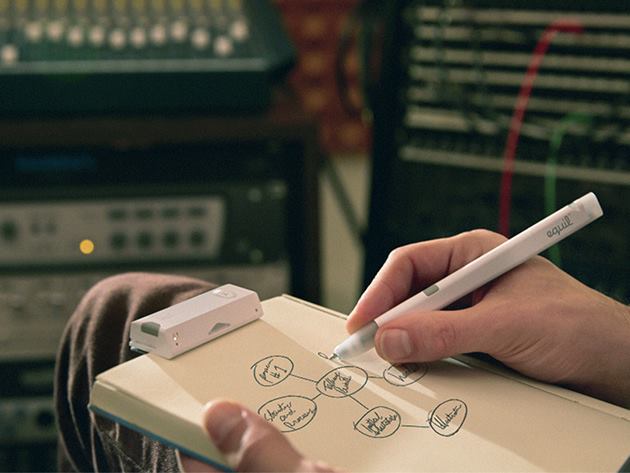 Make your meetings and pitch sessions more effective and interactive by sharing your whiteboard notes with the eBeam Smartmarker in real-time to anywhere in the world.
Insert just about any regular dry erase marker in the Smartmarker sleeve, and whatever you write or draw will be captured and shared. No need to send a bunch of blurry photos after a conference or a brainstorming session, just share notes with your team or clients. With eBeam Smartmarker location cannot limit your communication, as you can use it on any writing surface.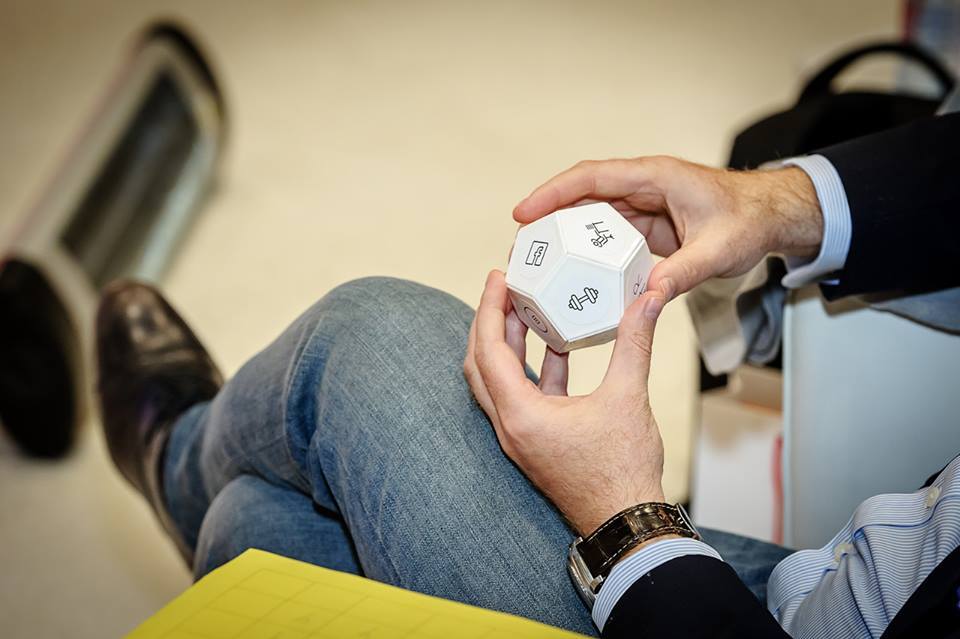 TimeFlip is meant for everybody who wants to take control of their time and boost productivity. TimeFlip is a dice with 12 flat sides that you can assign tasks to.
When you are doing the particular task, whether it's working on a project, reading e-mails or taking a break, you place the TimeFlip so that particular task faces up. Time tracking starts automatically and all statistics are stored in the cloud. No filling of time sheets!
You can get a full graphical analysis of your time usage for the last day, week, month or even the year, by accessing the app or web interface.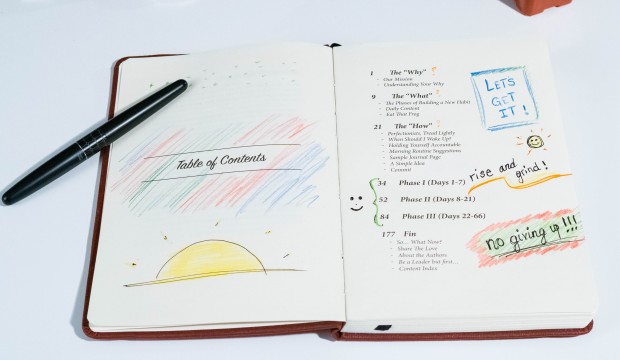 Not a morning person? Or just looking for a little guidance to achieve that personal development? This journal is for you! The Morning Sidekick Journal is a collection of the best science-based tips and strategies that advance your morning productivity and prepares you to tackle the day. It is fun and easy, and you will only have to spend 3 minutes in the morning to build a new habit.
Based on a behavioral research in the European Journal of Social Psychology it takes 66 days to successfully form a habit, that is why this journal has 66 days split into 3 phases to help you with your growth. And they offer a 50-year return policy! Sounds like a solid guarantee for success!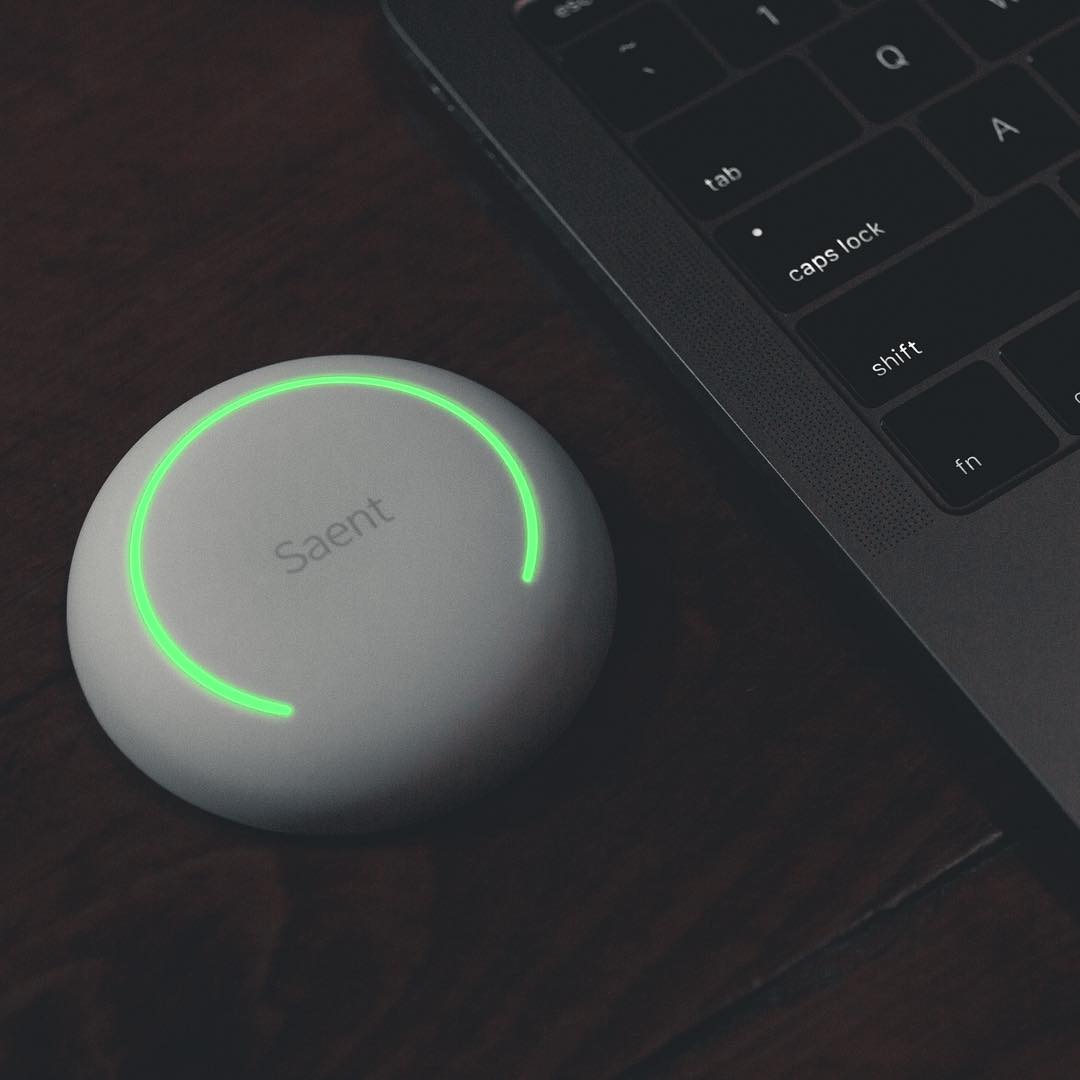 Saent is a productivity product that consists of a physical button and an app that blocks distracting online sites and apps.
According to the creators of Saent: "If you have a physical or visual cue, that makes any behavior change much stronger if there's something in the environment to actually remind you." So, the button is what does the trick – hit it and your computer gets a virtual lockdown, where you don't have access to your most common distractions in previously timed sessions.
The button also acts as a visual cue for your coworkers displaying when you are busy and should not be disturbed, and lets you know when you should take a break to recharge yourself. Saent also can generate reports on your productivity levels and work patterns to help you analyze your productivity.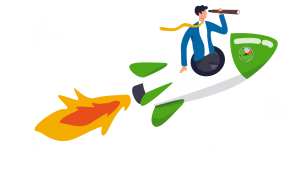 Want your productivity to skyrocket?
Get the most out of DeskTime's power features for time management.
Learn how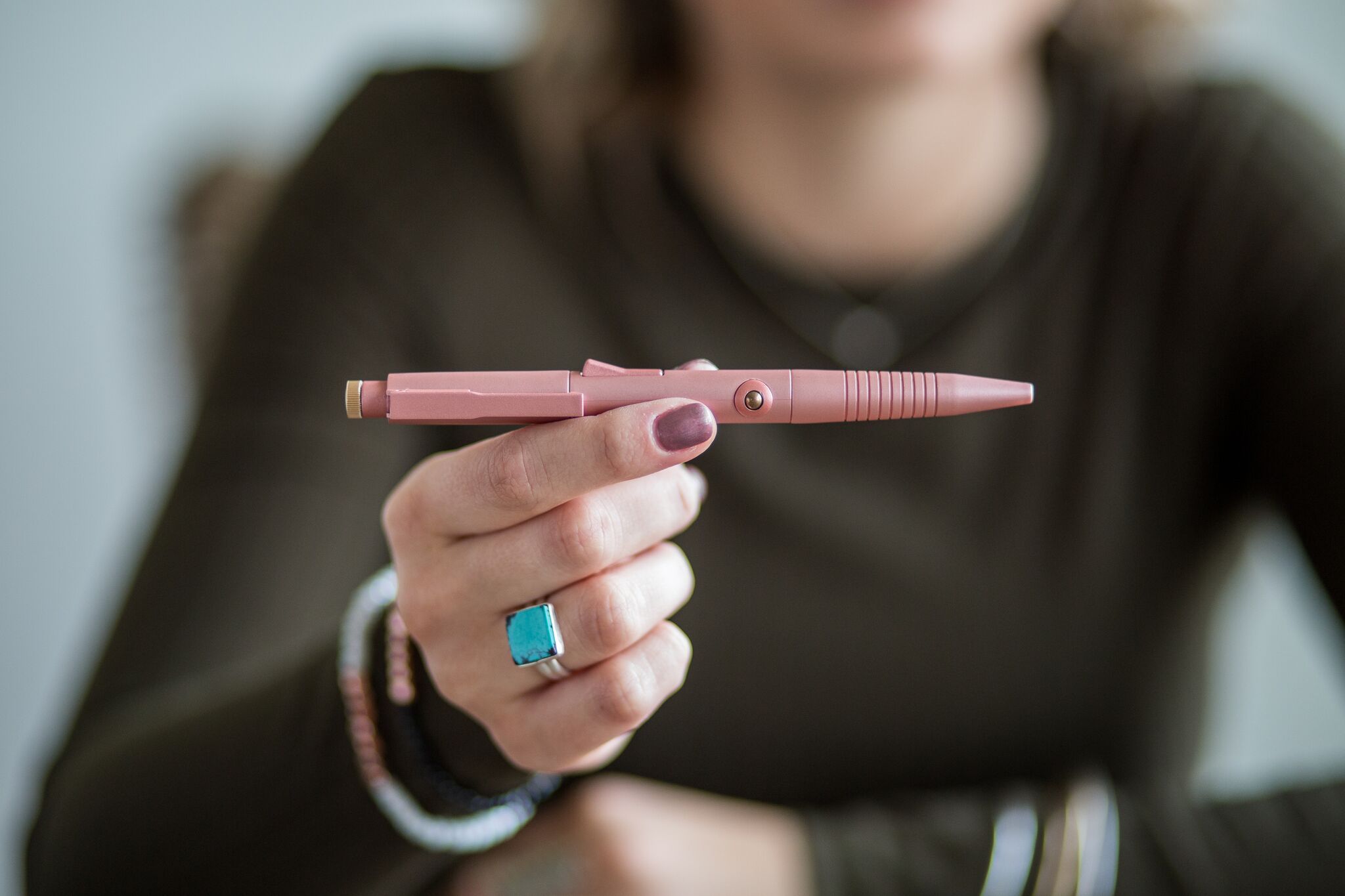 A lot of us click our pens, bounce our legs, or otherwise mindlessly fidget with something while we are in a meeting, work through a problem or puzzle over a project.
Research shows fidgeting helps people to keep their attention and stay relaxed during stressful or boring tasks. Fidgi Pen offers a discreet solution for you to stay calm and focused. It has 7 unique features embedded in it – copper spin disk, spring flip clip, copper rolling ball, click switch, smooth dip, textured grip, and a fully functional pen. Take this pen to your next boring meeting and see how it helps you to sustain focus!

The Everlast notebook was created for the people who still crave that pen and paper experience in the digital age. Write in it with any of the Pilot Frixion line pens, scan your notes with the Rocketbook app to transfer them to any of preferred cloud service, and then just wipe pages clean with a wet piece of fabric. Simple as that!
The Everlast Notebook feels like a regular notebook, but it is constructed from a polyester composite that makes it endlessly reusable. And thanks to Rocketbook app you can flawlessly organize your notes in a blink of an eye.
13. Gotek: Wireless Rollable Keyboard with BT Speaker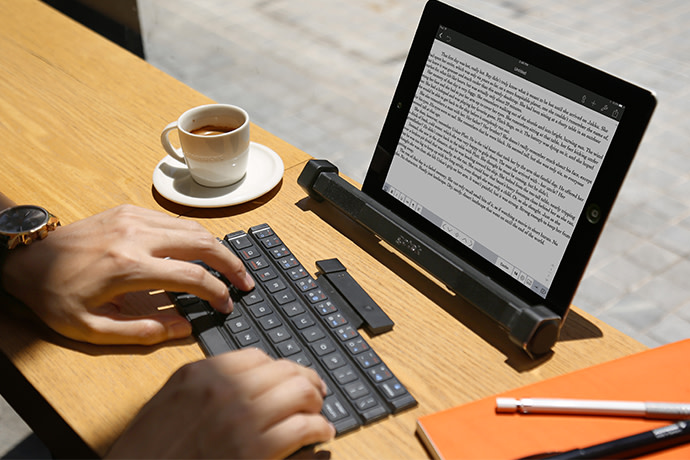 This wireless keyboard and Bluetooth speaker easily connects to any mobile device with a screen size of up to 10 inches, making working remotely a lot more comfortable. You can bring it anywhere with you since it is compact, lightweight, and both elements conveniently can be used separately.
Do some last-minute edits to your presentation or have a conference call anywhere you go.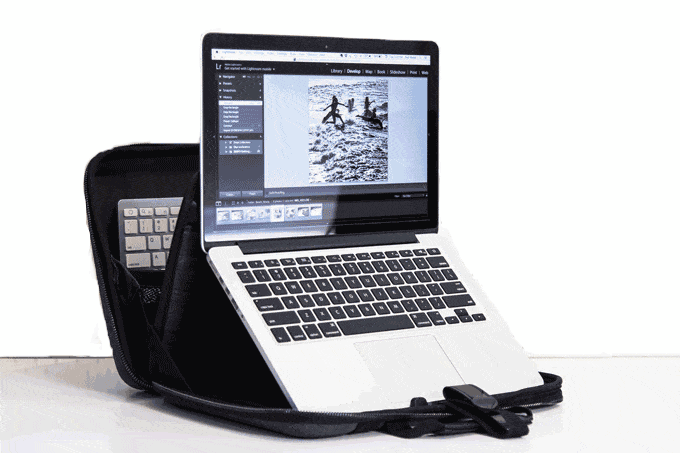 How convenient would it be to bring your workstation with you anywhere you go? On a train, at a cafe, in a park or anywhere else? Mobicase offers you exactly that – a compact and thoughtfully designed laptop bag that transforms in an ergonomic workstation.
Perfect for digital nomads, travelers or anyone who hates the hassle of setting or packing up. Its sleek design offers 20+ features to keep you organized and set up a comfortable and functional workspace anywhere you go.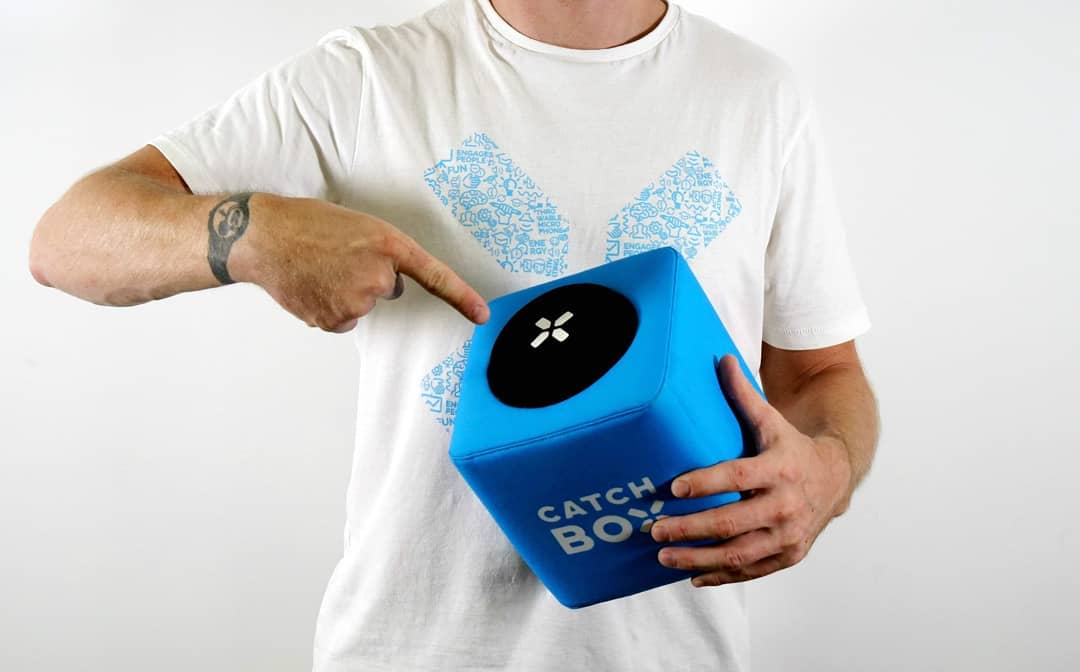 Catchbox is a throwable microphone that is designed to make meetings, events and conferences more engaging, encourage participation and overall – mate them more fun. Portable, lightweight, and with customizable design, Catchbox offers three versions of the product best suited for different room sizes.
Thoughtful design ensures that the microphone itself and the person catching it won't be damaged, and the built-in automute technology will help avoid any unwanted noises.
16. Coffee Pixels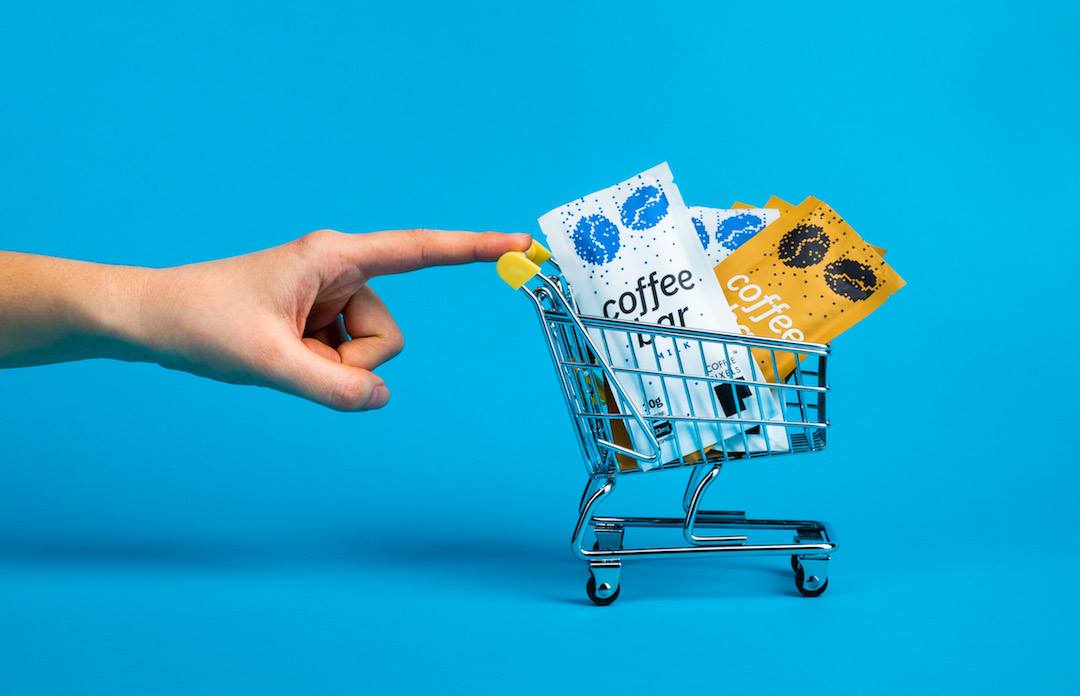 Although not a productivity gadget per se, Coffee Pixels will certainly boost your productivity. Antioxidants and fiber from the whole coffee fruit packed in a 10g bar that looks like chocolate will give you 4 hours of energy without caffeine crashes, simply because your body absorbs coffee more slowly this way.
And keep in mind the added bonus of the possibilities to taste the specialty coffee hassle free anywhere – on a hike, at home, on a plane or sprinting towards the deadline of a project.
17. SmartDesk mini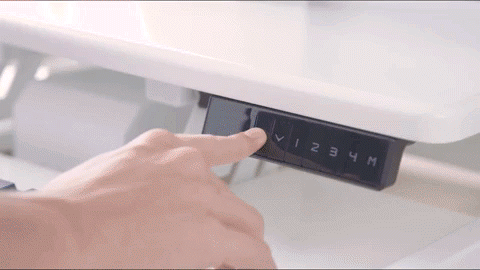 Standing desks bring many benefits to a workplace, however, they usually cost a fortune compared to a regular desk and not many employers are keen on getting an expensive and bulky stand-alone desk.
Enjoy the perks of a standing desk with the Smart-Desk mini – an affordable, stylish, portable and adjustable table-top standing desk. Smart-Desk mini lets you convert any regular desk to a standing desk, whether you are working on a laptop or a desktop computer.
18. ButterflyVPN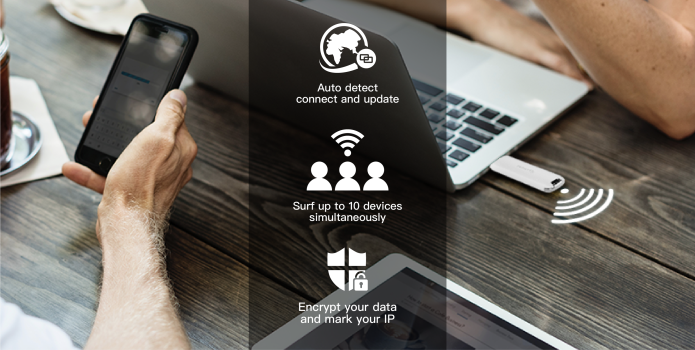 ButterflyVPN is a USB device that brings you a safe and easy internet browsing experience anywhere in the world. That's right, even in censorship-heavy countries. Affordable, easy to use and perfect for traveling or working abroad.
With ButterflyVPN you can make any public Wifi hotspot a secure virtual private network that encrypts your private data, gives you access to restricted web pages and even blocks those annoying pop-up ads. All you need is a power source, like a USB power outlet, power bank or laptop, and a Wifi hotspot. Simultaneously up to 10 different devices can be connected, so go ahead and share secure and stable internet with your colleagues.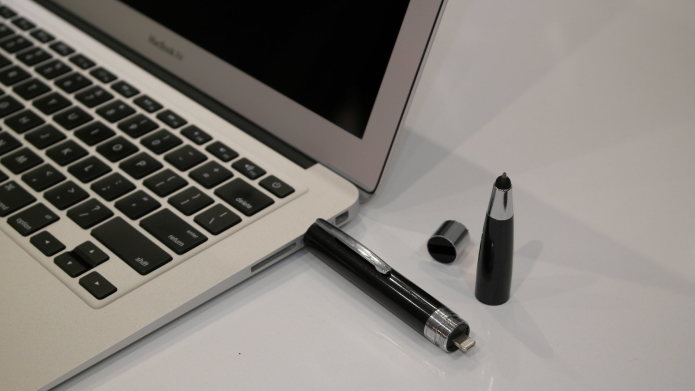 Here's a smart pen that holds plenty of functions in its compact interior to get you covered. A 16GB memory stick, a power bank, a stylus and a screen cleaner for your smart devices and, of course, a classic ballpoint pen. ChargeWrite+ will get you that needed energy boost for your smartphone whether it's an Android or an iPhone. A proper multitool for your everyday business needs.
20. Sentio Superbook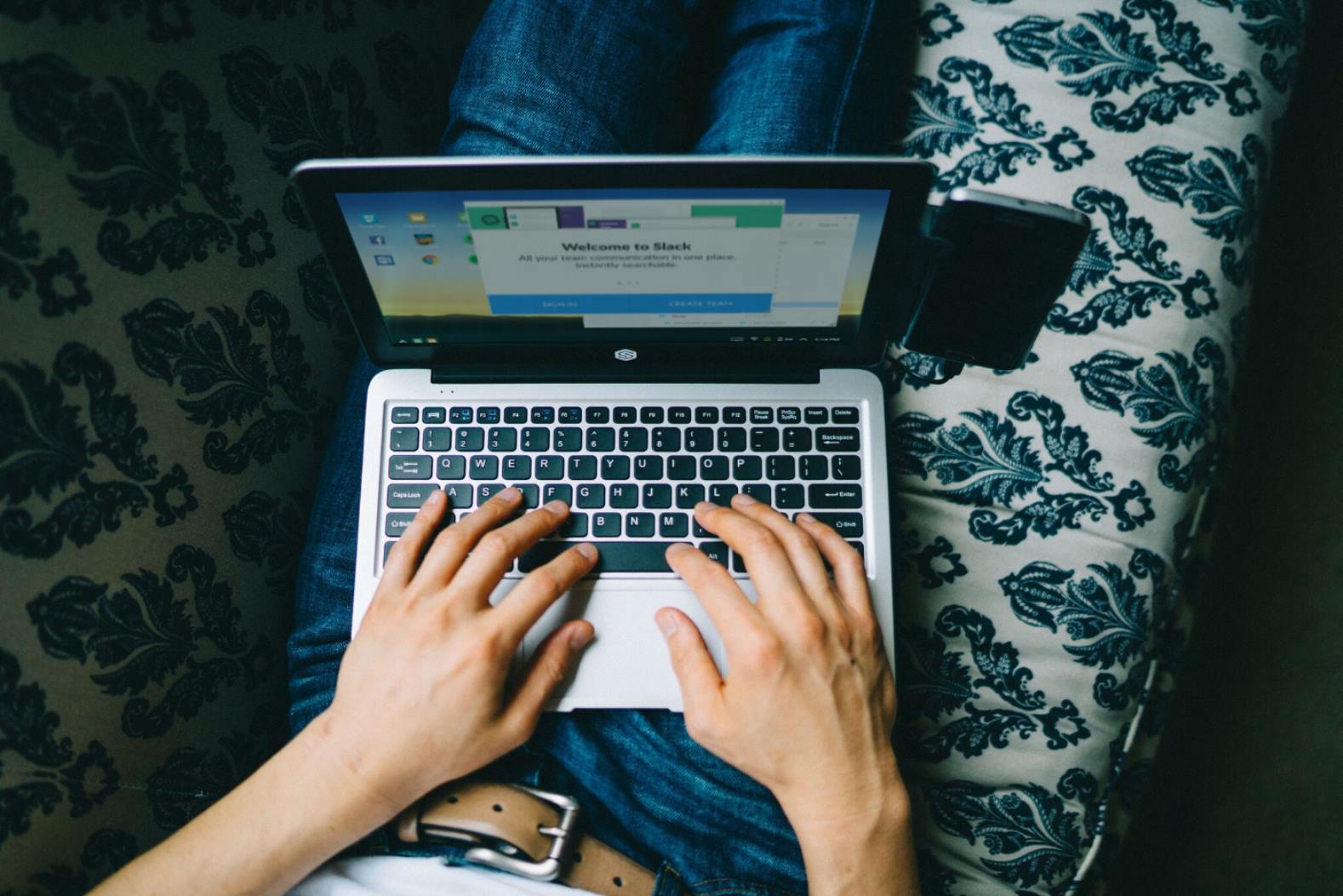 Sentio claims that you can forget about laptops for your basic business needs, and this might very well be true. They offer a dock and an app that will transform your Android smartphone in a fully functioning laptop, and most importantly – at an affordable price!
Your phone brings the processing power and Superbook is "the ultimate accessory for your smartphone", bringing the screen, keyboard and 8+ hour battery. Superbook is also compatible to be used as a dual screen for tablets, laptops, PC sticks and Macs.
Final words
Tech is here to provide you with the smart features you need, whether it's to help you manage and plan your time, improve your focus or let you work remotely anywhere in a convenient way. All that's left to do is to choose which productivity gadget suits your needs and fits in your workday.
Did you find this article useful? Give it a clap!
Psst! You can clap more than once if you really loved it 🙂