We're fast approaching the long-awaited pinnacle of the holiday season. In an ideal world, in less than a week, we'd be lounging on a sofa with our loved ones, casually discussing which course from the holiday feast was the best.
And yet, the holidays can come with an inconvenient side dish, that is, working from home and putting the finishing touches on projects that have been lingering on a to-do list or two for way too long. It seems that there's never enough time, and the end of the year is often a deadline in its own right, so sipping on a hot beverage with eyes fixed on a laptop is a reality for many.
According to a recent survey, 44% of Brits will be working during the holidays, and a US-based study a couple of years back shows that more than half of the employees interviewed, 57%, made similar plans. The 2014 study revealed that this behavior isn't limited to the holidays, 43% of respondents claiming to work an extra hour after leaving the office.
As popular this tendency may be, it's not very comforting to those looking forward to spreading holiday cheer. But there's still a bit of time to figure out how to make the work-holiday balance work for you this year. Read on to find out what you can do to complete as many urgent tasks as you can and still manage to enjoy the holiday atmosphere with your family and friends.
Take a good look at your calendar.
What are the most important deadlines? What are the things that will be the death of you, if you don't finish them on time? Now would be the time to get a clear visual idea of what must be done and when. Use time-planning tools like Google Calendar, Outlook, Evernote, Todist or Trello to figure out what you need to tackle first.
Work overtime…
If the end of the year is a big deal for you, the week before the holidays might be a good time to skip over any unnecessary everyday dilly dallying and save having fun for the actual holidays. Sounds harsh, but don't waste time. You need to prepare for certain tasks, but you don't really need to prepare for the holidays with that second beer and a Netflix binge. Focus on work a bit longer than you normally would.
….but be realistic about what you can and cannot do.
That being said, if those extra hours lead nowhere, there's no point in doing them. When perusing your calendar, reflect on what realistically can and cannot be done. If you're going to stretch yourself thin and not meet the deadlines before the holidays, you'll have to deal with the large storm cloud over the holiday dinner table – you – going "If only I had started sooner".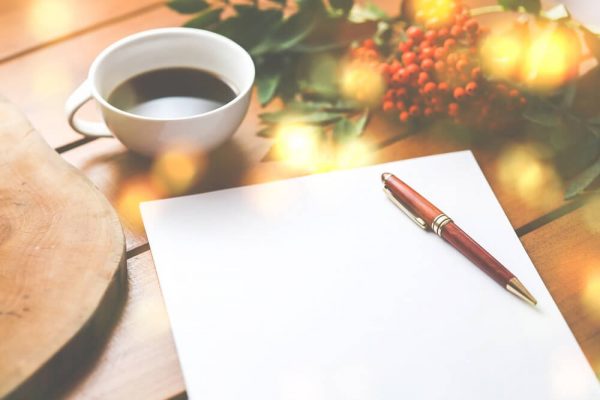 Ask for help with your most challenging tasks.
When there's a deadline breathing down the back of your neck, who wouldn't like to go back in time and start something sooner? Hindsight is 20/20. But we're human, we make mistakes, we learn from them and we move on. Another cool thing about humans, there's so many of us! So if you feel you won't be able to squeeze in that big task of yours, ask someone for help or hire a helping hand from a freelancing website like Toptal, Freelancer or Upwork. It is the season of giving after all, and if someone were to reach out to you, you'd do your best to help out.
Let others know that you'll have to reschedule.
When there are multiple people involved in a project, it doesn't feel very good to be at the receiving end of some bad news about deadlines.
Sometimes, even with rescheduling and working overtime, you have a sudden and unfortunate realization that the thing you've been working on for ages won't actually happen, and no team in the world will help you achieve what you were meant to achieve two months earlier. That, or you don't have an extra couple hundred thousand dollars lying around to hire professionals on short notice.
If that is the case, you're just going to have to suck it up and be honest about what's going on – things happen, priorities change, and you weren't able to meet a deadline. Do your best to explain the situation, give details on your progress and your next step. And be sure to set a new, more realistic deadline, so it doesn't happen again and you don't leave anyone hanging or constantly asking for status updates.
Ask for the support of your friends and family…
And if neither of the above work for you, and you realize you're going to have to work during the holidays, the best thing you can do is rely on the support of your friends and family. Sure, they won't be too happy about the idea of you slouching over a laptop while there's Bing Crosby crooning through your living room and an intoxicating smell of freshly baked cookies filling the air, but you have to convince them that this is important and you will make it up to them.
…but don't be disrespectful, either.
But keep in mind that the holidays are the time for family. As everyone's favorite Godfather, Vito Corleone famously said, "A man who doesn't spend time with his family can never be a real man." This, of course, applies to everyone, regardless of gender. So be like Don Vito on his daughter's wedding day – see to the stuff that absolutely cannot wait and then go have fun with your loved ones.
Because the bottom line is, the holidays are for family.
Do remember, work can wait, but your friends and family can't. When all you think about is hours spent and hours yet to be spent on your next big project, it becomes really hard to think about the big picture. However, to get ahead, you need to clear your head. You can use the holidays to clear your mind, be in the moment, and reflect. And then come back for Round 2.