The ultimate all-in-one time tracker for your business
A time tracker with additional workforce management features that will help you develop a high-performing team that smashes goals every time.
Try free for 14 days. No credit card required.
By signing up, you agree to our terms and privacy policy.
Use time tracker software to boost productivity by 30%
There are numerous ways how DeskTime improves the day-to-day work for managers and employees alike. Here are just a few reasons why the DeskTime time tracker is a great choice for your team.
A universal platform for running anything from small businesses to large enterprises
From a powerful time tracker to project management, human resource planning, and running an office. Everything is fully customizable and can be turned on and off for the whole company or specific users.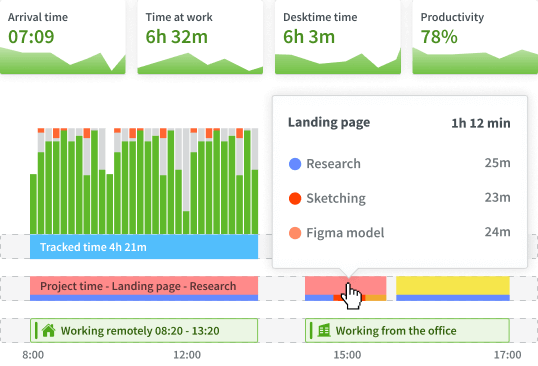 See all features
All the features can be turned on and off to suit eveyone's needs
More than 18 000 companies worldwide trust DeskTime with their business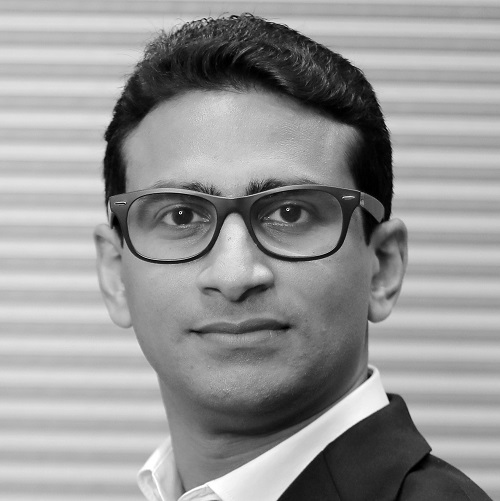 V M Samir
Given the pandemic, we were looking for contactless options to replace our legacy time & attendance management systems, which required manual input from users. We found DeskTime to be an effective tool that provides undisputable insights to both end-users & reporting managers, establishes transparency, and does not violate end-user privacy.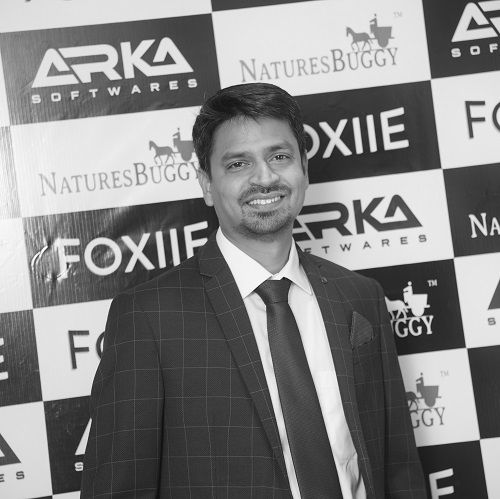 Rahul Mathur
Managing Director
ARKA Softwares
DeskTime has motivated our employees to develop a discipline during this unprecedented time of pandemic while everyone is working from their homes. It has improved some of the key aspects of our work lives like, our productivity, connectivity, and most importantly, work collaboration. We are glad to have DeskTime as a part of our team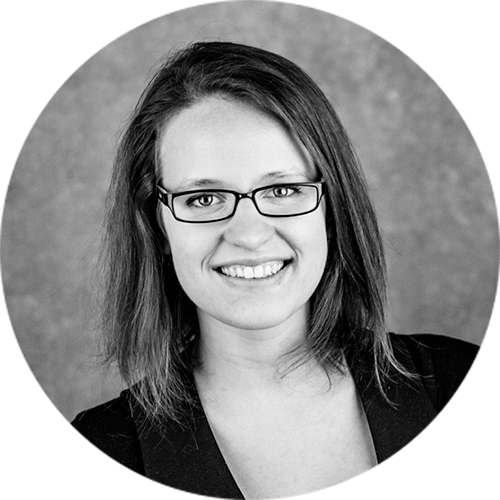 If you're working as a freelancer, a writer, a blogger, or you're simply billing by the hour, DeskTime is the right kind of time tracking tool for you.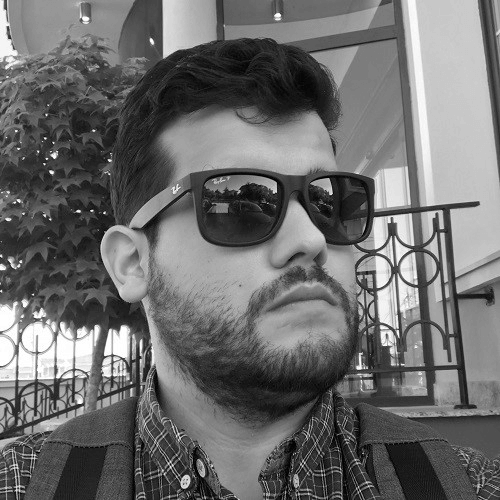 Laurentiu Ciovica
Here at Omeron Technologies we believe in flexibility, responsibility and productivity. Flexible schedules and working places play a great role in the productivity and happiness of our colleagues. DeskTime offers the right support to keep all three beliefs in a perfect harmony, tracking employee progress whenever they work - be it early morning or late night.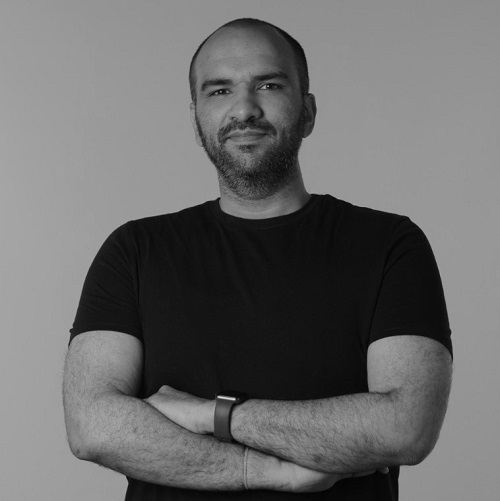 I deployed DeskTime across my organisation about 2.5 months ago and it was one of my best decisions during these weird times. We are a quick growing company and have moved everyone to work from home mode indefinitely! It's easy to not only track but also reward/give praise to one of our hardest working teammates. Highly recommended to all.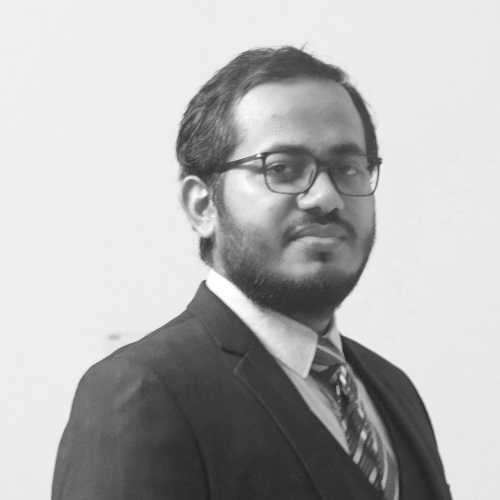 DeskTime is an awesome tool to not only monitor team's performance but also it helps to boost it. Our company productivity increased by 25% after using DeskTime. It's a must for small to corporate companies.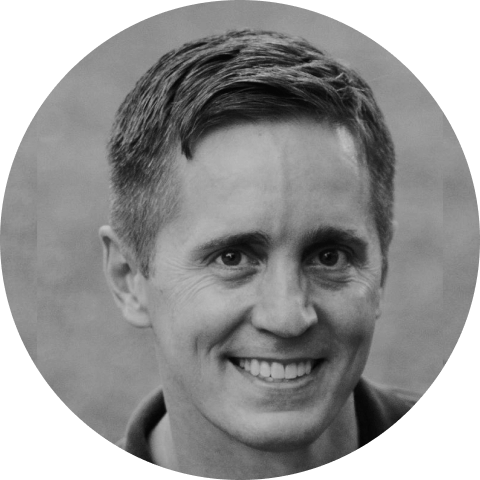 Zack Thompson
DeskTime has helped us see where our staff can more efficiently tend to our personal injury cases and the injured clients who need us. Whether working from home or at the office, it has improved overall productivity, efficiency, and most importantly has shown our diligence to be there for our personal injury clients in Dallas-Fort Worth and beyond when it matters most.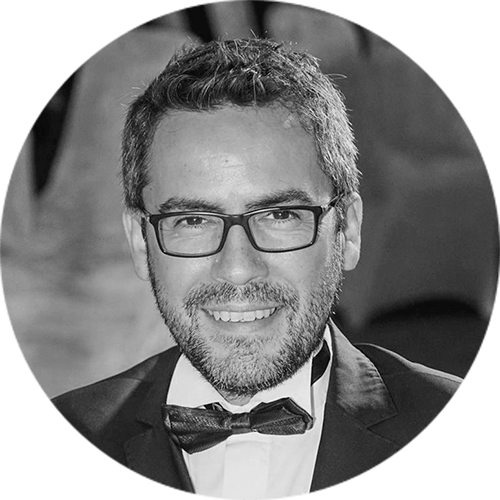 Abdurrahman Karaahmetoglu
General Manager
B2 Yazılım A.Ş.
There is no problem about Desktime, we love it :)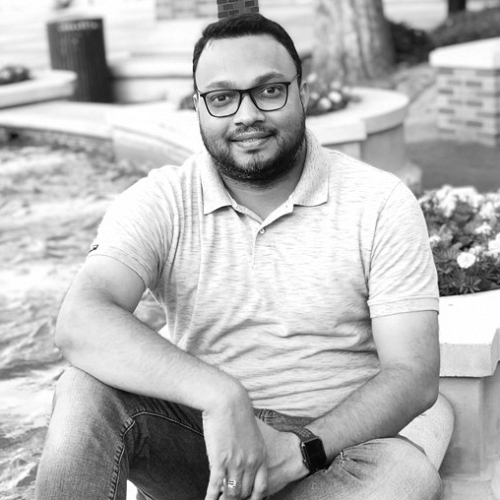 Abhilash Subhash
DeskTime helped us to overcome the challenges of time tracking and reporting, especially for the fully remote work situation due to COVID-19. It also helped us to maintain the performance of our workforce as expected, both for employee availability and daily schedules. If you have remote workers in your team, I definitely recommend DeskTime!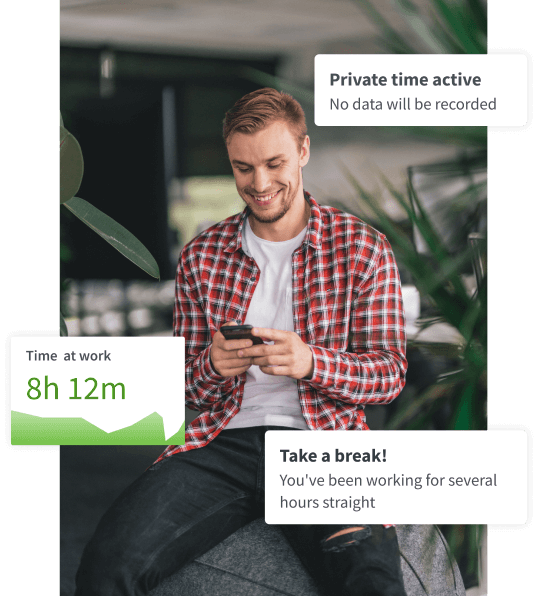 A seamless workflow and healthy work-life balance for every employee
All the features can be turned on and off to suit eveyone's needs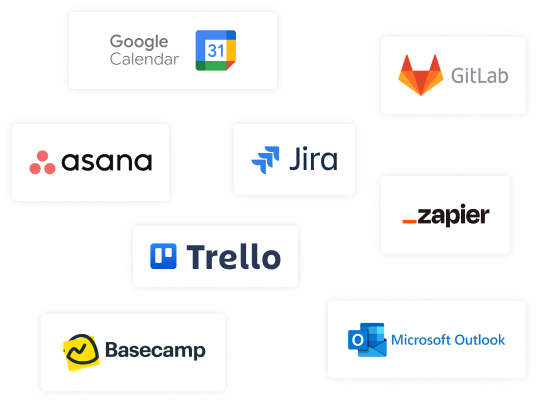 Integrations with popular work tools
From calendar apps to help you track offline time, to project management software to make project and task tracking accurate, while effortless. DeskTime can simplify every aspect of your workflow.
A single time tracker for desktops and mobile phones
Whether in the office or on the go – use DeskTime to keep track of your and your team's time.
Things worth knowing about using a time tracker
How does using a time tracker improve productivity?
This self-analysis will motivate both you and your employees to do better and avoid any unnecessary and unproductive actions like those well-known "fast and easy" 5-minute jobs many of us are often asked to do. Employees who track time can note how much these extra jobs actually take up their day and be able to make better decisions on whether it's worth interrupting their workflow.
Can implementing DeskTime prevent burnout?
Yes! Using a time tracker can help highlight overachievers and spot team members who are struggling or might need some extra help. This is a great way to catch and prevent burnout, as well as rethink resource distribution.
Is my team's privacy safe when using a time tracker?
First thing's first – DeskTime is not an employee monitoring or spy tool, but it's no secret that some might use this kind of software in ways that aren't employee-friendly. Managers have the right to know how their employees get the job done, but it's imperative to also value your team's time and privacy. That's why DeskTime even has a Private time feature that disables the time tracker for when you have to take care of non-work-related tasks during office hours.
How to communicate using a time tracker with your team?
You have to remember that using time trackers is a two-way street of communication, so it's best to lead by example. Yes, it gives managers an overview of what their employees are doing during the workday, but it's also a tool to help employees show their progress and ask for help if needed. Be transparent and honest about implementing a time tracker and take the time to show its benefits. For example, DeskTime lets you set break reminders, encourage private time, and eliminate overworking so your team members feel rested, valued, and safe.