The ultimate guide to outsourcing companies in India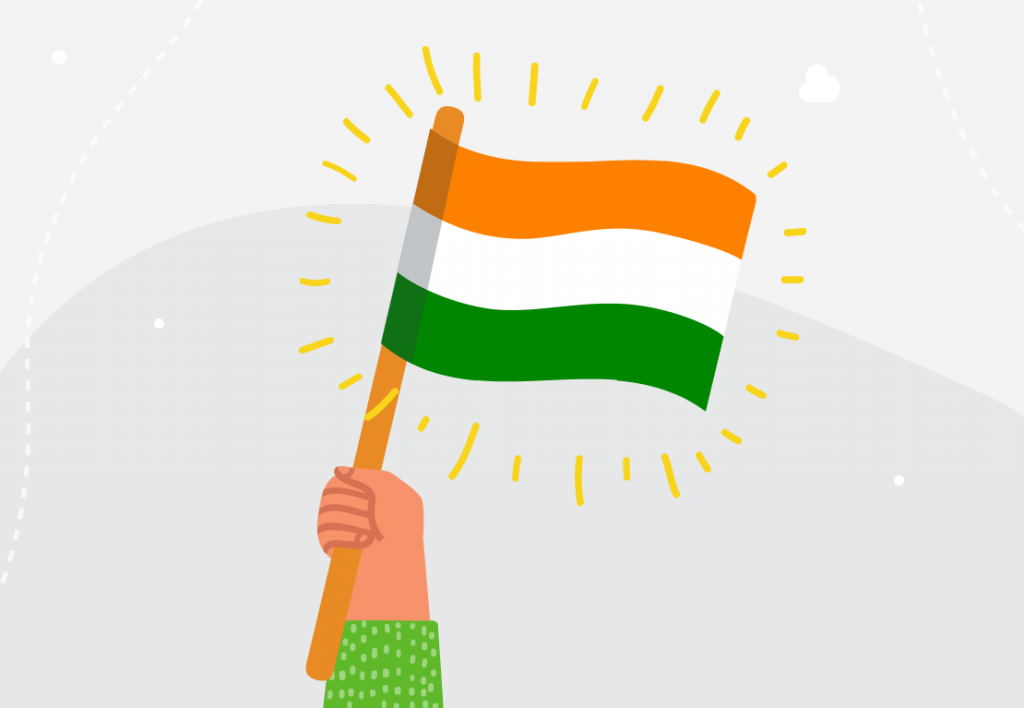 Whether you're looking for a guide on outsourcing companies in India or things you can outsource there in general, you've come to the right place. This article explores the best industries to outsource in India – one of the leading countries for outsourcing in the world. Moreover, we'll also dive into exploring the best Indian outsourcing companies within particular industries. So let's get the outsourcing in India party started!
Want to get the most out of your time?
Try DeskTime for free!
Try free for 14 days · No credit card required.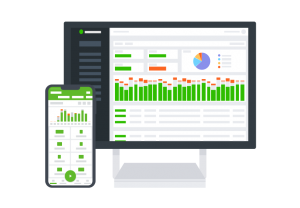 Things you can outsource:
Outsourcing businesses in India you can hire:
Benefits of third party services and why choose outsourcing companies in India
First things first – why outsource something in the first place?
One word – time.
Time undoubtedly is one of the most valuable assets we have, and being wise about one's time-use is a mindset worth obtaining. We all sometimes feel like coming up short with time to get things done. In those moments, it's helpful to ask yourself – am I efficient with my resources in the long run, or am I wasting too much time and effort to accomplish things?
Don't get the wrong idea, being a hard worker is an admirable quality. But you know how the saying goes – work smarter, not harder. And one of the ways to be a smart worker or a smart employer is to outsource some tasks from you and your company's plate. Whether those are duties that you're not the biggest fan of or jobs that steal time from more critical burdens – outsourcing is the way to go.
One of the most popular reasons to consider outsourcing is cost reduction. According to Deloitte's annual survey on global outsourcing, in 2020, companies chose to outsource tasks mainly to reduce their expenses. Other common outsourcing arguments included enabling business transformation and flexibility. As digital solutions have become an integral part of almost every business, more entrepreneurs are looking for service providers who can elevate the ways their business is done.
India has been the leading IT outsourcing country in the world for quite some time now. Thus, the country's number of software developers is rapidly growing, and it's estimated that by 2023 India's developer population will overtake the US. Additionally, India is #5 in English proficiency among Asian countries and #35 globally, making it a top choice for businesses looking to outsource IT services. So, without further ado, let's dive into what you can outsource to companies in India.
Things you can outsource to companies in India
To be fair, nowadays, a company can outsource nearly anything. Maybe except generating ideas for new products and services, but – if there's a will to outsource that as well, there would be a way. However, in this section, we'll look into the most common things businesses choose to outsource to companies in India.
Even though India is known for its IT outsourcing companies, there is a comprehensive list of other duties Indian companies can take over for your business. Take a look!
1. Sales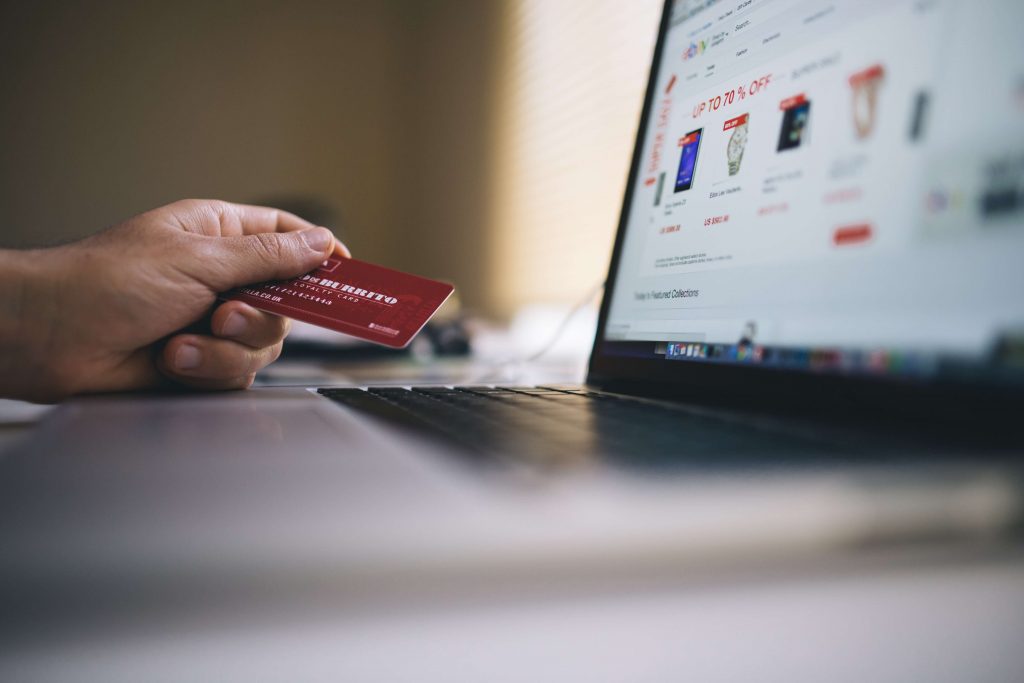 Outsourcing sales is when a business chooses to delegate some of its sale processes to outside service providers. Common reasons for this type of outsourcing are lack of time, resources, or expertise within the company's internal team, and as a result, it can't deal with all of the sales in-house.
How can outsourcing sales benefit your business?
Eases the workload of your in-house sales team and allows them to focus on, for example, crafting new sales strategies.
Helps with managing extra workload in cases when your company aims to expand into new markets or grow the number of customers.
More time to focus on your product while a third party is taking care of conquering the market.
Why consider sales outsourcing companies in India?
Two things – lower costs and higher benefits. Generally, many outsourcing services in India will cost you less than those from other countries. Plus, it won't mean that you receive a lower quality of service as you pay less. Quite contrary, as Indian sales outsourcing companies face considerable competition, they keep their service quality top-notch.
2. Software development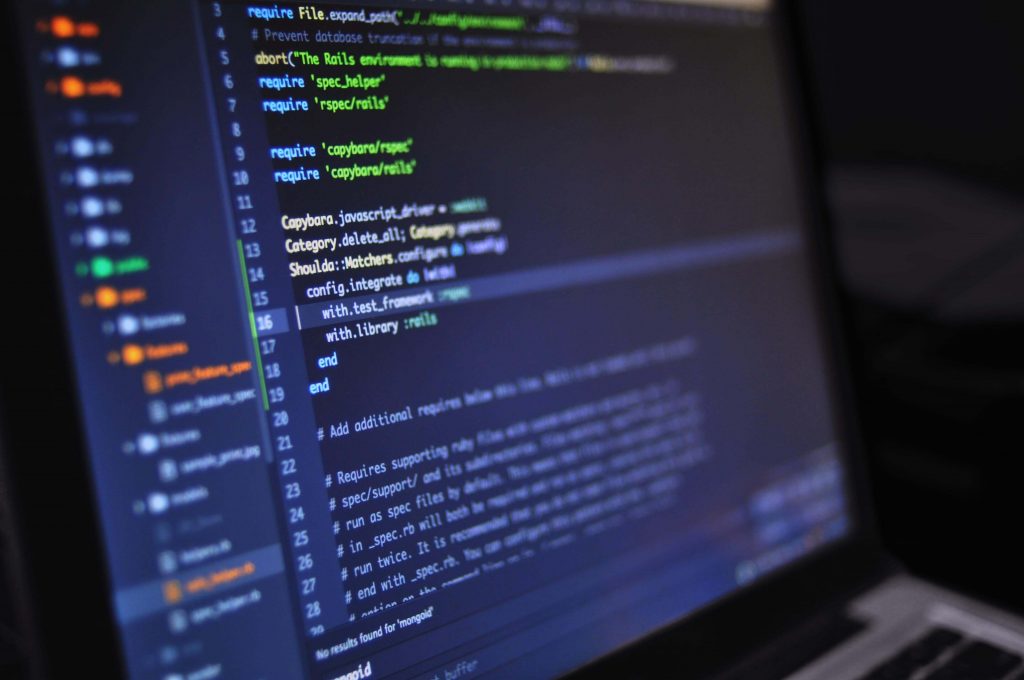 Choosing to outsource software development means that a business has custom software solutions created by a third party, skilled enough to carry out all the needed tasks on a software development project. According to statistics, in 2021, more than 60% of tech companies outsource at least some part of their application development, and the numbers keep growing.
How can outsourcing software development benefit your business?
Lower development costs – outsourcing software development helps to stay within budget, contributing to a company's growth and effective use of resources overall.
Increased flexibility – when outsourcing software development, you only use the service when you need it. Of course, some businesses have ongoing software development needs (well, quite many these days, to be fair), but for some, it may not be necessary to have an in-house team of developers.
Access to skilled services – outsourcing software development allows you to choose a service provider whose skills match your necessities ideally. If a specific project requires exclusive knowledge, you simply find a third party that has it, while in-house developers' abilities and knowledge are always limited to some extent.
Why consider software outsourcing companies in India?
As mentioned earlier, India has a vast talent pool for software development and other IT services. The number of software developers is rapidly growing – nearly 200,00 software graduates enter the IT industry's labor market every year. Software outsourcing companies in India offer a wide range of diverse specializations, high competence, great experience within the industry, and are constantly increasing their skills to remain competitive.
3. Payroll and accounting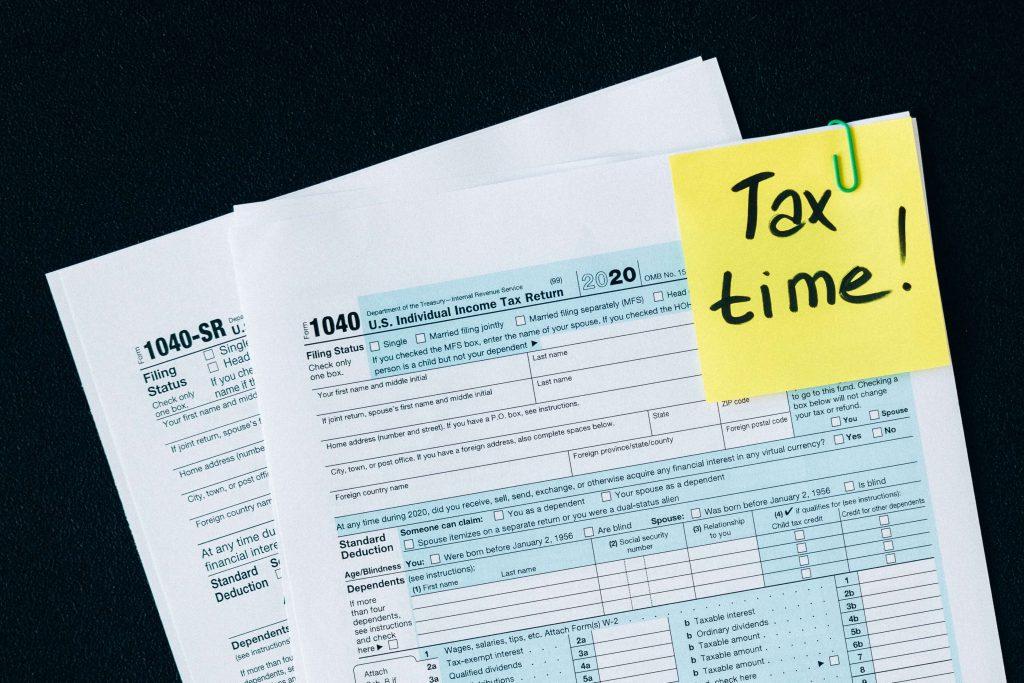 Outsourcing payroll and accounting are pretty common among smaller companies and startups. And, understandably, a business may not need an in-house accountant up until a certain point. However, outsourcing such tasks also becomes relevant as the company grows, and dealing with payroll and accounting requires more resources and skills than before.
How can outsourcing payroll and accounting benefit your business?
Expert input – of course, it can apply to all types of outsourcing. However, having your payroll and accounting taken care of by a dedicated service provider is truly beneficial. Tax laws and regulatory mandates shift from time to time, but with experts on board (on their own board, though), you won't have to bother about dealing with the changes.
Enhanced security – financial and payroll data of a company is extremely sensitive, and its security is a top priority. Ensuring data security with an in-house accounting can be a real headache, so having a trusted outsourced solution that securely stores all the data saves you many worries.
Why consider payroll and accounting outsourcing companies in India?
Among other high-quality outsourcing services offered by Indian companies, many global companies commonly use accounting and payroll, pointing out the trustworthiness of Indian third-party accounting and payroll services. Besides, English is one of India's two national languages, which is convenient to English-speaking businesses. Therefore, communication with your outsourced accounting and payroll service providers won't be hindered by language barriers if you choose Indian companies for the task.
4. HR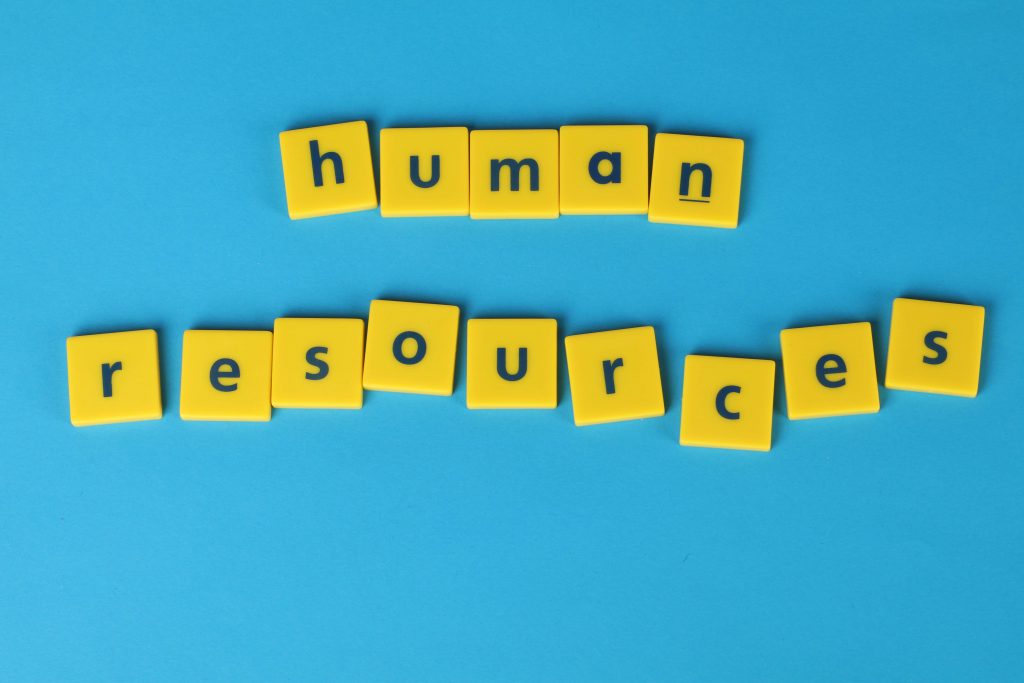 Human resource outsourcing is delegating management of certain HR functions to a third-party service provider. There are quite a few HR outsourcing options, ranging from recruitment or employee relations to outsourcing your whole HR department.
How can outsourcing HR benefit your business?
Access to effective HR IT systems that otherwise would be too expensive or complex to obtain in-house. Many third-party HR companies use specific software that significantly eases their workflow and benefits the HR management of their client companies. Having access to such solutions through an outsourced HR is a great way to reap the benefits without overpaying for the software itself.
A more comprehensive outlook on your company's HR policies and employee management – a non-biased point of view from an HR expert can significantly boost your employee well-being that benefits your company's growth over time.
Access to a broader talent pool – if you use HR outsourcing for recruitment, it can widen the scope of your potential employees as specialized HR services often have vast databases of job seekers. Plus, you can find fantastic job matchmaking experts among third-party HR services.
Why consider HR outsourcing companies in India?
Employees in India are often associated with their sincere dedication to work. In DeskTime's 2020 productivity stats, India scored an average of 85.76% on employee productivity and 75.40% on employee effectiveness. These numbers clearly show that Indian employees are dedicated workers that genuinely care about their performance. Working with such third-party service providers is great, especially when it comes to tasks related to human resources and your employees that are the heart of your business.
5. Data entry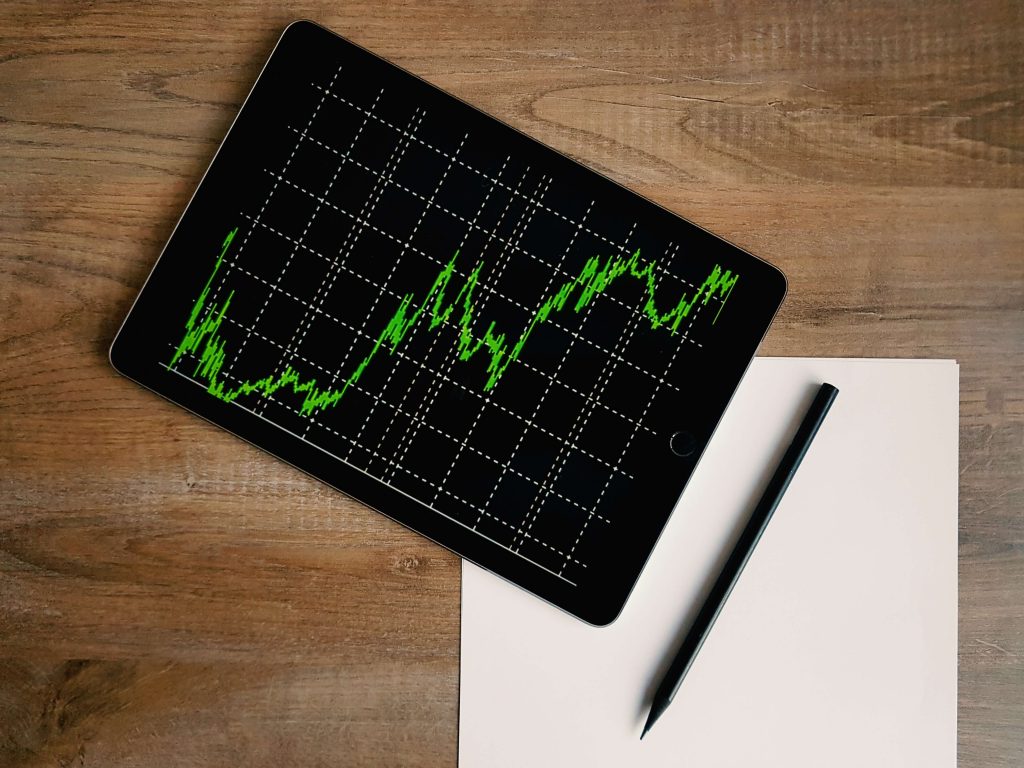 Regardless of business size, data entry is consistently among the most time-consuming tasks within a company. Well-organized and structured data is crucial to provide an uninterrupted workflow, but an effective data entry system often isn't among business priorities. Thus, outsourcing data entry tasks is worth it to avoid the hassle.
How can outsourcing data entry benefit your business?
Accurate data management – choosing to outsource data entry for your company, you significantly reduce the risks of data errors. Of course, even the most experienced data entry professionals and systems can make mistakes occasionally, but hiring a highly skilled third party to manage your company's data lowers the possibility of errors quite significantly.
Receiving high-quality data for business analysis. Even if you have in-house employees who can deal with data entry, finding an employee who will also be skilled enough to provide data that allows you to analyze your business performance can take a lot of time and effort. On the other hand, outsourcing will ensure data management in a structured manner, resulting in a high-quality database beneficial for business analysis.
Data security – similarly to previously mentioned payroll and accounting outsourcing, choosing to outsource data entry can enhance your company's information security. Besides, to third-party service providers, the safety of your data is of the utmost importance.
Why consider data entry outsourcing companies in India?
India is considered to be one of the best countries to choose for outsourcing data services. Besides being cost-effective and high qualified, India's data entry outsourcing pool is also quite vast – in fact, the largest worldwide. Depending on your requirements, you can find skilled agencies, freelancers, and other experts to take over data entry for your business. Additionally, India's data entry outsourcing is known for its data security, high accuracy levels, and quick turnaround time.
6. Virtual assistants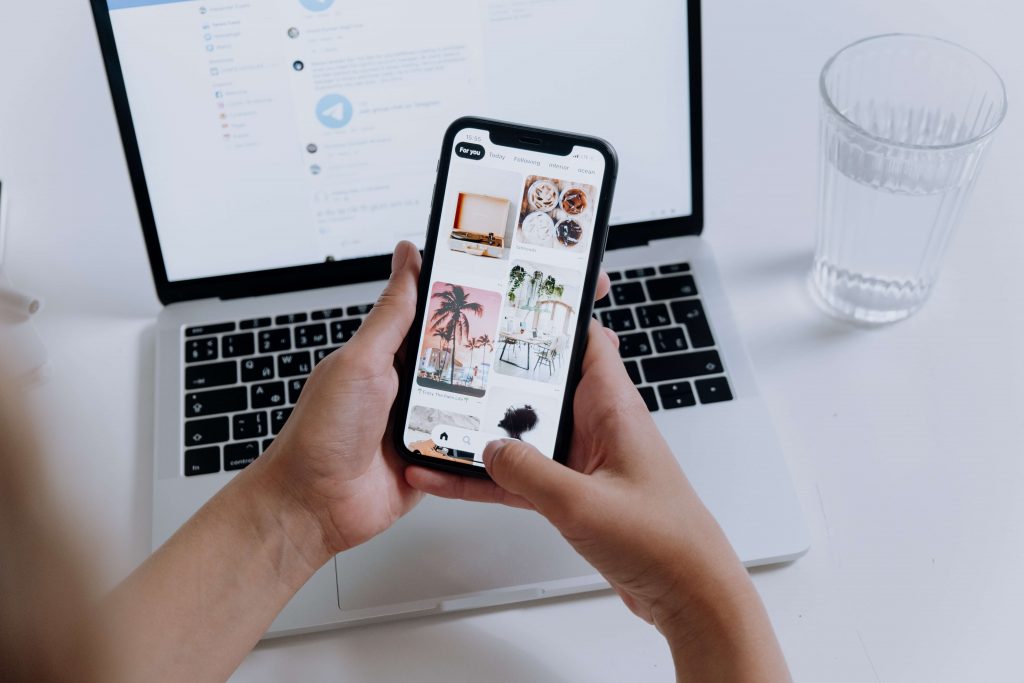 No matter what size your business is, there are always many repetitive administrative tasks that generally aren't difficult to complete, yet are crazy time-consuming. Hiring an in-house assistant definitely is a solution, however, outsourcing services of a virtual assistant (VA) is also worth considering. Here's why.
How can outsourcing a virtual assistant benefit your business?
A cost-effective way to add power to your team without actually hiring a new employee – this goes out particularly for smaller businesses. Hiring a new team member is quite a big step in many ways, but especially cost-wise. If you need an additional pair of hands but cannot afford to recruit an in-house employee, outsourcing a virtual assistant is your solution.
Increased productivity – when you have a skilled virtual assistant dealing with those small yet essential everyday tasks, you receive the needed time to focus on a bigger picture and core tasks that benefit from your expertise. The result? Getting things done while being more productive.
Access to the exact skill-set that your business needs – outsourcing a virtual assistant allows you to literally cross borders and access a much wider talent pool. Therefore, you have a fantastic chance to find a virtual assistant with the exact skills you need the most. Social media and invoice creation combo? No problemo.
Why consider virtual assistant outsourcing business in India?
As there is a wide variety of Indian VA companies, the pricing remains friendly, and they offer many different service packages – choose the type of assistance you need and when you need it. Additionally, the inner competition of the Indian virtual assistant businesses benefits those looking to outsource to the country as many VA companies provide a 24-hour service – working in shifts to ensure you receive help when needed.
7. Building information modeling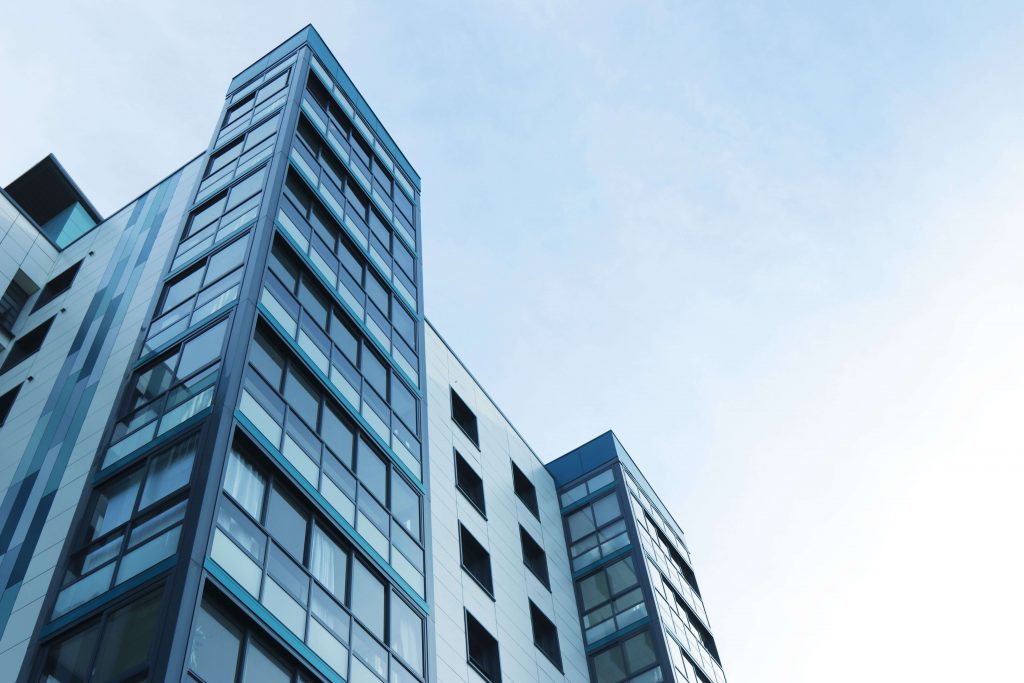 Outsourcing building information modeling (BIM) has become common among companies in architecture, engineering, and construction. For those unfamiliar with what BIM is – it's a digital representation of physical and functional characteristics of a facility (definition by the National BIM Standard-United States). If you're a company within particular industries considering outsourcing BIM services, here's how this choice can benefit you.
How can outsourcing BIM benefit your business?
Less headache with formalities – having an in-house BIM expert means that you'll also need to provide the necessary software licenses and other formalities, which can be pretty pricey and needs license renewal regularly. However, by outsourcing BIM services, all things related to licenses are the third party's responsibility.
Saving time – yes, you could save your most valuable asset by choosing to outsource BIM. How? BIM service providers that outsource for others are experts with invaluable knowledge and experience and most likely have their own convenient system, templates, and other mechanisms that make the work done faster.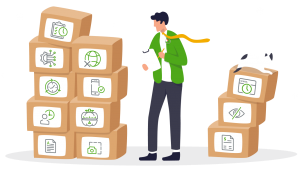 Want your business to thrive?
Using time management software is a smart way to optimize business costs. 
Learn more
Why consider BIM outsourcing companies in India?
Among the general benefits of outsourcing to India, such as affordable pricing and a vast talent pool of various experts, outsourcing BIM in India offers more. Indian BIM service providers are serious about security and service quality – both crucial within the construction industry. As they're used to provide their services internationally, Indian BIM companies also have an excellent knowledge of local jurisdictions and will make the collaboration process easy and productive.
Outsourcing businesses in India that you can hire
When we've covered what type of things you can give over to outsourcing companies in India, let's take a look at actual outsourcing businesses in India that you can hire for particular tasks.
AOB India is a B2B, B2C sales outsourcing company in India, known for its reliability and low commission. They offer a so-called 360 degrees solution – a comprehensive set of various sale-related services that will highly benefit companies looking forward to entering the market of India in particular. Plus, besides offering sales services, they can also recruit, train, and manage for you.
Types of services offered: quite the list – direct sales, franchise sales, on-boarding for an app, software sales, distribution network, and more.
If you're looking for sales outsourcing companies in India that are the field's pioneers, meet Top Hawks. The company offers various sales and marketing outsourcing services, however, one of their main strengths is field force hiring for their clients, as Top Hawks has a database of 75000+ sales candidates across India. Additionally, the Indian sales outsourcing company has its own sales force automation software, ensuring the ease and structure of the company's work.
Types of services offered: sales outsourcing, visual merchandising, brand activation, retail channel expansion, and more.
Trinity Wired is an award-winning software outsourcing company in India with more than 15 years of experience and many happy clients. The company offers 24/7 support to their clients, and their employees are experts with vast experience and knowledge – a perfect combination for businesses looking to outsource software development to a third party. Additionally, Trinity Wired offers super reasonable pricing for their services and is known for their always on-time delivery.
Types of services offered: mobile app development, custom software development, UI/UX design, IoT solutions, AI/ML development, and more.
Mindster is another software outsourcing company in India specializing in mobile app development for Android and iOS. The company has a decade of experience in developing on-demand apps and working with different clients – from startups and SMEs to big enterprises.
Types of services offered: mobile app development – Android, iOS, cross-platform, PWA – and web development – UI/UX, website development, WordPress development, web maintenance, and more.
Next on the list is Flatworld Solutions – an outsourcing company in India that offers various services, however, we've included it on this list as an excellent fit for payroll and accounting outsourcing services. If you're looking for quality bookkeeping, Flatworld Solutions is a third party to consider mainly because of their client-friendly pricing. They provide accounting for small businesses as well as for large companies, and also offer bookkeeping services to the banking industry, among their many other functions.
Types of services offered: Bookkeeping, accounting, tax processing, financial analysis, cash flow, payroll processing, and more.
Like Flatworld Solutions, Outsource2india is an outsourcing company in India that provides accounting and payroll services, among many other service options. They take care of their client's financial needs globally, and the list of services Outsource2india provides is truly comprehensive.
Types of services offered: general accounting and bookkeeping (40+ service types), wealth management, preparation of tax returns, payroll services, and more.
Moving on to HR outsourcing companies in India – say hi to Collar Search, the experts in recruitment outsourcing. Collar Search has been in the business since 2008 providing E2E recruitment services for many companies worldwide. The company is keen to offer innovative strategies for talent acquisition while remaining cost-effective as well.
Types of services offered: offshore recruitment, HRMS technology, staffing services, healthcare and IT staffing services, and more.
TeamLease is an HR outsourcing company in India with 15+ years of experience within the field. This human resource company is among the industry leaders in India and offers an appealing set of HR services, and as stated on the company's website, they've helped hire 18,01,983 employees to this day.
Types of services offered: staffing, recruitment, regulatory compliance, payroll processing, learning services.
If you're looking for data entry outsourcing companies in India, WoodBows could be one of your choices as the company offers data entry services by virtual assistants. Error-free data entry services are available 24/7 to suit any company's needs. Moreover, WoodBows is serious about accuracy – two layers of supervisors check data entry work, so your business is receiving top-notch data entry services.
Types of services offered: data entry, data processing, and management, data conversion, data mining and cleansing, web research, data extraction.
Hitech is another data entry outsourcing company in India to consider as your company's choice. Hitech was established in 1992 and now has more than 750 employees in 5 countries, including India, of course. Besides offering data entry services, Hitech is experienced in data analytics, especially when it comes to market research. The company's clients include healthcare, insurance, real estate, manufacturing, and other industries across Canada, UK, the USA, Australia, and the Middle East.
Types of services offered: data analytics, market intelligence, data processing, and more.
Moving on to virtual assistant companies in India. Get Friday offers virtual personal assistant services to ease your workload and take care of the mundane yet equally important everyday tasks. Besides, the VA company provides a super convenient process that leads its clients to receive services they need – sign up for a Get Friday membership, connect with your new virtual assistant and begin communicating the necessary tasks via a platform of your choice.
Types of services offered: administrative, secretarial tasks (all things office-related), travel management, family & personal tasks, online research.
Ossisto is a virtual assistant outsourcing company from India that organically overtakes everyday tasks from you and your team. 24 hours service from virtual assistants that are industry experts – Ossisto has got your back. If this is the choice for you, you'll receive personalized assistance, practical skills mixed with a dash of creativity, and skilled help with tasks that take too much of your time.
Types of services offered: personal assistance, research, email management, social media, website maintenance, and more.
TreisTek is a BIM outsourcing company in India founded in 2015. Besides providing many geospatial & engineering services, the company is exceptionally skilled in creating 3D city models used for spatial planning and more. The team of 150+ engineers works with clients from industries such as architecture, oil & gas, power & utilities, urban development, manufacturing, and more.
Types of services offered: BIM architecture, 3D rendering, 4D simulations, photogrammetry service, and more.
Another BIM outsourcing company in India – Revit Modelling India. This Indian outsourcing company is well known for its mastery of BIM solutions. Revit Modelling India was founded in 2009 and is one of the pioneers in BIM implementation methodology within the industry. The company has a consultative approach and customer-first attitude that earns it a significant rate of customer retention.
Types of services offered: BIM modeling, MEP BIM coordination, BIM Clash Detention, BIM 4D and 5D BIM construction, and more.
In conclusion
If you had any doubts about whether outsourcing is something to consider for your company before reading this article, hopefully now you're assured of the many benefits you may reap from delegating some of the tasks to third parties. Working hard can get you far, but working smart can add more fun to the process of growth. Besides, needing more human resources to deal with your company's tasks probably means that your business is growing – and that's undoubtedly a good thing, isn't it?
So, if looking to outsource, choose India. It offers various outsourcing options that can meet different requirements, fit diverse budget needs, and overall be the ultimate third-party service provider to benefit your business growth and ease your team's workflow.
Did you find this article useful? Give it a clap!
Psst! You can clap more than once if you really loved it 🙂